If you were an early adopter of Airbnb, you can probably remember what it was like to stay in the spare room of someone's place, make new friends, authentic travel memories and save some serious dollars on your accommodation costs.
Well, that's exactly what Airbnb's latest launch is wanting to do. Getting back to the roots of where it all started, Airbnb's brand new "Rooms" offering combines all the nostalgia, affordability, and brilliance of Airbnb's original concept with a whole host of new and improved features to make the experience for both guests and hosts more seamless and enjoyable.
Being able to easily find budget-friendly accommodation is a huge part of what makes travel possible for a lot of us, especially in a post-covid, cost-of-living-crisis landscape where so many of us are desperate to get out and about, see the world, connect with others and enjoy new experiences, without breaking the bank.
The newly-launched "Rooms" category will make it easier to find private and low-cost rooms, with more than 80% of listings falling under $150 AUD a night. This personalised approach is all about getting back to the core of the share economy concept Airbnb was founded on, which is all about bringing people together and having awesome and authentic local experiences.
The updated listing features look to carefully foster this concept by providing more details about your host through the introduction of a "host passport". Covering everything from a photo of your host ratings and reviews, along with additional security features such as whether a host has confirmed their identity, email address and phone number with Airbnb.
On top of this hosts can also share additional personal information such as interests, pets, unique aspects of their home and even what type of food they like to cook. Hosts can also offer everything from cooked breakfasts to city tours as part of their listing to give you a true live-like-a-local experience.
Alongside all of the usual information, each Airbnb Rooms listing will also contain information about where the private bedroom has a lock, what bathroom facilities are like (shared or private) and details about anyone else in the home.
Keen to lock in some affordable accommodation for your next trip? Check out some seriously great Rooms around Australia at Airbnb below, or peruse the many thousands of Rooms now available all around the world here.
Peaceful 1-Bedroom Villa
Ubud, Bali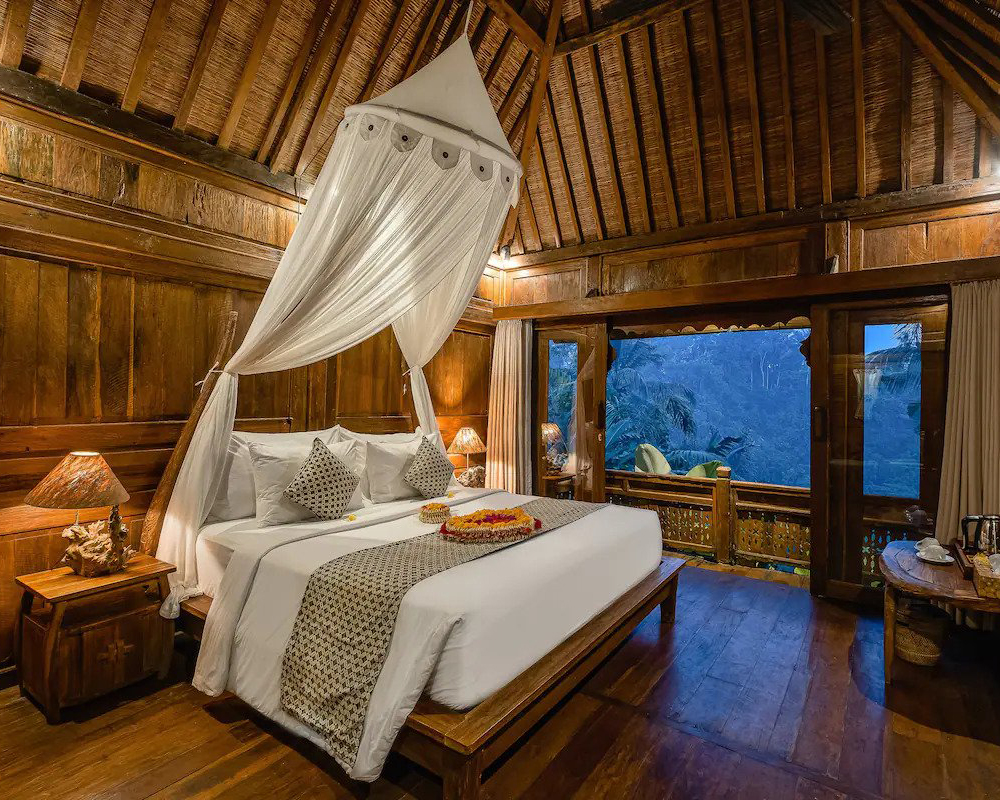 Overlooking lush jungle and right in the middle of rice paddies, this luxe villa in Ubud is a total dream. Your room features all the luxuries of a five-star hotel with a king-sized bed, bathtub, mini bar, and air-con. Your host Andy is a hospitality pro and can organise rafting, cycling, hiking, and more ahead of your trip. Rooms from $380/night. Book here.
Heritage Style Beach Apartment
Coogee Beach, Sydney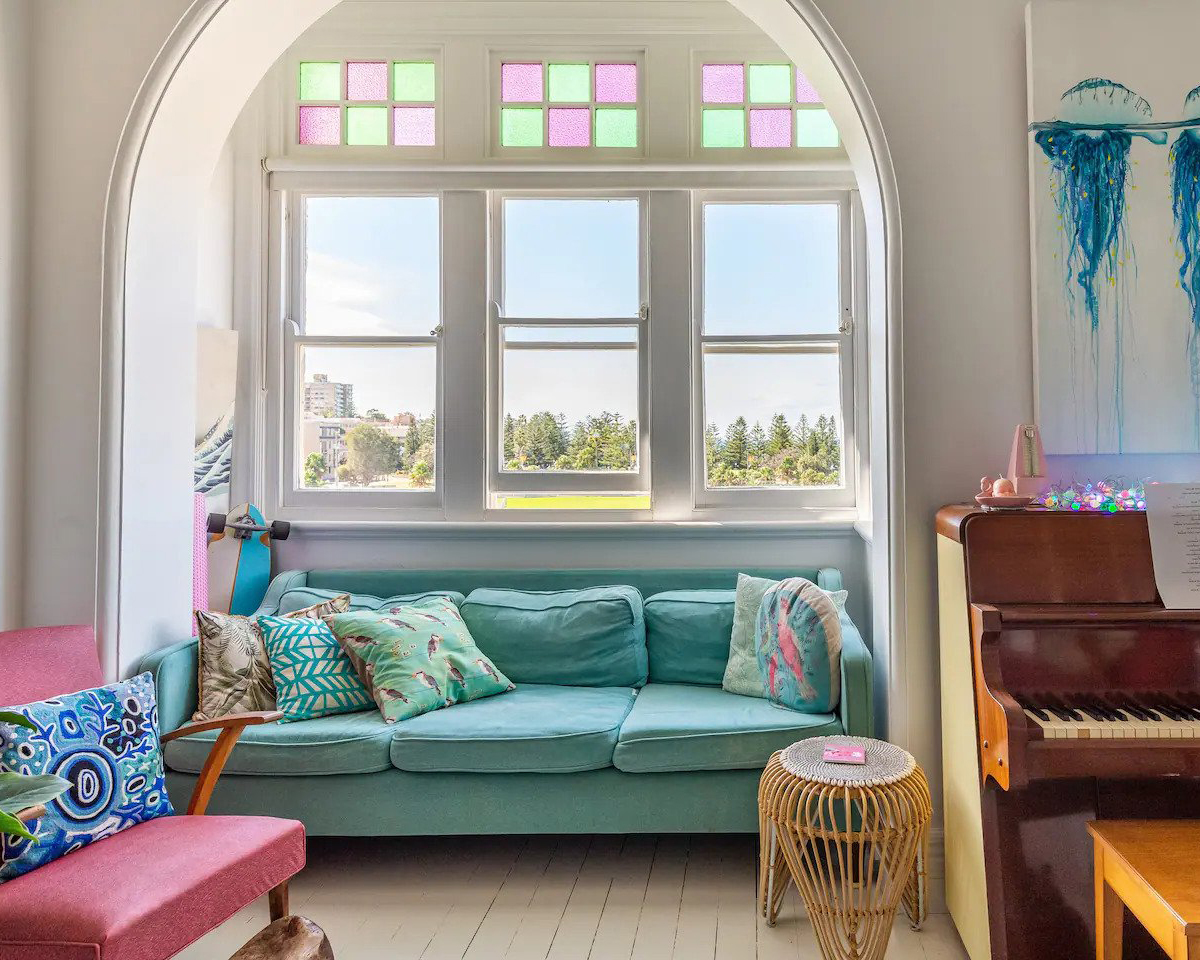 Fancy a stylish seachange? This beautiful Coogee Beach home is owned by motivational speaker Lucy and her French bulldog Frankie. Lucy makes a killer coffee and can teach you duets on the piano, but here you'll also be moments from one of Sydney's most beautiful beaches, the famous Bondi to Bronte coastal walk, and all of Bondi's best restaurants. You'll also get to enjoy your own bathroom and private access. Rooms from approx $160/night. Book here.
Renovated Terrace
Surry Hills, Sydney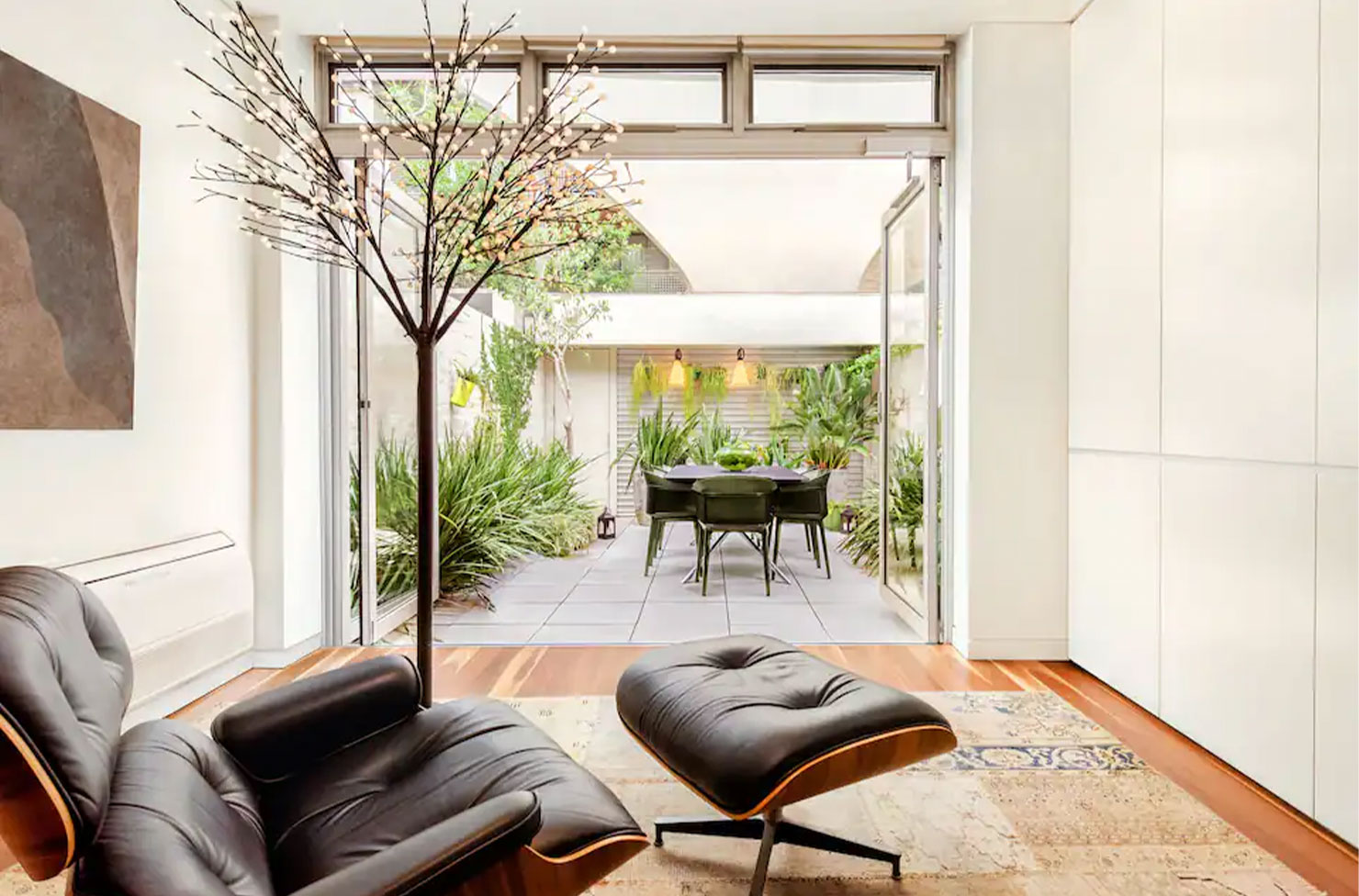 Located in the inner-city village of Surry Hills, only a short walk from Sydney's CBD, Hyde Park and other major attractions, this large room offers stylish and architecturally designed accommodation. The room features a private balcony, a comfortable queen size bed, and plenty of storage space. As the home of Gascoigne & King fragrances, each guest will also receive a beautifully handmade luxury-scented travel candle for free on check-in. Rooms from $140/night. Book here.
The Schoolhouse
Windsor, Victoria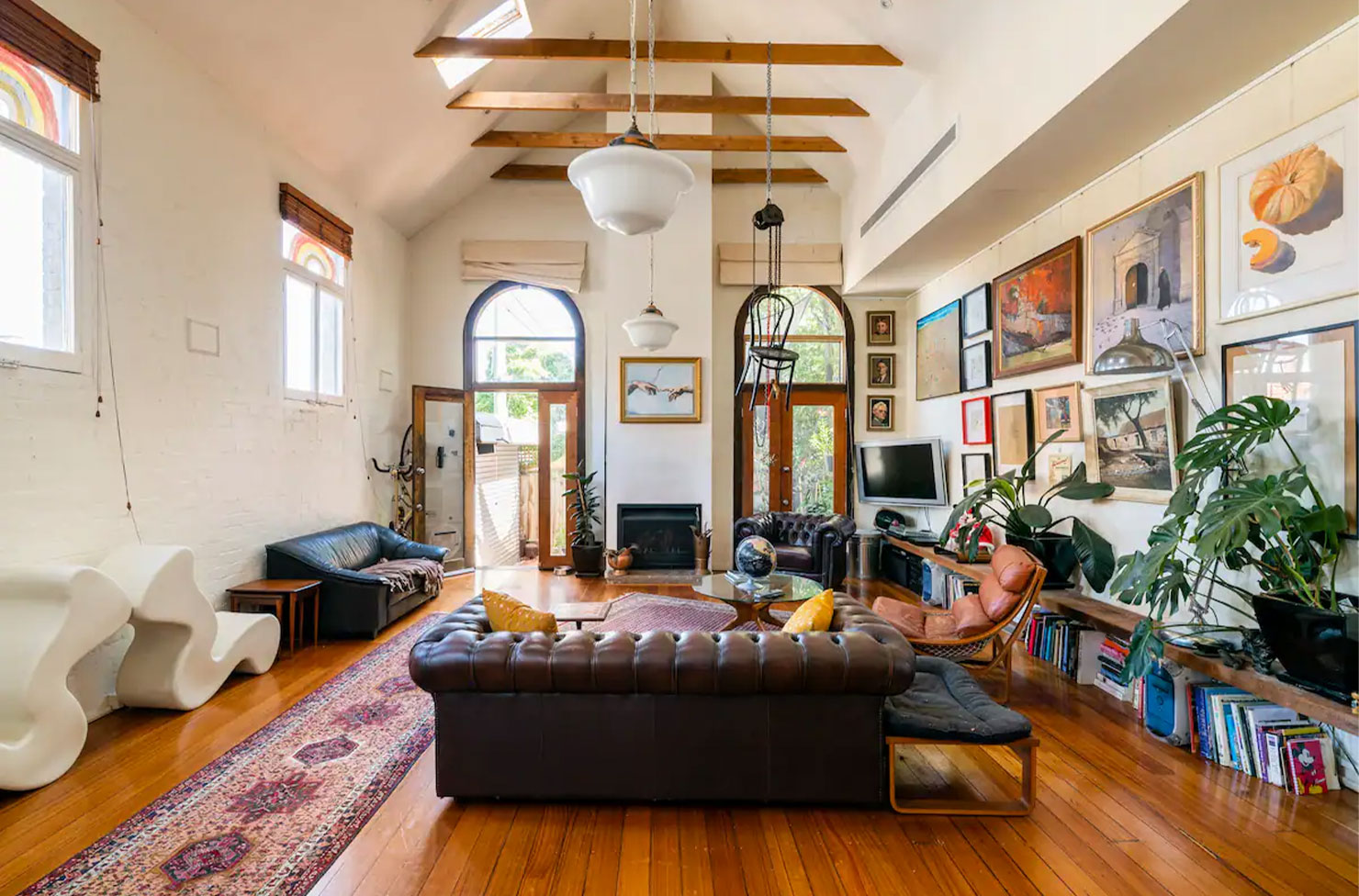 This incredible private room is located in a wonderfully converted old school and church hall providing the best of old and new accommodation. With high ceilings, quirky furnishings and a great kitchen and laundry as well as your own private bathroom, it's equipped with everything you need for an enjoyable stay. You'll also be joined by the host's gorgeous dog Billie and plenty of local knowledge on where to go and what to see to make the most of your time in Melbourne. Rooms from $99/night. Book here.
Parisian Double Room By Champs Elysées
Paris, France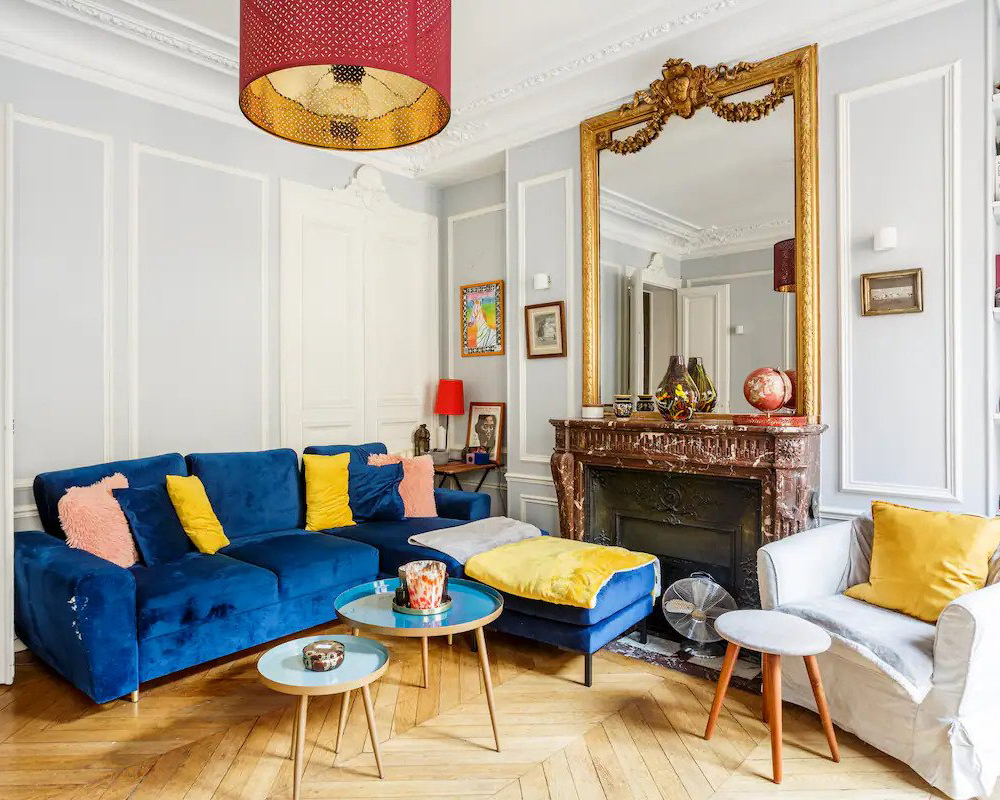 Have your Emily in Paris moment at this beautiful Paris apartment in the heart of the famous Champs Elysées. Your host is Happy, a British-Belgian ex-pat who loves meeting new people from all around the world. You'll also be joined by cats Nero and Felix, and Milo the King Charles cavalier spaniel. Rooms from $86/night. Book your stay here.
Gold Coast Townhouse Apartment
Robina, Queensland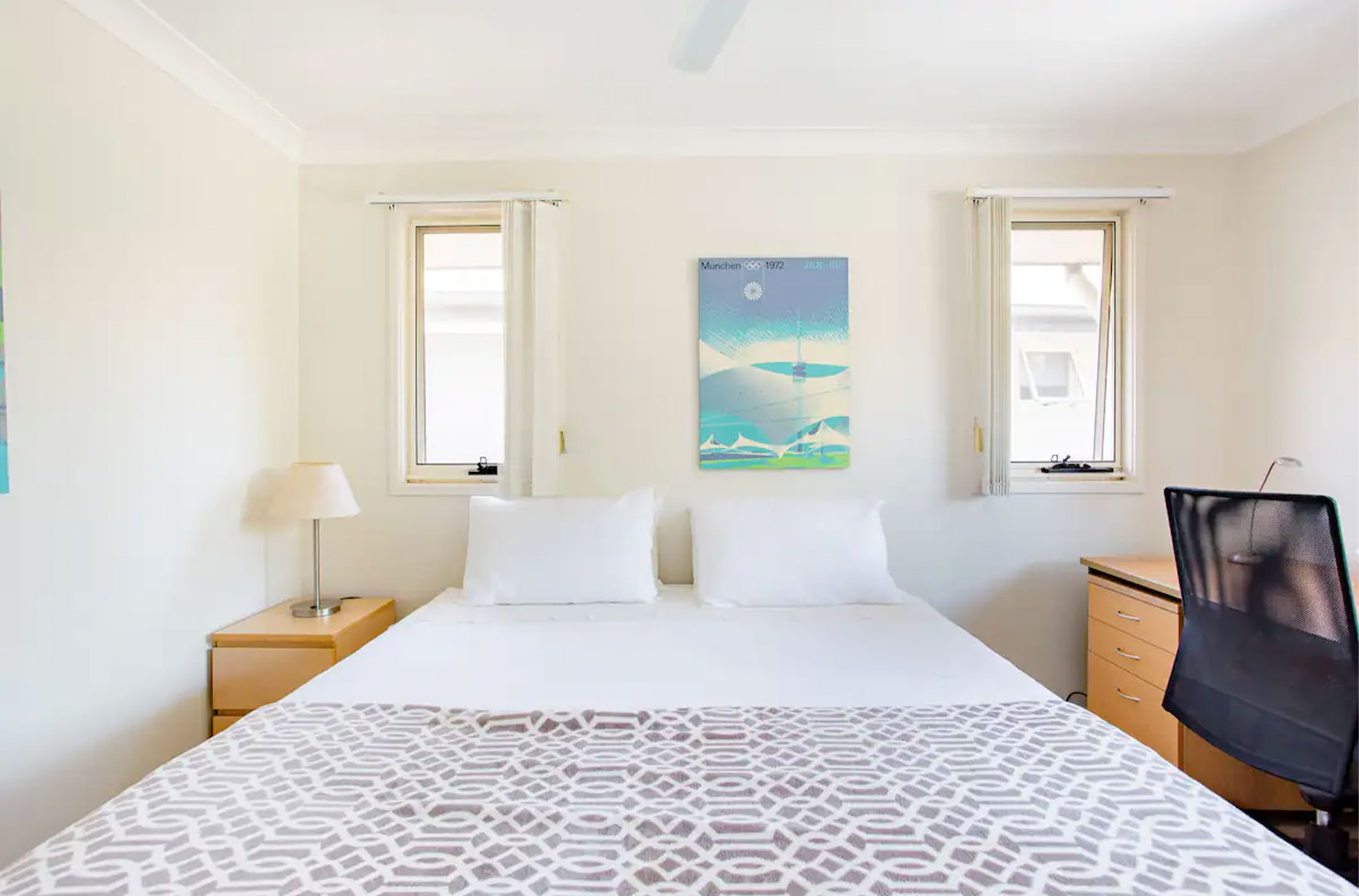 Located close to all the Gold Coast has to offer, this budget-friendly stay has you within walking distance to Robina Town Centre, with a host of great restaurants and shopping on offer. The private room features a king-size bed with enough space for both couples and solo travellers and you can also make use of the complimentary pool, steam room and gym during your stay. Rooms from $55/night. Book here.
Room In Townhouse Byron Central
Byron Bay, NSW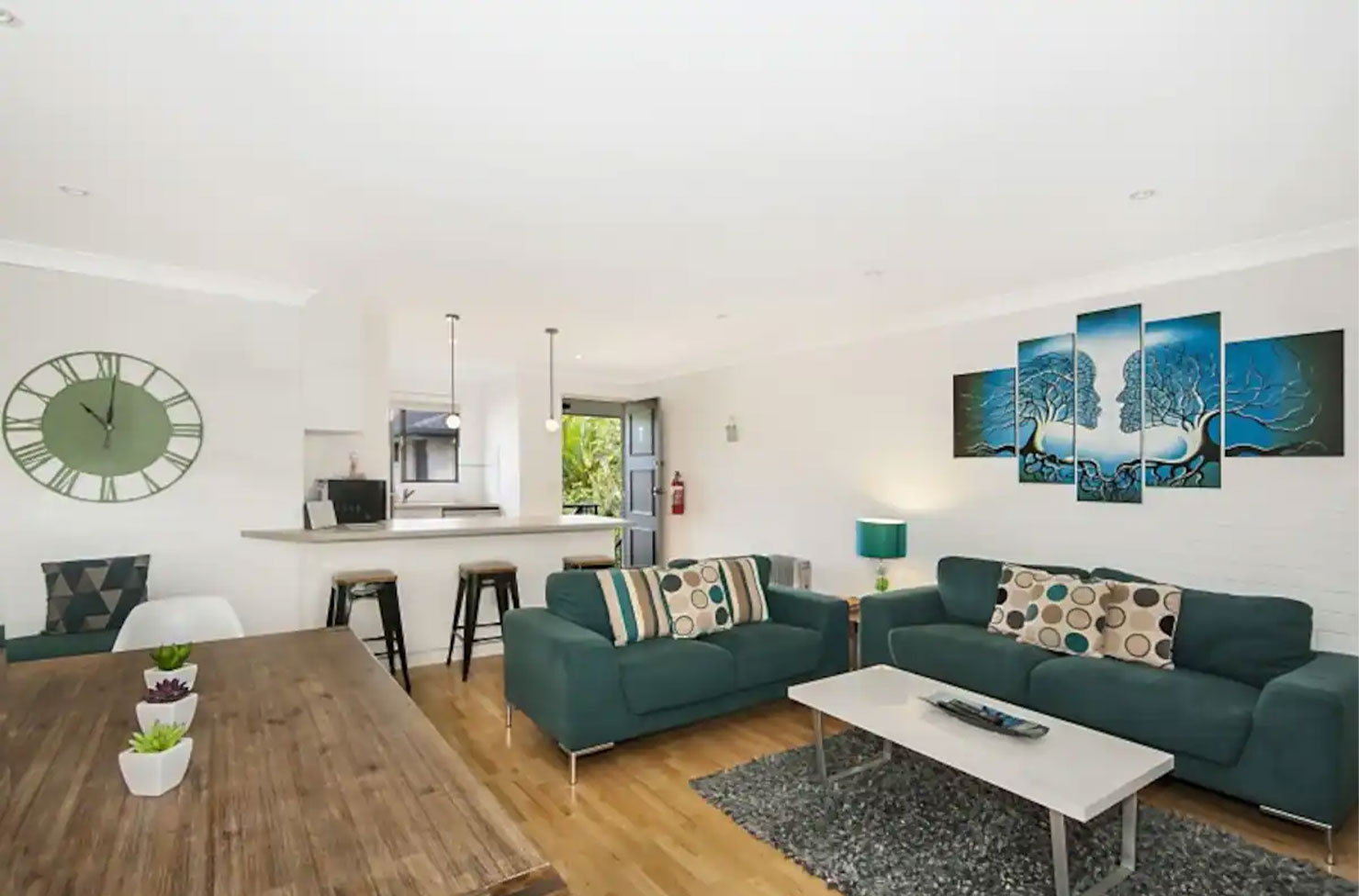 This modern and centrally located townhouse is only a few minutes walk to the main centre of Byron, where you can enjoy farmer's markets, the beach, restaurants and shopping. Your private room has plenty of space and storage, while the shared facilities include the bathroom, kitchen and balcony space - including a Weber BBQ. Rooms from $70/night. Book here.
Double Room In Thornbury
Thornbury, Victoria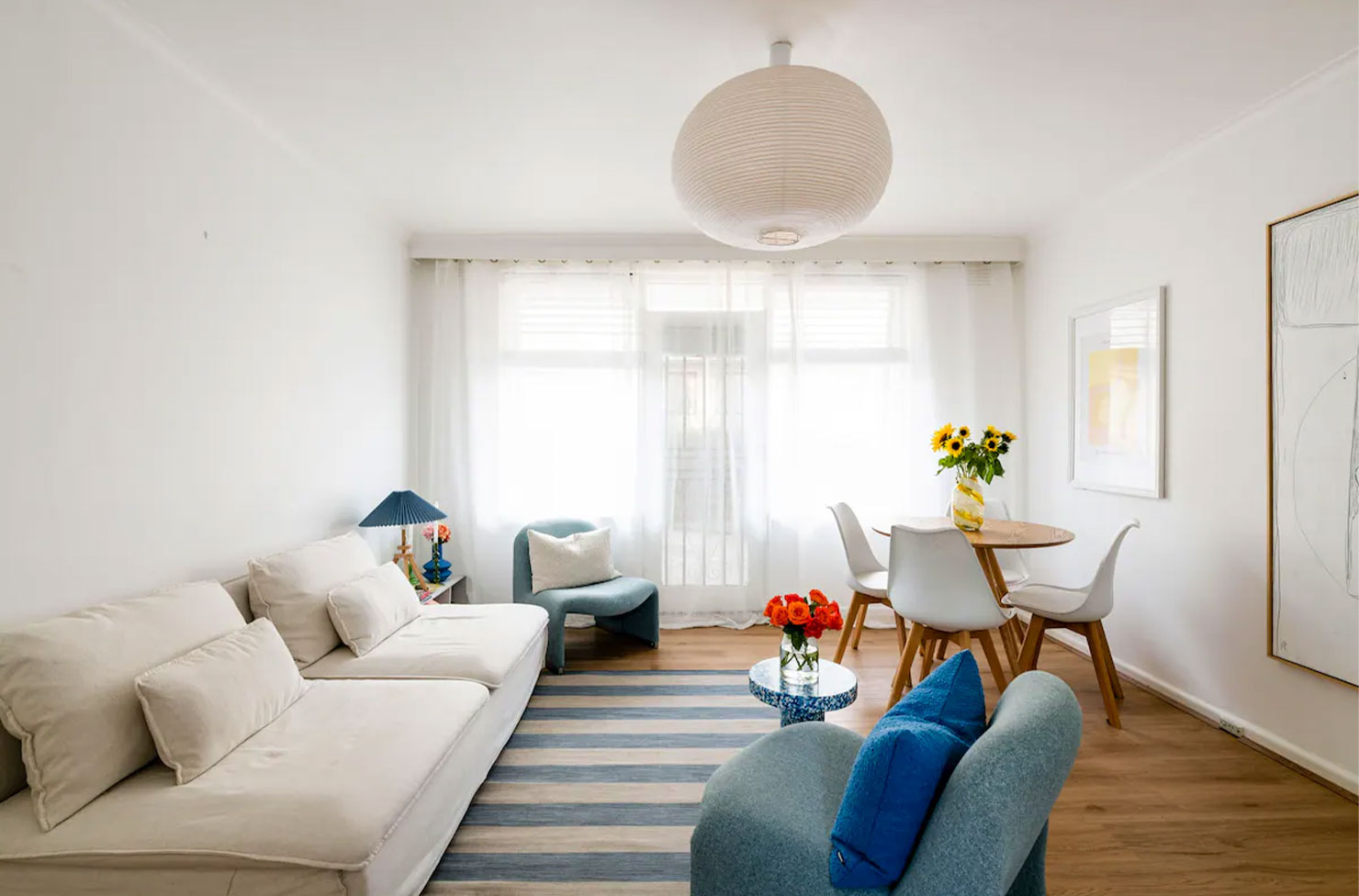 Kick back and relax in this calm, stylish space. The private room includes a comfortable double bed, stylish interiors and plenty of space to feel at home. As a bonus, dog lovers will be happy to know you also get to share the space with a very cute and cuddly puppy called Henry. Rooms from $100/night. Book here.
Image credit: Airbnb
Editor's note: Urban List editors independently select and write about stuff we love and think you'll like too. Urban List has affiliate partnerships, and if you purchase something through the links in this article, we will earn a commission from those partners. To find out more about who we work with and why read our editorial policy here.