It's Matso's 21st Birthday And They're Giving Away
21 Cases To Celebrate

As the days grow longer and we tinker on the cusp of summer, you're undeniably going to want a refreshing sip to wrap your hands around this season. Enter Matso's—Australia's favourite ginger beer—who has got us covered with an epic giveaway to keep the vibes flowing in celebration of their brew turning 21.
Since first being served at Matso's Broome Brewery in WA, it's safe to say their Ginger Beer has become a strong staple in Eskies nationwide, particularly on balmy summer nights. Plus, they're also slinging cases of their innovative mango beer—the lucky result of a bumper harvest—along with a handful of other delish flavours including Hard Lemon, Hard Berry, and Hard Melon.
To celebrate the O.G. Ginger Beer's milestone, Matso's is giving away a case each day, for 21 days. Complete the form below to be in to win. Good luck!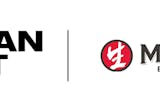 See here for full terms and conditions.