If like us, you're watching all your friends enjoy their dreamy European vacations on Instagram, but don't have the funds/leave/willingness to take a 24-hour flight and head their yourself, we've got just the weekend getaway for you. Stop scrolling and start booking—it's time to fake it 'til you make it and create your own dream vacation right here on the Gold Coast.
Enter Sanctuary Cove. Seriously, stepping in Sanctuary Cove is like stepping into another dimension—no sloppy line-ups to order overpriced margaritas, no one is flexing their overly tanned muscles (well, some people still are, it is the Gold Coast after all) and everyone just seems completely at peace with existence. Basically, it feels like you've just landed in that far away dream of a European vacation, even though you are literally just a short drive away from the vomity hellfires of Surfers Paradise (just kidding, we love you Surfers).
Yes, I know I've just blown your minds—I'll give you a minute to recover while we dish out the deets on how to spend a European vacation on the Gold Coast without the airfare. Strap yourselves in and get ready to request some well-deserved leave.
Day 1
3pm: Check In To Intercontinental Sanctuary Cove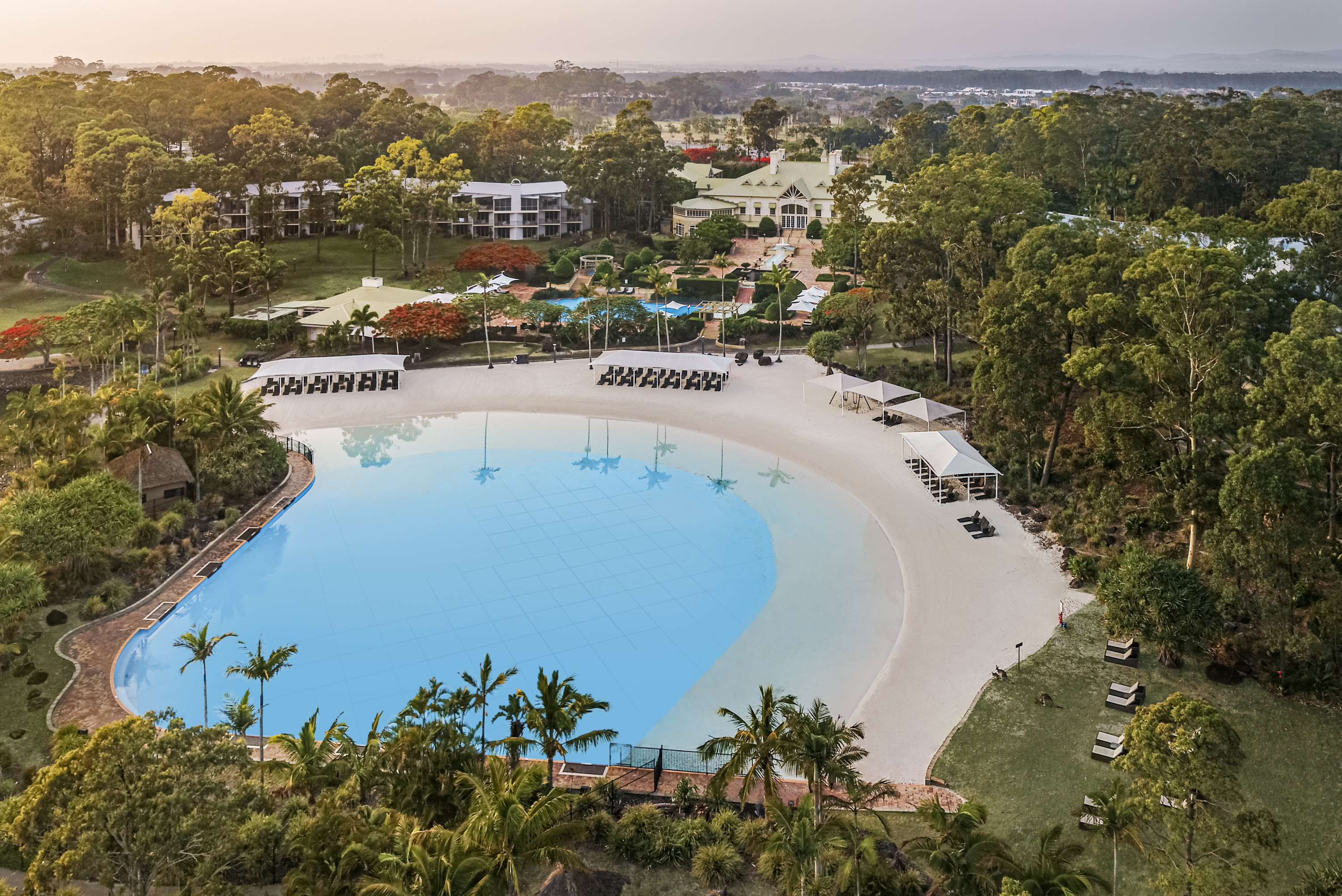 If you're going to spring for a vacation, accommodation is where you'll want to splurge—that's why you'll want to head to the Intercontinental Sanctuary Cove. One step inside this blissful palace and you'll immediately see why it's worth it: high ceilings, leafy surroundings, lagoon, pools, spas, and plenty of dining options. Check in is at 3pm, so you'll want to ditch your bags in your room, don a flowy dress or Euro-worthy linen shirt and head out in search of an Aperol spritz to start your vaycay.
3.30pm: Sip Cocktails At Destino
If there's one place in Sanctuary Cove that will make you feel like you're in a beachside Mediterranean bar, it's Destino. With whitewashed walls enclosing the lounge area and a roof of timber rods overhead, you can easily imagine you've actually escaped to the Greek isles—especially once you get a Santorini Spritz in your hand and a plate of hand made dolmades in front of you. Make sure you check out the Mediterranean homewares for sale inside once your thirst is sated too.
5pm: Take A Dip In The Spa
Let's not forget that while it's peak European summer, our corner of the world isn't quite as warm (though it's certainly not cold). So while the lagoon pool may not appeal unless you plan to swim laps (who exercises on holiday??), the secluded spa might be a more appropriate choice. A short walk from the lagoon, the spa is surrounded by straight-up arches that are quite reminiscent of Italian architecture. With massive trees peeking through the arches, you can definitely pretend you're in Europe and almost believe it for a second. Almost!
6pm: Dinner At The Fireplace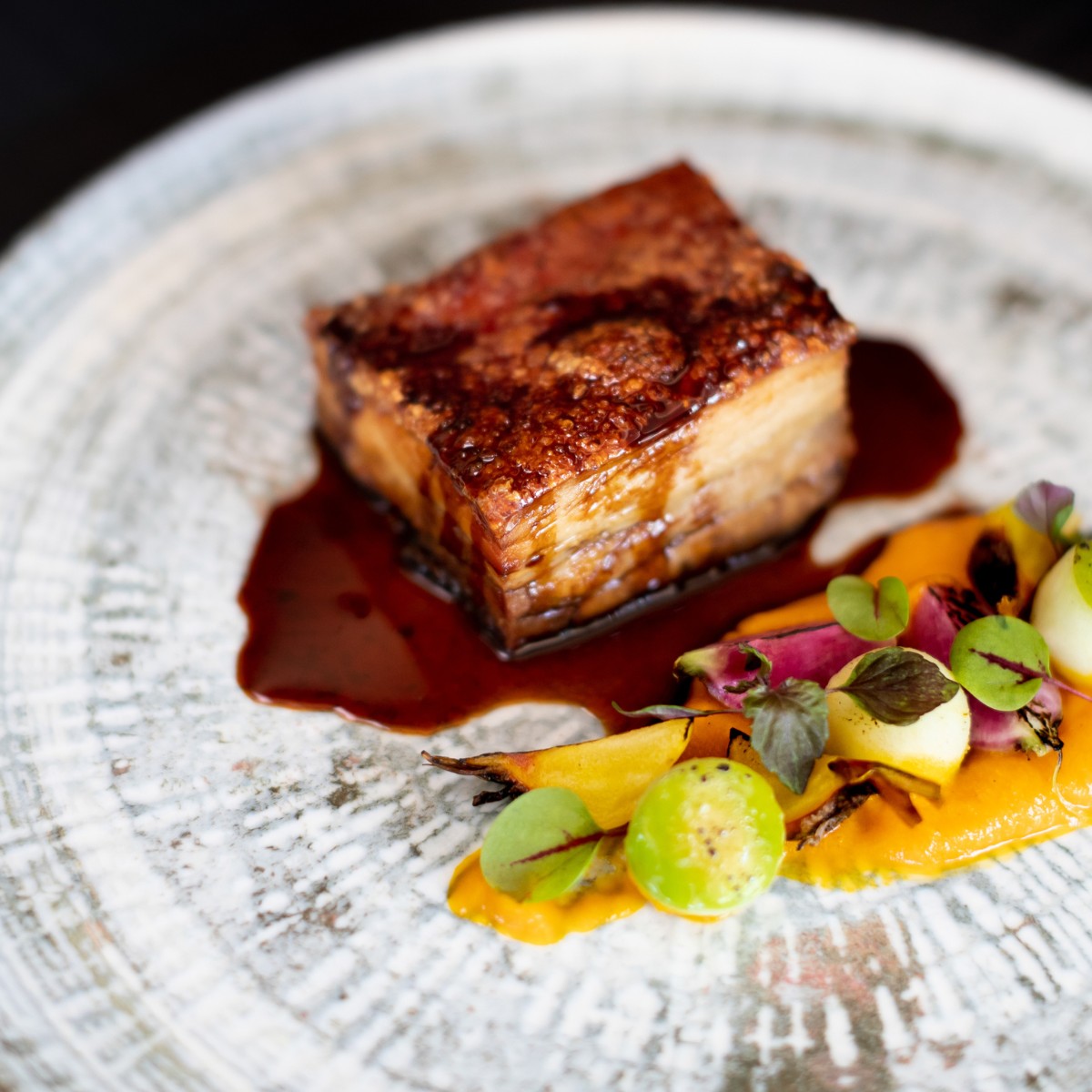 Look, we're not the early dinner police, but if you've just spent three hours relaxing, you're bound to get hungry, so the sooner you eat, the sooner you can get back to relaxing—trust us, it's holiday logic. Lucky for you, Intercontinental Sanctuary Cove Resort has multiple dining options that'll satisfy any craving. Our pick? Warm up at The Fireplace, where you can feast on wood-fire cuisine as you watch the chefs plate up culinary art in the open kitchen right in front of you. Baked oysters in chorizo butter and chives, zucchini flowers stuffed with ricotta and crispy pork belly on a bed of carrot puree and caramelised apples will have you sinking into a food coma in no time.
8pm: Nightcap At Verandah Restaurant
If you're not bursting at the seams from your meal, rock up to Intercontinental's Verandah Restaurant and take a seat by the fireplace and get ready to sip on some serious cocktails. Sure you wouldn't be in front of a roaring fire in Europe right now, but you would be baking under 40 degree Greek or Italian sun and that's kind of the same thing, only this way, you're not risking a tragic, tourist-identifying sunburn.
Day 2
8am: Breakfast At Rise Bakery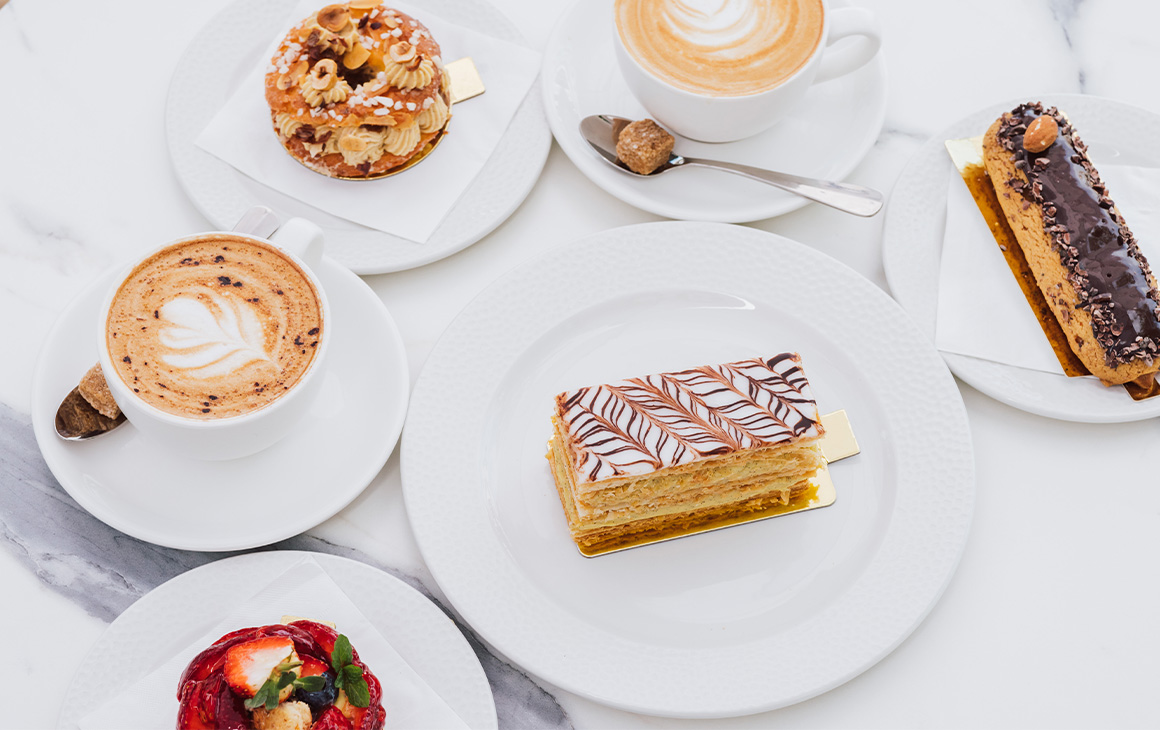 Rise and shine (hopefully sans hangover) and stroll along the pier while you gawk at some majestic yachts you probably can't afford (it's still fun though, like high-end window shopping). Once you've satisfied your yacht curiosity, head over to Rise Bakery for chic French breakfast overlooking the water. You'll want to get something sweet AND savoury of course, paired with a creamy latte to wash it all down.
9am: Get Your Glow On
Since you won't be heading home with an all-over Mediterranean tan, you'll need to take other measures to ensure you leave glowing—and facial at Studio Eclettico is the answer. Their Ultimate Hydration Facial will give your skin a much needed moisture boost, and you can add on a Deluxe Bright Eye Rejuvenation if you enjoyed one too many nightcaps last night. Cue your coworkers asking if you made it to Europe after all on Monday.
11am: Shop 'Til You Drop
Since you've been busy wining and dining (and relaxing), you probably haven't had a chance to check out the Sanctuary Cove boutiques yet—so now's the time. Pretend like you're on Euro holiday budget and drop some cash in on boho homewares in Cabana, coffee table books in Destino Home, antique nick nacks at Sanctuary Antiques and designer fashion at Soho Girl.
12pm: Lunch At loesco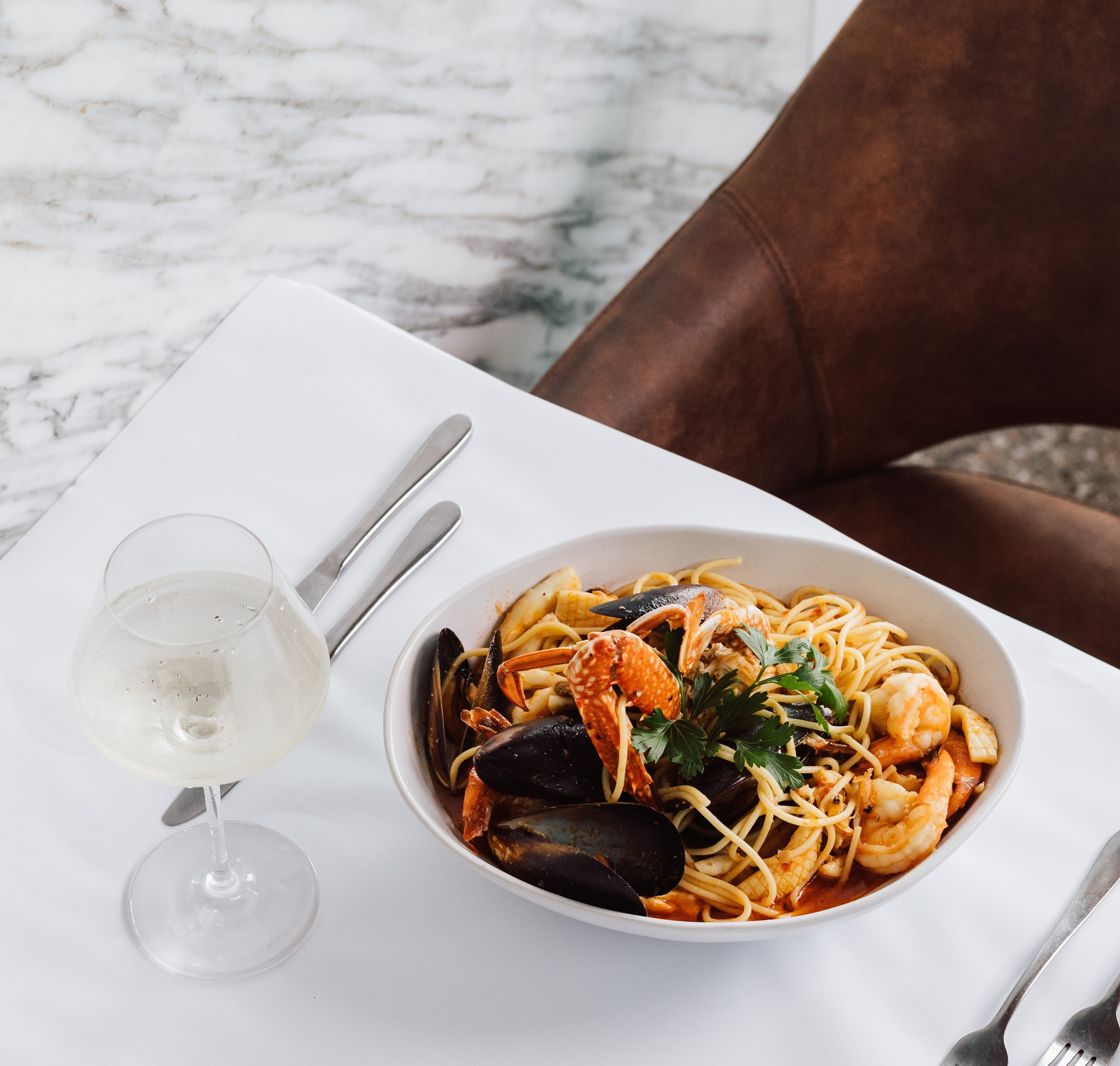 If you want to stick with the European theme for your next meal, we definitely recommend booking a table at loesco. This elegant Italian spot is the place to settle in for a long, leisurely lunch, preferable one involving a glass or two of wine (if not bottles—bags not driving home). Kick things off wirh fresh focaccia and beef carpaccio before moving on to one of their flavoursome pizzas, pastas or traditional mains like saltimbocca or primavera.
3pm
Have you ordered a late check-out? Of course, you have. Even though it's time to leave this European paradise behind, you'll probably be back sooner than you think. How could you not?
Craving more luxury? Hit our list of the most luxurious hotels and resorts in Queensland.
Image credit: Intercontinental Sanctuary Cove, Destino, Sanctuary Cove