The last year has robbed us of many things, including dreamy European vacations and it's time to put a stop to this vacation-less madness—just because we live on or around the Gold Coast doesn't mean we can't fake it 'til we make it and create our own dream vacation right here in our own backyard.
Enter Sanctuary Cove. Seriously, stepping in Sanctuary Cove is like stepping into another dimension—no sloppy line-ups to order overpriced margaritas, no one is flexing their overly tanned muscles (well, some people still are, it is the Gold Coast after all) and everyone just seems completely at peace with existence. Basically, it feels like you've just landed in that far away dream of a European vacation, even though you are literally just a short drive away from the vomity hellfires of Surfers Paradise (just kidding, we love you Surfers).
Yes, I know I've just blown your minds—I'll give you a minute to recover while we dish out the deets on how to spend a European vacation on the Gold Coast without the airfare. Strap yourselves in and get ready to request some well-deserved leave.
Day 1
3pm
If you're going to spring for a vacation, accommodation is where you'll want to splurge—that's why you'll want to head to the Intercontinental Sanctuary Cove. One step inside this blissful palace and you'll immediately see why it's worth it: high ceilings, leafy surroundings, lagoon, pools, spas, and something called High Coffee (aka HEAVEN but we'll get to that later). Check in is at 3pm, so you'll want to ditch your bags in your room, throw on your bathers, slather on some sunscreen and head to the lagoon beach.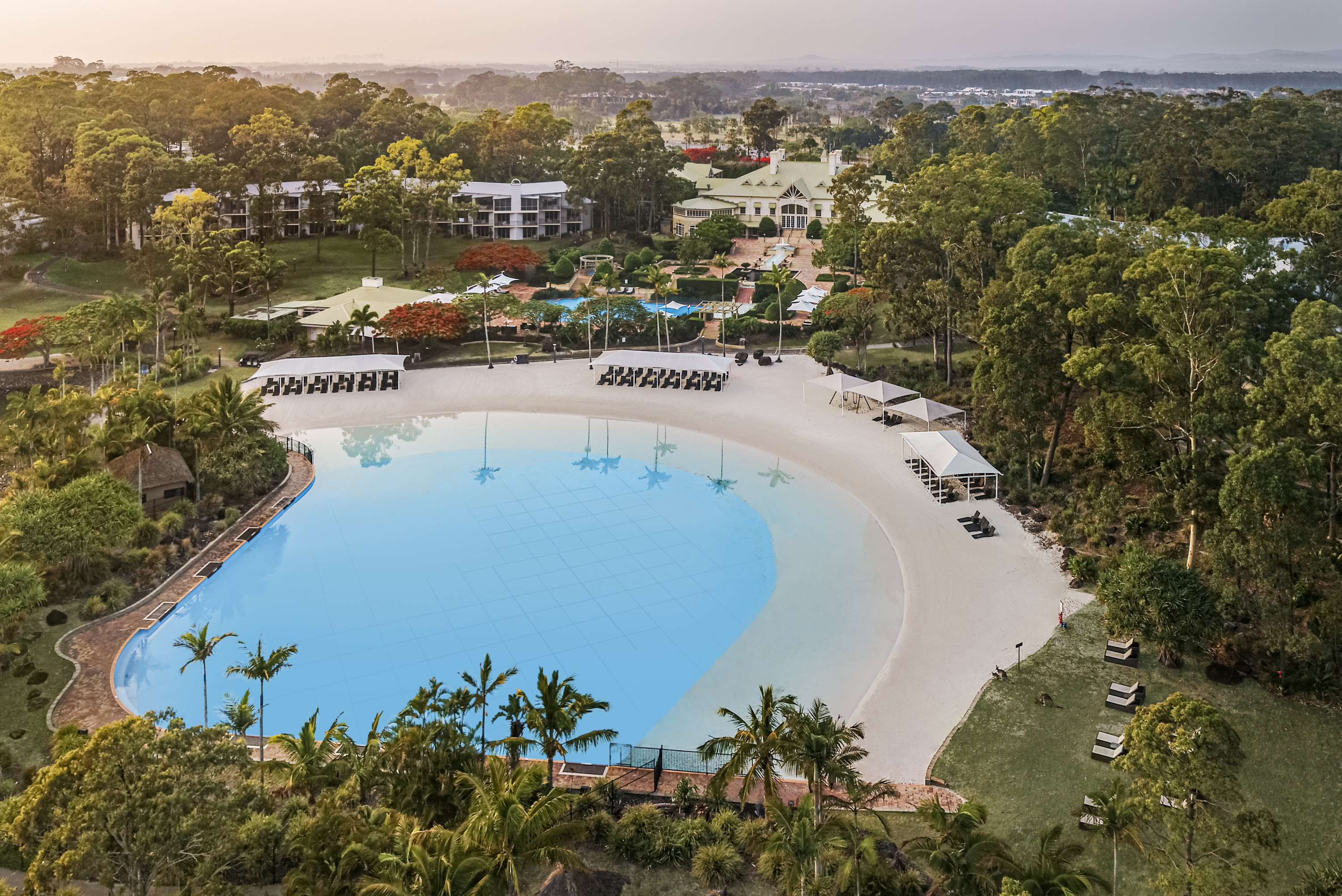 3.30pm
Yes, there is a giant lagoon beach at the Intercontinental and it comes complete with a pool bar and some pretty comfy bean bag-type pool lounge. Good news: you can fit two people on the bean bags (trust us, we tried), so hop on and bask in the glory of relaxation. Then kick the other person off because it's way more fun to wade around the lagoon on a giant bean bag by yourself.
4pm
Did we mention there's a pool bar? Well, just in case you missed it: there's a pool bar, where they serve bevvies of all types, from alcoholic to non-alcoholic. You can also order food (hello piping hot bowl of chips), so if you're not thirsty, you'll probably want a snack of some sort. If you do happen to be thirsty (guilty), we recommend you spring for a G&T or a margarita, take that baby to your bean bag and relax the hell out.
5pm
Quick dip in the spa, anyone? With or sans G&T in hand—we won't judge either way. A short walk from the lagoon, the spa is surrounded by straight-up arches that are quite reminiscent of Italian architecture. With massive trees peeking through the arches, you can definitely pretend you're in Europe and almost believe it for a second. Almost!
6pm
Look, we're not the early dinner police, but if you've just spent three hours relaxing, you're bound to get hungry, so the sooner you eat, the sooner you can get back to relaxing—trust us, it's holiday logic. Lucky for you, the Marine Village at Sanctuary Cove is rife with top-notch dinner spots that'll satisfy any craving. If you want to stick with the European theme, we definitely recommend booking a table at Jonez On Food. Stunning Italian fare, even more, delicious wine and a fairy-light-dotted view of the marina. What more could you ask for?
7pm
If you're not bursting at the seams from your meal, rock up to Intercontinental's Verandah Restaurant and take a seat at the bar and get ready to sip on some serious cocktails. And if you're a fan of a good view, then head over to the uh, verandah part of the Verandah Restaurant and soak in some of those sunset views over the garden. We promise it's worth it.
Day 2
7am
Rise and shine (hopefully sans hangover) and stroll along the pier while you gawk at some majestic yachts you probably can't afford (it's still fun though, like high-end window shopping). Once you've satisfied your yacht curiosity, you'll want to head over to Pier B Espresso and dig into some smashed avo served on hash browns, because why the hell not?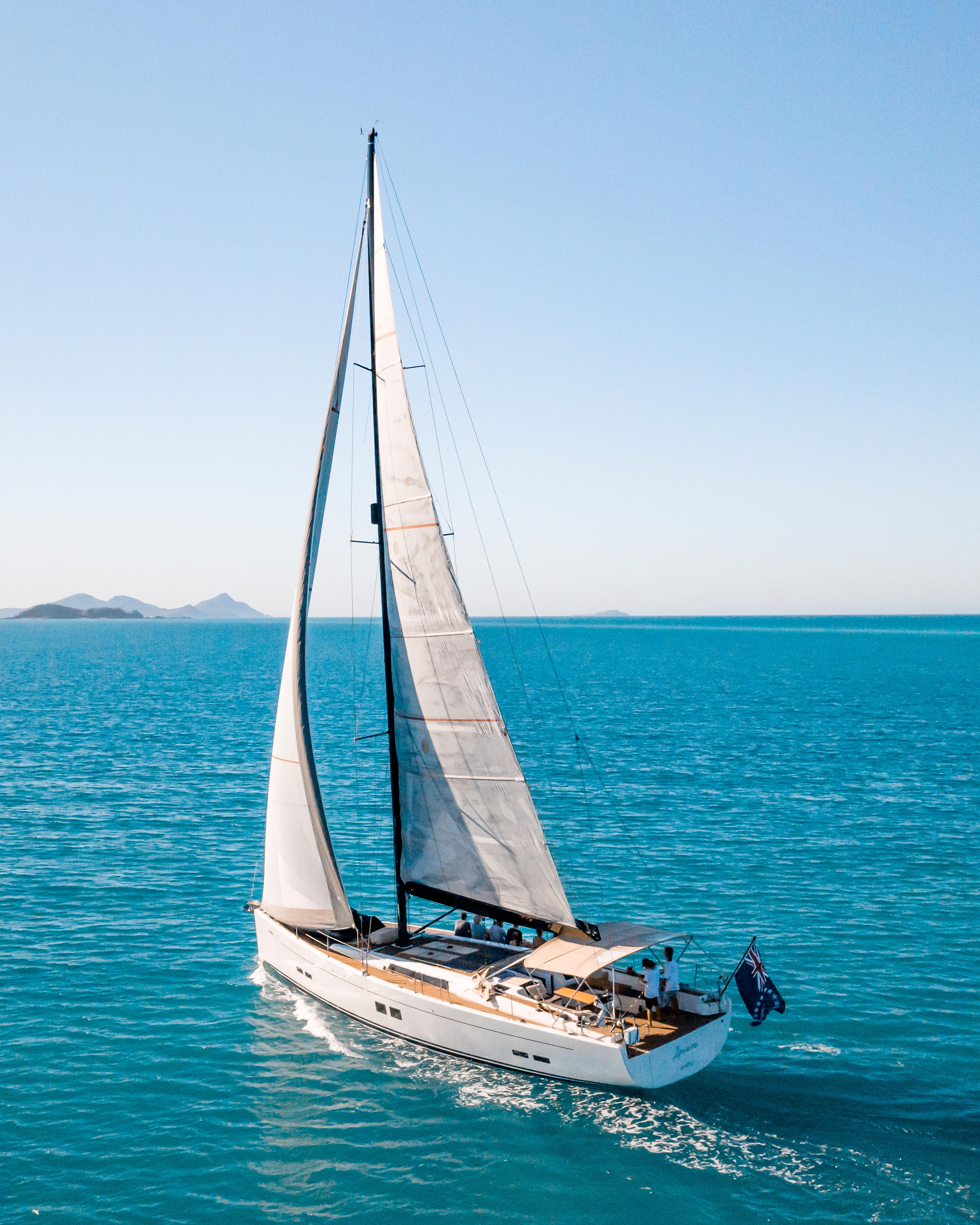 9.30am
Don your swimmers and your best linen garb 'cause you're going cruising on a luxury yacht. We prefer a mix of function, comfort and style when it comes to yacht garb, but you do you hunty. There are several yacht charters to choose from in Sanctuary Cove, but our new fave is the Amaroo, a 52-ft sailing yacht that'll cruise you around in style. Stop for a swim in South Stradbroke, then clamber back on and nosh on a delectable cheese platter and sip on a gin or two. Heaven.
2pm
Four hours on a yacht can leave you feeling pretty sleepy, which is why now it's time for High Coffee. Sip on any caffeinated beverage you can think of while making your way up or down the three-tiered cake stand stacked with sweet or savoury treats. The challenge here is trying very hard not to eat them all. Seriously—we dare you.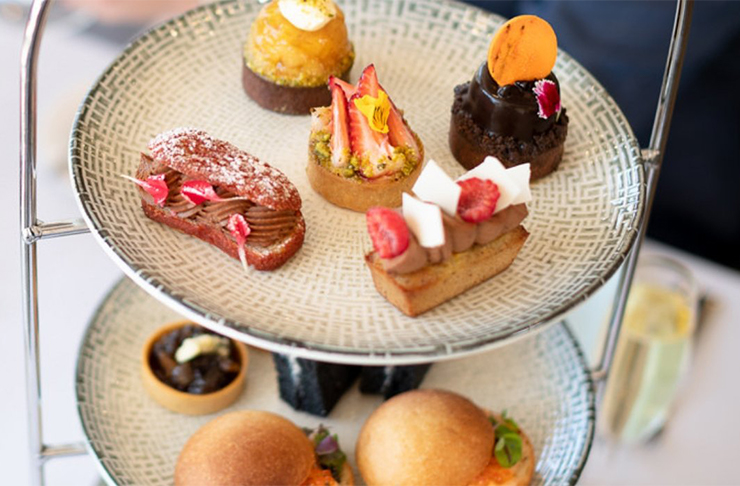 3pm
Have you ordered a late check-out? Of course, you have. Even though it's time to leave this European paradise behind, you'll probably be back sooner than you think. How could you not?
Craving more luxury? Hit our list of the most luxurious hotels and resorts in Australia.
Image credit: Intercontinental Sanctuary Cove, Amaroo Charter
Editor's note: Urban List editors independently select and write about stuff we love and think you'll like too. Urban List has affiliate partnerships, so we get revenue from your purchase.