Whether you want to enjoy a social cocktail with friends, or you want to fist-pump to David Guetta until 5am, the iconic Surfers Paradise glitter strip has just what you need.
It's a place you can let loose, have fun and wake up the next morning with possible regrets, but a guaranteed story. So, let's be bold, shall we?
Here's our pick of the best bars in Surfers Paradise.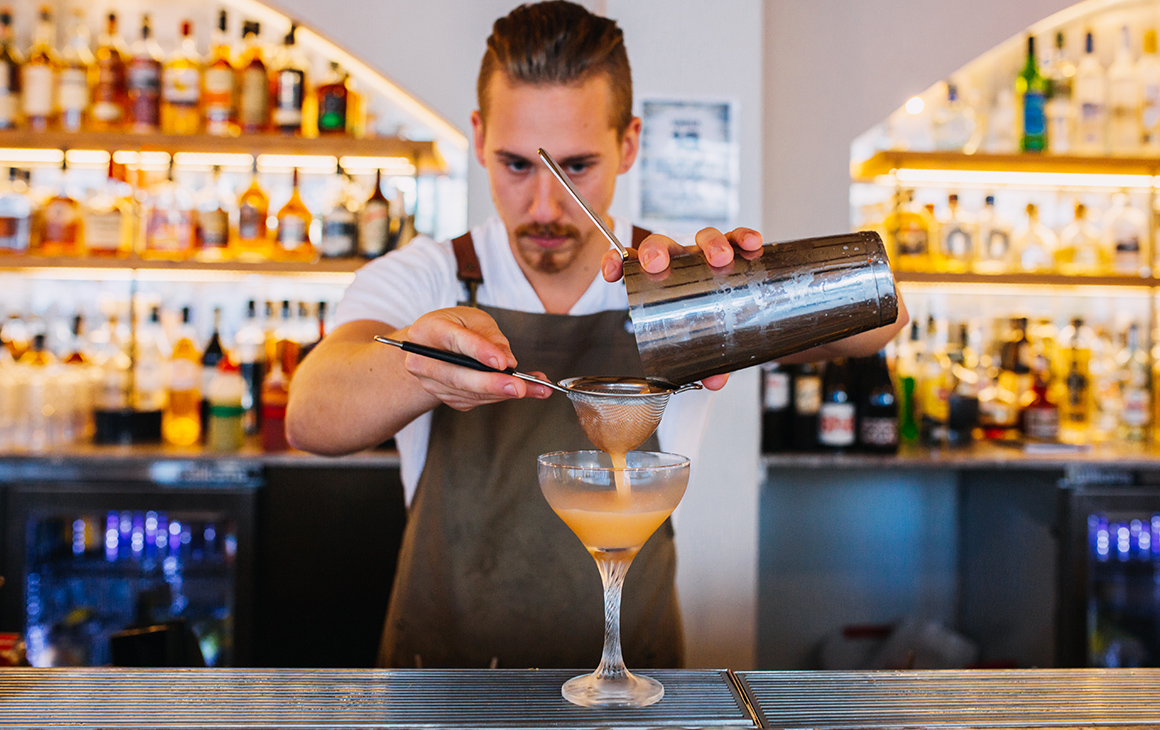 The Island Rooftop
The Island Rooftop, adjoining boutique hotel The Island, is the Gold Coast's biggest rooftop bar. This sprawling alfresco patio is bringing the cool back to Surfers Paradise's social scene with DJs, a retro-styled cocktail bar, ample seating, nooks and, in the winter months, heaters. Their Sunday sessions will heat up your afternoons with cocktails, bites, DJs and live vocalists from noon.
BOBs Beer
If you haven't heard about BOBs, you're sure to notice it—the striking, three-storey white-washed brewpub commands the bustling corner of Elkhorn and Orchid Avenue, its copper sign shining out like a beacon to thirsty patrons. The brewhouse is led by famed ex-Red Duck, Clifton Hill and Bad Shepherd brewer Ryan Fullerton, so you know something good is a'brewin. All of BOBs in-house craft beers are lovingly brewed with a focus on quality and locally sourced ingredients. What's even better is that their food is truly excellent, so you'll definitely want to order a round of crispy lotus root chips or two to soak up all that beer.
Hyde Paradiso
Hyde Paradiso is the perfect spot for Sunday sessions and long lunches that lead into dinner with live DJs setting the mood. If you're after a European summer escape minus the travel, then this is the place for you. Famous in the US, this was Hyde's first foray in Australia so you can expect to be spoilt. Located on the second level of Peppers Soul and overlooking the ocean, this restaurant and bar hybrid is channelling the colours of the Mediterranean, specialises in share cocktails and is a stand-out among Surfers Paradise's best drinking spots.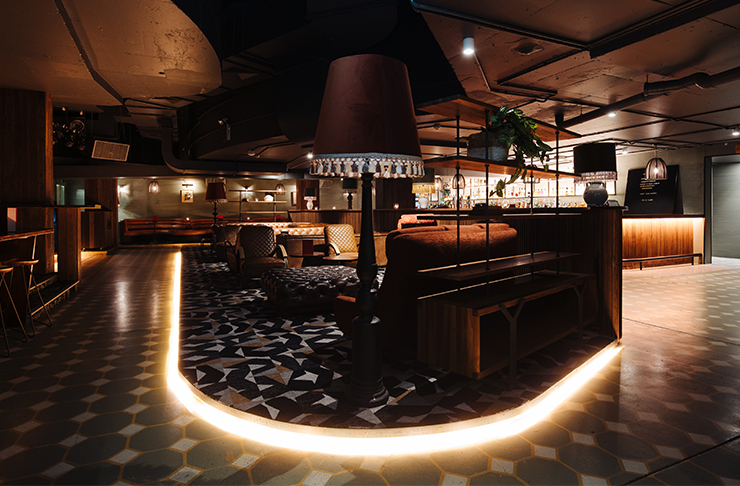 Duke's Parlour
The father of modern surfing, 'The Duke' Kahanamoku, was one of the first to promote wave riding in Australia so, where better to honour his legacy than in the heart of Surfers Paradise. Located underneath The Island boutique hotel, this moody bar oozes cool. Sink into a leather chesterfield and shoot pool, then order signature cocktails or select from an extensive list of gin, whisky and tequila, paired with wood-fired pizzas and live music on weekends. Duke's Parlour is one of the best new bars in Surfers Paradise, hands down.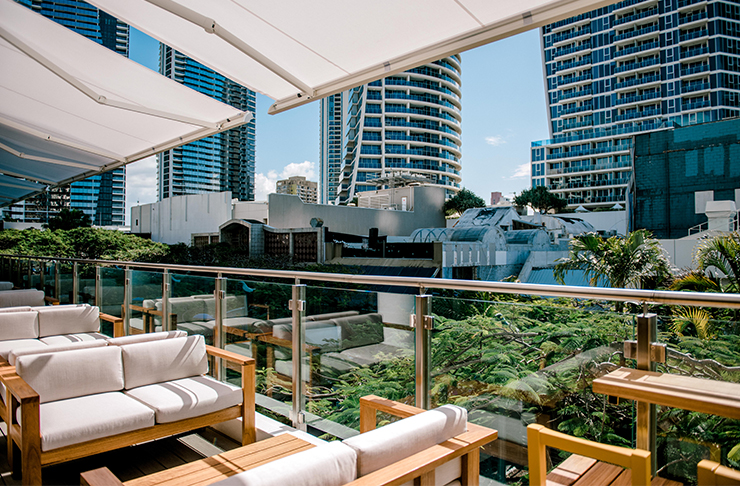 Surfers Paradise Beer Garden
Re-opening after a multi-million-dollar renovation, Surfers Paradise Beer Garden takes full advantage of its prime location on busy Cavill Avenue. From the retractable roof inviting the gorgeous sunshine and salty breezes to come flooding inside, to the on-trend white and wood panelling, nautical accents, festoon lights and picnic tables donning umbrellas, you'll love this Surfers Paradise rooftop bar. Order a refreshing beverage and settle into the Birdwatchers Bar, aka the wraparound deck with sinkable couches and tables overlooking the palm trees and Cavill Avenue—the perfect position for people-watching.
House Of Brews
House of Brews is one for the lovers of hops. With 32 domestic and international craft beers lining their tap wall (offering solid support for local brewers like Black Hops, Burleigh Brewing, Balter and Lost Palms), an American BBQ-inspired menu, OTT cocktails, a rooftop patio and regular live tunes to sink your beers to, this popular venue deserves its place among the best bars in Surfers Paradise.
Elsewhere
Elsewhere isn't your typical Surfers Paradise club. In fact, while you're there, you'll probably feel like you're 'somewhere else'...do see what they've done there? Loved by locals and visitors alike, this hotspot is a hub of alternative electronic tunes, a Saturday Night Fever-style dance floor and delightful hipsters. It's not unusual to catch a live gig from a small-time DJ for $10 on the door one night, then end up seeing them ruling the EDM world a year later. Without question one of the coolest bars in Surfers Paradise, check it out if you dig that vibe.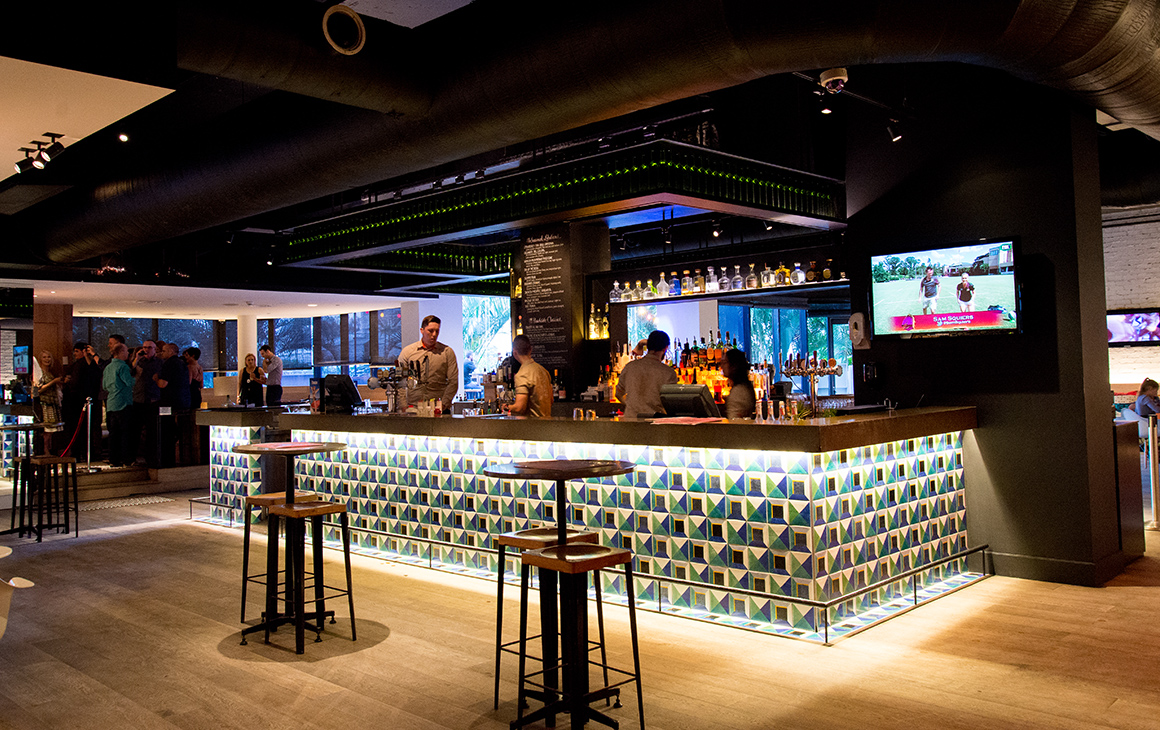 Stingray Lounge
Undoubtedly one of the Gold Coast's best hotel bars, QT Gold Coast's Stingray Lounge is a fine example of hotels going all new-age to entice the savvy holidaymaker. Stingray's clientele is a rare mix of tourists and locals; the bar usually hopping on weekends with its funky Pop Art theme and over 50 tequilas lining the shelves. It's temporarily closed because of You-Know-What at the moment, but we'll be making a beeline for it as soon as it reopens.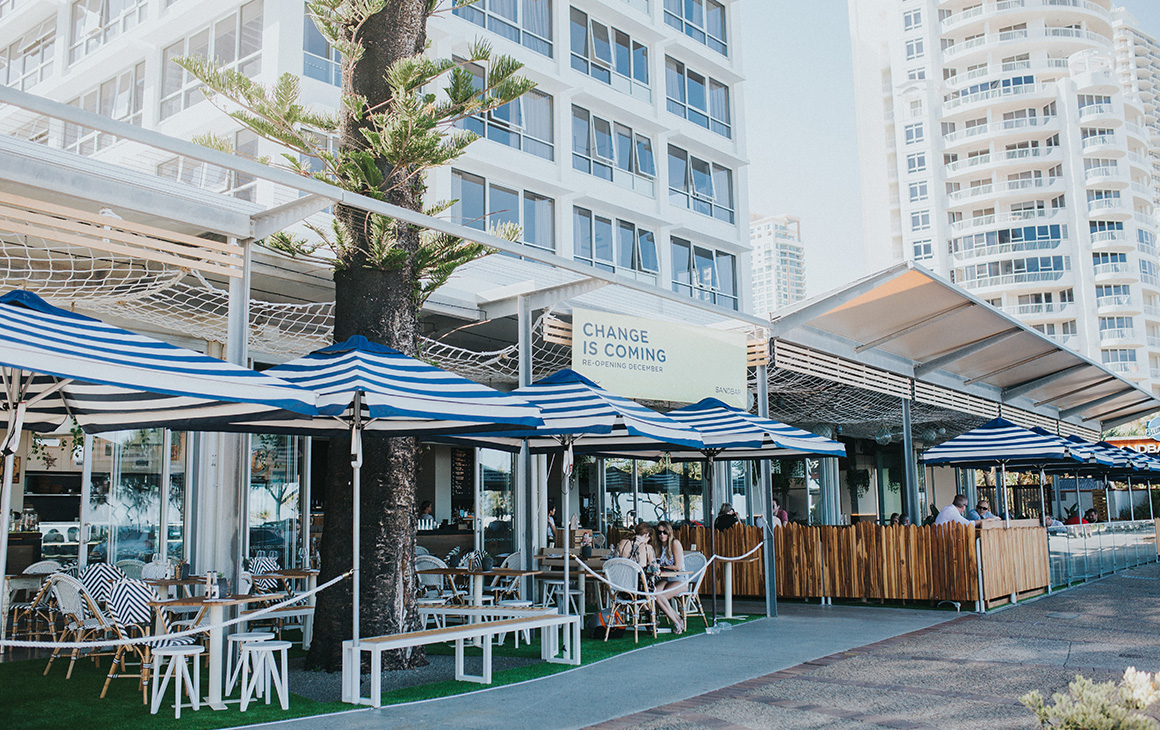 Sandbar
Humming away on Surfers Paradise's touristy beachfront esplanade, this hip and breezy beer bar is serious about brews (and cocktails!). At the ready to share their crafty knowledge, the Sandbar team have rotating beer taps and around 100 bottled options chilling in the fridge (many of which are small-batch types). Sandbar's popularity with Gold Coast's beer-loving punters makes it one of the best craft beer bars in Surfers Paradise.
The Keller Bar At Bavaria Haus
Escape from the crowds to Surfers Paradise's underground beer den, Keller Bar. Located beneath one of the oldest venues in town, get the full Bavarian experience when you sink litre steins paired with schnapps and German-inspired bites—think: bratwurst, sauerkraut and giant pretzel—at this authentic Bier Haus. The pandemic has also sunk its teeth in this one but we're hoping it'll reopen soon.
Steampunk
A top choice among the best bars in Surfers Paradise, these guys have gone all out with the Steampunk theming. Expect cogs, piping and machinery gauges, antique clocks and post-apocalyptic gas masks, industrial fans, grandeur period leather couches and lamps, exposed globes, all surrounded by a copper-coloured bar, walls and flooring. Just like the eccentric theming, Steampunk's cocktail list is far from ordinary with quirky creations like The Foolish Howler served with a stick of red liquorice and the Giggle Blimp adorned with musk and pop rocks.
The Avenue
If there's ever a venue that's iconic, it's The Avenue, a GC institution in the heart of Surfers. From its origins in the 70s as one of Australia's first nightclubs, The Avenue has benefited from a multi-million-dollar refurb (and a move across the road) to bring it back to the right side of modern—while all the good vibes remain. Its buzzing atmosphere guarantees you and the crew will have a fab afternoon, but not at the expense of genuinely good food: think an Italian-influenced, New York-style menu of oysters, entrees, gourmet burgers, charcuterie platters, pasta, steaks and salad, all washed down with plenty of drinks.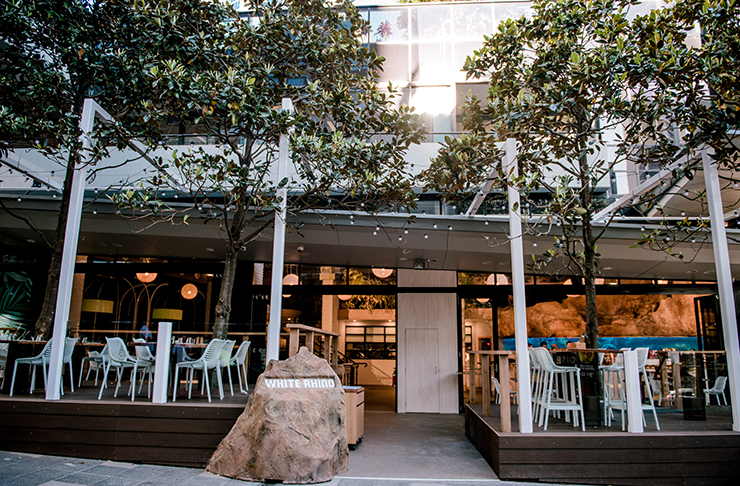 The White Rhino
The White Rhino, a two-storey restaurant and bar located in the Circle on Cavill precinct, has a glitzy interior with an elaborate waterfall bar, five-metre-high ceilings and lush greenery. Outdoor garden seating is perfect for summer drinks in the glorious sunshine, while upstairs a private mezzanine floor with romantic nooks and secluded seats is ideal for date nights or a special function. This place gets packed, like seriously packed, making it a popular choice among the swag of Surfers Paradise bars.
Asylum Nightclub
A nightclub with a difference, Asylum is an immersive and interactive experience that's certain to tease with state-of-the-art lighting and sound. Located amongst the buzz of Orchid Avenue's bar street, Asylum endorses itself as a refuge for errant psyches and wayward types who are looking to party long into the night at one of the hottest nightclubs in Surfers Paradise. Asylum is the perfect club to dance until you've got blisters and drink until it's kebab time.
Want to fill that hole in your stomach before hitting up the best bars in Surfers Paradise? We've rounded up our favourite Surfers Paradise restaurants here.
Image credit: Hayley Williamson Photography and Kaitlin Maree Photography for Urban List Duke's Parlour