When it comes to GC breweries, we have nothing but big love for Black Hops. Founded by three best mates back in 2014, it's since grown to encompass three epic—and incredibly popular—breweries (in Burleigh, Biggera Waters and Brisbane), plus a slew of major awards.
But never one to rest on their laurels, the trio have spent the last 18 months working away on something supremely special and they're finally ready to introduce you to it—say g'day to AWOL.
Their newest baby is like nothing the Gold Coast or Queensland has been before, producing drool-worthy barrel-aged beers. But barrels are just for wine and spirits right? Not when Black Hops founders Dan Norris, Eddie Oldfield and Michael 'Govs' McGovern are involved.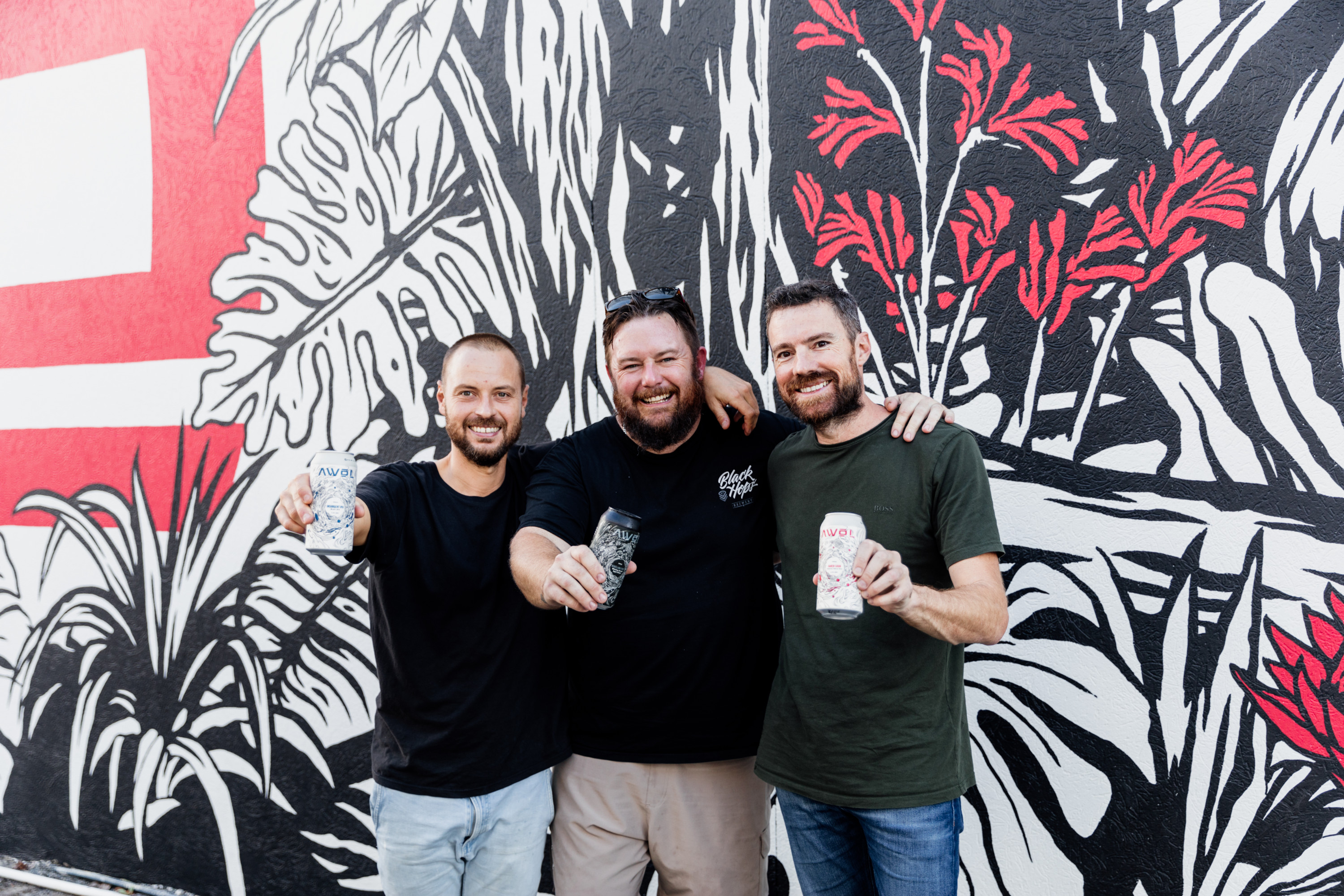 So how does it work? Barrel aged beers are made using an ancient brewing technique which results in the fermenting beers being transferred to oak barrels that have previously stored wine, spirits (gin, whisky, rum) or even maple syrup. They are then left to age for a period of time allowing the beer to absorb the flavours and aromas of the barrel. To give you an idea, oak whiskey barrels will infuse the beer with malt and oak characteristics, which typically meld beautifully with beer characteristics such as hops and citrus. AKA, they're bloody tasty.
The first batch of barrel-aged beer by Black Hops was actually the result of a glorious accident. In 2018, one of Black Hops kegs became "infected" on it's way to another location. When tasting the brew, the founders were stoked to discover it had transformed into a tasty sour beer. Inspired by the possibility of something special, they put the beer into a barrel and used it to launch their first barrel sour, which they christened AWOL.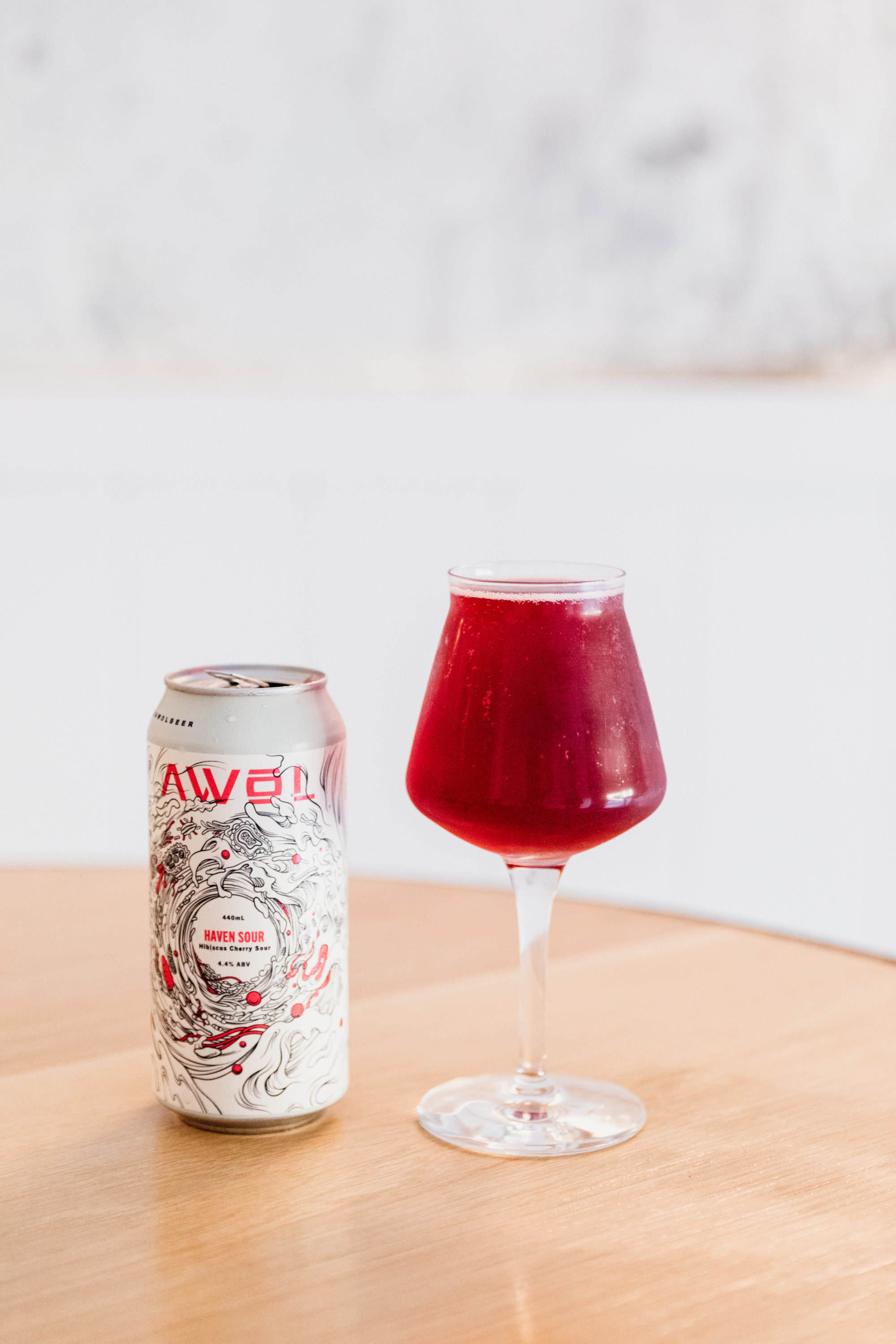 Since then, they've created several different versions, aptly named AWOL #1, AWOL #2, AWOL #3, which have been infused with everything from passionfruit and cherries to hibiscus.
All of these tasty drops are housed at AWOL, Black Hop's brand spankin' new site on Hibiscus Ave, conveniently located around the corner from their OG taproom. Originally used as a butcher three decades earlier, the space has been completely transformed, think: polished concrete floors, custom blonde timber tables, and a stunning curved wall, designed to mimic the shape of a barrel. There's also a custom light fitting, fashioned out of an old barrel (naturally) and a huge mural from legendary GC artist Kiel Tillman on the outside of the building. It's the kind of space you'll want to take your date and your mates.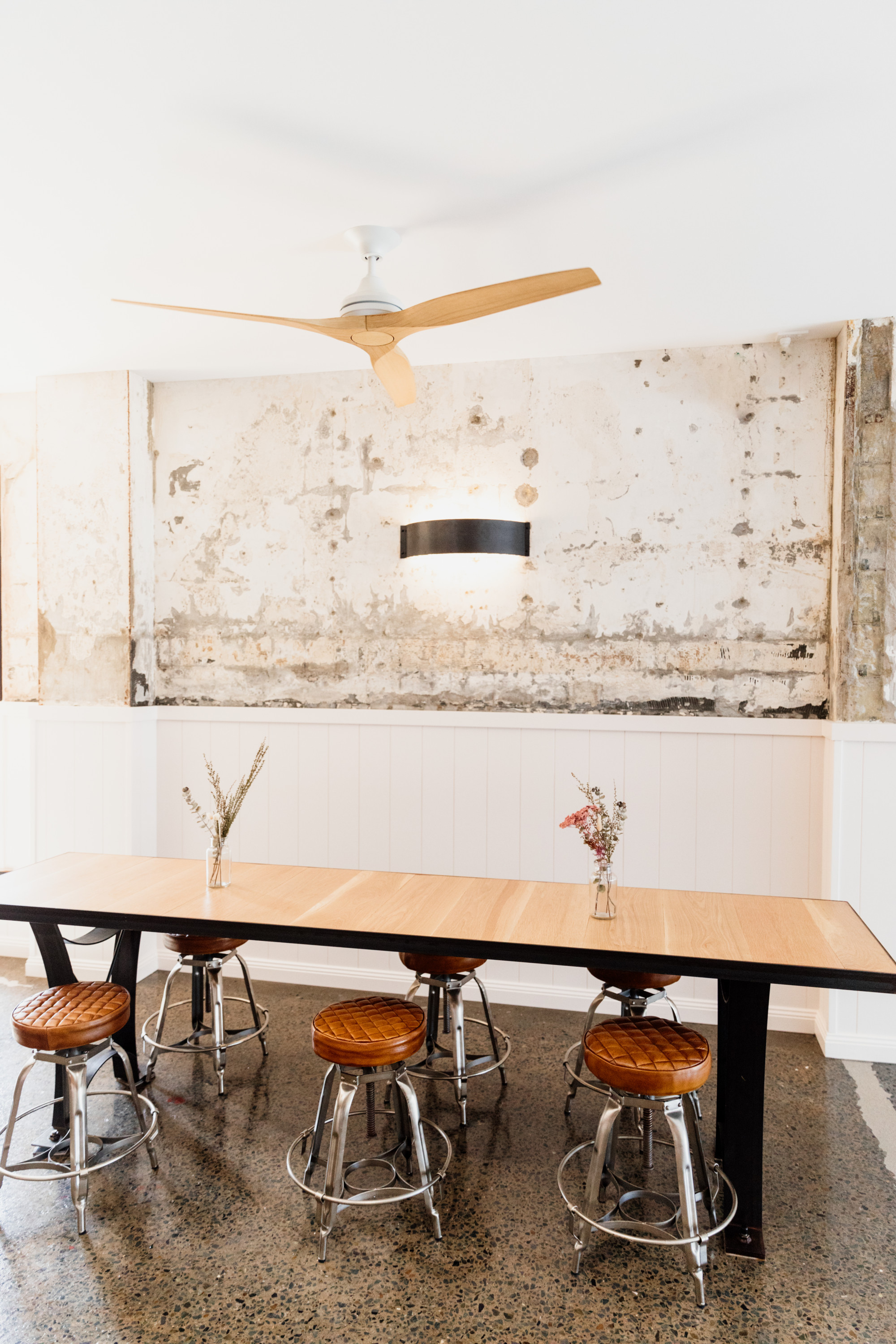 Behind the scenes, the taproom houses over 100 white wine, red wine, gin, bourbon and whiskey barrels, each filled with beers in various stages of fermentation. Eight of these beers will be ready to savour upon launch (including some in cans for takeaway) on 10 April.
We had the pleasure of touring the new digs and sampling the brews and we can tell you that they're going to blow your mind.
Not a beer drinker? Lovers of natural wines and Pet Nats will froth (sorry, we had to) the Haven Sour, a Hibiscus Cherry Sour that was made for day drinking in the sunshine. With a blonde ale base, it's been aging in red wine French oak foeders (large 2,000L wooden fermenters) and has been infused with sour cherries and hibiscus flowers. Even sweeter, it's named after the street the taproom is located on, so it's a beer that's held close to the hearts of the Black Hops team and will no doubt become a staple in your fridge.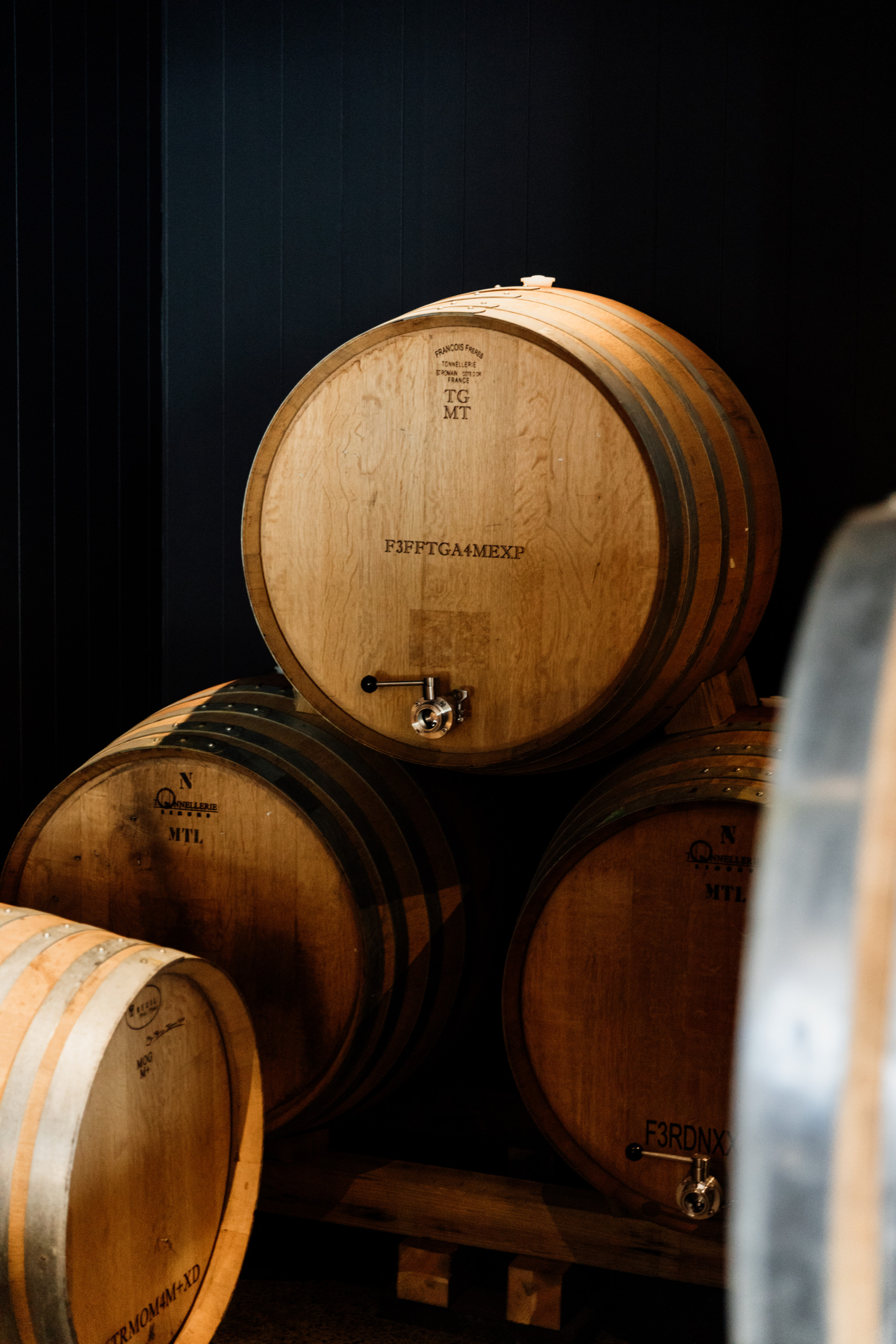 Another tasty tipple is the Rebellion Stout—currently aging in Lark Single Malt whiskey barrels, it's smooth taste and chocolate scent has us going back for seconds (and takeaway tins if we're honest).
When AWOL officially opens its doors on 10 April, the taproom will initially only offer two pre-paid tour sessions for groups of 15 on weekend afternoons. Why? Because barrel aged beers are extra special and not mass produced so that sweet stock is extremely limited (which yes, makes us want it even more).
Trust us when we say the AWOL tours, which will set you back $95, are absolutely worth the coin. You'll get to hear all about the origin of both Black Hops and AWOL— with a beer in hand of course—tour the barrel room which has some special surprises, before finishing up with a cheese and beer pairing. All the cheeses are locally sourced from next door neighbour Common Ground and are matched perfectly with four tasty AWOL beers. While you sip you'll learn why each pairing has been chosen, plus you can geek out with more beer questions.
You can book tours for the month of April and the first weekend of May, after which AWOL will open Fridays to Sundays to the public.
Are you drooling yet? You know what to do people, head here to book a tour, and follow AWOL's Insta for updates on opening hours.
Image credit: Kirra Smith Photography