It's the glitter strip that put our humble surf city on the global tourist map, but there is so much more to Surfers Paradise than high rises, novelty arcades and expansive beaches. In the past few years, Surfers' culinary scene has really stepped it up a notch or three. Point in case: COAST Beach Bar & Kitchen.
If you hadn't already heard the deafening groundswell of excitement around COAST, let us enlighten you. Adorning the first floor of the jaw-dropping 76-storey Ocean by Meriton in Surfers Paradise, the sprawling restaurant houses multiple dining areas including a 110-seat restaurant, 160-seat bar, an expansive rooftop terrace, private booths and a lounge area.
$2.5 million was spent bringing this landmark venue to life and luxury resonates in every aspect of COAST Beach Bar & Kitchen; from the sleek coastal furnishings, to the contrasting brass, leather and marble fixtures, to the standout 14-metre marble bar. Situated opposite arguably Australia's most iconic beachfront, COAST pays homage to the waves rolling nearby with a modern colour palette of muted blue and green, complementing the uninterrupted ocean views.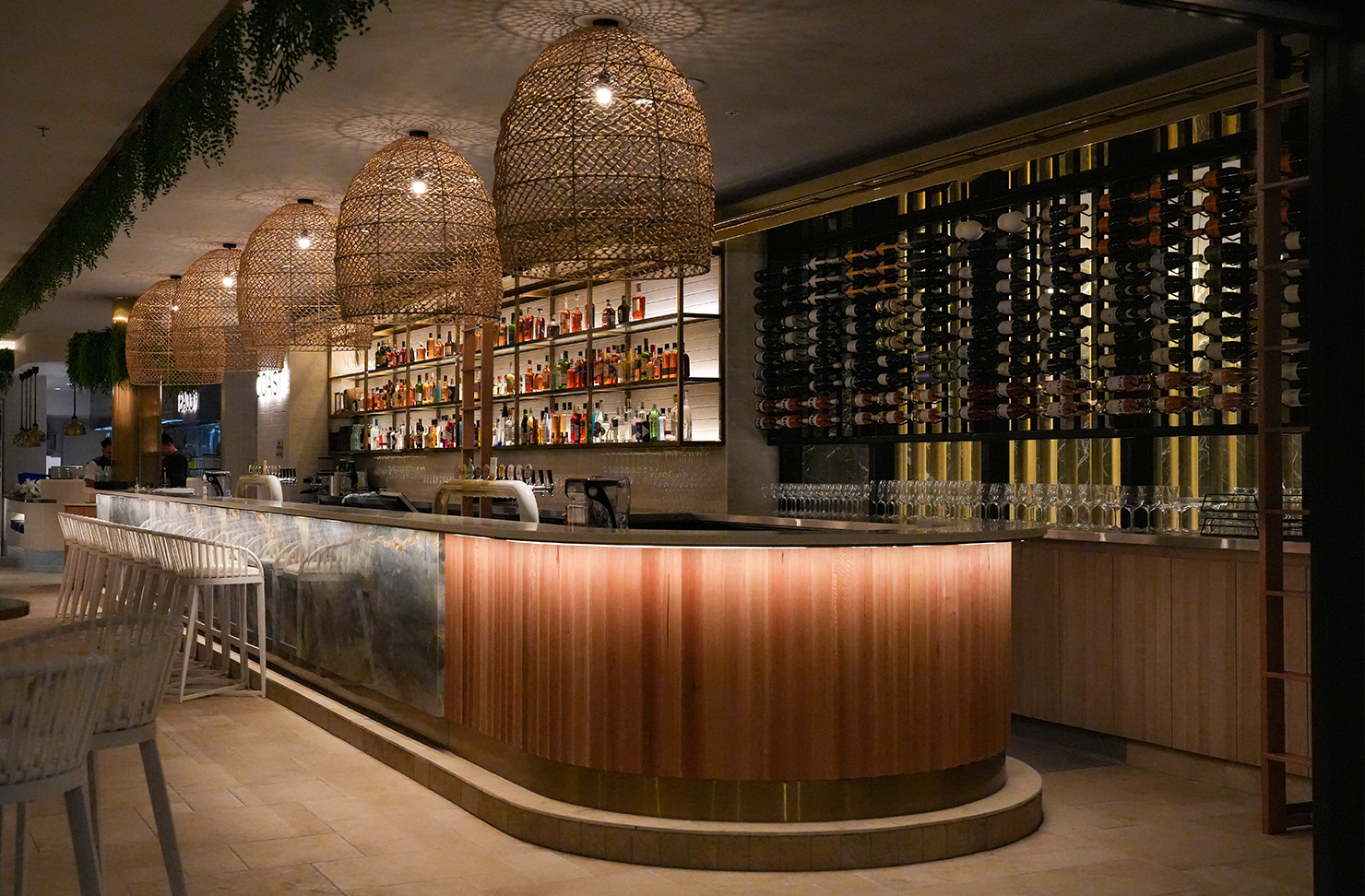 Hospitality power couple, Justin and Elizabeth Allie are the good folks bringing this glamorous venue to our shores, adding it to their portfolio of much-loved Gold Coast restaurants including Longboards Laidback Eatery and The Fish Shak.
Mr Allie said COAST has been in the works for two years and has been "designed around entertaining with a relaxed, casual feel and modern vibe". Speaking of entertaining, the jewel in COAST's crown is a 2,000-strong wine bottle cellar that boasts 120 wines sourced chiefly from top Australian vineyards. Yes, 2,000 wines. Excuse us while we pick our jaws up from the floor.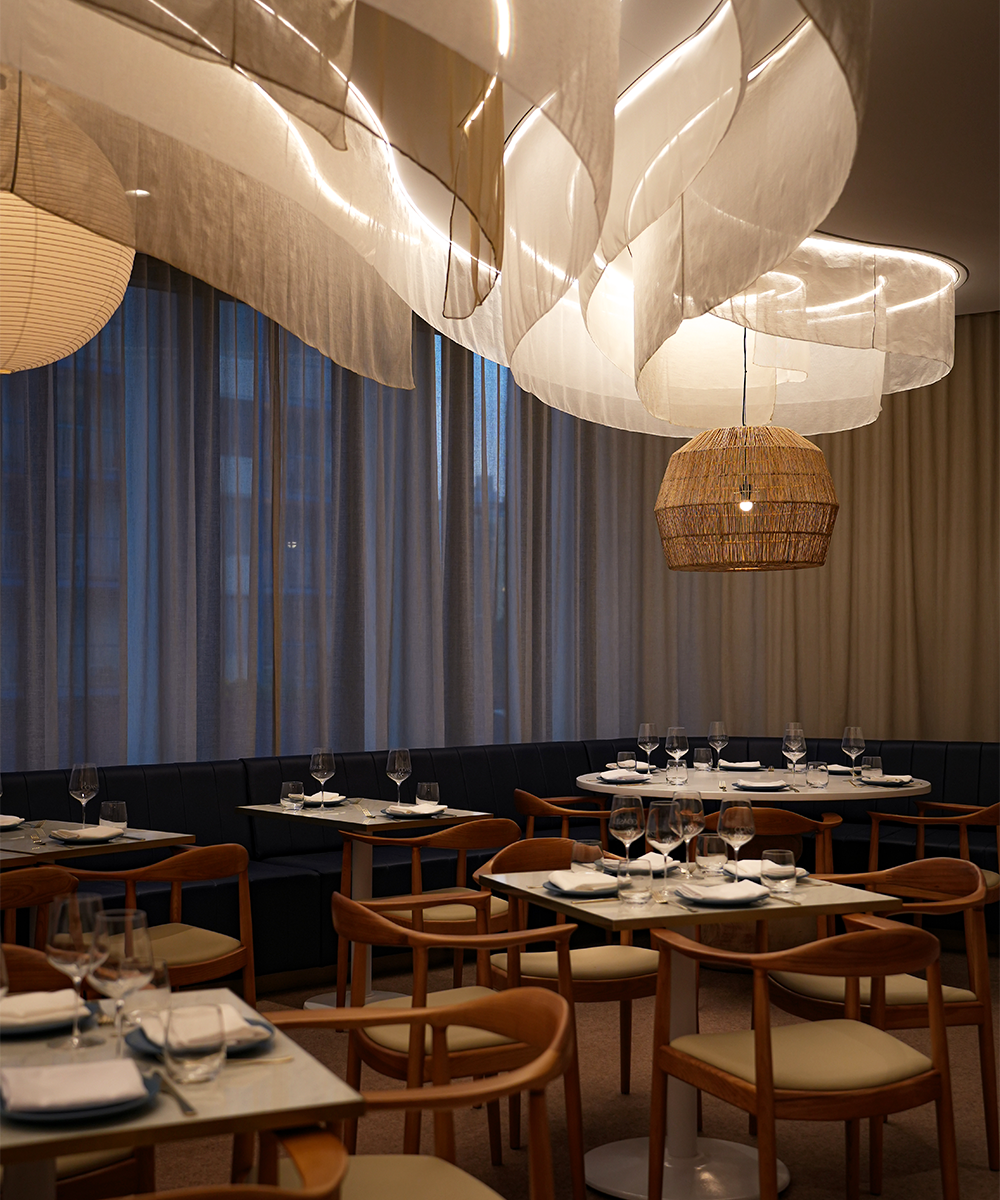 Now, what you've all been waiting for. The food. The modern share-style menu celebrates the best of Australian seasonal produce and is centred around flavours of land and sea. The modern menu was crafted by Executive Chef Rhett Willis, who has more than twenty years of culinary experience in some of the country's best venues (read: Jellyfish and Cha Cha Char) under his belt. Setting COAST leagues apart from the pack, a Spanish-style Josper wood and charcoal oven is used to infuse signature dishes with a bespoke smoked flavour, with a large portion of the menu dedicated to 'Josper Fired' dishes.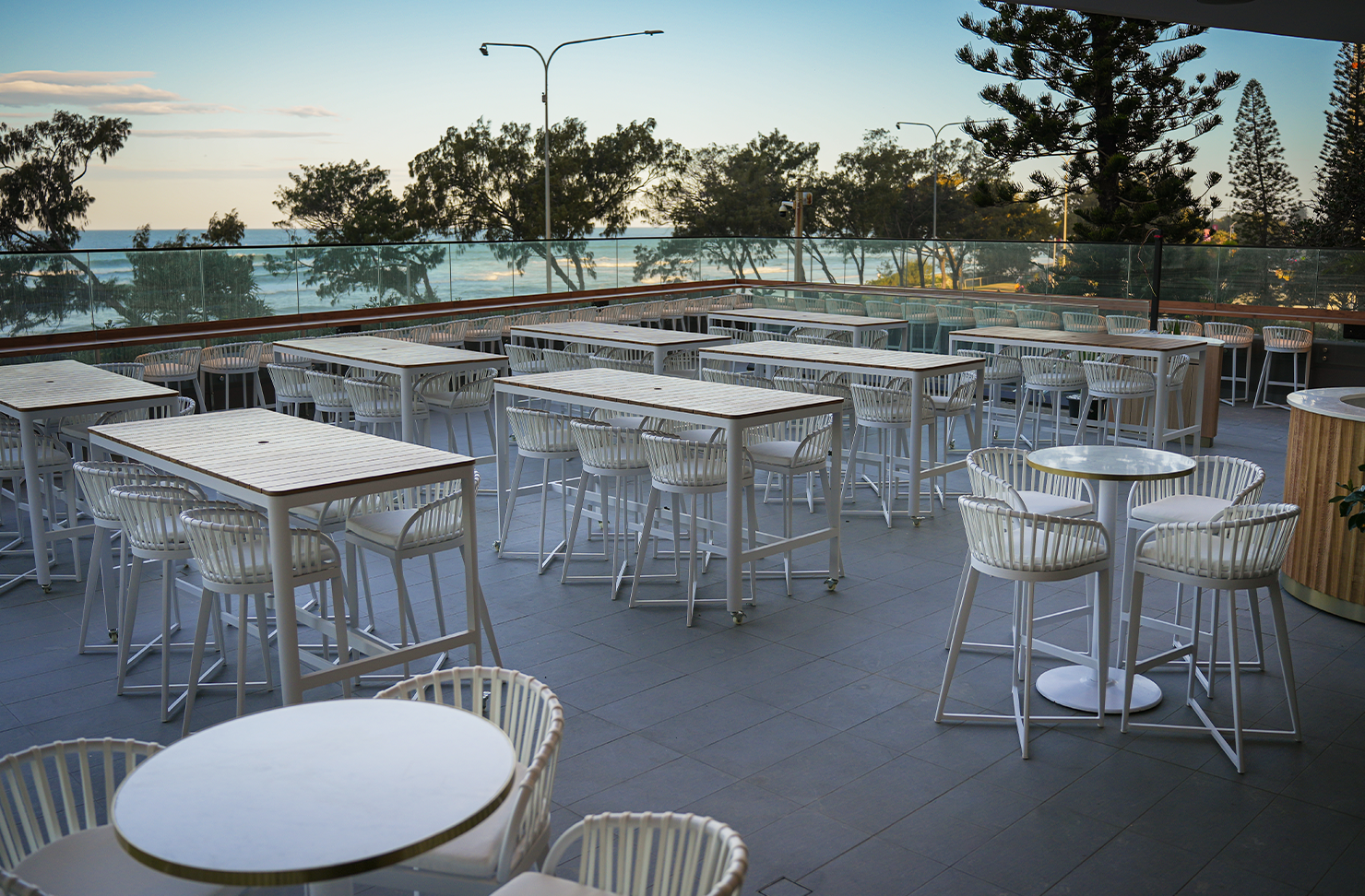 Start with smaller bites like wasabi leaves with sand crab, chilli lime and caviar, beef fillet tartar with shoyu and miso cured yolk, and coal-roasted yoghurt bread with smoked eggplant pate. Once you've warmed your palate, move on to larger dishes like wild Bangalow mushrooms and silken tofu with sichuan, Ranges Valley pure black Angus flank with chimichurri, and COAST's signature dish—Tomahawk by John Dee Optimal, a 120-day grain-fed, 30-day in-house dry-aged thing of beauty.
Of course, you need to pair your divine meal with some premium sips and COAST certainly has you covered. In addition to their 120-strong wine list, tantalising cocktails include the Tea By The Sea, which muddles gin, Cointreau, coconut, grapefruit and butterfly pea tea, and the Barrel Aged Negroni with Wildflower Gin, Campari, Rosso Antico and orange oils aged in-house.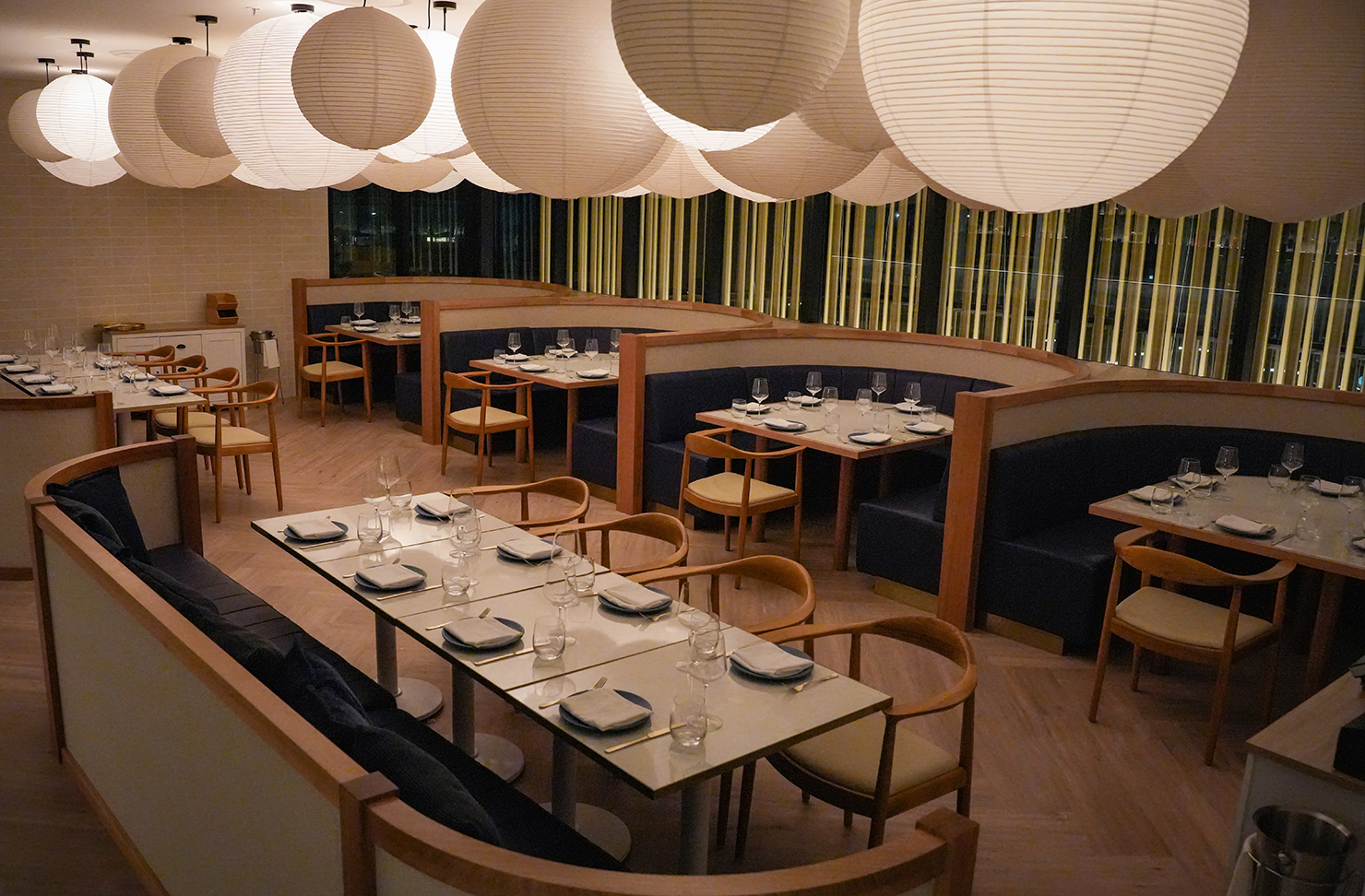 COAST Beach Bar & Kitchen opens on Friday 5 August and there's no doubt this foodie's paradise is set to make a serious mark on the Gold Coast's culinary landscape.
THE DETAILS
What: COAST Beach Bar & Kitchen
Where: Level 1, Ocean by Meriton, 84 The Esplanade, Surfers Paradise
When: Open daily, from 11am to 10pm
For more information, click here.
Image Credit: COAST Beach Bar & Kitchen
Looking for more incredible dining spots to tickle your foodie fetish? Eat your way around the best new openings on the Gold Coast.