If outback Queensland is pretty low on your travel wish list, we have some news that might just bump it up to the top. Coming to southern Queensland in 2023 is the Cunnamulla Hot Springs, a stunning new hot springs destination where ultimate relaxation is guaranteed.
This incredible experience beside the Warrego River will feature multiple free-flowing pools filled with mineral rich artesian water, naturally heated by the artesian basin that runs underground below. There'll be both hot and cold plunge pools to dip into, along with a range of therapeutic activities in the state-of-the-art complex that is currently under construction.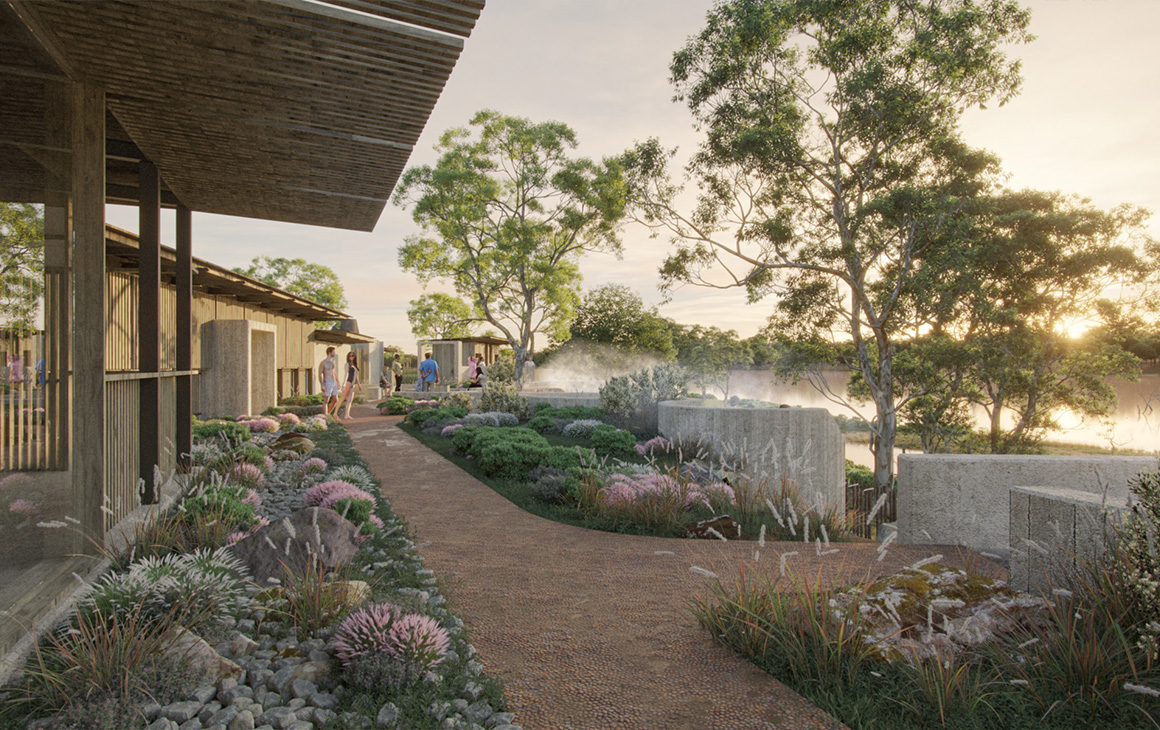 You're probably thinking "ok but where the hell is Cunnamulla?" Well the outback town isn't close by—it's a solid eight hour drive west of Brisbane, in fact, but regional flights are available via Rex. If you do want to drive, you'll find plenty to see and do along the way, with Cunnamulla a pitstop on both the Matilda Way and Adventure Way, two of Queensland's best scenic road trips.
The hot springs are set to open later this year, and frankly, we're already plotting our road trip. Stay tuned for more information and head to the Outback Queensland website for what else to see and do around the area.
Check out more outback towns worth a visit here.
Image credit: Supplied