For those who appreciate watching powerful humans perform impressive feats of strength, speed, and other such physical mastery—AKA sports fans—we have some good news. Sydney's 2023 calendar is chock-a-block with athletic events worth seeing in person.
We're talking grand finals, world cups, and flagship competitions taking place in and around our famous harbour town. From surfing to football, skateboarding to running, this epic range of events draws in sports lovers from around the world every year. Best part? Because they take place in this beautiful cultural hub that we love, each event has plenty of extra food and fun to enjoy beyond the competitions themselves.
On the hunt for an unforgettable spectator experience? Here are some of Sydney's most significant sporting events this year that you simply can't miss.
GWM Sydney Surf Pro Presented By Bonsoy
Is there a sporting event that embodies Sydney's sandy lifestyle better than the GWM Sydney Surf Pro presented by Bonsoy? The second stop of the Challenger Series (CS) tour, this year the contest will be held at North Narrabeen—an iconic break that has trained up more than a few of the world's best surfers.
Expect to see world-class surfers competing against local legends along one of Australia's most beloved coastlines. We suggest grabbing a bite from one of the many takeaway gems in the area and settling in on the sand to watch them ride those waves.
THE DETAILS
What: GWM Sydney Surf Pro presented by Bonsoy
Where: North Narrabeen Beach
When: 17-24 May, 2023
Isuzu UTE A-League Grand Final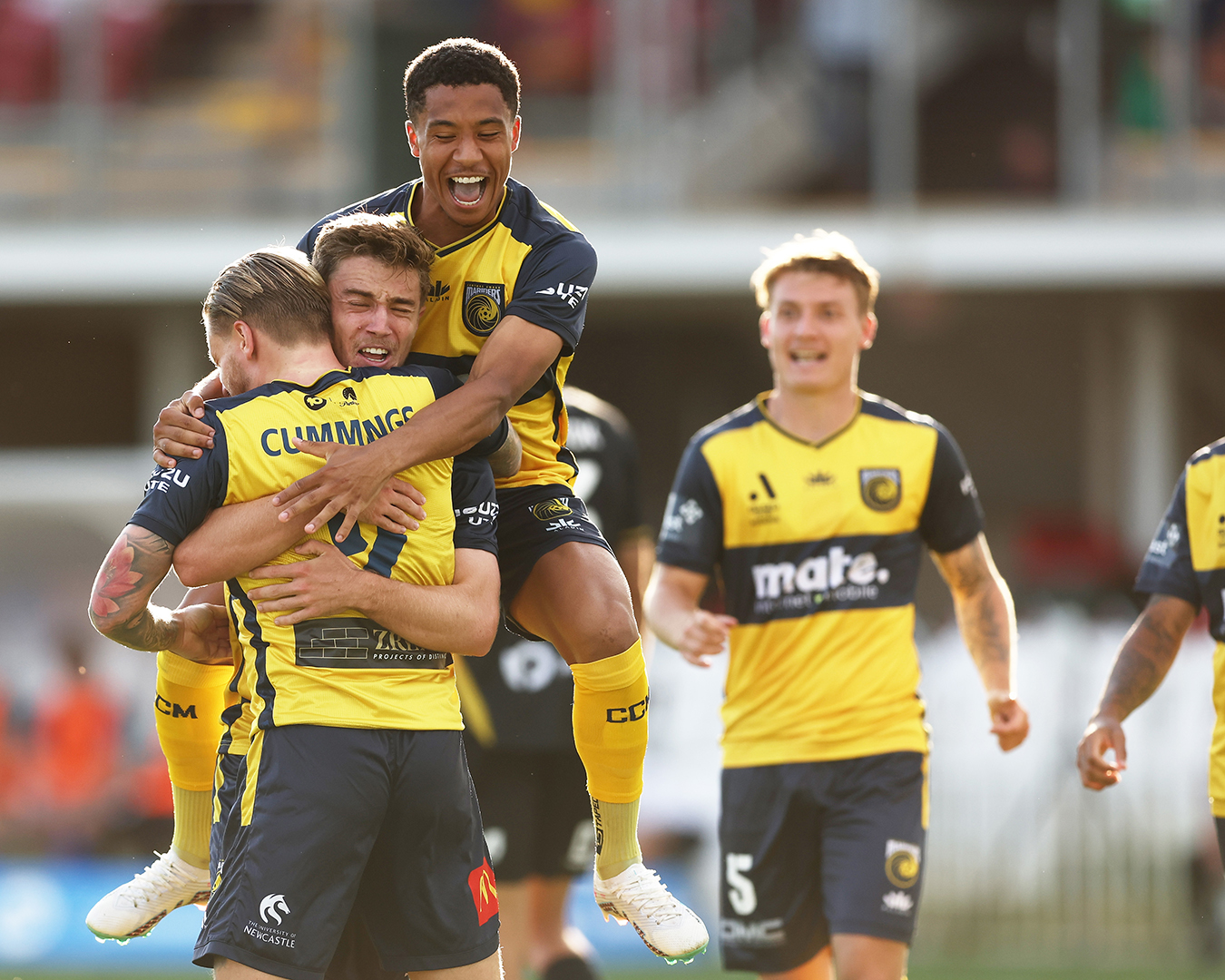 For those new to the sport, the A-League Grand Final is the culmination of the Australian professional football season. We're talking soccer for all you casual sports enthusiasts out there. It's the biggest match of the year, where the two best teams will duke it out on the pitch for the A-League Men Championship Trophy.
This is a must-watch event for football fans, and Sydney is the perfect place to see it all go down. While the exact venue for the final is yet to be announced, we have it on good authority that it will indeed be taking place in Sydney regardless of the finalists. That means you can start planning your finals experience now as you follow the comp and secure your spot on the sidelines for the big day in June.
THE DETAILS
What: Isuzu UTE A-League Grand Final
Where: CommBank Stadium
When: 3 June, 2023
FIFA Women's World Cup 2023™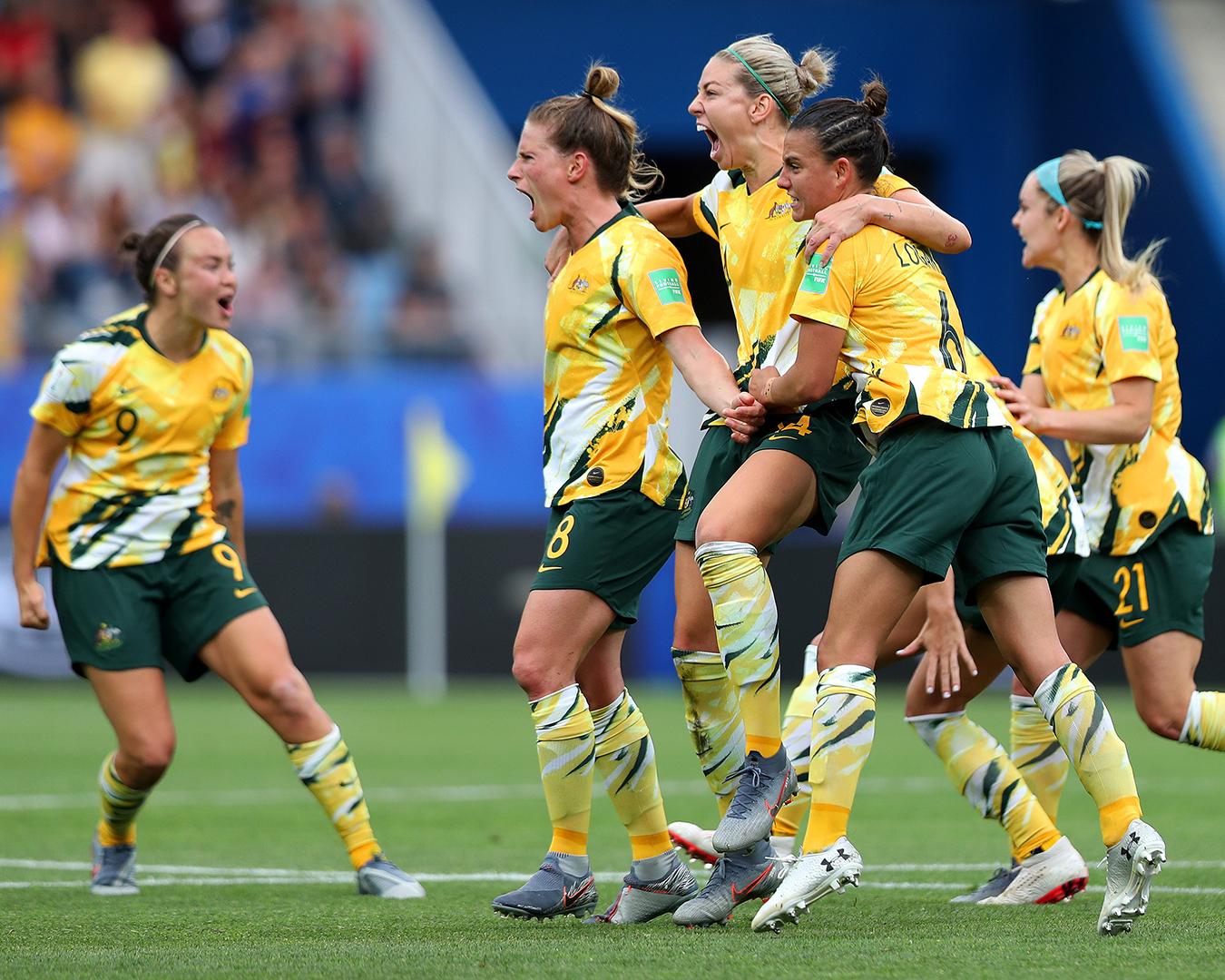 Speaking of iconic football competitions, FIFA Women's World Cup 2023™ is the first time that Australia and New Zealand are co-hosting the event and it promises to be a spectacle. We're talking 32 nations, 64 matches, nine host cities across Australia and Aotearoa New Zealand, and shared host nations for the first time in FIFA Women's World Cup history.
Over the last decade, the spotlight has been shining on the sport, and this tournament is your opportunity to catch some of the best players in the world live. The action doesn't stop at the matches themselves, with each city playing host to an adjoining FIFA Fan Festival™ complete with live tunes, local culture, food, games, entertainment and more.
THE DETAILS
What: FIFA Women's World Cup 2023™
Where: Stadium Australia and Sydney Football Stadium
When: 20 July-20 August, 2023
Sydney Marathon
Always the spectator, never the sportsperson? This event is about to change all that. The Sydney Marathon is a world-renowned event taking place along one of the most scenic running routes globally. All participants are welcome to walk, roll, jog, and run across the iconic Sydney Harbour Bridge in one of four great races, including the Sydney Marathon—now an Abbott World Marathon Majors candidate race.
Not up for a full 42km+ marathon just yet? Sign up for the half marathon, the 10km, or the cruisy family run coming in at just 3.5km. It's worth it for the views alone and is also a great opportunity to raise funds for your chosen charity.
THE DETAILS
What: Sydney Marathon
Where: South Milsons Point
When: 17 September, 2023
Repco Bathurst 1000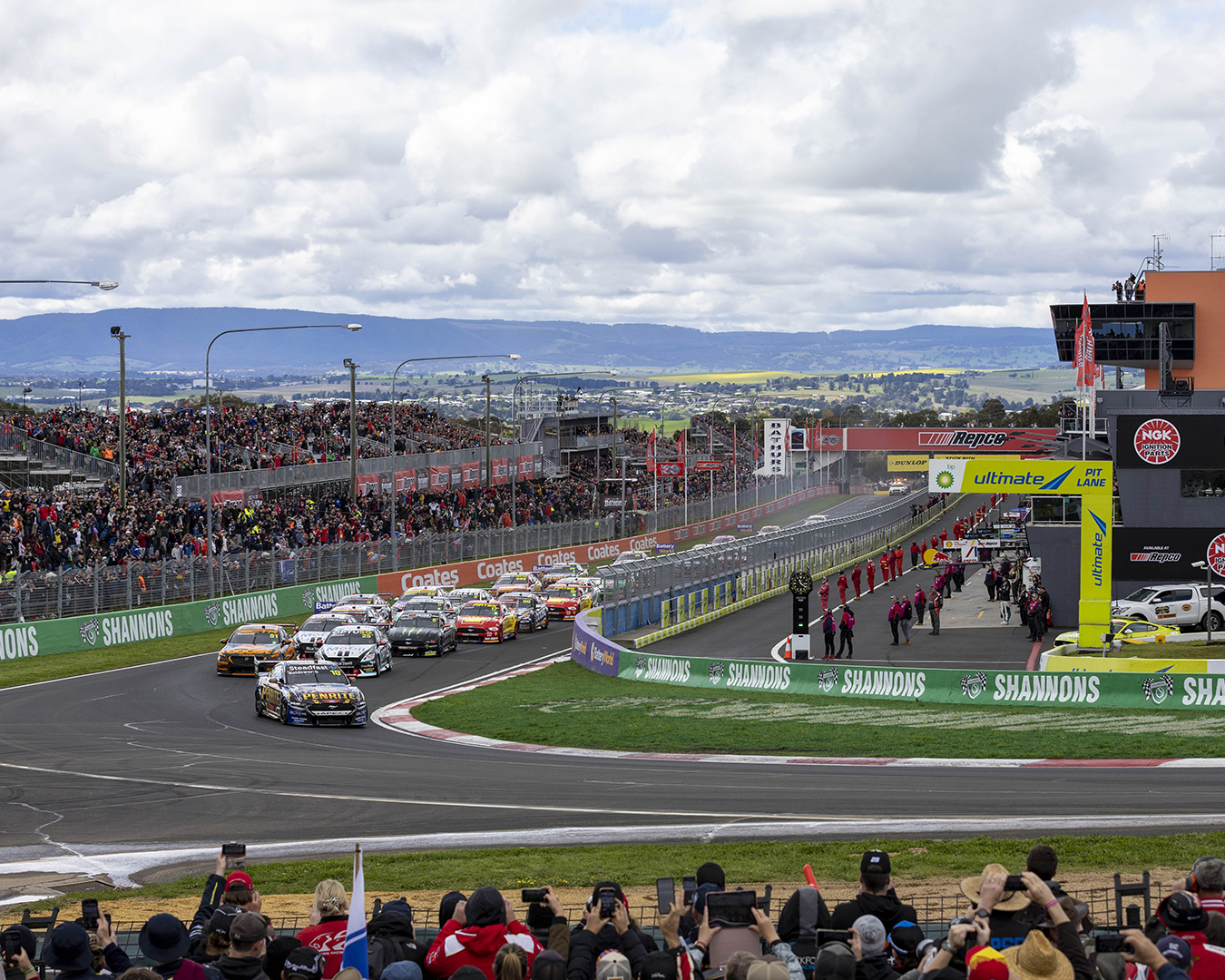 If you've yet to experience the Bathurst 1000 firsthand, this is your year to take in all of its glory. Buckle in and prepare to have all your needs for speed met as celebrations for the 60th anniversary of this iconic race amp up. Witness great rivalries play out in front of you and history made as Camaro takes on Mustang at the Mountain for the first time ever.
Alongside the on-track action, there will be plenty to do, see, and explore in this regional gem. From live music to historic displays, family-friendly entertainment, on-site camping, and mouth-watering eats—there is no better way to fill a weekend.
THE DETAILS
What: Bathurst 1000
Where: Mount Panorama, Bathurst
When: 5–8 October, 2023
Street League Skateboarding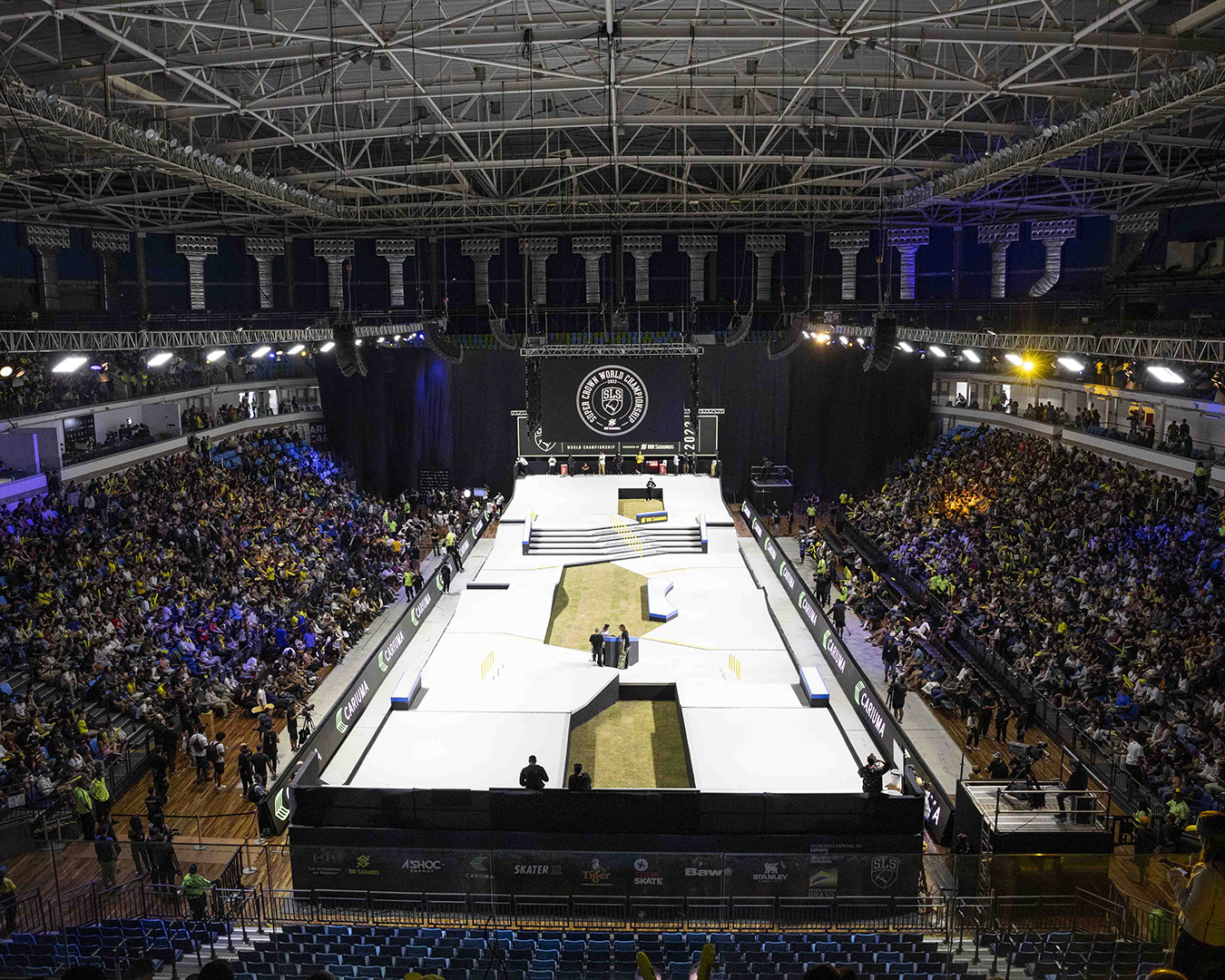 This year will mark a historic move forward for the Australian skating community. We're finally set to host Street League Skateboarding (SLS). After 12 years of competitions, Sydney has been selected to create a custom, SLS-certified plaza and will welcome the world's best skaters—from homegrown icons to Tokyo Olympians—to show off their skills. Among the elite skaters is Australia's own Shane O'Neill (Melbourne, VIC), an established SLS Pro and 2016 Super Crown world champion.
As this is a flagship event for us Aussies, there's much mystery surrounding the comp. What we do know is that the best in the sport will be competing for the highest honour, and we're expecting plenty of skate-adjacent art, culture and music to pop up alongside the event. We recommend securing your chance at tickets by joining the waiting list.
THE DETAILS
What: Street League Skateboarding
Where: Ken Rosewall Arena, Sydney
When: 6-7 October, 2023
For all the details and more great sporting events taking place in New South Wales this year, head over here.
Editor's note: This article is sponsored by Destination New South Wales and proudly endorsed by Urban List. Thank you for supporting the sponsors who make Urban List possible. Click here for more information on our editorial policy.
Image credit: Destination New South Wales