Amid the hustle and bustle of the northern suburbs lies a sweet newcomer bringing stellar coffee to our grateful northern Gold Coast friends. Nestled in Highland Park, Hudson & Rosie's Table is a bright, breezy breath of fresh air and is mixing things up with their top-notch brews and luscious menu.
Step into this gorgeous, light-filled oasis and lust over their on-trend colour palette, peach-hued walls and artful splashes of pink. Pops of greenery cascade from above, funky artwork adorns the walls and rattan chairs cluster inside and flow out in the breezy outdoor deck area. Taking centre stage, the pink coffee machine happily hums away, tempting you with the tantalising scent of fresh coffee. Sneak a peek into the open kitchen, where you have the prime vantage point to see what delights the talented chefs are masterfully whipping up.
Once you've filled your 'gram with photos of the charming space, prepare to fill your fork with the sumptuous breakfasts Hudson & Rosie's dishes up. This sweet cafe takes their breakfasts very seriously—although it's very much a prime spot to grab your morning cuppa and buttery croissant to ease your commute, the carefully curated menu is no afterthought.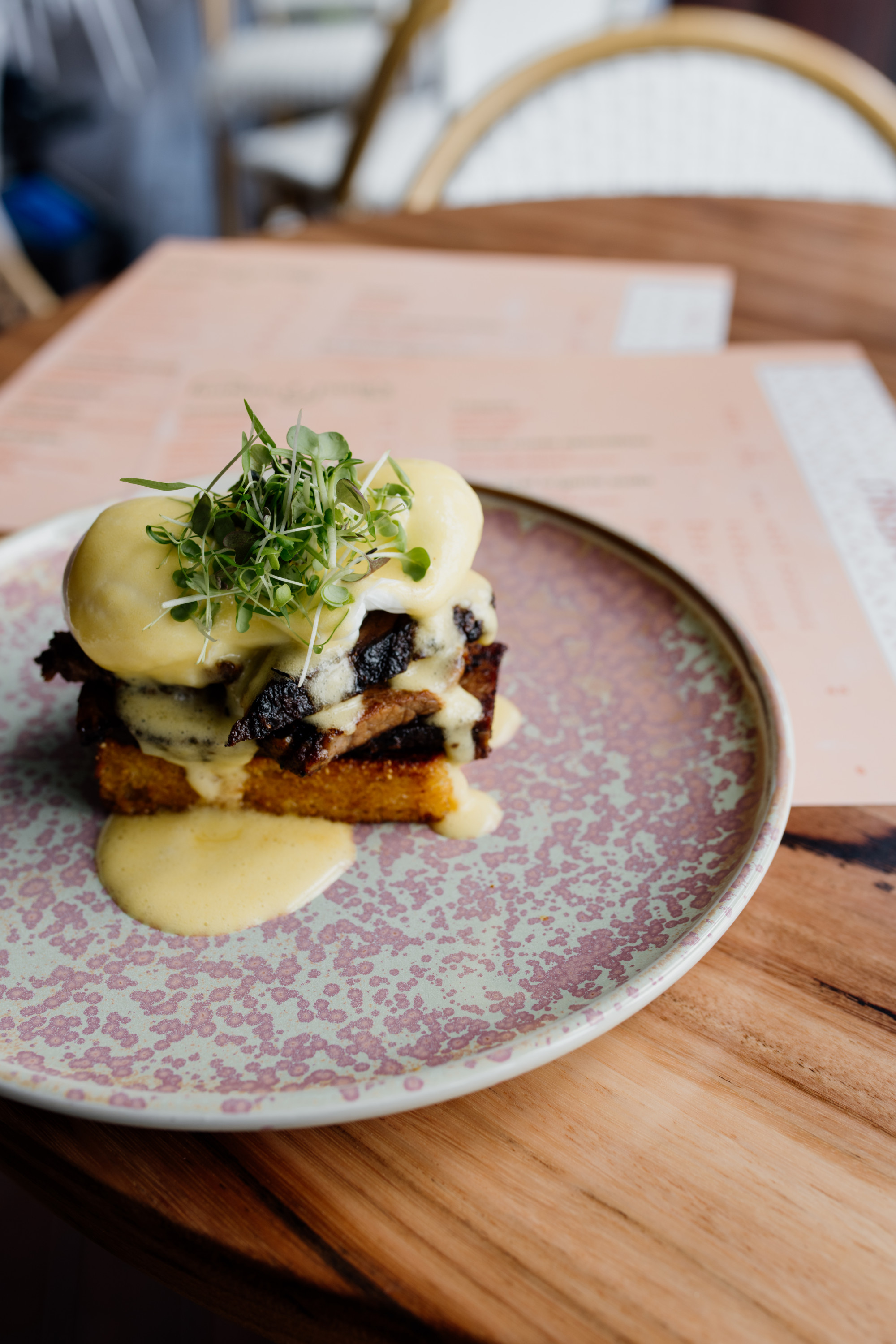 Putting an inventive twist on brekky and lunch favourites, the standout menu is set to have you drooling. Think delectable dishes like Moroccan spiced carrot and spring onion fritters with charred eggplant hummus, house-made cornbread benny or spiced tofu scramble with crispy potato hash and mushroom medley. Our personal favourite is the cornflakes and milk. Curious? This punny (get it?) breakfast is actually cornflake panna cotta with white chocolate and cornflake milk crumble, granola, cornflake croutons and strawberry drops. Yeah, the peeps at Hudson & Rosie's have a pretty good sense of humour.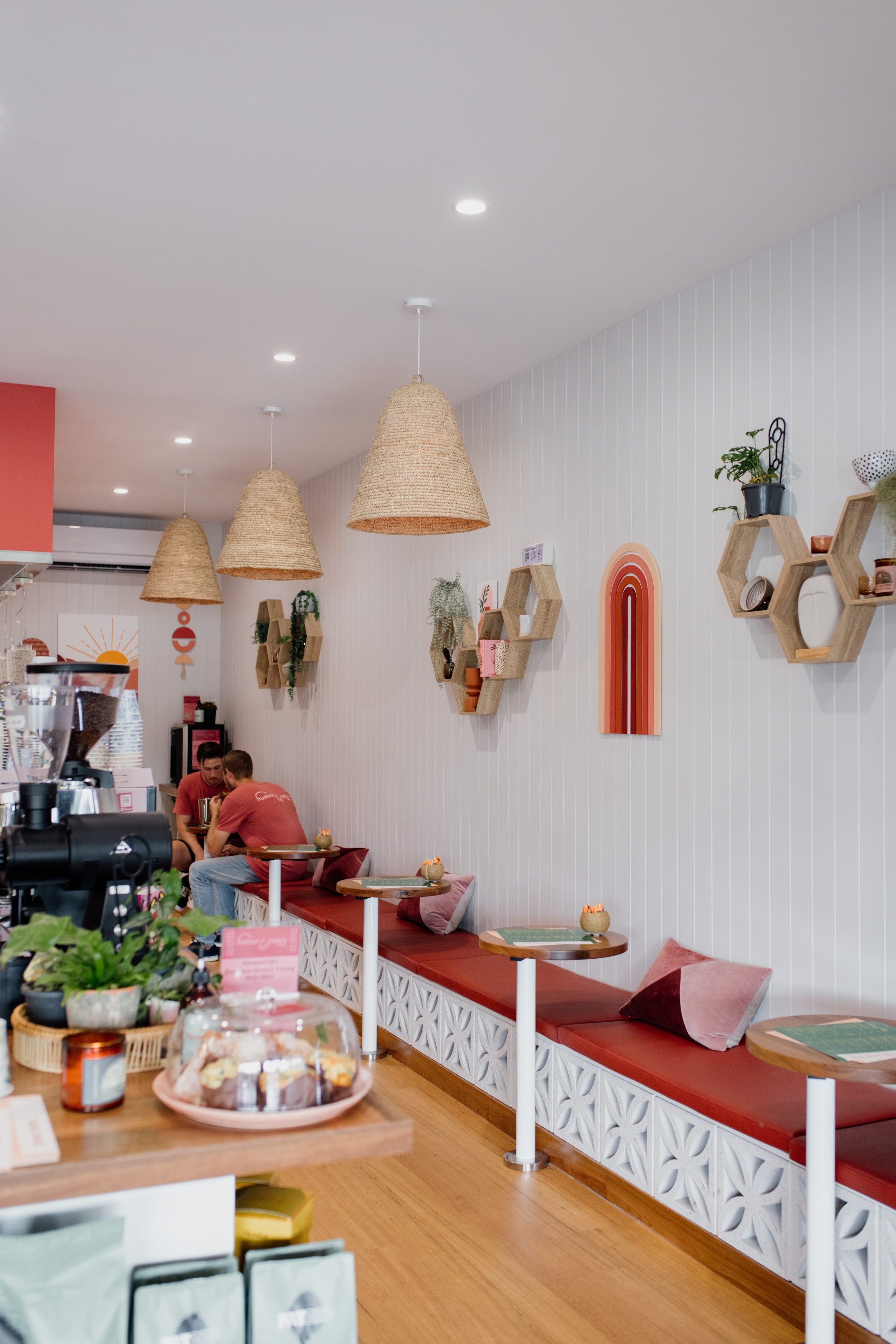 The cosy cafe vibes make it all too easy to while away the morning and let your breakfast plans become lunch plans—not that we're complaining. Dig into the ricotta and sweet potato gnocchi, slurp down the spicy dan dan noodles with tofu and walnut mince or munch on the finger-lickingly juicy combo of slow-cooked brisket burger with whiskey ketchup and slaw.
Hudson & Rosie's also sling up a deliciously smooth yet strong cup of Gabriel Coffee's caffeine goodness. The dark roast is sure to have you buzzing and packs a serious punch. If caffeine isn't your thing, the cold-pressed juices and delightfully refreshing sodas are handmade on-site and are not to be scoffed at.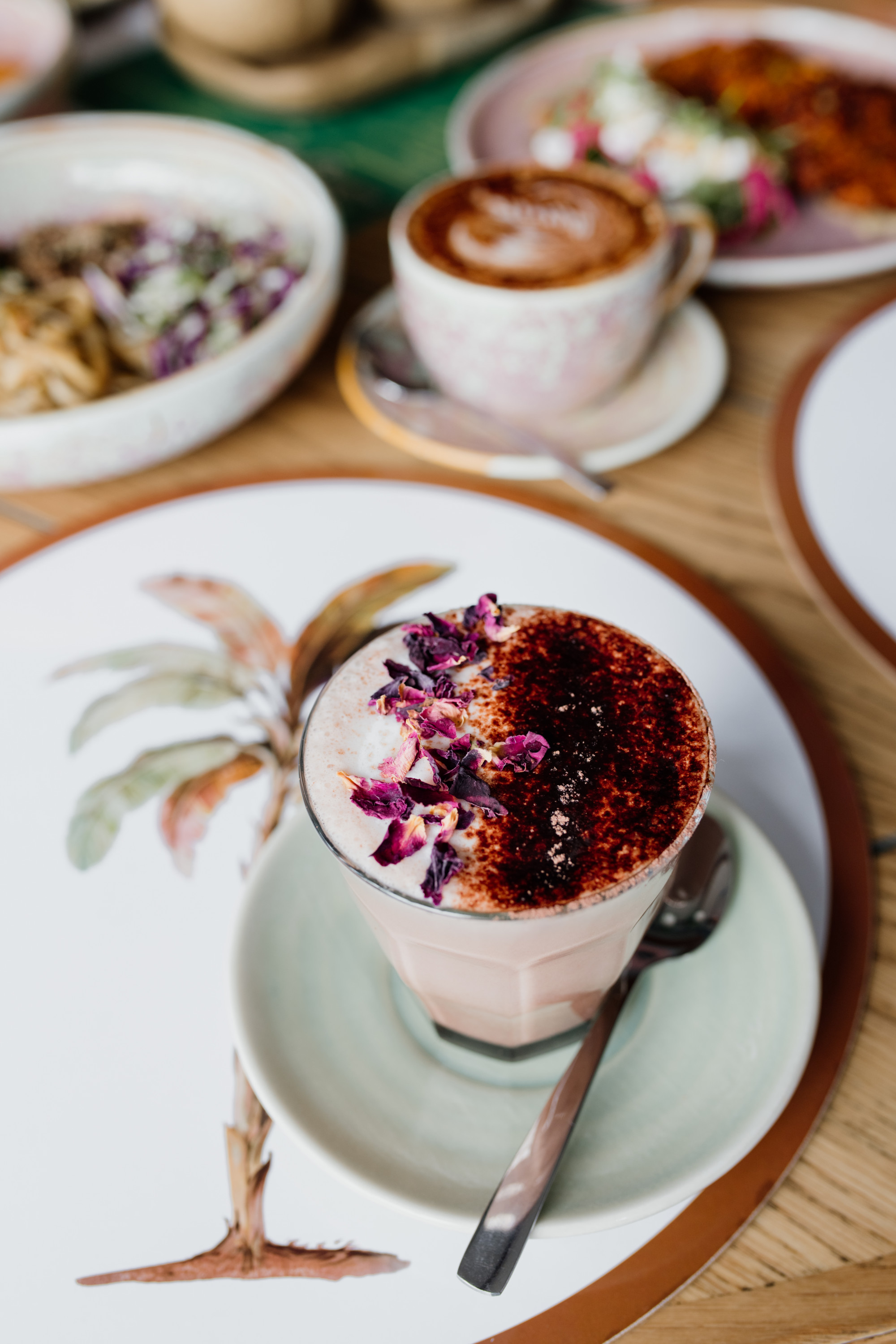 Next time you're on the north side of town—or even when you're not 'cause it's worth the drive—do yourself a favour and spend a morning lingering in this dreamy coffee joint. Hudson & Rosie's Table is pumping out coffee and good feeds from 6am daily so make sure you head to the sweetest new spot on the block.
THE DETAILS
What: Hudson & Rosie's Table
Where: Shop 16, 106 Alexander Drive, Highland Park
When: Open Monday to Friday 6am-2pm, Saturday & Sunday 7am-2pm
For more information, click here.

Looking for a different way to quench your thirst? Black Hops have opened up an epic new brewery and they're pouring drool-worthy barrel-aged beers you need to sample, pronto.
Image credit: Brooke Darling Photography