Slip off your shoes, exhale and let any stress melt away when you step foot into the stunning new health sanctuary sprinkling its calming magic. Nestled in lush seaside escape Casuarina, Kalm Springs is an indulgent seaside health spa that is all about healing, rejuvenation and wellness from within.
The moment you step into the luscious space, you'll be transported to the luxe land of California, with a generous sprinkle of zen, Bali-esque vibes. Kalm Springs has nailed the minimalist feng shui look—think natural textures and flowing lines, rattan furniture, pops of lush greenery, softly arched nooks and a light-filled interior that invites you to take it slow and switch off.
The team here is all about restoring balance to your body, and they have a variety of blissful treatments to rejuvenate you. Their three main wellness treatments include float therapy, infrared saunas and LED therapy—while you can choose how many treatments you want, we recommend you clear your schedule for this place and take the time to splash out on a day of pampering. Trust us, it's worth it.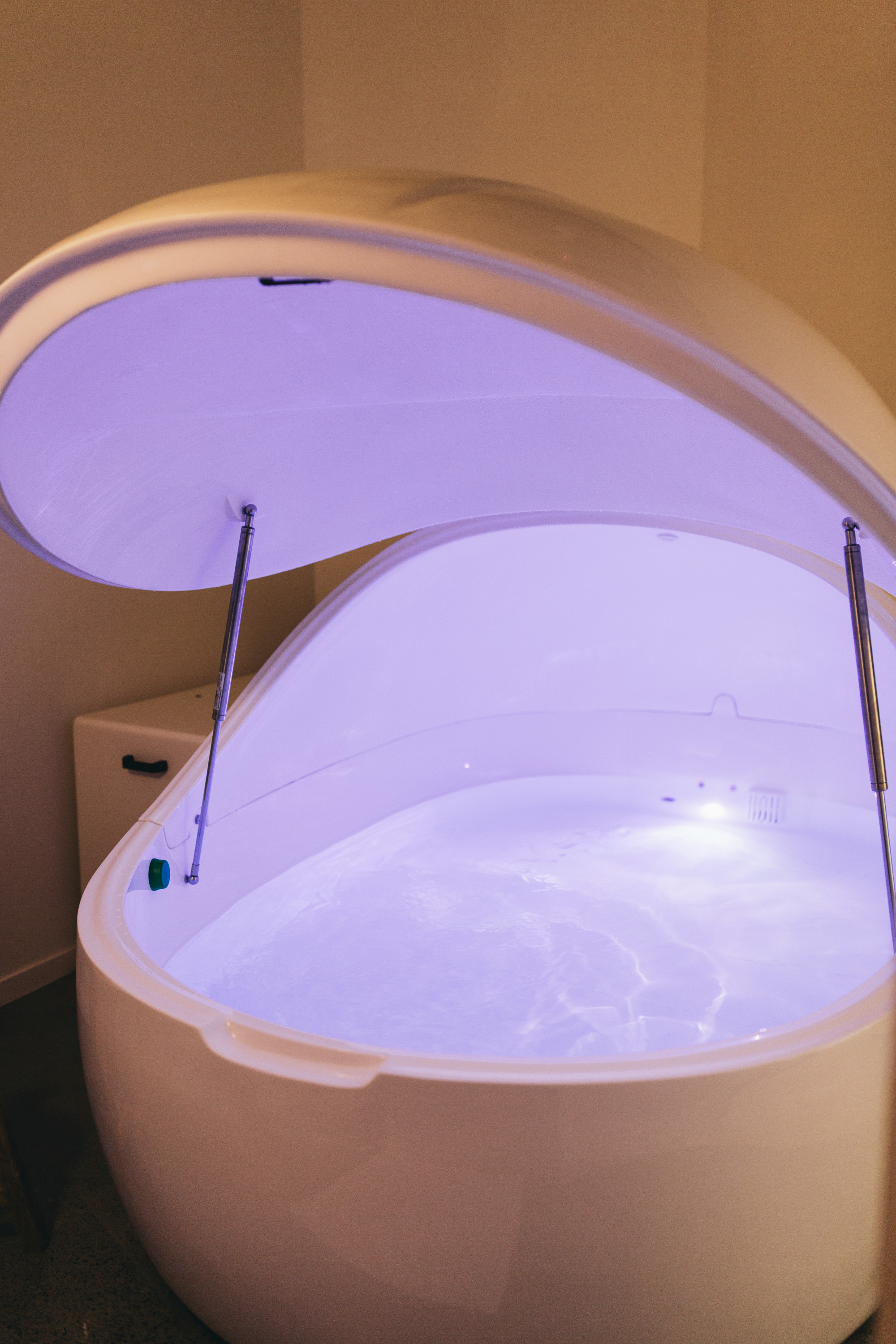 Float on air (or water, in this case) during the sensory deprivation float therapy, which eliminates your sensory overload and allows your mind to drift into mental stillness and relaxation. Floatation is essentially lying in a pod that is saturated with Epsom salts and due to the concentration of salt, your body simply floats, leaving you weightless and stressless. This is what we call a true escape from the daily grind. You'll emerge feeling lighter, brighter and sharper—an elevated synergy of Kalm that lasts for days.
Now, it's time to drift to the sauna room. Heal your body from within in the spacious infrared sauna, which relieves tension, promotes cell rejuvenation and boosts your immune system by penetrating deep into your tissues to improve overall health and wellbeing. Get your glow on with some LED light therapy, which indulges your skin to a new light, reduces inflammation and supports skin repair. Your skin will thank us later.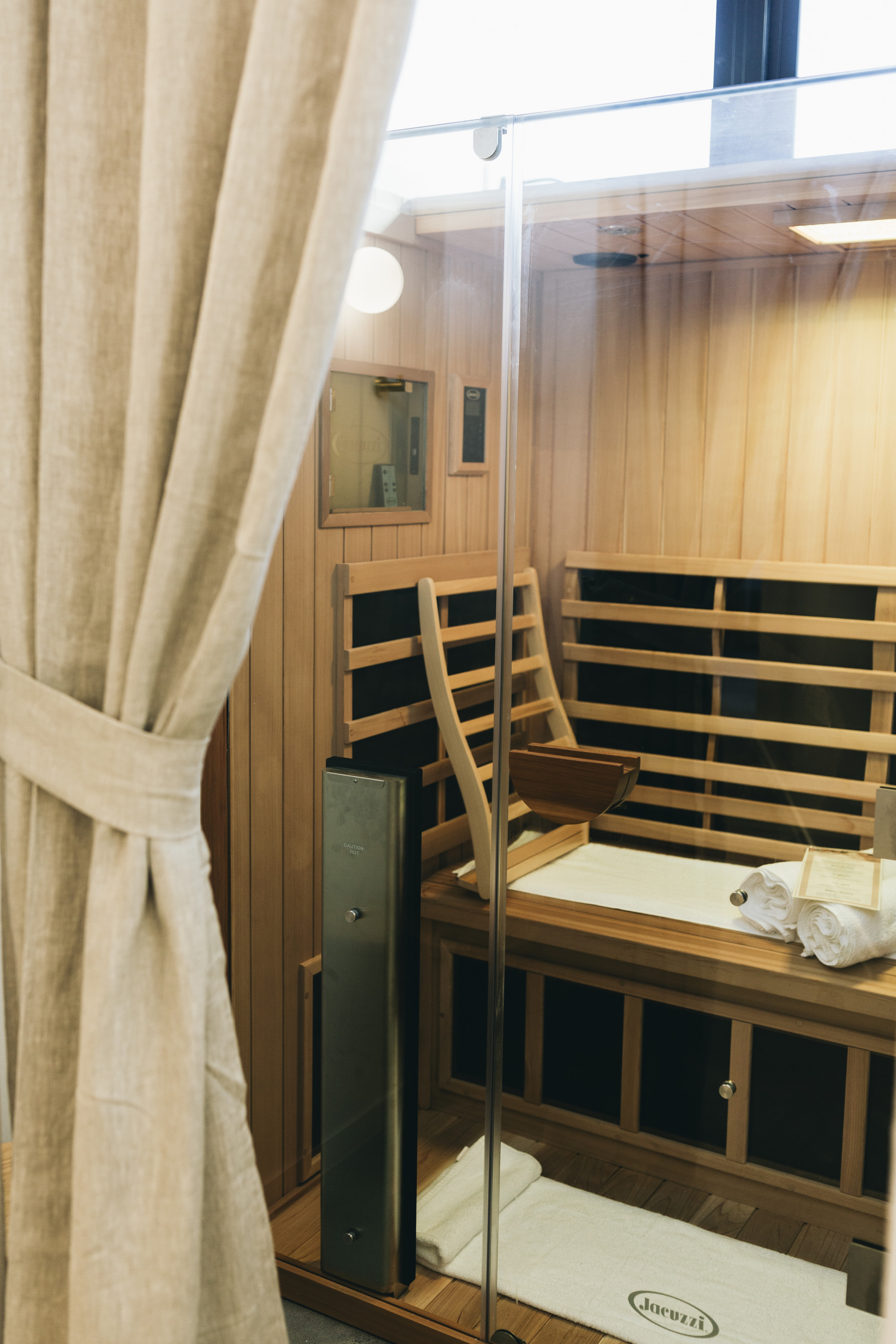 Struggling to decide between all these gorgeous wellness experiences? Don't worry, us too. Kalm Springs offers a range of uber-luxe packages, which combine two of the treatments and allows you to reset, heal from within and reignite your wellness. Yes, yes and yes.
It's more important than ever to recognise the importance of recharging, focusing on wellness and rejuvenating yourself from the inside out. You're in luck 'cause we reckon there's no better place to unwind than at the luxurious Kalm Springs. Grab your girlfriends, your partner or just treat yo'self to some 'me time' at this ultimate relaxation oasis.
THE DETAILS
What: Kalm Springs
When: Open Monday to Wednesday; from 9am to 4pm
Thursday & Friday; from 9am to 7pm
Saturday; from 9am to 4pm
Where: The Commons, Shop 7, 480 Casuarina Way, NSW
For more information, click here.
Looking to do some self-care from home? Level up your wellness game with our favourite health and beauty products to boost your everyday routine.
Image credit: Kristy Mason Photography