In case you haven't noticed, Mermaid Beach is blowing up with funky new coffee shops. And it's thanks to places like Morena Espresso with their top-notch coffee, rustic food and funky artisan fit-out, which are attracting locals and bringing groovy vibes to the area.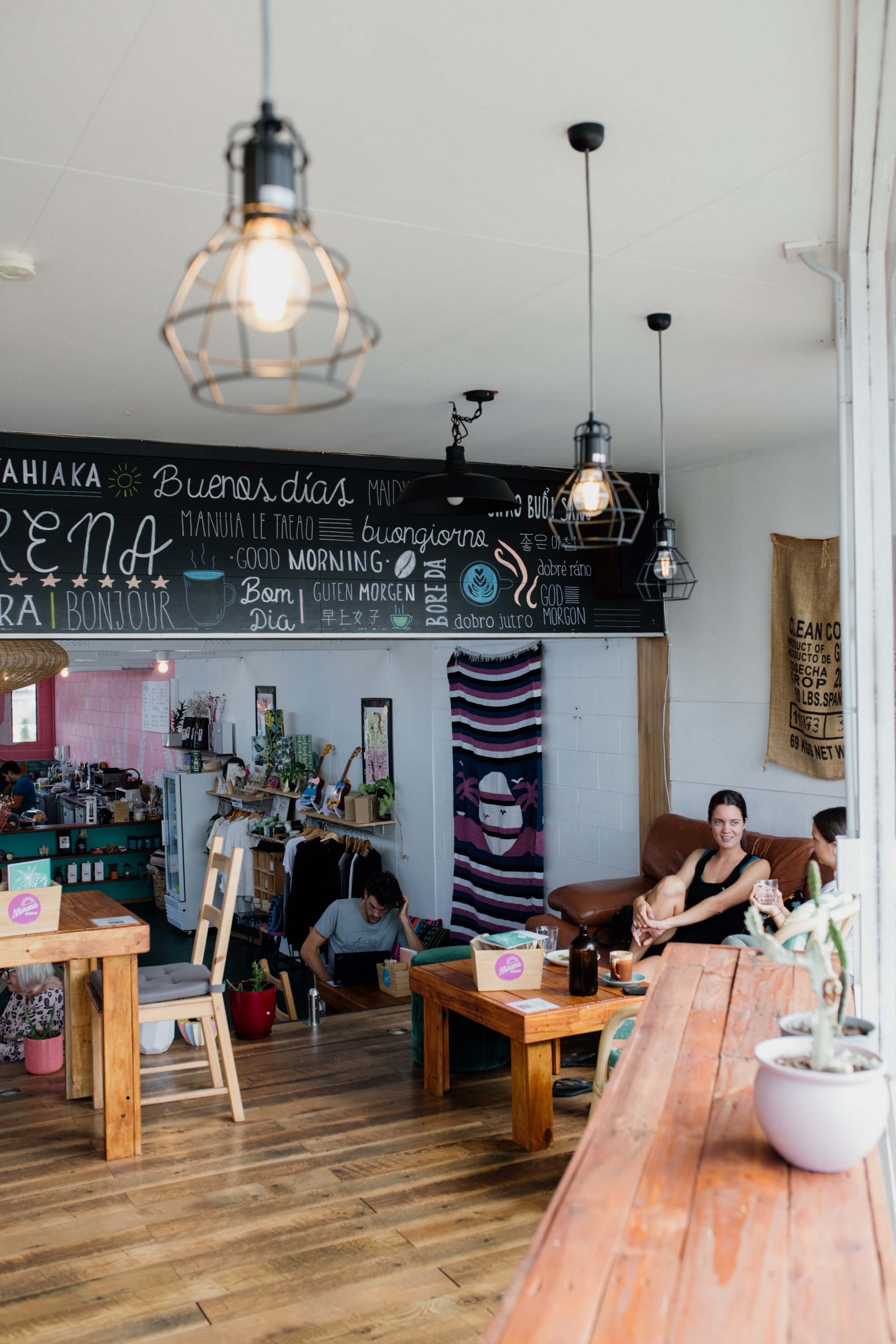 Morena Espresso is so much more than just a coffee shop—it's a thriving creative hub showcasing unique artworks from local artisans. Unless you've been living under a rock, you would have heard about the Latin-Kiwi inspired cafe making waves in the Mermaid community, but if you haven't heard about it, you've surely seen it. Along the Gold Coast Highway, a colourful mural adorns the front of the cafe, inviting, nay, compelling you to venture inside, sip on a coffee and explore the bustling creative space.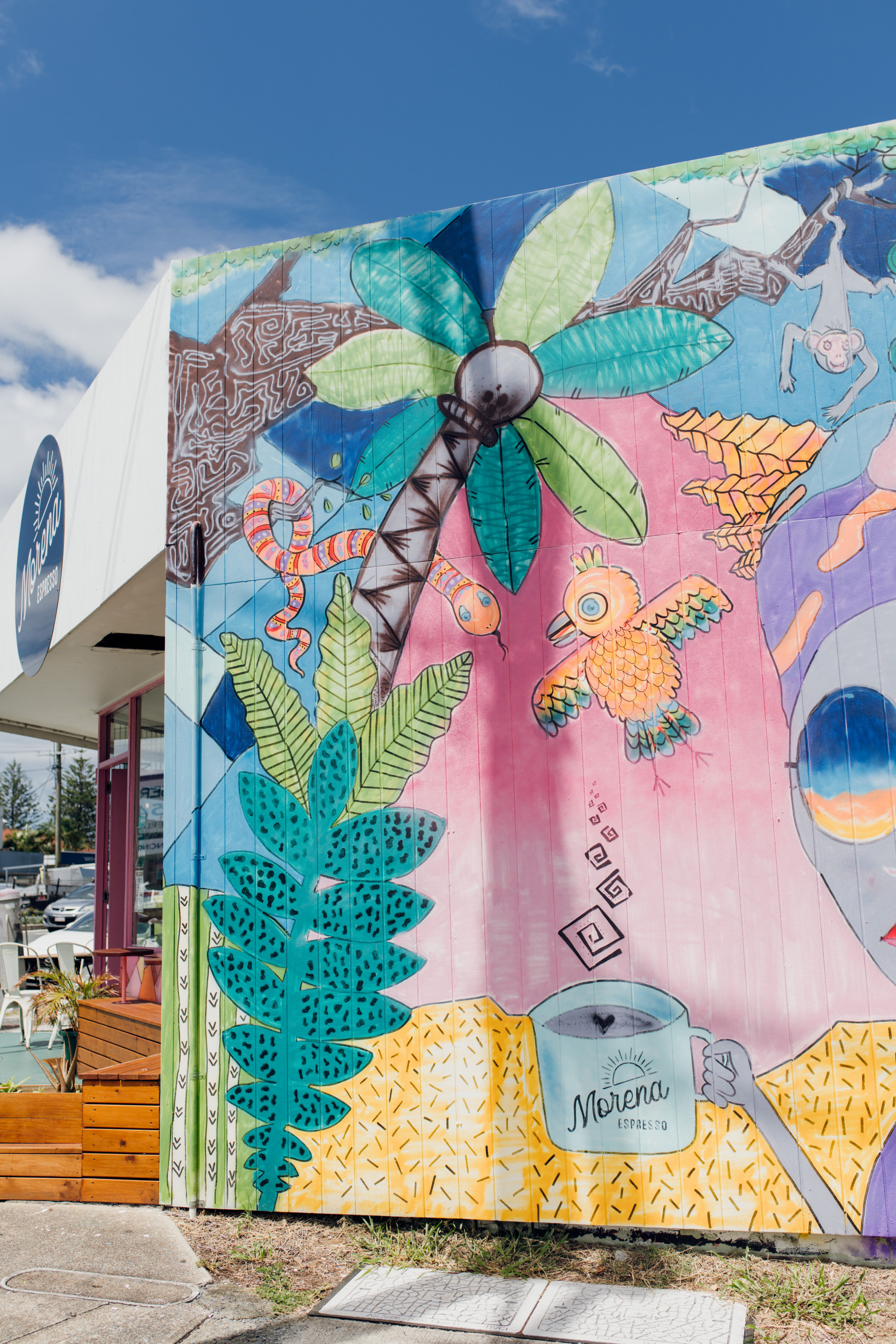 Morena recently launched their own signature brand of coffee—it's a blend of beans from Brazil, Colombia, Honduras and Nicaragua and makes for a delightfully rich and smooth dark brew. It's not just a well-brewed cup, but it's a refined, unique blend with salted caramel and chocolate tones, which celebrates the diverse backgrounds of the owners, who hail from all corners of the globe. We're stoked about it. If you're after a not-your-average cup of joe, the filter coffee is delicious and comes served in an adorable filter jug. Best of all, their speciality blend is 100% ethically sourced and supports the work of farmers in South America.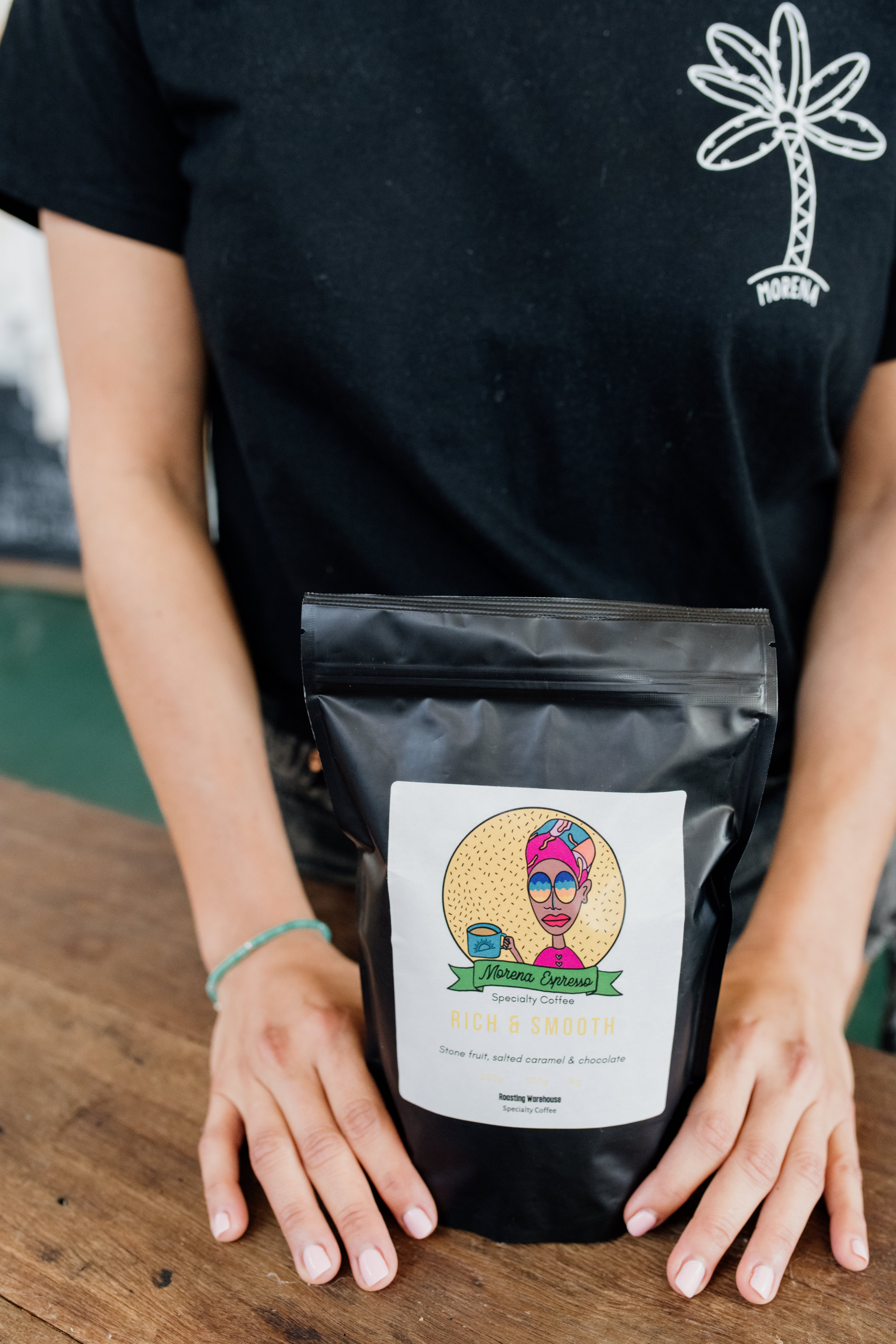 The rustic menu is simple and showcases seasonal ingredients sourced from local producers. South-American and New Zealand flavours feature strongly on this sumptuous menu. Continents and flavours combining on a plate makes for a truly delectable experience.
For something light, dig into the refreshing acai bowls or nibble on their famous vegan banana bread with coconut yoghurt. Morena signatures include the La Morena, with avocado, feta, Peruvian paprika, tomatoes and other goodies on fresh Turkish bread and the Super Tostada, which is basically an epic loaded toastie with a Latino twist. We can't go past the Falafel Sourdough, which is a finger-lickingly good combo of grilled falafel, hummus, tzatziki, feta and avocado served on sourdough.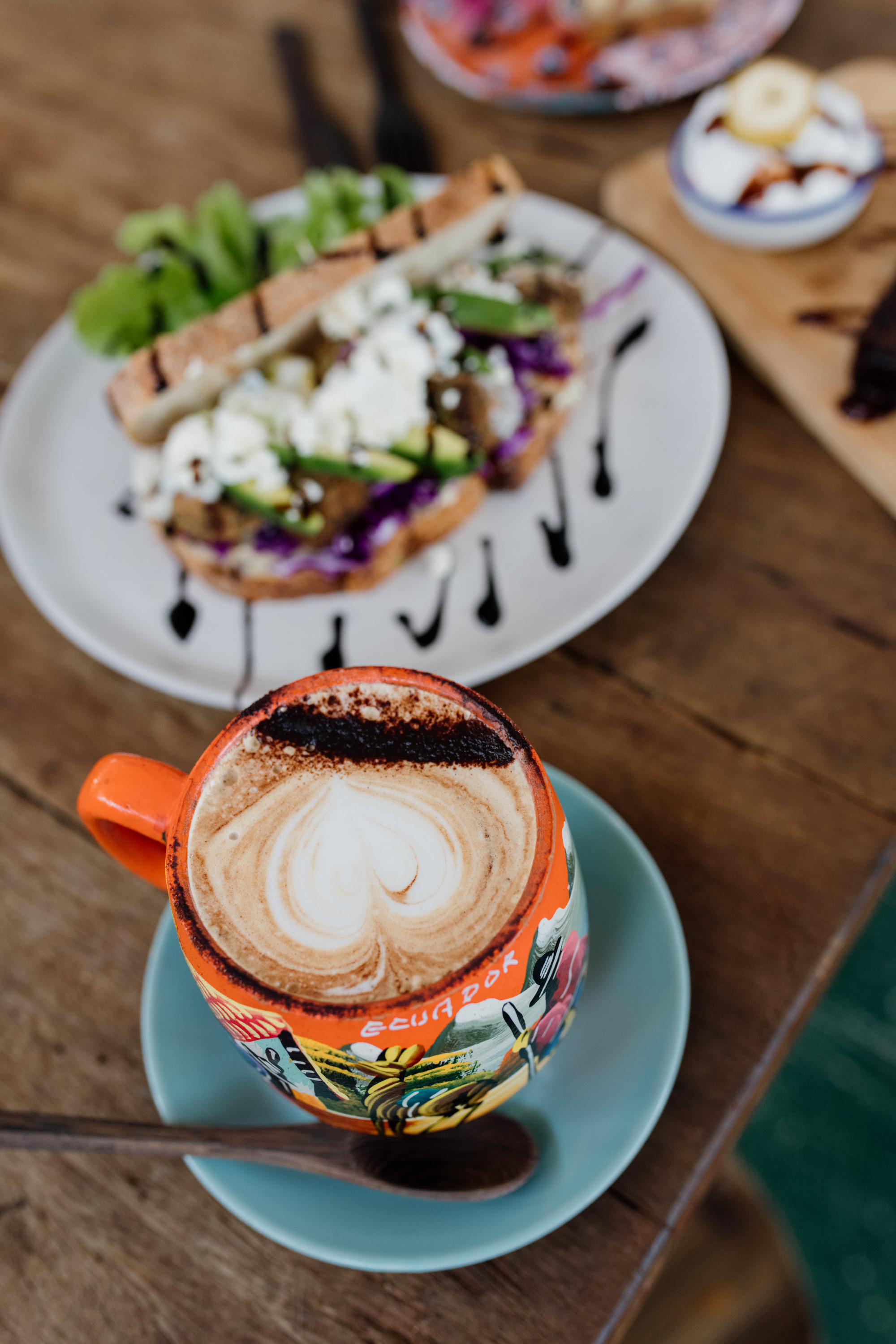 Once you've settled into your food coma, explore the artisan warehouse, adorned with up-cycled and handmade furniture, groovy art, eclectic chandeliers and brightly-coloured murals. Cactuses cluster along a pink wall, while plant murals and bamboo accents accentuate the funky vibe. Browse and prepare to be inspired by the plethora of awesome local and independent brands, such as Shuturp T-shirts, Kippy skateboards, genuine Mexican blankets. For a totally different shopping experience, we recommend hitting this spot up on payday (prepare to leave with an empty wallet and a full stomach).
THE DETAILS
What: Morena Espresso
Where: 2550 Gold Coast Highway, Mermaid Beach
When: Open Monday to Friday, 6am to 2pm
Open Saturday, 7am to 1pm
For more information, click here.
On the hunt for more seaside breakfast spots to hit up? Level up your breakfast game at Barefoot Barista's new Currumbin venue and get your hands on one of the best breakfast feeds around.
Image credit: Brooke Darling Photography