The GC just scored its first sustainable, boutique luxury motel and she's a stunner.
The Mysa Motel (pronounced Mee-sa), has just opened its doors in Palm Beach and it's a retro decor lover's dream. The old Palm Trees Motel has been refurbished by husband-and-wife-duo Eliza and Jason Raine into a seven-room paradise that'll make you forget you're on a staycation.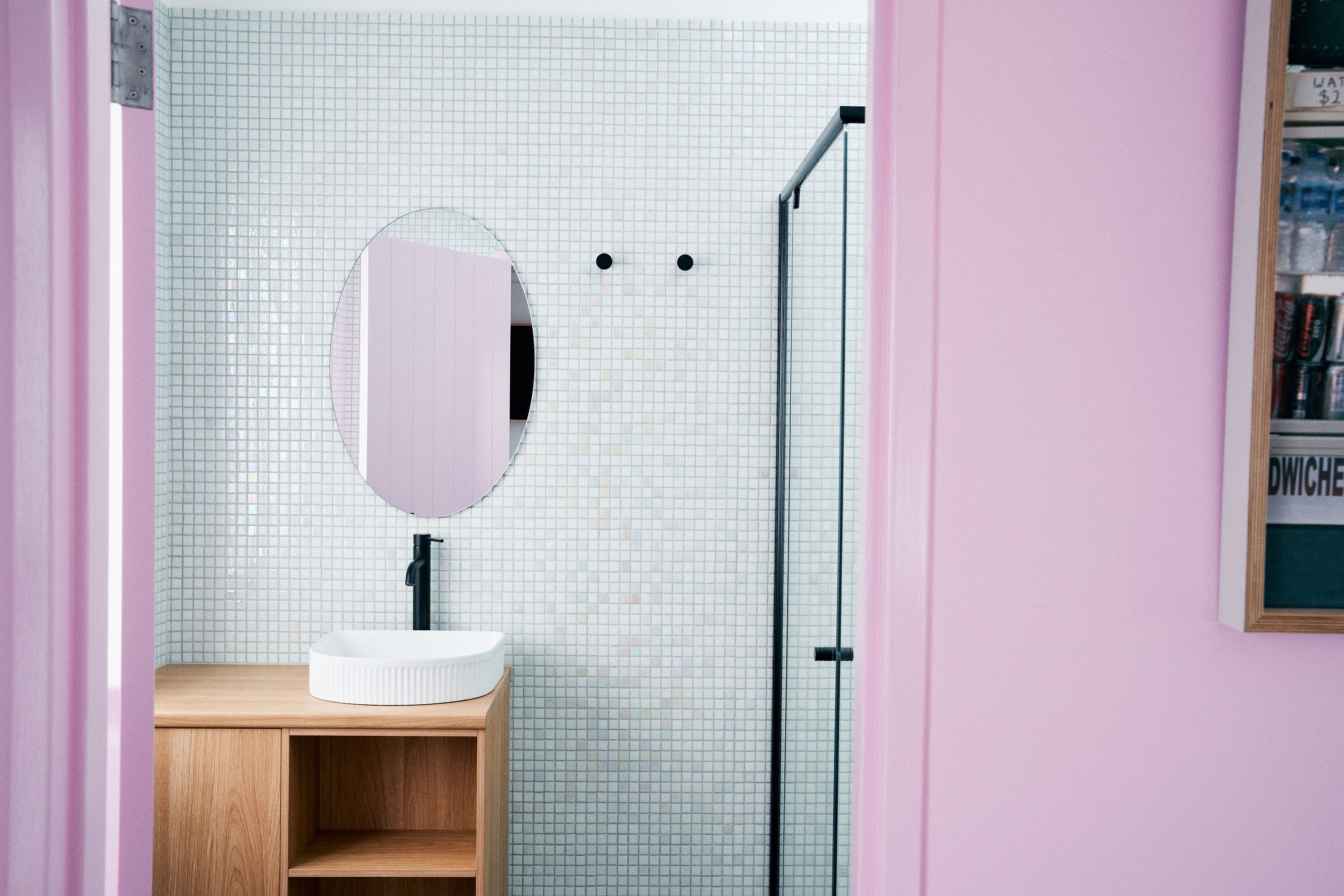 "It's been two years since we bought the old Palm Trees Motel and we've worked tirelessly to create a space that not only encapsulates a modern twist on retro Gold Coast; but one that incorporates a local flavour and supports local businesses," Jason Raine says.
There's definitely a lot of local flavour and flair at the Mysa—the rooms are decked out with stunning prints of Gold Coast attractions and destinations shot by internationally acclaimed photographer, Trent Mitchell.
Besides the gorgeous prints, Eliza and Jason have sourced vintage design pieces like breeze blocks, glass mosaic for the bathrooms, and pool lounge recliners from local building sites and had them restored.
"Upcycling really was at the fore of what we wanted to do here at Mysa, and how we wanted to reinvent an icon with as minimal impact as possible," Jason says.
Let's talk about the pool for a moment—one of the motel's most exceptional features is its kidney-shaped magnesium mineral pool. Its minimal, vintage design is the perfect complementary feature to the Mysa's glowing neon sign and its gorgeous salmon-pink recliners. We're already more relaxed just looking at it.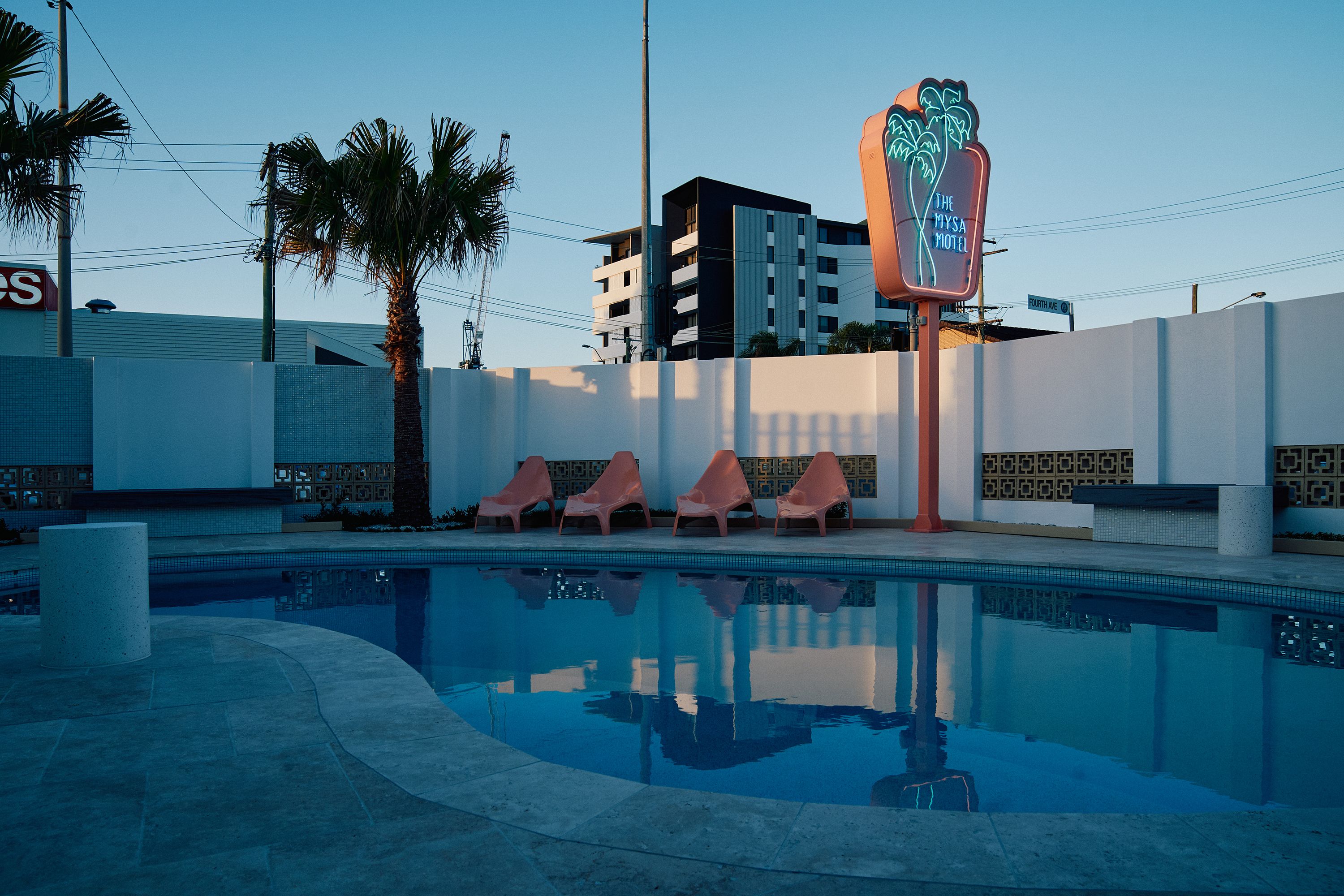 On top of all its recycled materials, Mysa Motel relies on rainwater tanks for toilets and gardens and solar panels for energy, and all rooms offer filtered water so guests can fill reusable water bottles, keeping the property as environmentally friendly as possible. How bloody good is that?
Mysa Motel is open and ready to make your vintage holiday dreams come true, so go check them out ASAP.
The Details
What: Mysa Motel
Where: 1100 Gold Coast Hwy, Palm Beach
For more information, click here.
Looking for more retro vibes? Here are 9 hotels you need to visit across Australia.
Image credit: Supplied