If you've been reading us for a while, then you know we're big fans of the dreamy Tweed Coast—honestly, how could you not be? Just a hop and a skip across the border, the Tweed Coast boasts both stunning and oftentimes unpopulated beaches, lush hinterland and many delicious cafes, restaurants and gorgeous retail shops.
Due to the ever-increasing population of coastal towns, new venues have sprung up left and right and we want to tell you all about them—from new and revamped cafes to burger bars, make sure you stop by some of these new Tweed spots next time you're in the area.
Here are 10 new spots you should check out next time you're in the Tweed.
Rita's Burgers
Cabarita
Our love for Caba knows no bounds, and as official Cabarita Ambassadors (just kidding, that's not a thing...but it should be) we're here to give you yet another reason to visit this wondrous beachy haven: mouthwatering burgers. Open late last year, Rita's Burgers has made waves across the Tweed Coast and has been ensnaring locals and tourists alike with her burgerlicious swan song. From the crispy CFC aka Caba Fried Chicken to the plant-based Vegan88 (seriously, do yourself a favour and order it even if you're not vego), Rita's Burgers pack a flavourful punch. The toppings are varied, simple but delicious: think housemade sauce, fresh tomatoes, streaky bacon, red onion...sure, they're basic, but the high quality of these individual ingredients is what makes these burgers shine.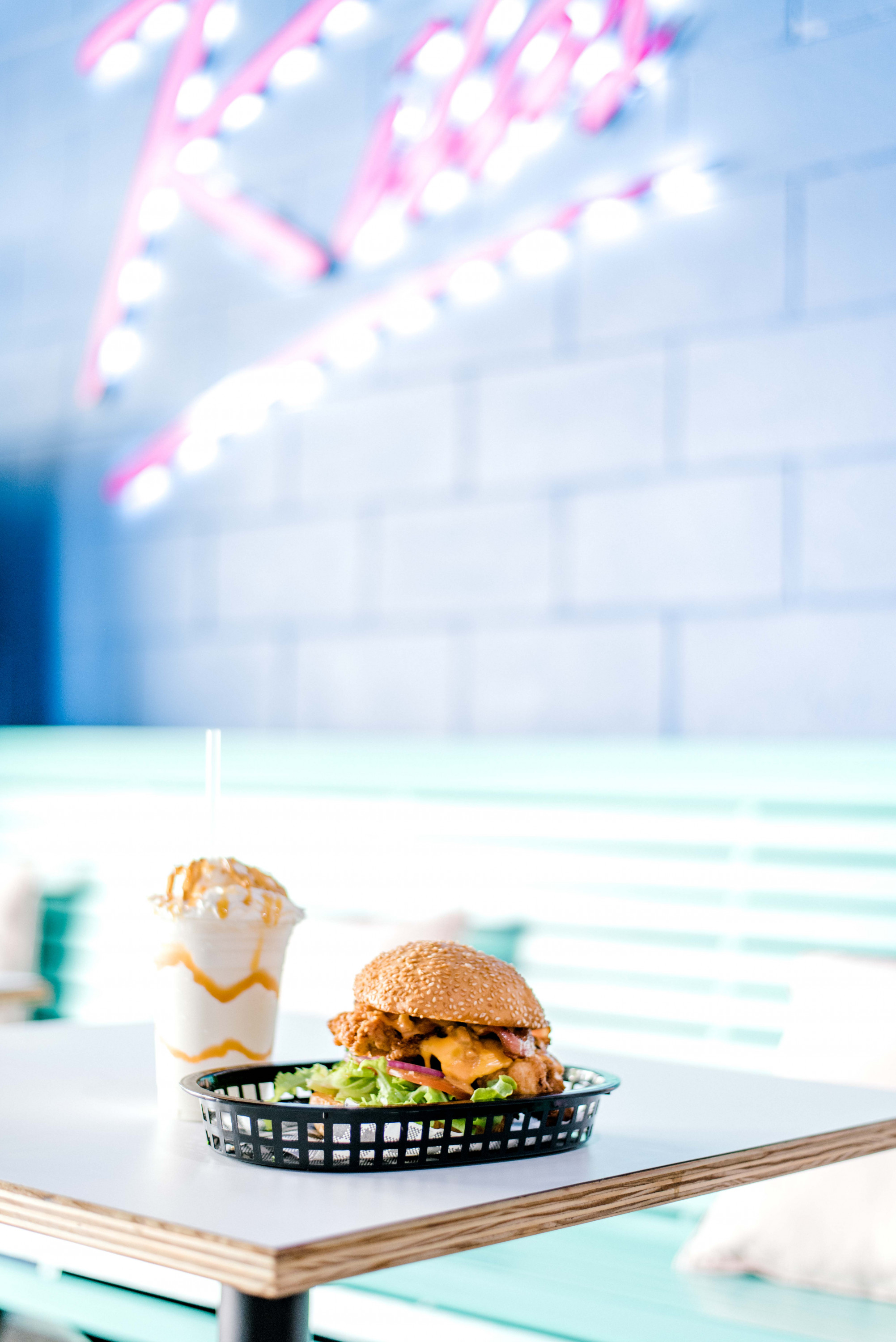 The Oyster Shed
Tweed Heads
Oyster lovers, if you haven't been to The Oyster Shed yet, then can you even call yourself an oyster lover? Tweed's newest riverside oyster bar is serving up their own farm fresh oysters and wild caught seafood from their Birds Bay Oyster Farm on the Terranora Lakes section of the Tweed River. Just one of the four oyster farms on the river, you can actually see it from The Oyster Shed. Long story short: it doesn't get any fresher than this. Pair these babies with delicious craft beer or wine and you've got yourself the oyster tasting party of your dreams.
RiffRaff Espresso
Cabarita
If you're going to get coffee in Cabarita, RiffRaff should be your first choice. After 8 long months of hiatus last year, the amazing crew gave their venue a little refresh and re-opened early November 2020 on their third birthday. We're going to try hard to not gush over this spot, but honestly it's kind of hard: serving some of the best coffee around (if not THE best), this legendary crew has been through thick and thin and has come out of the other side better and stronger (kinda like their coffee). Besides their killer coffee, their bacon and egg roll combo can't be beat and is a steal at $10. And if you have a sweet tooth, their cabinet is always stocked with mouthwatering goodies that'll pair perfectly with your brew. Take your haul to the Caba headland and you've got yourself an unforgettable morning.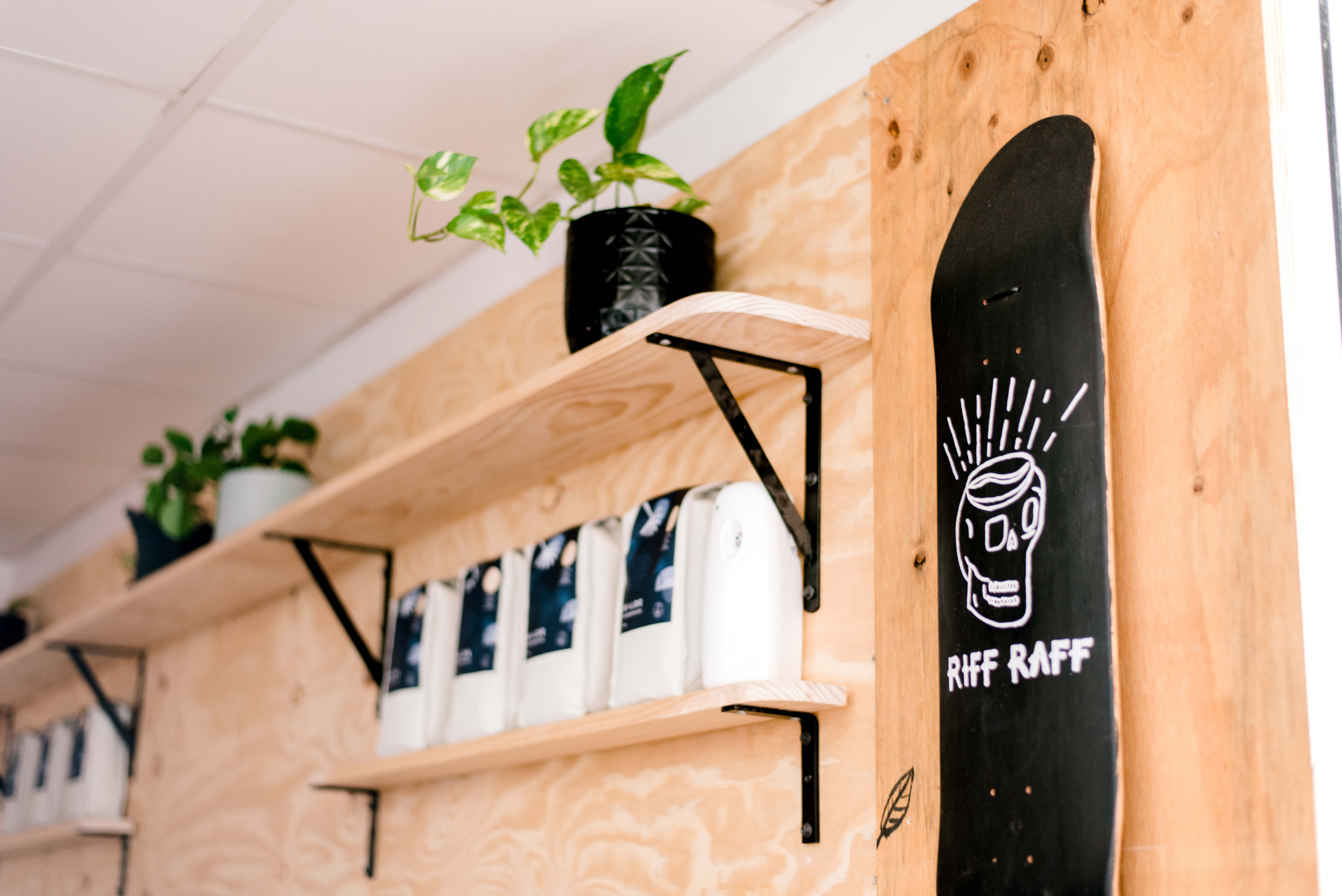 Kiosk At Casuarina
Casuarina
The crew at PLB Group (whose venues include Baked At Ancora, Lolita's, and Osteria Weddings to name a few) has been very busy pre and post-pandemic, changing up some of their original offerings to suit the demand of an ever-changing market. Kiosk At Casuarina is one of those new venues and it is adorable to boot. Located on Barclay Drive, next to Lolita's, this little slice of dreamy heaven slings all sorts of breakfast faves: from coffee to acai smoothie bowls, to fresh juices and even a full a la carte breakfast menu, you'll definitely want to pop by next time you're day tripping in the area.
The Burrow
Cabarita
Newbie The Burrow has filled a much-needed hole in the heart of Caba: a cute-as-hell bar that serves delicious wine, cocktails and delicious beers on tap? Yes, please. Best part? They even have a full food menu to choose from, so you might as well park your butt on those bar stools and never leave. Hot tip? Their curly fries are truly something else if you're just looking for something to nibble, but if you really want to go all out, their tacos, nachos and deliciousness-filled "pockets" are also an excellent option.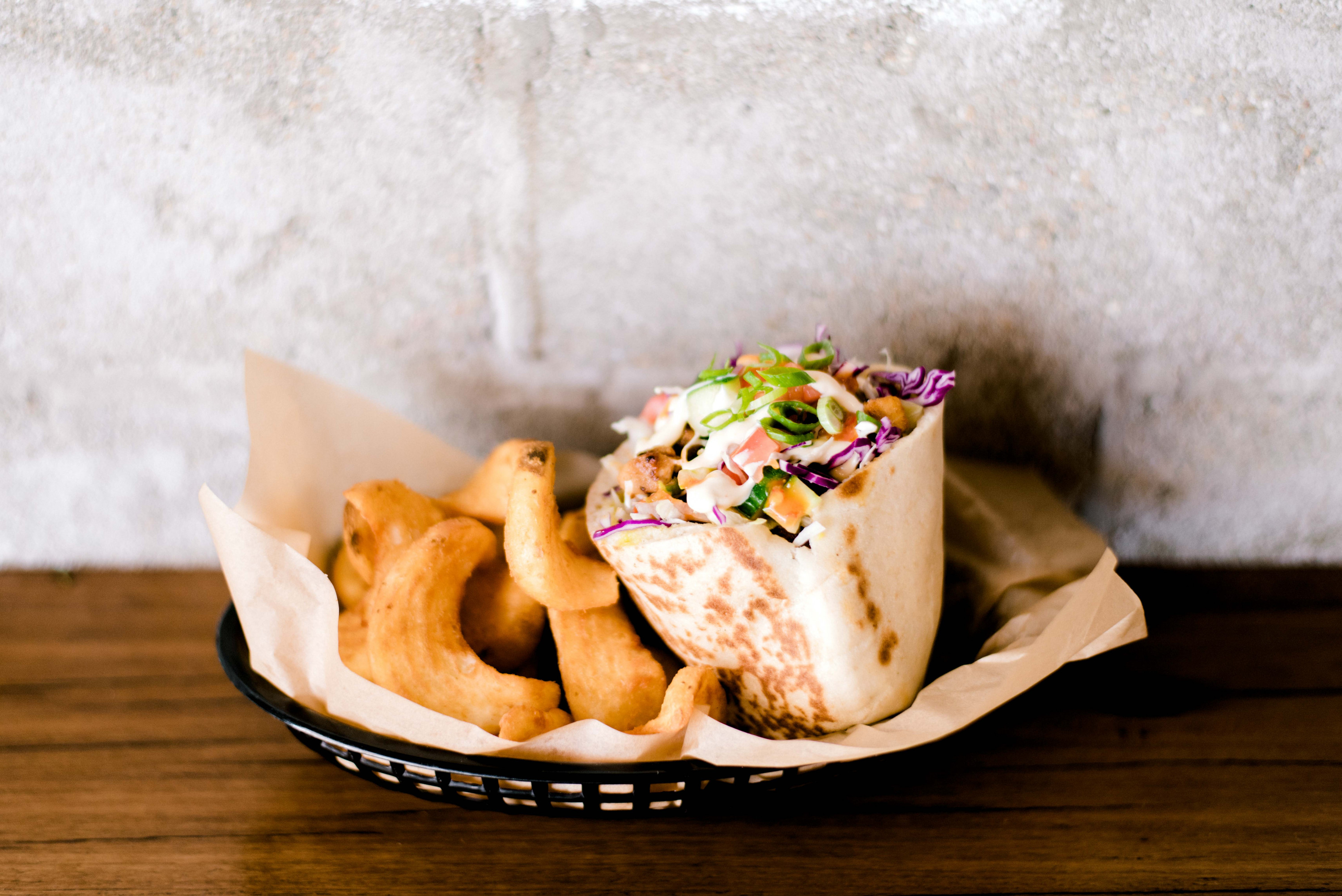 Black Drop Cafe
Pottsville
If you're making your way to Pottsville, a stop at Black Drop Cafe is an absolute must. Pottsville locals Emily Hayes and James Attard have seriously hit the nail on the head with this venue and their crowded tables are a testament to all their hard work. Black Drop's seasonal menu is ever-changing, relying on fresh produce sourced from the legends at The Farm. It's honestly a treat to sample any new dishes concocted by Chef Andy Mac—from housemade Potato and Parmesan Rosti with poached eggs, bacon and apple cider hollandaise, to seared tuna fillet with salsa picante, pickled fennel, finger lime, mint, baby capers, crispy potatoes and herb salad, believe us when we say that every dish at Black Drop is a work of art.
Stone Studio
Kingscliff
If you're into coffee, nibbles and ceramics, then Stone Studio will be a dream come true for you. Located on Marine Parade overlooking the water, this community pottery studio and coffee bar is an absolute must-visit if you're in the area. Owners Jennifer and Brad offer ceramic classes, courses and studio access for ceramic enthusiasts of any level in a truly beautiful space. If you're not into pottery, you can just drop in for a coffee—Stone serves Therefore Coffee, Mayde Tea and Prana Chai, as well as a variety of locally sourced baked goods, delivered daily.
Nectar Juice House
Cabarita
Not quite a newbie but still deserving a solid mention, Nectar is hands-down one of our favourite lunch places in the Tweed. Since opening last September, Nectar has become a staple in the area and we wouldn't have it any other way. All the sandwiches are made with the tastiest sourdough, with local, farm-fresh ingredients that make all the difference. If you're feeling veggie, we strongly recommend the Jim Morrison (veggie pattie, greens, toasted coconut, avocado, lime, sprouts, and green goddess dressing) or the Janet Jackson (pulled jackfruit, greens, cucumber, sprouts avo and mayo). And if you're not vego, then you might want to tuck into the Janis Joplin (smoked chicken, lettuce, celery cheese and roasted garlic aioli) or even make your own sandwich 'cause yep, that's an option, too.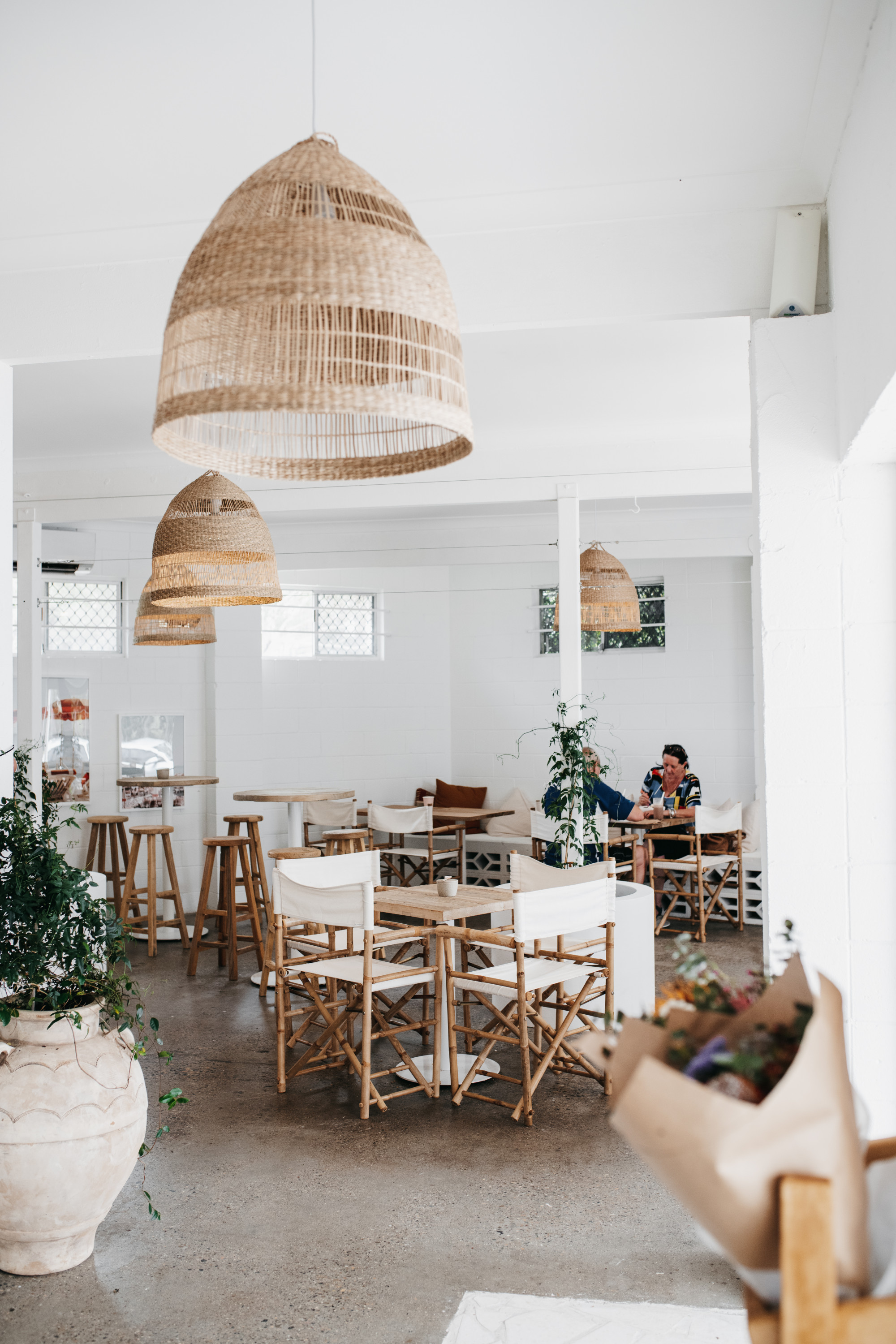 Next Door Espresso
TWEED HEADS
If you're a Burleigh or Tweed local, chances are you've seen—and fallen in love with—the bustling bohemian cafe that is Next Door Espresso. Well it's time to reacquaint yourself with this heavenly coffee nook, because the Tweed location has undergone a major revamp and we're digging it. The crisp white tones, breezy beach vibes and Mediterranean-inspired architecture ooze laidback, coastal luxury before you even step inside. The interior is equally as dreamy: think all white complemented by timber furnishings, lush greenery and rattan lights to create a truly Insta-worthy space you'll never want to leave.
Paradise Living Co.
Kingscliff
This one's not a cafe or a restaurant, but if you're looking for stunning-as-hell furniture and homewares, you'll want to pop into Paradise Living Co. in Kingscliff ASAP. Why? Well, first off, the venue itself is located in an old refurbished house, so the cuteness levels here are already off-the-charts. Secondly, the goods in this place are honestly stunning. If you've been to Paradise Living Co's Murwillumbah warehouse, you'll know what we're talking about—coastal bohemian rattan furniture, pillows, throws, ceramics...you gotta see it to believe it. Also, maybe don't bring your wallet but maybe do.
If you can't get enough of this dreamy slice of paradise, check out all the very best restaurants on the Tweed Coast.
Image credit: Kaitlin Maree Photography and Brooke Darling Photography for Urban List