Nectar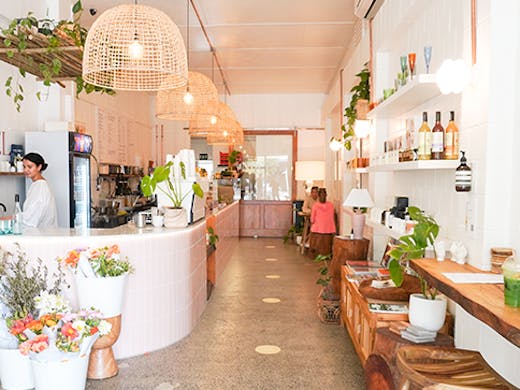 The Verdict
Turns out that Anna Hamilton and Kate Samson from Cedar and Stone are brimming with talent because they've just opened up a stunning new venue and it's not what you think.
Brand-new kid on the block Nectar Juice House is making waves just over the border in Cabarita and it's got both locals and Gold Coasters hooked. And don't be fooled by the name, this is not your regular juice bar and no, we're not exaggerating.
With the freshest sandwiches we've ever had the blessing to gobble down, don't be alarmed when you realise that Nectar is THE lunch place you've needed all your life. With healthy carnivore and veggie options galore, these sandwiches will satisfy even the most tenacious hunger pangs.
To be honest, the fact that Nectar is over the border is probably a good thing, otherwise we'd seriously be there every day. Nectar is open every day from 6 am to 3 pm and while walk-ins are welcome, you can also order your grub ahead of time.
Image credit: Ioana Dragnef
---