Who doesn't love a good paint and sip session? It's hard to go wrong when you've got that magic combo of good company, wine, art and killer tunes.
So if you're into mixing a bit of art with a little vino (or a bit more than a little, let's be honest), we're here to introduce you to the newest crowning jewel in the Gold Coast's paint and sip crown: Paint Juicy.
Paint Juicy just splashed onto the paint and sip scene over the GC Pride Festival on the 24 and 25 of May, with sessions featuring Carmen Taykett and Shushu Funtanna, two fabulously sassy drag queens who made the launch an unforgettable event. Owner of Paint Juicy, Trenton Mabbott said he was beyond excited to be bringing Paint Juicy alive alongside the LGBTIQT+ community and we're very happy he did.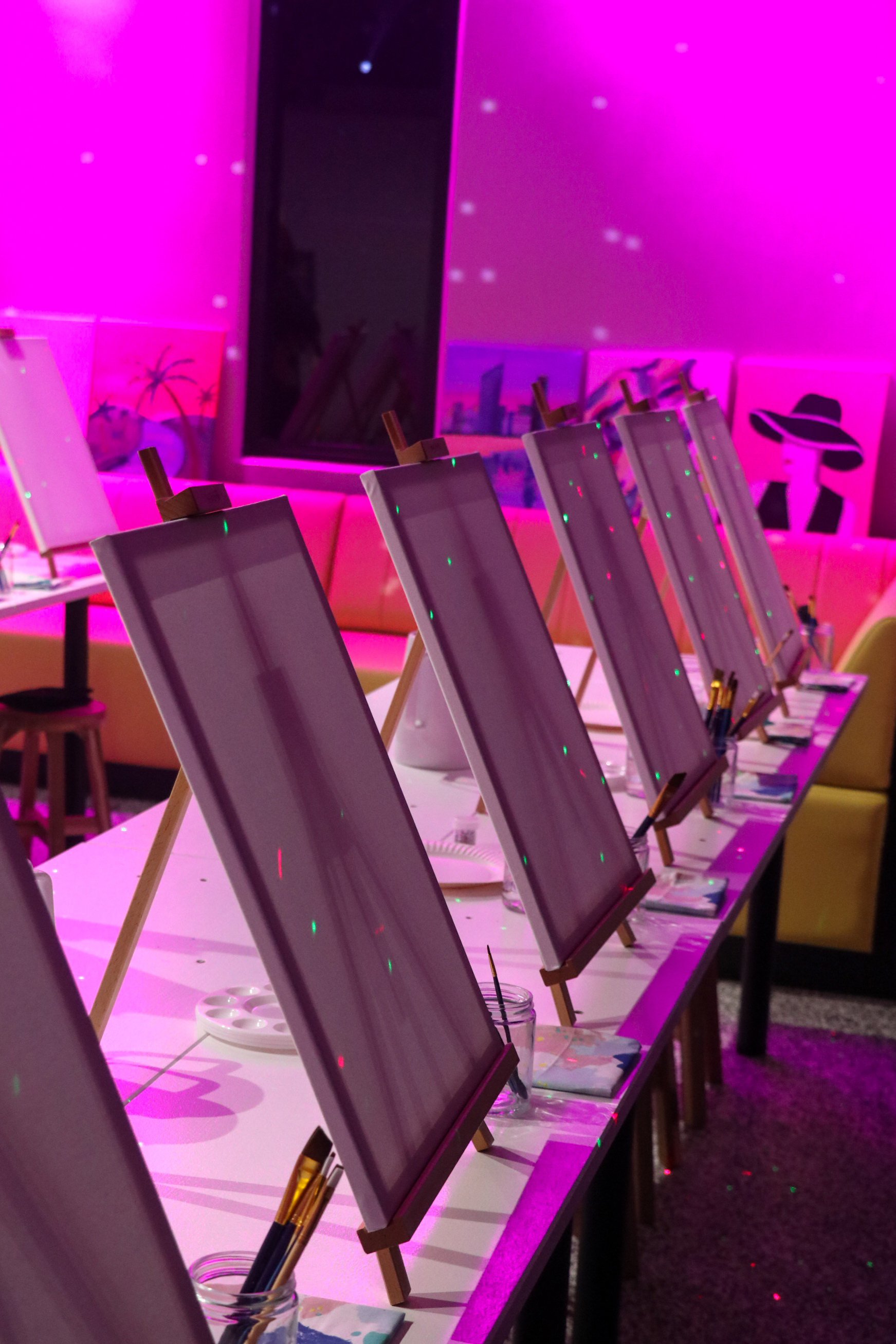 So what can you expect from Paint Juicy post-GC Pride? Rest assured the fun isn't even close to stopping. The venue is now hosting ongoing nights with cracking playlists from the 80s and 90s, including plenty of Britney, Kylie, boy bands, disco, rock, one-hit wonders and loads more, from now until...possibly forever? And we're definitely not mad about it.
From drag queen sessions to nude male paint sessions, you can book it all on the Paint Juicy website, so make sure to add it to your weekend activity list, pronto.
The Details
What: Paint Juicy
Where: Unit 18/3 Flagstone Dr, Burleigh Heads
For more information, click here.
Feeling crafty? Hit up all the best workshops on the Gold Coast to get your creative juices flowing.
Image credit: Paint Juicy