Stunning beaches, a laid back coastal lifestyle and summer basically all year round—we're pretty lucky here on the sunny Gold Coast, and when you chuck incredible dining venues into the mix, well, then we're truly blessed.
Located just a stone's throw from the bustling heart of Surfers on Ferny Avenue, Surfers Pavilion impeccably blends the energy of Surfers Paradise with sleek style and sophistication. If the line of eager patrons snaking out the door doesn't convince you this is The Place To Be, step inside and you'll realise why this gorgeous spot has amassed a huge loyal following.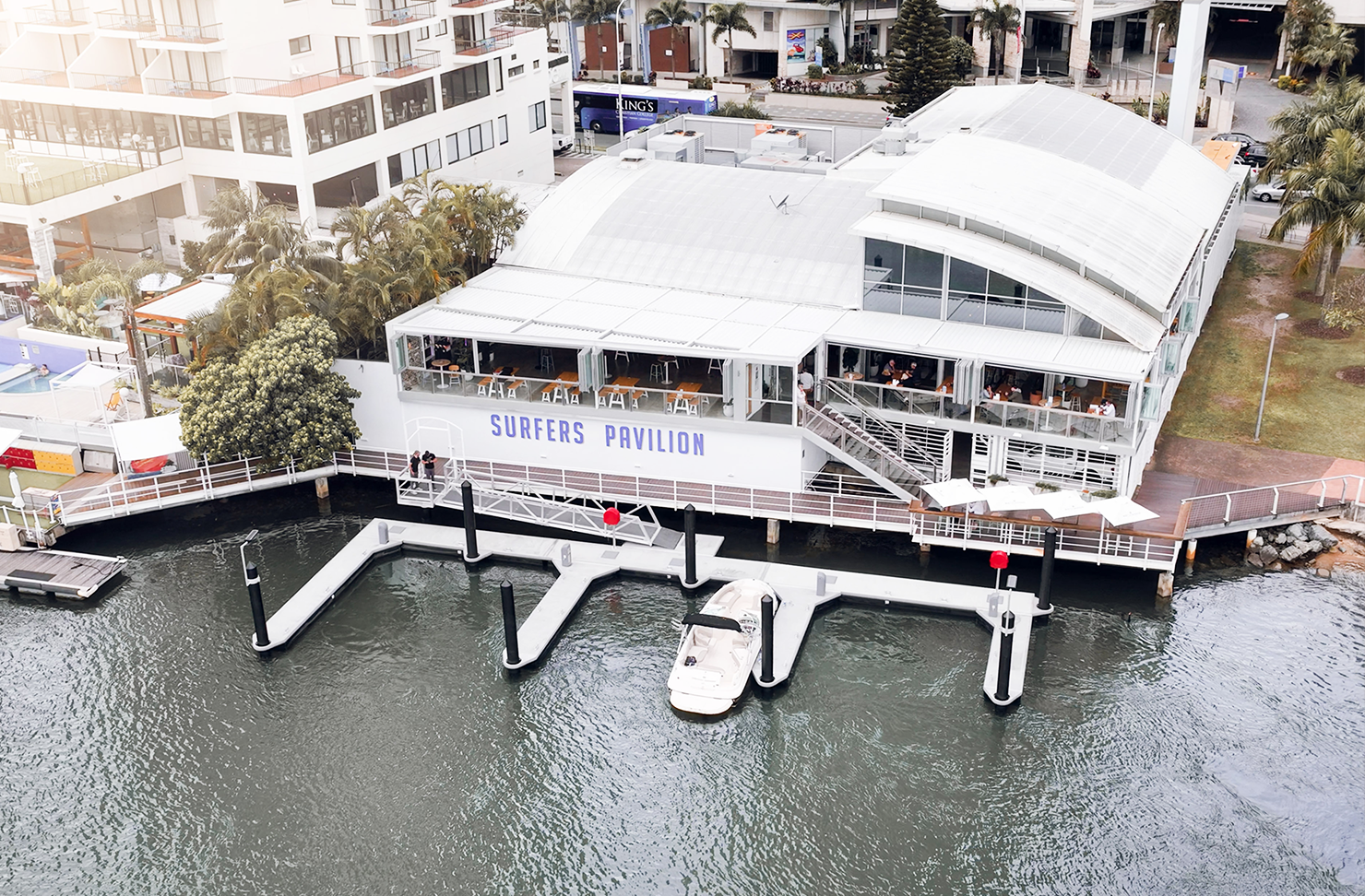 The jewel in the Surfers Pavilion's crown is their huge mooring for patrons who wish to pull up their boat or jetski, in true Gold Coast style. The Surfers Pavilion Marina is the largest on the main river in Surfers Paradise, spanning 400 square metres, and allowing 6 boats and 15 jet-skis to be moored at once. Plus, you can indulge in Surfers Pavilion's premium offerings with takeaway food and beverage orders available from the comfort of your vessel. If this doesn't epitomise the Coast's laid back yet luxe lifestyle, we don't know what does.
Spacious with high ceilings, a crisp white interior and expansive yet uninterrupted river views, Surfers Pavilion is a sight to behold. The space is simply gorgeous, boasting a sleek interior that creates the perfect backdrop to your next boozy lunch, sunset drinks sesh or late-night cocktails. Venture outside onto the large deck space, where vibrant pops of greenery add colour, sunlight filters through the open rooftop and a balmy sea breeze flows through.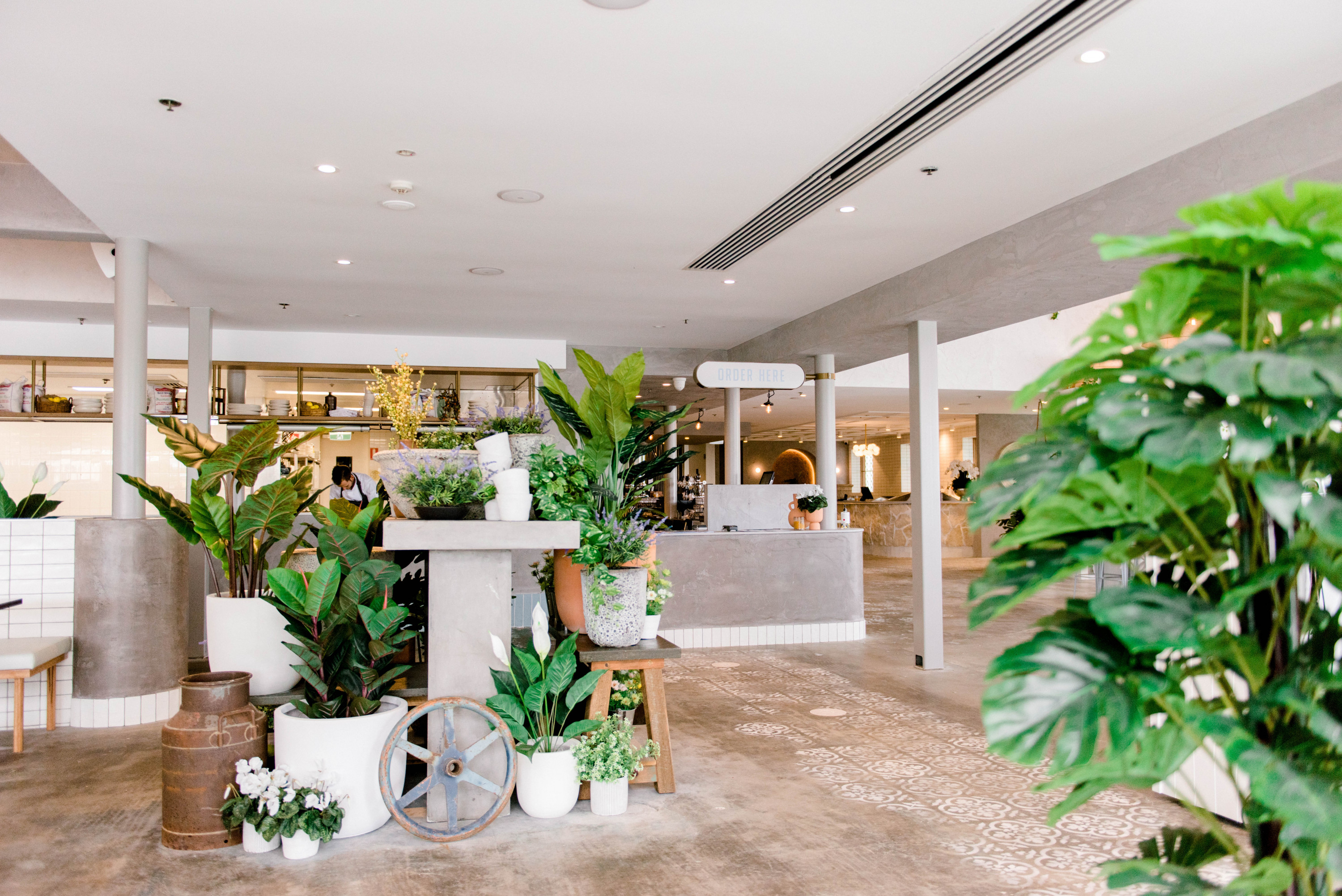 Surfers Pavilion sets itself leagues apart from the Gold Coast's plethora of dining options with innovative touches that secure it as the hottest new kid on the block. The smart folks at Surfers Pavilion have discovered the Coast's love for (might we call it an obsession?) with frosé and have created their own on-tap frosé bar. Slurp up the delicious strawberry and lychee-elderflower concoctions, while soaking up the views on the waterfront terrace. Summer plans, sorted.
The Pavilion has also levelled up luxury with their lavish oyster bar, which serves up freshly shucked oysters paired with champagne, fulfilling your dreams of living it up Cali-style. The interactive bar will be manned by a personalised oyster connoisseur, who can recommend the specials of the day suited to your preferences.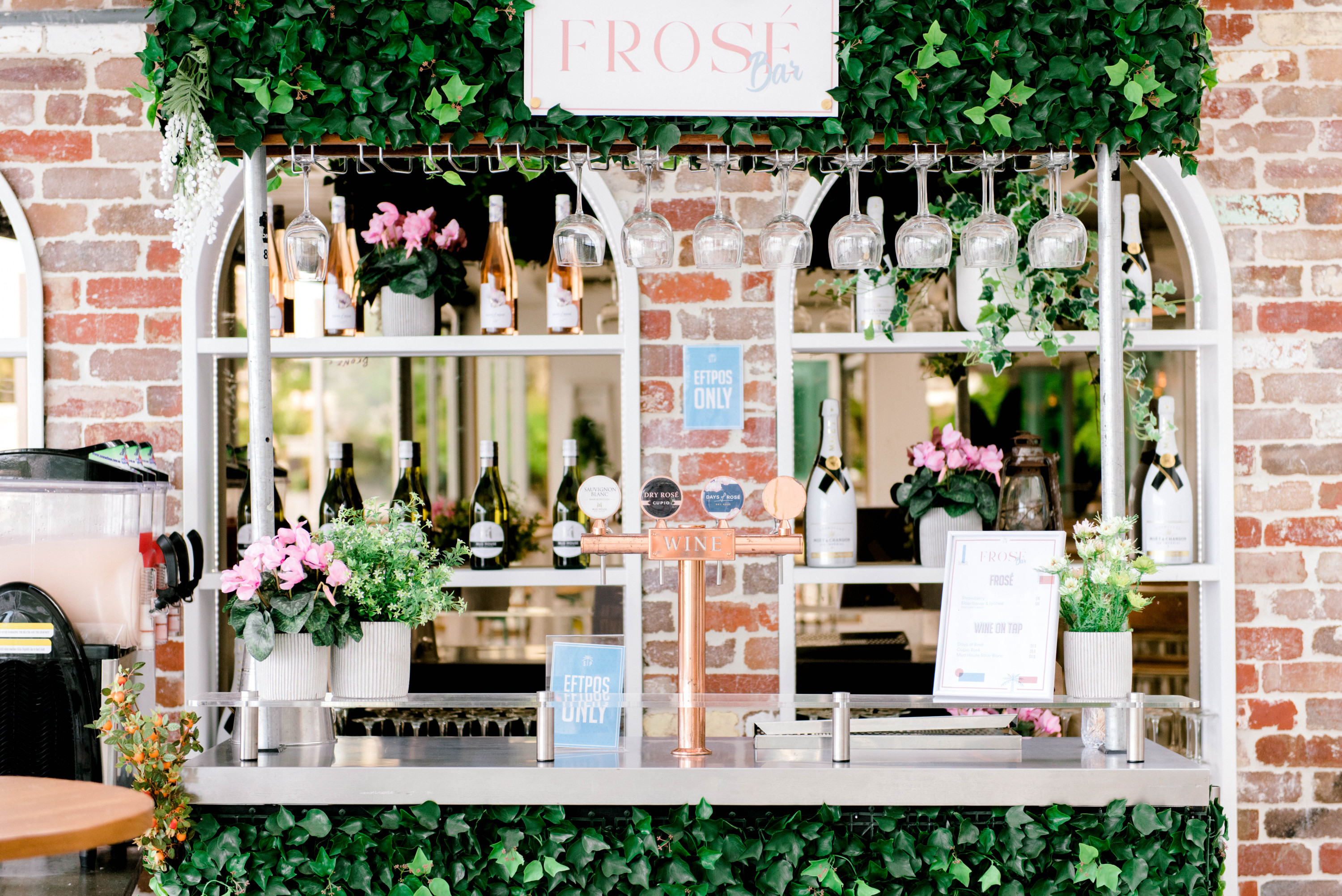 Now what you've really been waiting for—the drinks, of course. Offering some of the best cocktails we've had the pleasure of tasting, we love that there are multiple areas to enjoy your drinks. Take a seat at an inside table for drinks over dinner, stand and mingle around the bar areas or spill outside to soak up the glorious views. You can't go past #ThePav, which is a refreshing concoction of Bacardi, blue curacao, pineapple juice and just a hint of ginger. The Secret Garden—a muddle of strawberries, Licor 43, Kraken and lime juice—is sublime and a jug of Pavilion Punch, with vodka, passion fruit liqueur, peach schnapps, orange and pineapple juice, is perfect for sharing with the squad.
Of course, you can't leave without trying (and falling in love with) their expansive menu which oozes coastal vibes with a modern twist. Pair your bevvies with a selection of freshly shucked oysters or the kingfish ceviche, which effortlessly combines heirloom tomato, eschalot, finger lime, coconut emulsion and a ponzu dressing. Keep things simple and sink your teeth into the Aussie beef burger with a finger-lickingly delicious combo of wagyu beef, your favourite salads, pineapple and fried egg on a toasted milk bun. One bite and you'll be hooked.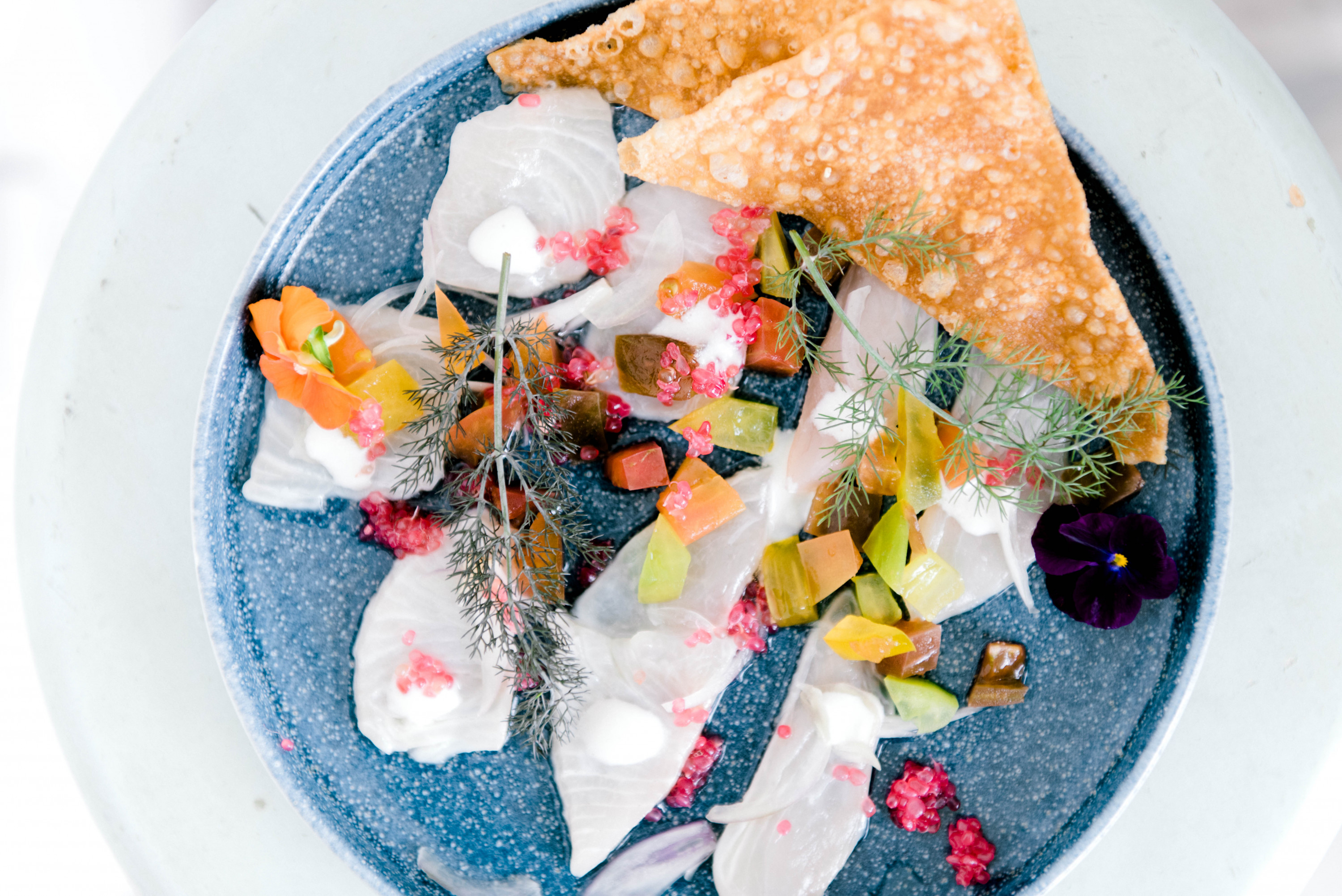 If you're looking to impress, you can't go past the signature oceanside seafood platter. Think a decadent assortment of freshly shucked oysters, smoked salmon, fried whiting, chargrilled bugs, kingfish sashimi, garlic king prawns, white wine clams and half lobster mornay. This is as fresh and delicious as seafood gets.
As if the stunning waterfront views, top-notch food and slurp-worthy drinks were not enough, Surfers Pavilion also hosts the Gold Coast's best Sunday sessions at their weekly Sunset Sundays. Their massive deck provides the ideal location to watch the sunset while vibing to DJ sets. Fire up the group chat—sipping a bevy on the breezy deck overlooking a sunset is your next weekend plans sorted.
THE DETAILS
What: Surfers Pavilion
Where: 30/34 Ferny Avenue, Surfers Paradise
When: Open daily; 11am-late
For more information, click here.
Tickled your fancy with all this talk of delicious food? Check out the hottest new restaurant openings on the Gold Coast.
Image credit: Kaitlin Maree Photography