Nestled under twinkling lights, an elegantly decorated long table stretches as far as the eye can see, while you dine on a multi-course food and wine feast under the open night sky. No, you're not in a foodie's dream—this is what awaits you at The Twilight Table Dinner.
The most celebrated culinary experience of the year, The Twilight Table will take you on a journey for the tastebuds on Sunday 10 October and will be set against the picturesque backdrop of Broadbeach's glittering skyline. This open-air soiree is based around a luxurious long table that weaves along tree-lined Oracle Boulevarde and is the centrepiece of this sumptuous international feast.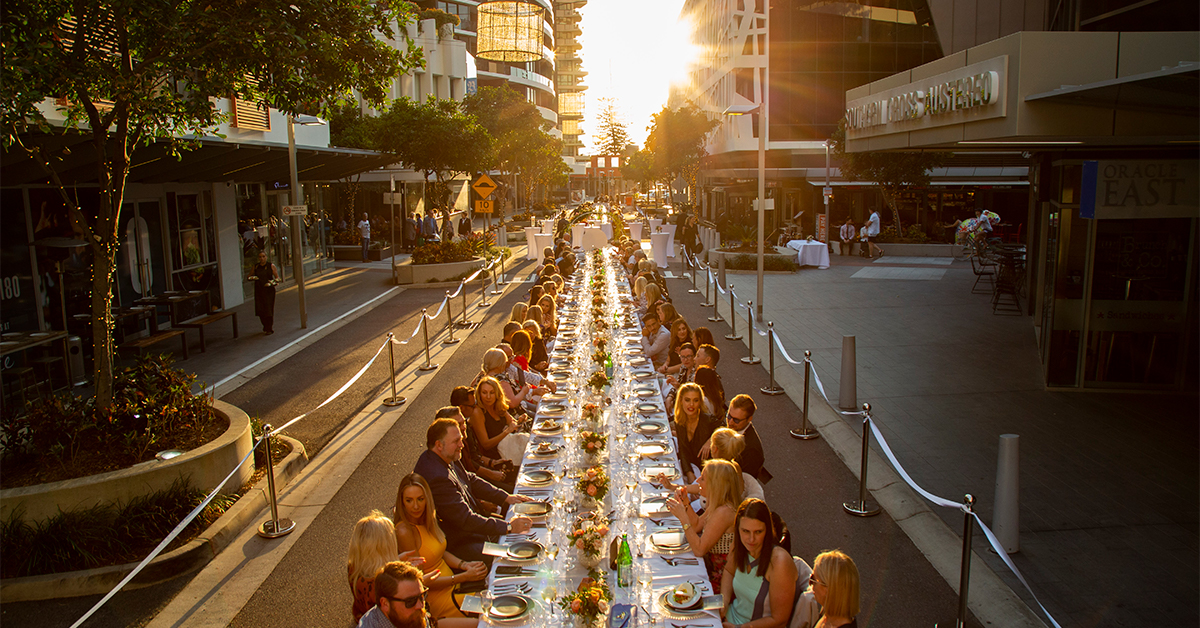 The Twilight Table is a chance for eight of the Gold Coast's most highly acclaimed restaurants to showcase their best culinary delights, so expect only the most exquisite of dishes from venues like Mecca Bach, Orzo and Mamasan Kitchen + Bar.
Every aspect of this elegant experience is designed for your wining and dining pleasure, from the welcome drink and canape all the way to the show-stopping dessert. During the feast, you'll be spoiled with an indulgent five-course meal, which showcases global cuisine and will be expertly paired with a matching wine per course.
The Twilight Table Dinner is an exclusive event, showcasing some of the Gold Coast's most sought after chefs, so the 200 limited seats are selling out quickly. Gather your foodie friends and get your tickets for the most luxe culinary event of the year coming your way.
THE DETAILS
What: Twilight Table Dinner
Where: Oracle Boulevard, Broadbeach
When: Sunday 10 October, from 4pm to 9pm
For more information, click here.
Speaking of Broadbeach, have you eaten your way through these epic restaurants yet?
Image credit: supplied