With the onset of those cold and dark winter days well and truly here, it feels like high time we stop mourning the end of summer. That is, unless, you happen to be in Brisbane. A Brisbane winter really is the perfect season — cool during the nights but still warm throughout the day.
But that's not the only reason you should be considering firing up the group chat for a much-needed vacay—between a heap of renowned foodie finds and stunning accommodation options (hello resorts!), plus a tonne of sports and culture events, winter really is the season to see it all.
Here are 23 reasons why should plan a visit to Brisbane this winter.
Award-Winning Cuisine
Over the last few years particularly, Brisbane has become known for its top-notch foodie scene, with new restaurants, cafes, and unique dining experiences constantly popping up across the city. There's always plenty going on in the world of food and drink, which you can find out more about here, or if you're keen to see our pick of the best restaurants in Brisbane right now, read here. Otherwise, read below to discover our top four, not-to-be-missed, iconic Brisbane dining experiences.
Montrachet
Now settled in its new home of King Street, Brisbane icon Montrachet is a must-see if you find yourself at all inclined to try some of the finest French cuisine in the country. Adorned with a slew of awards as well as 2 Chef's Hats, we're not kidding when we say this may be one of the best steaks and frites you may ever try. While there are always a few seasonal delights on offer, we highly recommend ordering the escargot and classic crème brulée.
Greca
Amongst the bustle of the popular Howard Smith Wharves is Greca Restaurant, a contemporary Greek tavern that instantly transports you to that Mediterranean holiday you've always dreamed of. Definitely try the Saganaki (crispy cheese fried in honey) and any of the seafood offerings that are guaranteed to leave you and yai-yai satisfied.
Donna Chang
It's no secret that Brisbane's Asian food scene is stronger than ever, and the award-winning Donna Chang is a fine dining experience sure to secure any non-believers. With an assortment of modern and classic Cantonese and Shisuan-inspired dishes, the menu is sure to have something to please everyone (plus there's always the banquet option if you want to go all out).
Gerard's Bistro
Celebrating its 10th Birthday this year is Gerdard's Bistro, a Brisbane institution. Serving up a modern take on Middle Eastern cuisine, Gerard's transforms local produce into award-winning dishes spiced and seasoned to perfection. The seasonal menu is perfect for sharing but we won't judge you if don't.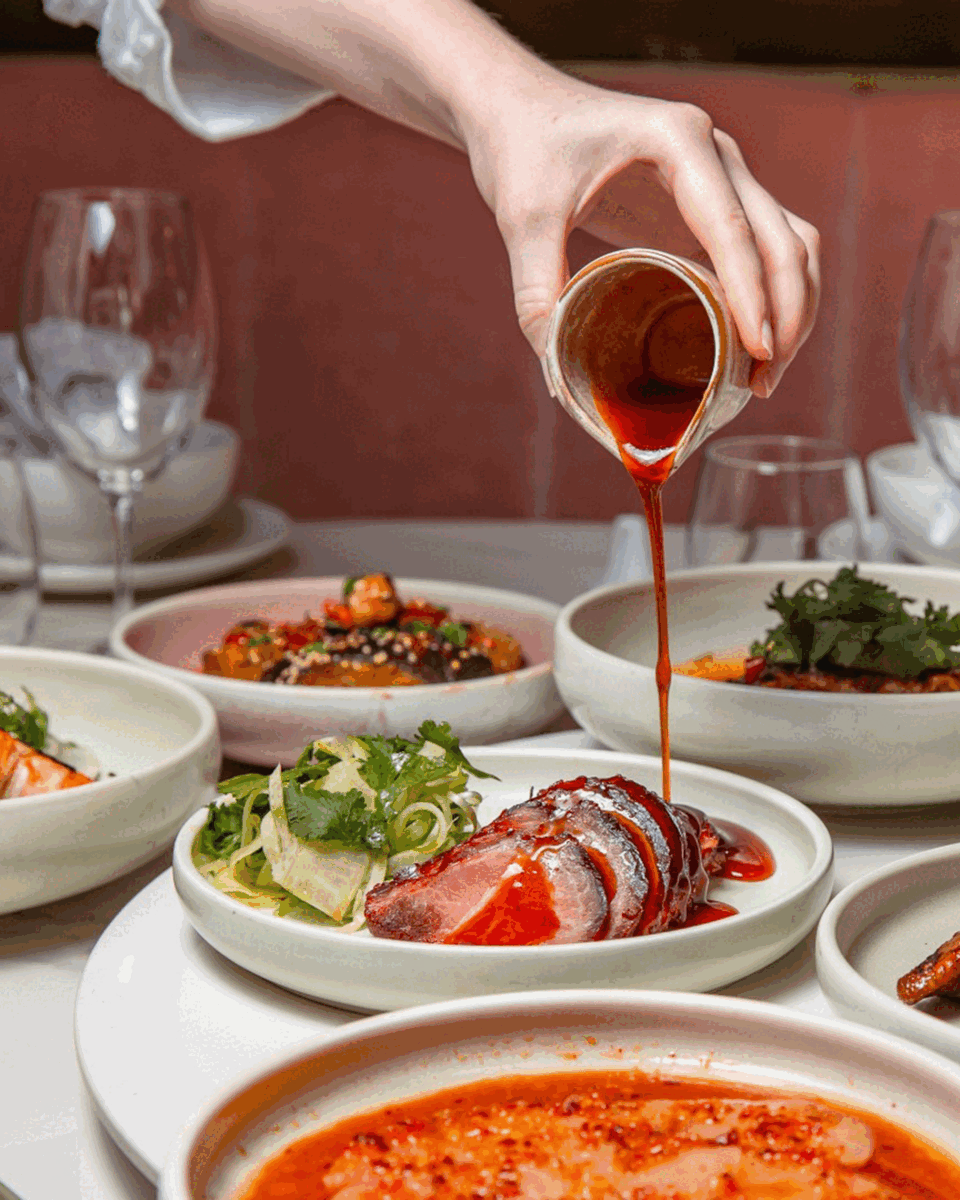 Gram Worthy Accommodation
The Calile Hotel
The Calile Hotel is a no-brainer when it comes to places to stay. The Palm Springs-inspired resort is the pinnacle of cool, an Instagram dream that will have you taking photos of damn near everything in sight. If you can't stay the night you can always treat yourself for a couple of hours at the day spa, or enjoy a cocktail while sitting at the pool-side restaurant Hellenika.
Hyatt Regency
Looking to do some city shopping on your Brisbane getaway? If the answer is yes, then make sure to book in at Hyatt Regency Brisbane — located right smack bang in the center of Queen Street Mall. Even better, you can celebrate your wardrobe finds with a sunset drink by the rooftop swimming pool, before retreating back to your luxe room to gaze upon your purchases.
W Brisbane
At the river's edge of the CBD is W Brisbane, a modern boutique hotel covered in murals and sculptures from local artists. A stay at the W makes for dangerously easy access to shopping and dining around the city, but if you're more inclined to a staycation, you can split your time between the spa, gym, heated outdoor pool, bars, and dining at the coveted Three Blue Ducks.
Binna Burra Sky Lodges
You don't have to drive far from Brisbane to find some stunning accommodation bathed in nature. Just an hour and a half from the city are the Binna Burra Skylodges in the gorgeous Scenic Rim. The lodges are eco-friendly apartments that offer stunning views of the surrounding Lamington National Park, so you know you're going to be waking up to some insane views each morning.
Tangalooma Island Resort
Based on Moreton Island, Tangalooma Island Resort is most well-known for its year-round wild dolphin feeding, an absolute must-do while you're there. There are also a heap of activities on offer like quad biking, sand tobogganing, whale watching and snorkeling for that classic resort experience just a 75-minute ferry ride from Brisbane.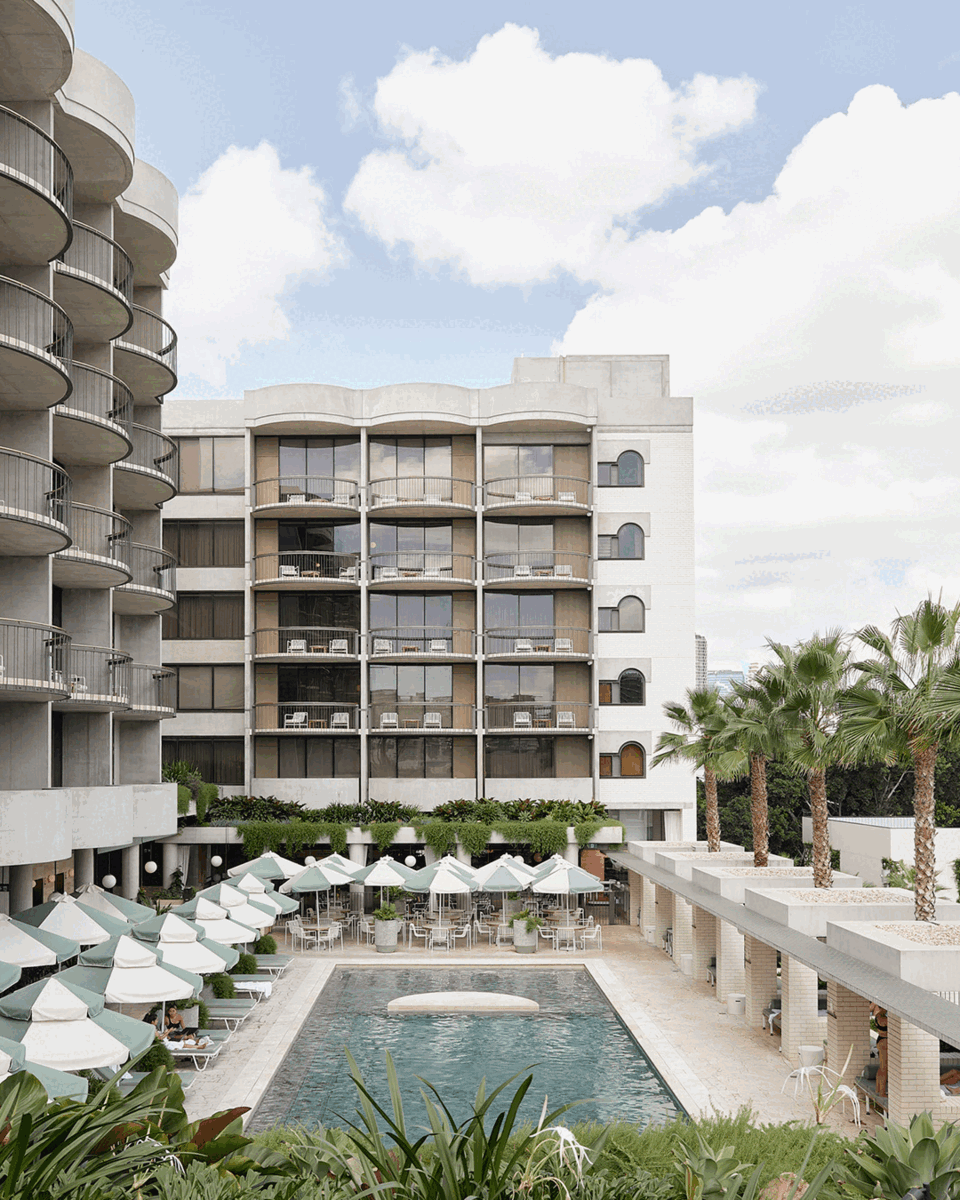 Adventure Experiences
Riverlife Abseiling
If getting that BPM up is your idea of a good time, Riverlife Abseiling have you covered. Perched on the Kangaroo Point Cliffs, their abseiling gives you one of the most unique views of the city (especially during twilight). The best part is you don't need any experience to climb with plenty of qualified instructors to guide you down. You can also check out kayaking or rock climbing with Riverlife if abseiling isn't quite enough to satisfy you.
Story Bridge Adventure Climb
What's the best way to enjoy the iconic Story Bridge? By climbing it, obviously. With Story Bridge Adventure Climb you can trek to the very top of the bridge and enjoy uninterrupted 360 panoramic views of Brisbane 80m above sea level. The climb is a pretty popular activity though, so make sure you snag a booking online so you don't miss out.
Go Boat
Brisbane's answer to the latest drinking while boating phase (which we're thoroughly enjoying, mind you), is Go Boat. Go Boat lets you drive your own eco-friendly picnic boat around the Brisbane River, with plenty of space on board for a picnic and some drinks. You can cruise around for up to 6 hours, so make sure you pack enough brie and booze to last you.
River To Bay Tours
With so many nearby islands to explore, it really is a struggle to choose which one to include on the itinerary. Luckily River to Bay tours makes visiting the best of either Moreton Bay, Tangalooma, or North Stradbroke Island / Minjerribah in a day dead easy. There are plenty of things to do when you're ashore, like snorkeling, hiking, or safari tours. Sure they're not your typical winter sports, but when the weather is always warm you've got no excuse.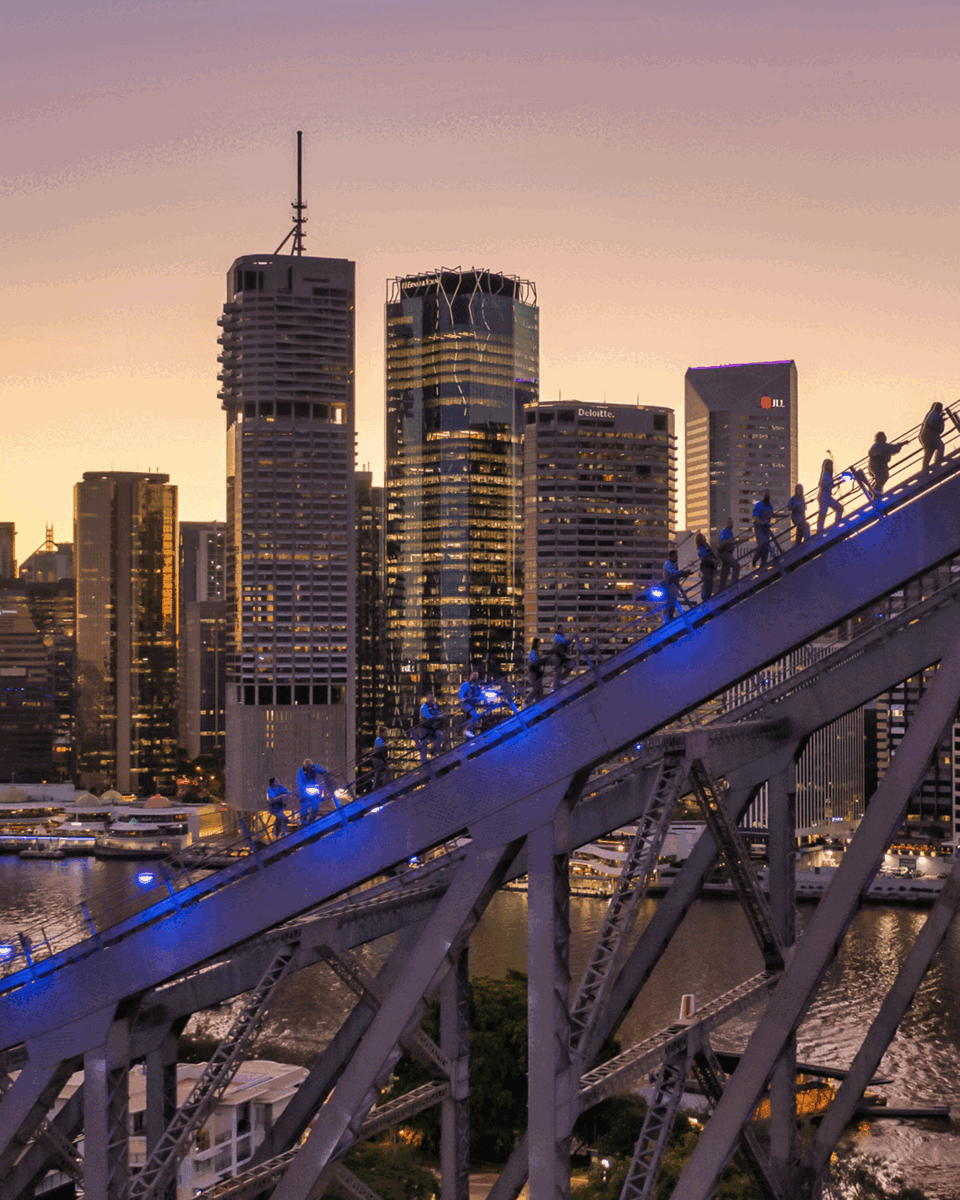 Endless Events
Curiocity Brisbane
Curiocity Brisbane is back this winter from 24 June until 10 July, showcasing the best of science, art and tech with installations throughout the city. Spreading across South Bank, the Botanic Gardens and the city, Curiocity highlights some of the most exciting physical and digital pieces (ranging from augmented reality to stereoscopic photography) from local and international artists.
Juicy Beer Festival
Juicy, a brand-new Beer festival, is hitting Brisbane on July 9 for the first time ever. The event is a huge celebration of independent beers from all over the country, with food and DJs (including a Winston Surfshirt set) to keep the vibes going all night long. All beer tastings are included in your ticket so grab your mates and get sippin'.
QAGOMA's Chiharu Shiota The Soul Trembles
This winter, from 18 June to 3 October QAGOMA is celebrating the works of Chiharu Shiota, an internationally renowned artist known for crafting floor to ceiling thread installations. Her works use millions of threads to construct giant intricate structures that are absolutely worth seeing in the flesh. 'The Soul Trembles' is Shiota's largest solo exhibition to date, and is a must-see for any art fans.
Air Exhibition
A little later on in the year is the Air Exhibition, a showcase of immersive and large-scale works at QAGOMA running from 26 November until 23 April. With a stacked lineup of leading international and Australian artists, Air is an opportunity to journey through an invisible, ethereal and vital element — which last I checked, was not something you get to do every day.
Moreton Bay Food and Wine Festival
The Moreton Bay Food and Wine Festival is back in August, and we're more than ready to enjoy some of the region's famous local food and drinks (think Moreton Bay bugs galore). In addition to the food, there'll also be an abundance of pop-up bars and live music, so be sure to check it out.
Scenic Rim Eat Local Week
If you really want to experience some of Brisbane's best local produce, you've gotta get yourself to Scenic Rim's Eat Local Week from 25 June until 3 July. It's a whole week in the middle of winter that celebrates the best of the best, from farm tours to exclusive degustations. It's a prime time to find yourself in the stunning region, and we promise your stomach will thank us for it afterward.
Brisbane Festival
The next iteration of Brisbane Festival is nearly upon us and we couldn't be more excited! An explosion of arts performances and experiences that use Brisbane's icons and landmarks as their stage, the month-long festival celebrates some of the world's best artists. This year's program is literally raising the roof, with four curated festive weekends taking over the river, rooftops, theatres and parks with stunning installations, new commissioned works, contemporary music and epic theatre. Running from 2 - 24 September, this is an event not to be missed.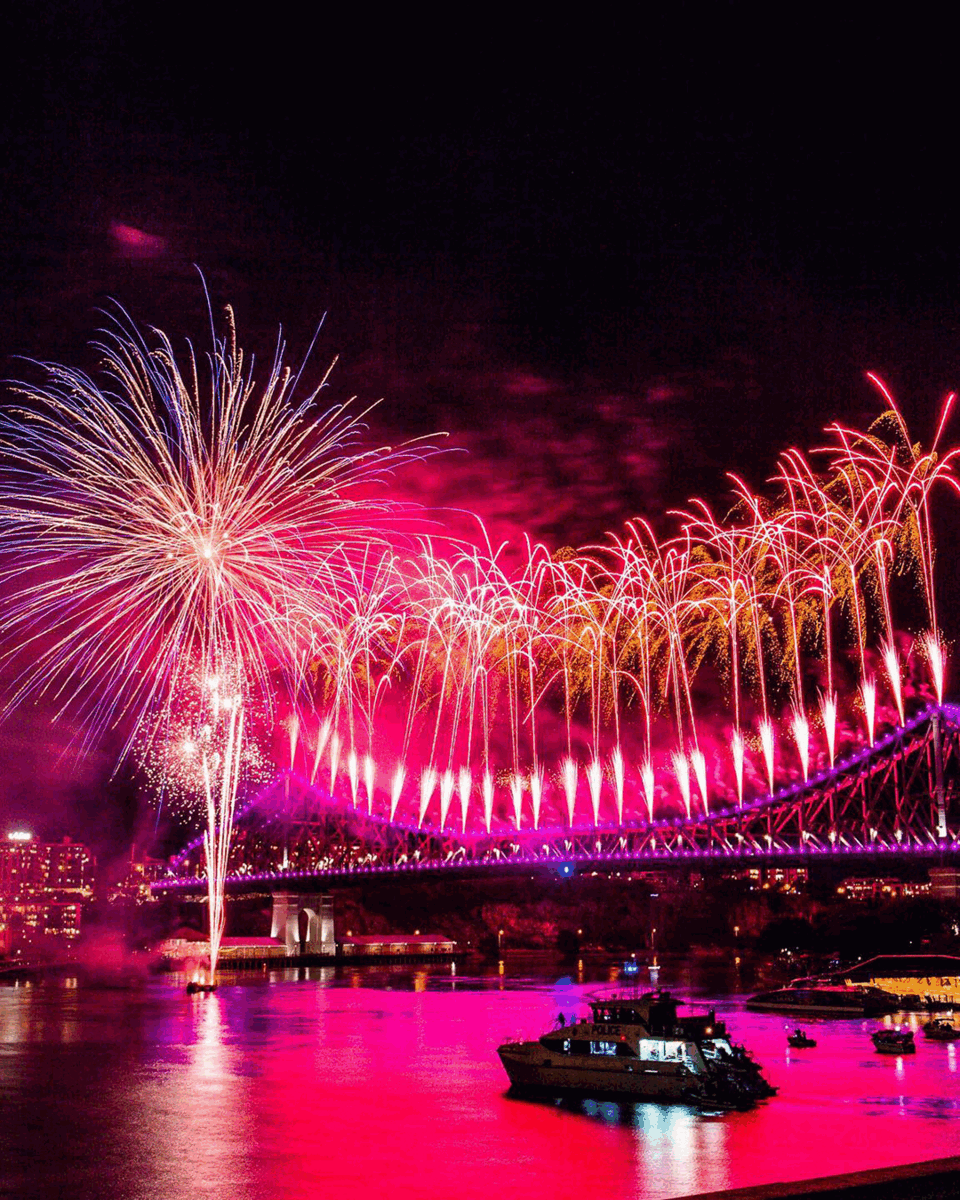 Sporting Fun
Wallabies V England
For the first time since 2016, the Wallabies are playing England in a three-Test series on home soil on 9 July. The second test is being held at Brisbane's Suncorp Stadium, the perfect arena for what's bound to be an epic series against old rivals.
English Premier League
In June, Brisbane will be host to the very first Queensland Champions Cup on 17 July, which will see English Premier League Football Clubs Aston Villa and Leeds United play alongside The Brisbane Roar. The three matches were postponed in 2020 due to the pandemic, so we expect fans to be especially bloody thirsty this time around.
T20 Cricket
No Brisbane sporting experience would be complete without a game at The Gabba, and the T20 Cricket is the perfect opportunity to get amongst it. There are four Super 12 stage games scheduled over the weekend from 30 October til 1 November, so be sure to grab your mates and your zinc to watch the T20 unfold firsthand.
Nitro World Games
For those who prefer their sport a little more fast-paced, or for those who simply enjoy a little bit of chaos, be sure to get yourself to the Nitro World Games. You'll find some of the world's top BMX, FMX, Skate and Scooter athletes battling it out at Suncorp Stadium for two days only in October, so be secure that ticket ASAP.
It's official. Brisbane is the place to be this winter. Click here to start planning your trip and enjoy endless things to eat, see and do in Brisbane.
Editor's note: This article is sponsored by Visit Brisbane and proudly endorsed by Urban List. Thank you for supporting the sponsors who make Urban List possible. Click here for more information on our editorial policy.