Brisbane is well known for its top-notch foodie scene, with new restaurants, cafes and impressive menus constantly popping up across the city. It's almost impossible to keep up to date on it all.
To make it easier, we've introduced The Feed, your best place for finding Brisbane's latest updates in the world of food and drink every Thursday. Hope you're hungry, because here's all the news you might have missed over the past week or two.
Order Up Messina's Boozy Dulce De Leche Espresso Martini DIY Cocktail Kits
It's always a good day when we get some Messina related dessert news. The gelato favourites are bringing back their cult-favourite Messina cocktail kit, a boozy collection created in collaboration with Cocktail Porter, who put together DIY kits that can be delivered right to your door. On the cards this year is their world-class Dulce De Lecce espresso martini, a caramel and caffeinated mix of beauty. Alongside the long-running favourite is the Choc Hazelnut Martini which is filled with top-shelf vodka, creamy Baileys and garnished with Messina's legendary choc hazelnut spread and crushed Ferrero Rochers. Available in two different sizes, the DIY kits add that little bit of fun to end-of-year festivities. Stock up on some over here.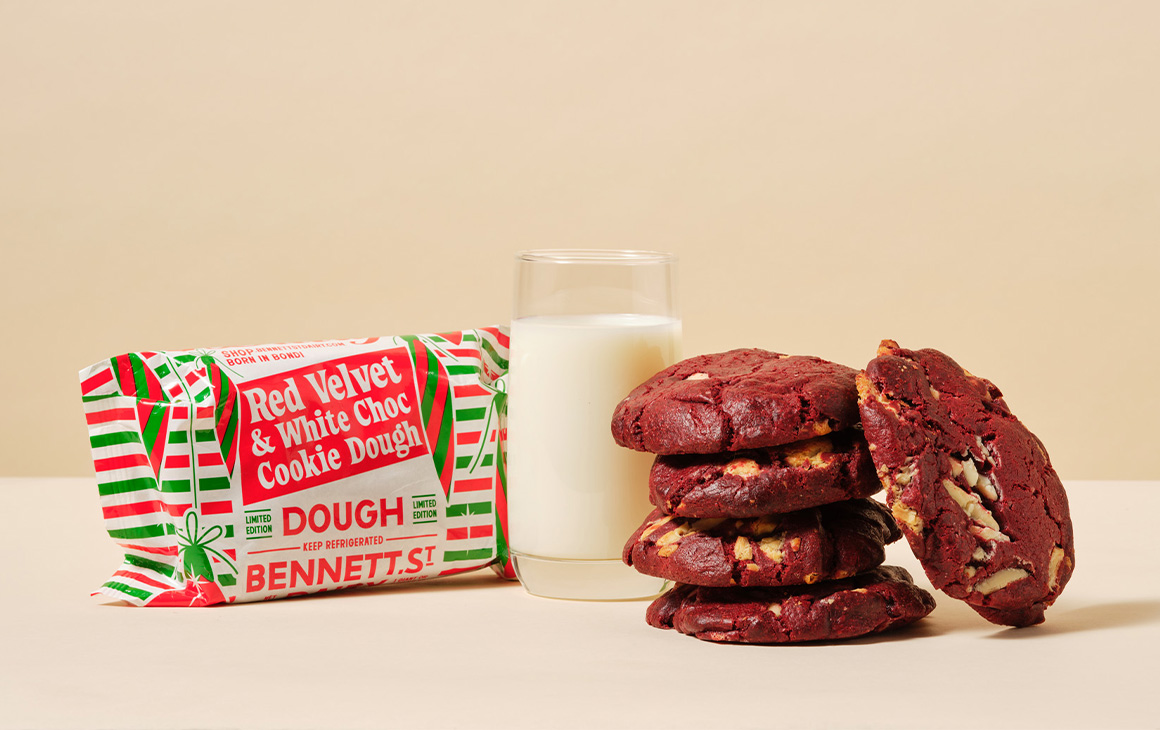 Bennett St Dairy Just Dropped Cook-At-Home Red Velvet Cookie Dough
Don't know about you, but our home dessert habits were forever changed when Sydney's cult cookie company Bennett St Dairy got their bake-at-home stocked in Woolworths. Hot, gooey cookies fresh out of the oven without any effort at all? We'll take a dozen rolls thanks. And now, those desserts just got even better with their new red velvet cookie dough flavour, which we hear tastes delicious with a scoop of ice cream. You can get the ready-to-bake cookie dough at Woolworths, so get in quick.
A Stunning Open-Air Japanese Restaurant Is Opening In West End Soon
Just when you thought West End's West Village couldn't get any tastier, along comes news of yet another foodie offering. Set to open in April next year, Ippin Japanese Dining will be a luxurious, 140-seat venue overlooking West Village's open-air space, The Common. Coming to us from the restaurateur and owner of behind Sydney's Kuon Omakase, Allta and Funda restaurants, the new eatery will offer both traditional and creative Japanese eats that showcase local meat and seafood—think yakitori, tempura cuttlefish and lobster popcorn, all best enjoyed with a sake or cocktail in hand. We'll have more details in the new year but for now you can stay tuned for updates here.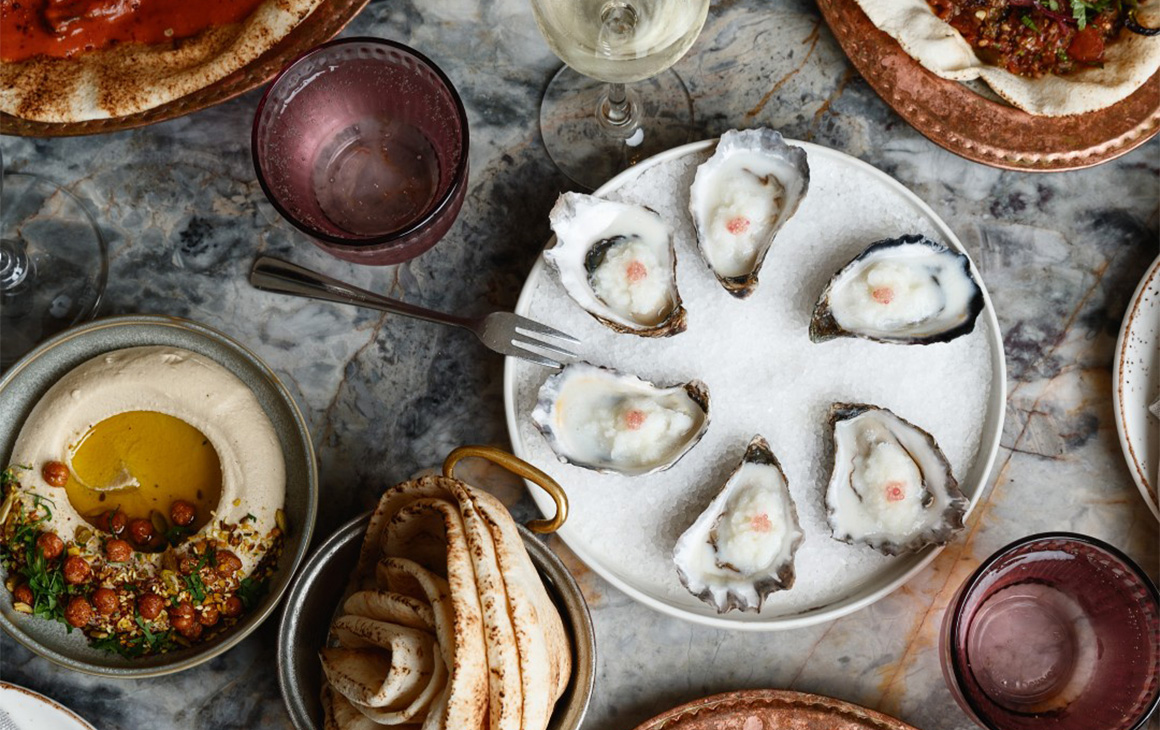 A Three-Level Restaurant And Terrace Bar With River Views Is Coming To The CBD
Just when you thought 2022 had delivered it's last incredible foodie opening to Brisbane, along comes a massive, three-level riverside restaurant and bar that's bound to be the talk of the town well into 2023. Babylon Brisbane will be the second Babylon venue from Mantle Group Hospitality, their first having opened in Sydney back in 2019. Brisbane's Hogg and Lamb are the architects behind both, so we're expecting it to be a stunner just like its Sydney counterpart, though there's no word yet on the design. Opening in two stages, a restaurant dishing up a shared menu of Mediterranean and Middle Eastern fare—think mezze, gozleme and wood-fired meats—will open in mid-December, while Babylon Gardens, encompassing several outdoor bars and terraces, will come in early 2023. We'll have more info for you close to the opening date, but for now you can sign up for updates here.
A Japanese Eatery From The Team Behind Uncle Don Is Heading For Gasworks
One of the final foodie tenancies at Newstead's Gasworks will finally have a resident soon, with Nonda dropping into the precinct early next month. A new spot from the crew behind Rosalie's Uncle Don, Nonda will be more like their other venue, the Sunshine Coast's Soka, than the very casual Uncle Don, with an upscale vibe thanks to sleek, modern interiors and elevated menu. The focus here will be Japanese cuisine, but you can expect some Korean and Chinese influences too, as well as a lengthy list of drinks. Keep an eye out for their opening date here.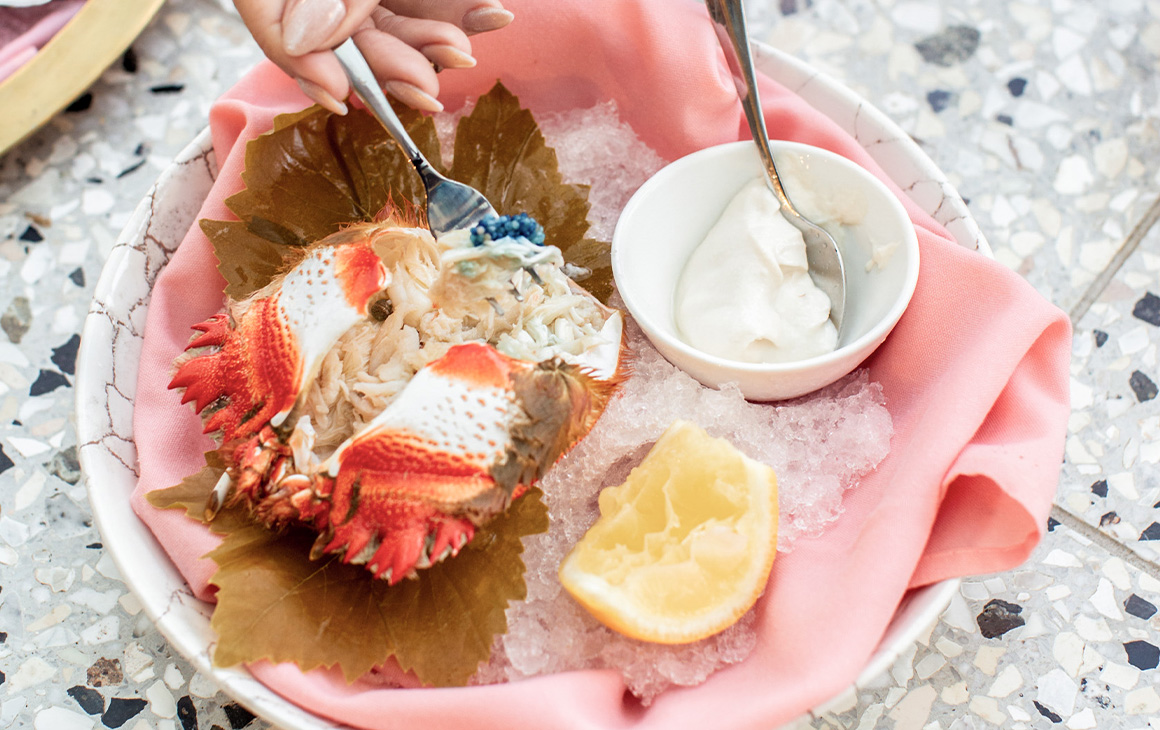 The Team Behind Opa And Massimo Is Opening A Seafood Restaurant In Hamilton
If you're a fan of Opa Bar + Mezze, Massimo Restaurant & Bar and Yamas Greek + Drink, not to mention the iconic George's Paragon, then you'll want to know about the latest venue from the team behind them all. Despite being busy organising the relocation of Fatcow Steak & Lobster and Rico Bar + Dining, which recently closed due to the redevelopment of Eagle Street Pier, they're preparing to open yet another restaurant, this time a seafood-centric spot in Portside Wharf, Hamilton. With a $3 million fit-out under way, Fosh will have a Hamptons-inspired design and al fresco dining area by the river, perfect for relaxed dining with your crew. Fosh is set to open in March next year, so stay tuned for details or follow them for updates here.
Fishbowl Have Dropped A New Wellness Bowl In Collaboration With The Beauty Chef
Fishbowl is here to change the fast food game, and who better to help them do that than Carla Oates of The Beauty Chef? The two have teamed up to create The Tuna Glow Bowl, an exclusive new menu item that highlights the link between beauty and gut health, and is filled with antioxidants, fibre and prebiotics to feed the beneficial microorganisms in the body. As well as being good for you (and your skin), the bowl is uber tasty, featuring sustainably sourced yellowfin tuna sashimi, avocado, kale, cucumber, chilli, coriander, radish, zesty lime dressing, shiitake mushroom and almond gomashio, with Fishbowl's customisable base. We feel healthier just writing about it. The Tuna Glow Bowl is available now, but only for a limited time so get it quick.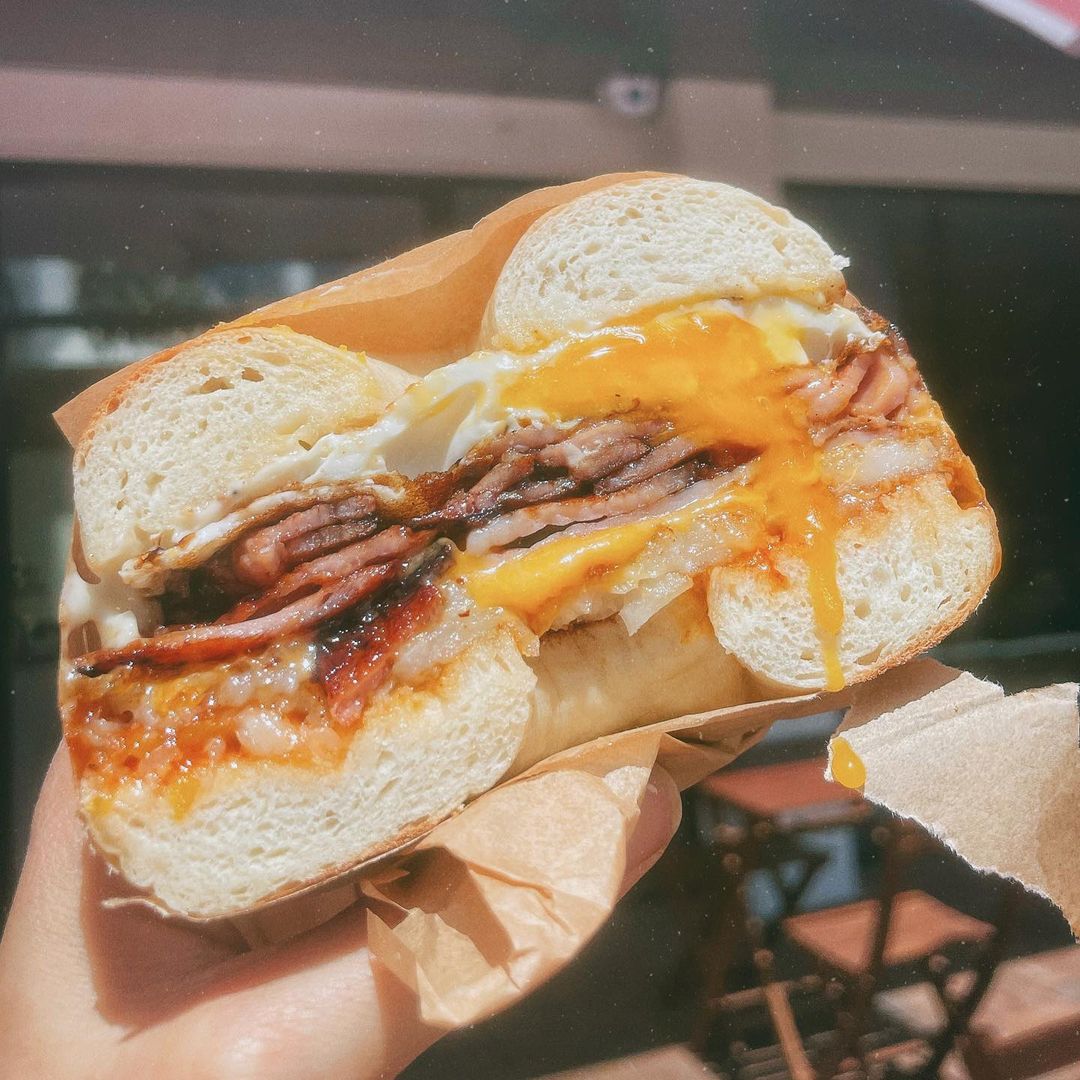 The Gold Coast's O Bagels Are Heading To Brisbane Soon
If you frequent the Gold Coast, you might have heard of O Bagel in Broadbeach, where queues often stretch out the door for their chewy bagels stuffed with all manner of fillings. Well, in good news for Brissie bagel lovers, you'll soon be queuing for them right here in the CBD, with the dough slingers set to open in the Elizabeth Arcade in December. Featuring the same menu as their GC location, you'll be able to dine in or take away stacks like their G'Morning, with maple bacon, egg, hash brown, cheddar cheese, parmesan aioli and tomato relish for breakfast, or the more lunch worthy NYC, with egg salad, ham, lettuce, swiss cheese and tomato relish. Follow them for news here.
The Crew Behind La Lupa Are Opening A New Italian Eatery In West End
A staple on any good list of Brisbane pizzas, La Lupa has been growing a solid fan base for their Italian eats since opening five years ago, and now the crew behind it is about to double that with the opening of a new restaurant, this one focused on Sardinian cuisine. Currently under construction in West End (the corner of Hardgrave Road and Loch Street, if you want to do a drive by), Pilloni will feature interiors inspired by the Italian countryside, and dish up a menu of eats largely cooked by fire, farm-to-table style—think whole fish, suckling pig and lamb, accompanied by house-made pastas. They're aiming for a January opening, so stay tuned or keep an eye out here.
Got some tasty news you think we should know about? Drop our editor an email at editorbne@theurbanlist.com.
Image credit: Opa, To Be Or Not To Be, O Bagel, Providoor