Did someone say day trip?! We've got you covered with one of our favourite spots for a weekend adventure—Tamborine Mountain. Just an hour out of Brisbane, Tamborine Mountain has so much to offer including cafes, beautiful distilleries, breath-taking views and rainforest and waterfall walks. If you want to make a weekend of it, you'll find the best accommodation on the mountain right here, but if you're short on time, you can pack plenty into a single day here.
So round up the crew, get the playlist sorted, pick a designated driver (this one is a must) and start planning your itinerary, here are the best things to do in Mount Tamborine.
North Stores
First stop? Breakfast and coffee. And for a real taste of Tamborine Mountain and the Scenic Rim beyond, you've got to go to Picnic at North Stores, an environmentally sustainable and architecturally designed food, art and nature hub. Designed and created by food icon Brenda Fawndon and her business partner Sonja Drexler, this closed loop cafe is all about sustainability and local produce—in the most delicious way possible. We recommend the buckwheat pancakes, avo on toast or chef favourite farinata (which happens to be totally vegan and gluten free). With Pinic's beautiful timber exterior, open-dining experience and mouth-watering menu, this cafe is worth the trip alone. Before you leave, be sure to visit surrounding creative studios in the North Stores complex including Potta Studio, Kriket Broadhurst Jewellery, and the Studio And Stockroom.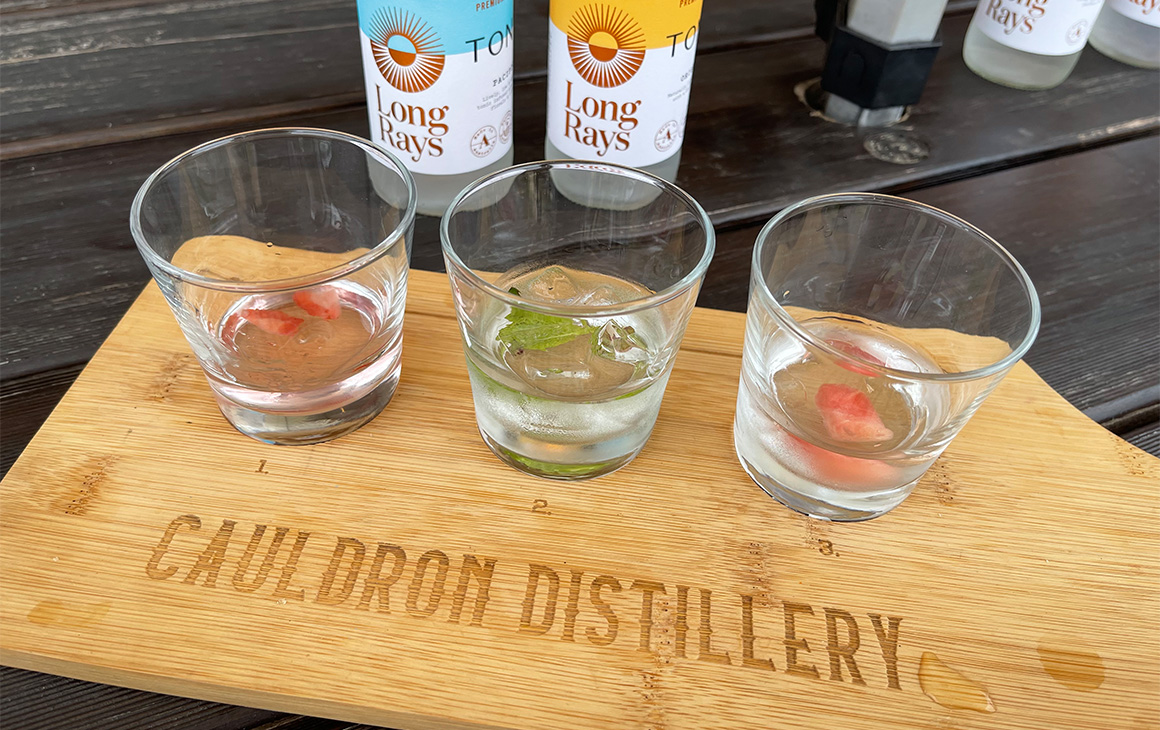 Cauldron Distillery
Get ready to sip gin all morning long surrounded by grape vines at this beautiful distillery. At Cauldron Distillery, you'll start by sampling their award-winning gin range with a gin tasting board featuring their three core range gins complemented by a tonic or soda to mix in. Then, if you're keen to keep it coming, you can opt to try some of their limited and special release sips, gin and tonics or creative cocktails for an afternoon in the sun. To complete the picture, they also dish up cheeseboards on the daily, plus bar bites and live music on weekends.
Curtis Falls Rainforest Walk
Next up is Curtis Falls Rainforest Walk, and for this one you might need to bring your walking shoes. This 1km circuit will have you strolling through the lush forest stopping at viewing platforms and wildlife lookouts before reaching the breath-taking Curtis Falls. The falls are best after heavy rainfall, but are frankly gorgeous all-year around. We hear you might even be lucky enough to spot some turtles or a platypus or, at night, try looking for glow-worms in the surrounding cliffs.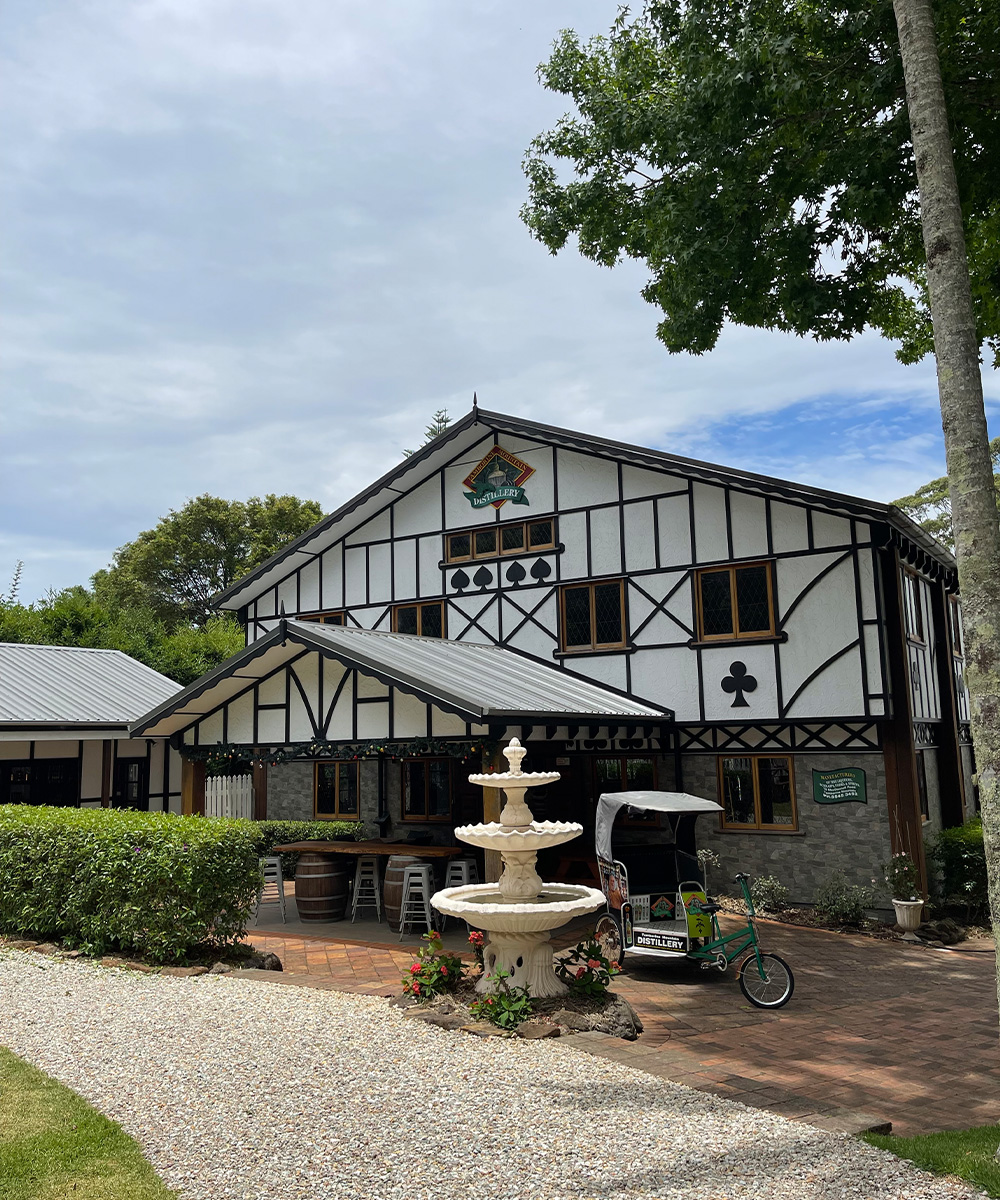 Tamborine Distillery
Keep the party going at this next stop with liqueurs, vodkas, rums, schnapps and more. For a change of palette (or for the non-gin drinkers) Tamborine Distillery offers tasting of their extensive range of liqueurs and spirits. From their best-selling wattle toffee, limoncello and turkish delight liqueurs to lemon myrtle vodka and apple, apricot and peach schnapps, there's something for everyone to try. A tasting starts at $8 and includes four liqueurs or spirits of your choice.
Witches Falls Winery And Cellar Door
Don't let the size of this winery fool you, Witches Falls is a bold winery with huge passion and dedication to their craft. Producing three distinctive ranges of wine, you can try thier Provenance, Wild Ferment and Prophecy ranges, each exhibiting unique styles and practices in viticulture and winemaking. Stop by and indulge in a tasting session for just $15 or pick up a few bottles from their cellar door. Sample their Eighth Day apple cider while you're there and even create a DIY cheese platter from their range of Jambreen cheese to enjoy in their picturesque gardens.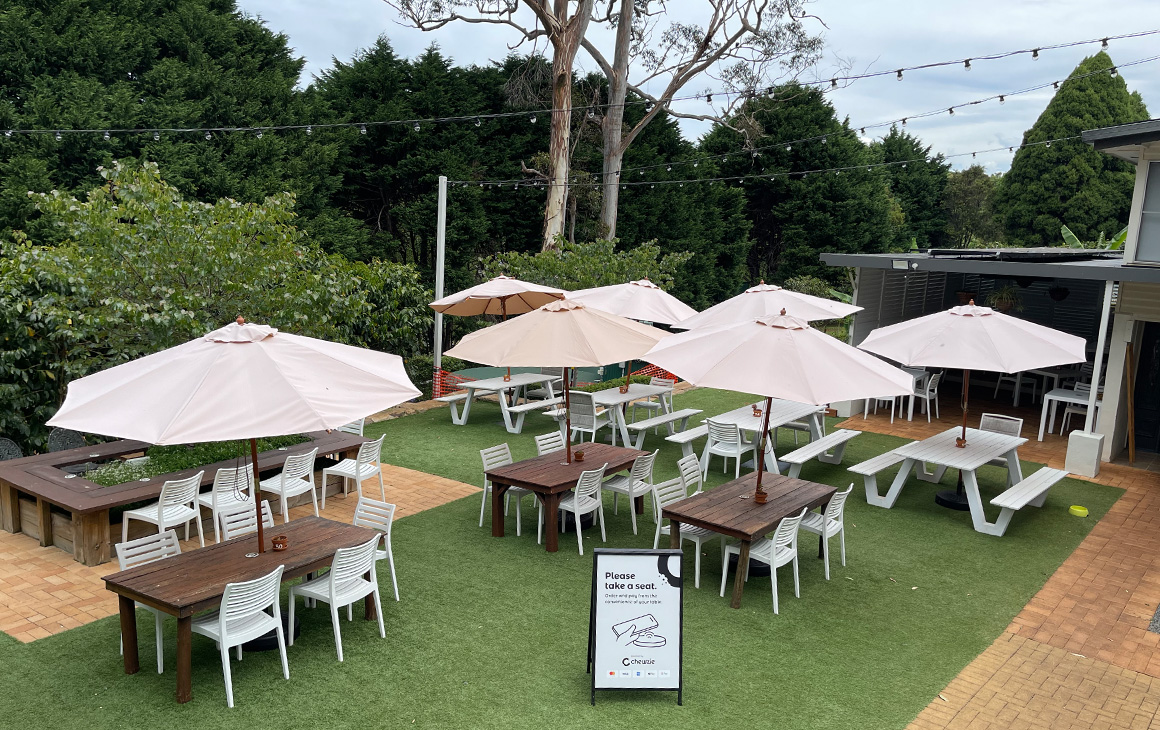 Tambourine Mountain Coffee Plantation
Time for more coffee and delicious food? We think so. Tamborine Mountain Coffee Plantation offers something for everyone, dishing out brekky and lunch options like okonomiyaki pancakes, karaage chicken bowls and pulled pork benedict, which you can eat inside the old Queenslander-style cottage or out in the breezy garden. Oh, and did we mention, their specialty coffee is grown, picked AND roasted on site? After you've sipped their coffee and filled up on their locally sourced food, explore the plantation with a tour where you'll learn about how coffee is grown and produced. You can even come back in the evenings on Fridays, Saturdays and Sundays for share plates, pizzas and boozy sips.
Tamborine Cheese & Fortitude Brewing Co
What's a country town without a brewery or a cheese shop, right? A the top of Gallery Walk in the heart of town is Fortitude Brewing, who make full bodied, balanced brews perfect sipping in the beer garden. And right next door is Tamborine Cheese, an Italian deli and cheese shop who'll lay out a spread of cheese and salami to go with your brew. Fair warning, you may go home with a few burratas as well.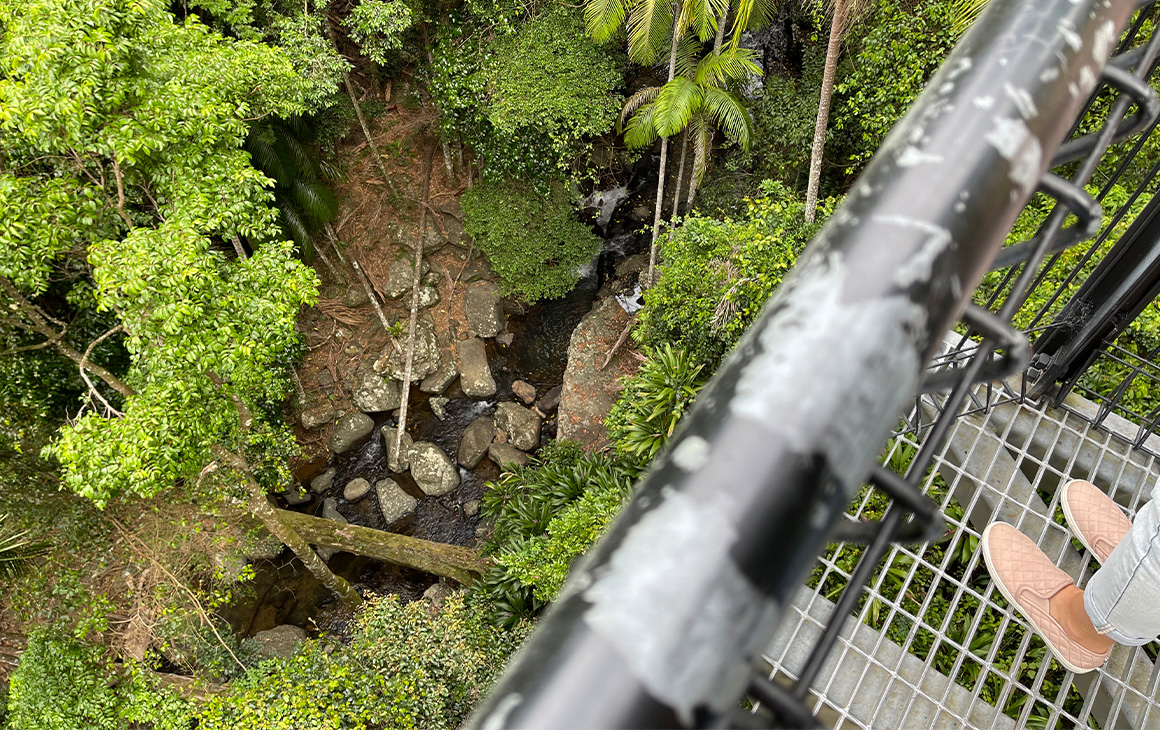 Tamborine Skywalk
Tamborine is known for its beautiful canopies and incredible rainforests so it's only fitting you explore them—from above. Tamborine Skywalk will take you to the top of the treetops and have you walking along steel bridges that soar above the rainforest. The 1.5km track will also take you along the forest floor where you'll venture out to more lookouts and have the chance to spot local wildlife. Admission will set you back $19.50 for adults and $9.50 for kids, and no need to book in advance, walk-ins are welcome.
Rotary Lookout
You seriously can't say you've been to Tamborine if you haven't stopped at Rotary Lookout. At sunset, this view is at its very best, showing off incredible views of the Scenic Rim. We recommend stopping here to see it for yourself, take a quick pic, or even throw down a comfy rug, getting out a cheese board or nibbles from your adventures as a pre-dinner sunset picnic.
Dinner At Hickory Slow
If 14-hour smoked brisket sounds like your idea of a good time, Hickory Slow is a must. To round out your trip, head inside the cosy, local-favourite restaurant dishing up American inspired (but Aussie style) BBQ comfort food. We're talking beef cheeks, pork ribs, lamb shoulder, wings, or if you're up for it, a carnivorous combo for two. Plus, if you didn't sip enough throughout the day, they're stocked with local wines, beers and house-made cocktails. To finish, indulge in their warm chocolate brownie or sticky date pudding or one of their signature dessert cocktails.
Planning a longer trip? Check out the best places to say in Tamborine Mountain here.
Image credit: Ranyhyn Laine