Do you hear that? It's the sound of freedom calling as you book your next trip away. And you're heading to the NSW North Coast. Stock up on snacks and load up your Google Maps with lots of stars, because even though Byron is our girl, there's so much more to do and see in this beautiful part of the world.
Whether you're rocking a daycay (day trip) or choosing to spread your wings and try another town for a few days, we've got you covered with the best spots in and around Byron that aren't Byron but are definitely as good as Byron. We'll stop saying Byron now.
Yamba
Sitting pretty just 1.5 hours south of Byron Bay, Yamba's relaxed vibe revels in the shadow of its history as a peaceful fishing village. The area, as well as neighbouring town Angourie, is heating up among weekenders for more than a few reasons. And here they are. Foodies, you've got to hit a few places, so plan your itinerary accordingly. There's the local farmer's market, where the fruit and veg is plentiful, the Ashby sourdough is next level, and the locals are kind, Beachwood Cafe for top Turkish food served in their sunlit courtyard, and then there's Karrikin, Yamba's seasonal-focused local restaurant that packs in flavour with beautiful plating and locally-sourced ingredients.
You'll want to secure a booking in advance for this one. We like The Cove Yamba for sunset beach views or SeaCrest for bigger groups. On hot days, Turners beach or Convent beach are your best spots for a refreshing splash in the sea, or the blue and green pools of Angourie, before you climb back into your hot car and head home with sandy toes and salty skin. Bliss.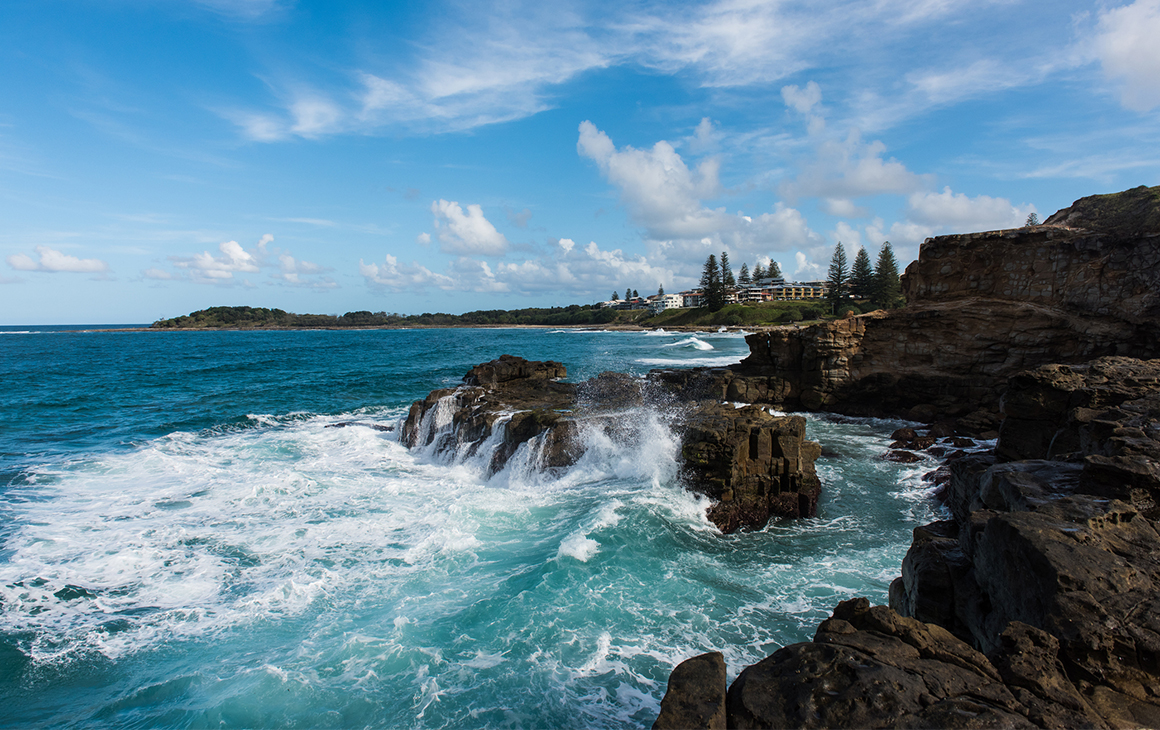 Cabarita
We're heading north of Byron this time. But just 45 minutes, to the Coral sea coast and the laid-back town of Cabarita. Here, you'll find Insta-worthy accommodation in the form of The Hideaway, a luxury glamping setup with chilled out boho vibes and excellent facilities for those of us that like the upmarket coastal life. For an unforgettable dinner, local restaurant Paper Daisy in Halcyon House is perfect. Expect oysters, flavour-forward cocktails, and local seafood in an airy seaside setting.
For something more casual, you're in safe hands with the delicious coffee and honest food at local hole-in-the-wall Kartel Espresso, but definitely grab one of the famous donuts from Fuel Bakehouse. For the doers, it's gotta be a day frolicking in the waves: You can't go wrong on Cabarita Beach, but Norries Head is a must-visit as well. Bonus points if you can spot a whale or some dolphins.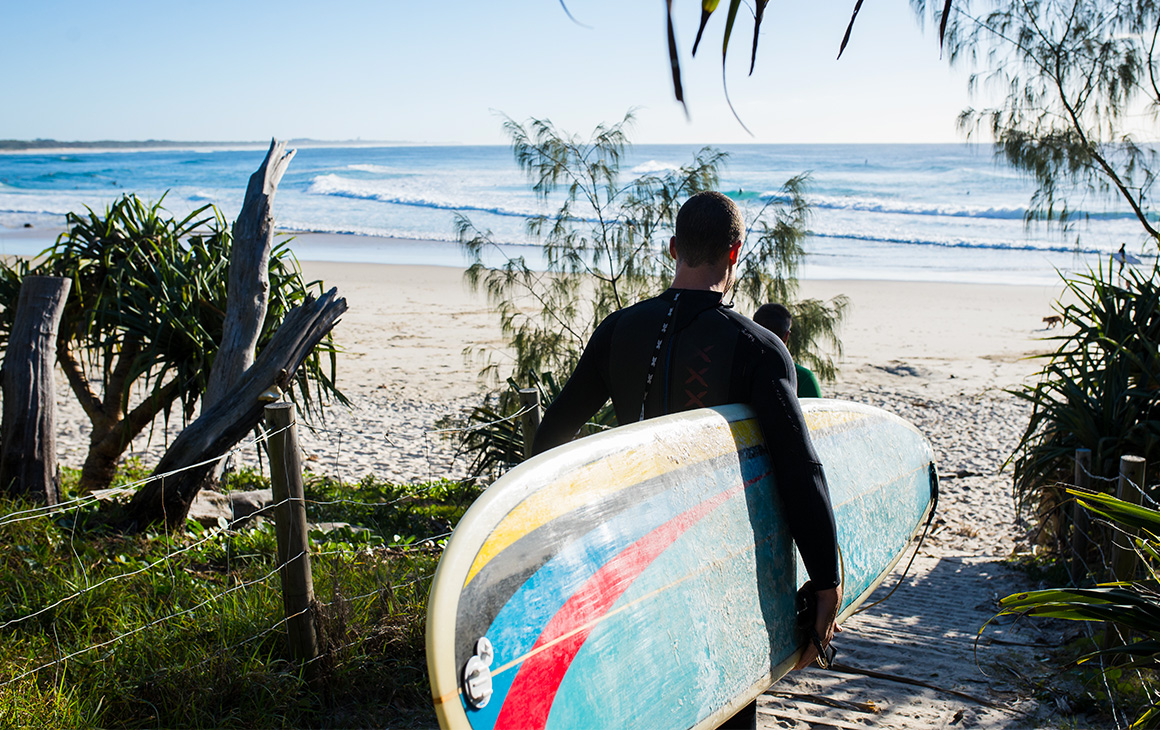 Bangalow
Just a leafy 17-minute drive from Byron's main drag is Bangalow. Yes, it's home to a guy whose name rhymes with Miss Gemmsperth but there's a whole lot more to see in this town than eight washboard abs and a perfectly sculpted cheekbone or two in this Hinterland haven. It's a great place to go antiquing, with quaint stores like Polish offering up stunning vintage wooden furniture with delivery options available if you find something you just gotta have.
Bangalow Hotel is the ideal spot for a schooner and a yarn with the locals, while Woods is the pick for coffee and breakfast in a suitably cool timber-clad setting. For dinner, hit up One Green Acre for some delicious local supply designed around the seasons, or The Italian Diner for pasta and negronis. When it comes to accommodation, there are two noteworthy options: the stunning 99 Acres Bangalow Retreat, a soothing and stylish hinterland escape and Bangalow Guesthouse, a secluded heritage building sat among lush green gardens.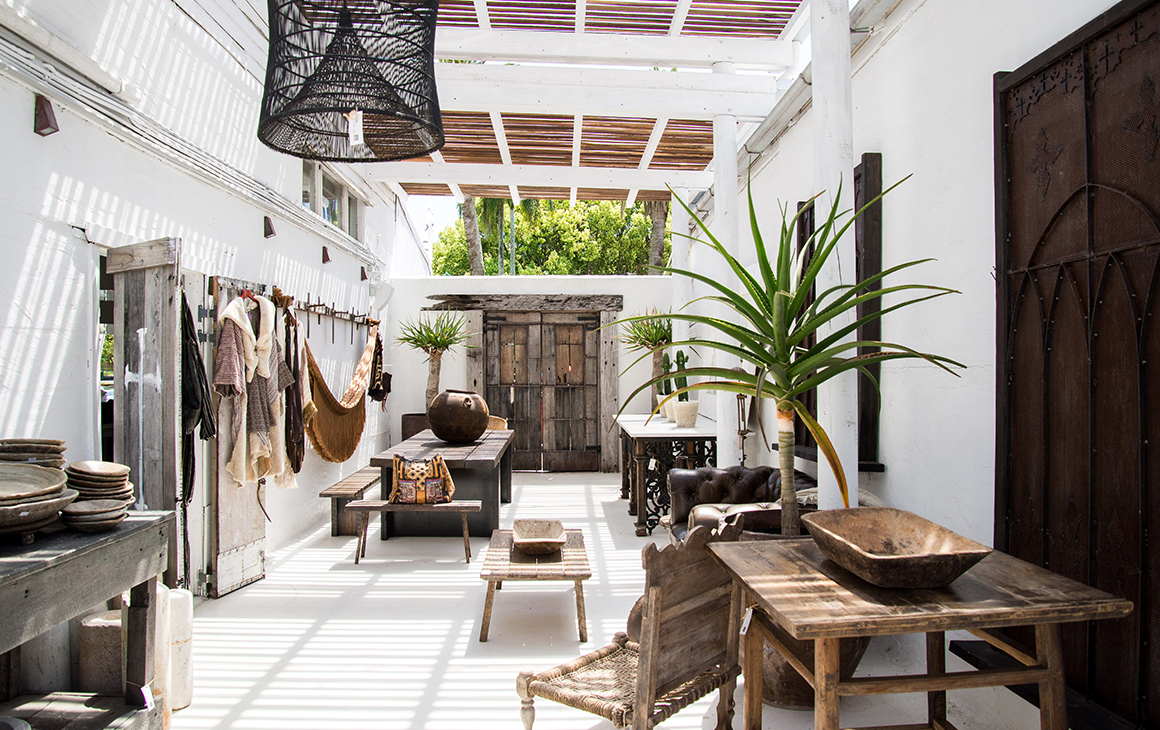 Brunswick Heads
If you keep going past Byron for 20 minutes, you'll find yourself in the uber-cool streets of Brunswick Heads, where the baby blue ocean laps up against the rocks and you can forget the rest of the world. There are plenty of accommodation options here, including three chic modern motel-style locations you've no doubt spotted on Insta. There's Chalet Motel, with 60's tropical vibes and free bike hire for exploring. You've got The Brunswick, an eco-friendly, natural-styled adults-only boutique hotel complete with a pool for afternoon lounging. Then, there's The Sails Motel & Pool Bar, an affordable retro option that needs no introduction once you've seen its white walls and nautical interiors.
When it comes to eating, you can't go past the classic Brunswick Pub. With live music and tasty meals, it's the perfect post beach hang. Love pizza? Grab a slice and a cocktail from Saint Maries (conveniently located underneath The Sails Motel). And push the boat out at La Casita. The mexican cantina slings drool-worthy authentic eats and excellent margaritas. On the other side, there's Bruns Bakery, kicking it old school with 50 years of baking under its belt. Flaky croissants, hearty pies and doughnuts are just a few of the delicacies on offer. For some fun times, we love a stand up paddle board at Brunswick River or Simpsons Creek, or Brunswick Picture House for some of that live entertainment your life has been missing.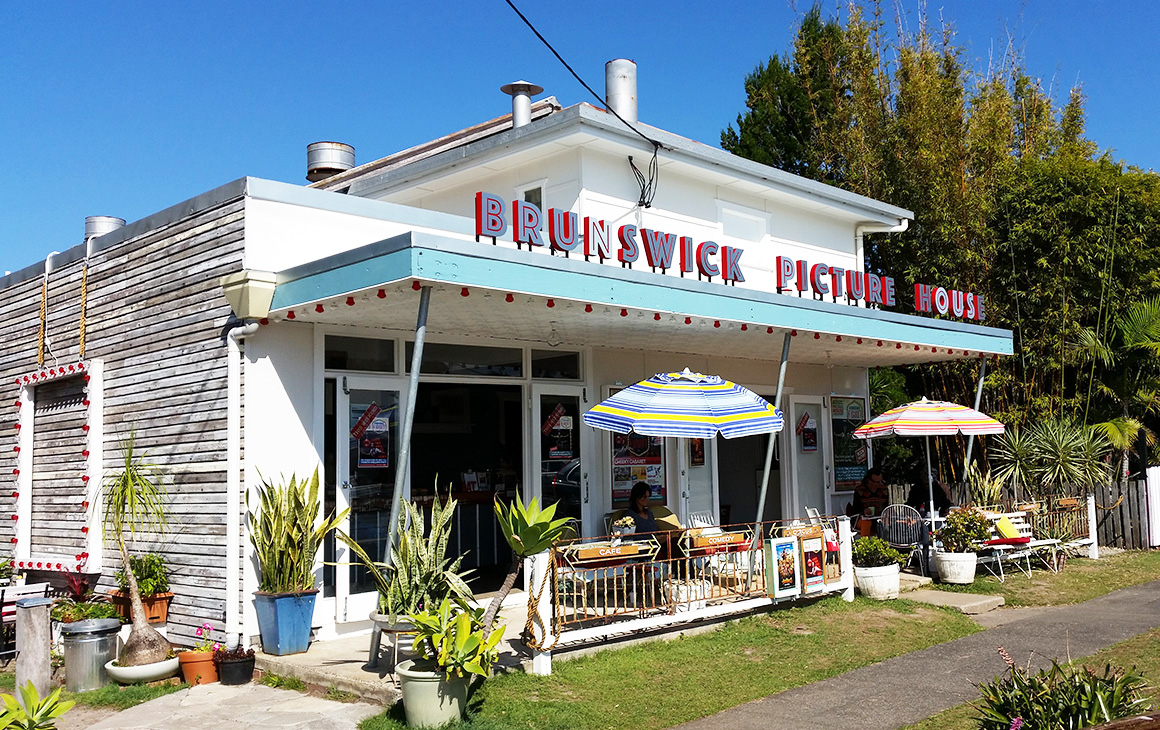 Lennox Head
Big on Urban List's radar this year, tranquil Lennox Head is where it's at for chilled times on the coast. Just 25 minutes by car from Byron, it's got just the right amount of chilling versus doing. Start with a place to rest your head: Lennox Beach Resort has just the casual simplicity you're looking for, with a side of pool. Or if you'd rather your own space, try Quarterdeck 18. The two bedroom townhouse sleeps four and has spectacular views of Seven Mile Beach to Broken Head.
For eats, it's gotta be the noteworthy Shelter, serving up delicious coffee and breakfast all the way through to date-worthy dinner options. And for the adventurers, head straight to Seven Mile Beach for the secret (or not so…) swimming spot of dreams. You could always hike on up to Lennox Head lookout, or do a skydive… You know it's on that crumpled up bucket list of yours.
Next, check out Australia's dreamiest free camping spots.
Image Credit: Getty, Brooke Darling Photography
Editor's note: Urban List editors independently select and write about stuff we love and think you'll like too. Urban List has affiliate partnerships, so we get revenue from your purchase.