Australia isn't short on stunning natural beauty, jaw-dropping beaches and incredible adventures, and now we have another dreamy spot to add to your ever growing travel bucket list.
Dig out your swimmers and make tracks to Townsville, North Queensland because the Museum of Underwater Art (MOUA)—the first of its kind in the Southern Hemisphere— has finally swung open its doors.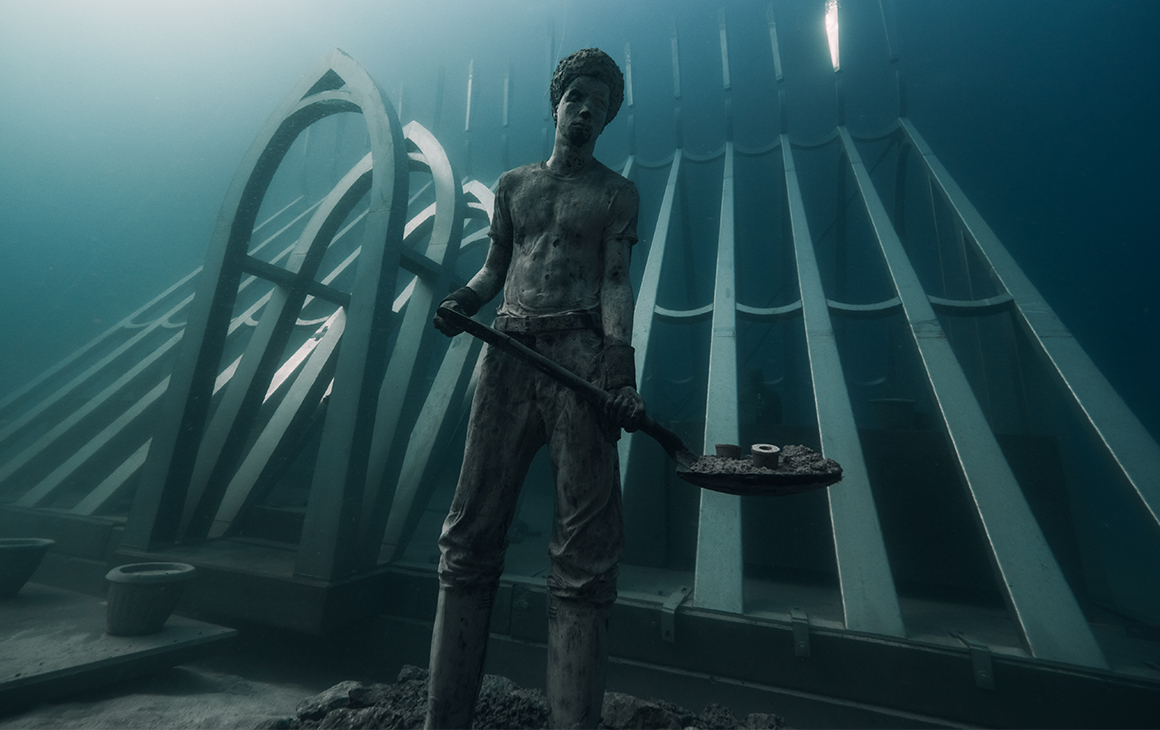 A beautiful and innovative blend of art, science, culture and conservation, the museum is so much more than just an Insta-worthy viewing experience. At MOUA it's about sharing the stories of the reef, and the culture of its First Nations people (especially the Manbarra and Wulgurukaba People), as well as sparking meaningful conversations about reef conservation. Now that's something we can absolutely get behind.
The first stage of MOUA has already been installed featuring several works by world-famous underwater sculptor Jason DeCaires Taylor. First is Ocean Siren at The Strand Jetty, a stunning 16-foot sculpture modelled after local Wulgurukaba Traditional Owner Takoda Johnson. The striking work of art will change colour according to the ocean's temperature using data collected by the Davies Reef weather station.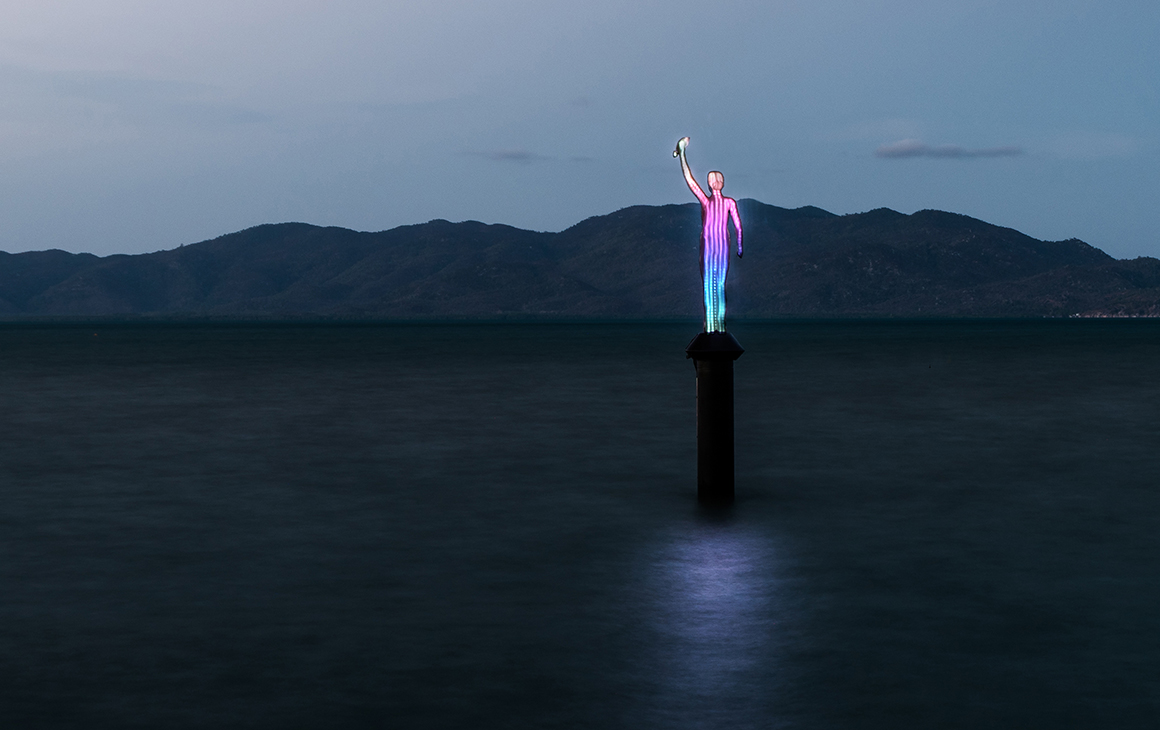 The second—and our personal fave—is the Coral Greenhouse nestled on the seafloor in the Great Barrier Reef Marine Park. Weighing more than 58 tonnes, the Coral Greenhouse is filled with 20 reef guardians who are propagating coral spreading the message of reef conservation.
To view this incredible creation, divers will guide small tours underwater for an up close and personal experience.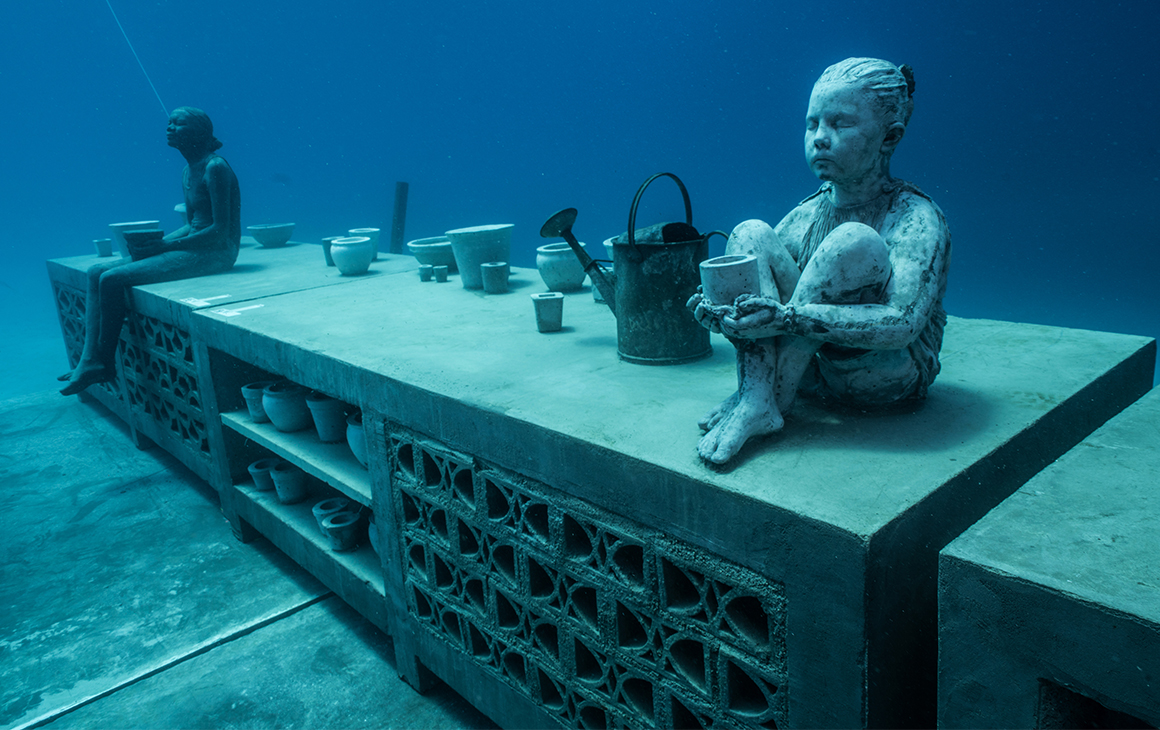 Sculptor Jason DeCaires Taylor, says he hopes his work will advance education and offer opportunities for scientists, and tourists alike to engage in action-based learning.
"The Museum of Underwater Art aims to create a (kind-of a) portal or an interface into our underwater world. A way to explore the Great Barrier Reef. To tell stories of the Great Barrier Reef and for people to understand what a fragile, beautiful and sacred space it really is," he says.
Even better, these installations are just the beginning, with more works planned for both Palm and Magnetic Islands. We'll keep you posted on those!
To book yourself a truly unforgettable underwater tour, head here.
After more holiday inspo? Check out Australia's dreamiest islands.
Image Credit: MOUA, Richard Woodgett