Have you been dreaming of an island getaway? Well, it turns out you don't need to leave the country, or even the state, to enjoy a sun-filled holiday. Us Queenslanders are lucky enough to have literally hundreds of islands available to us just off our sandy coast.
Make the most of the warmer weather and break free of your beachless isolation at last. Spend the next two seasons hopping between Queensland's best islands, soaking up sun and cocktails in your own home state.
Magnetic Island
If you find yourself up Townsville way, Magnetic Island is definitely worth a visit. This paradise is best known for its impressive array of activities, starting with your stock-standard, watersports and progressing to koala filled hikes, sunset sails and shipwreck adventures. The picturesque Selina Magnetic Island is a hostel tucked away behind multiple beautiful beaches, acting as the perfect home base for island exploring. Spend your nights in their gorgeous private bungalows and your days hitting the road in your rented, totally Instagram worthy, Barbie-inspired topless car.
Daydream Island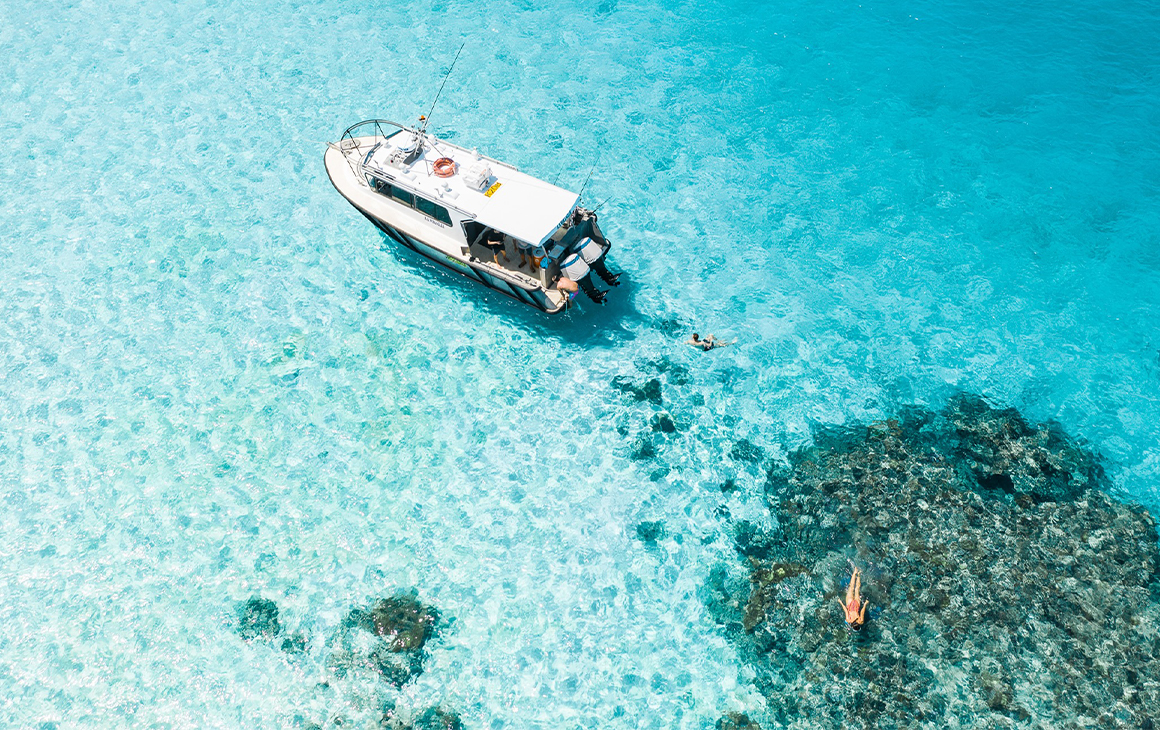 Let's start out with an old faithful for us Queenslanders, Daydream Island. The heart of the Whitsundays, Daydream Island is literally the dream destination for all luxe travellers who love a bit of sun and sand. Stay in the Daydream Island Resort for ocean views, buffet breakfasts, an outdoor cinema and glam vibes in every room. Once you get your fill of exploring the next-level resort, enjoy their free nature experiences that include kayaking, paddleboarding, and public fish feeding shows.
Lady Elliot Island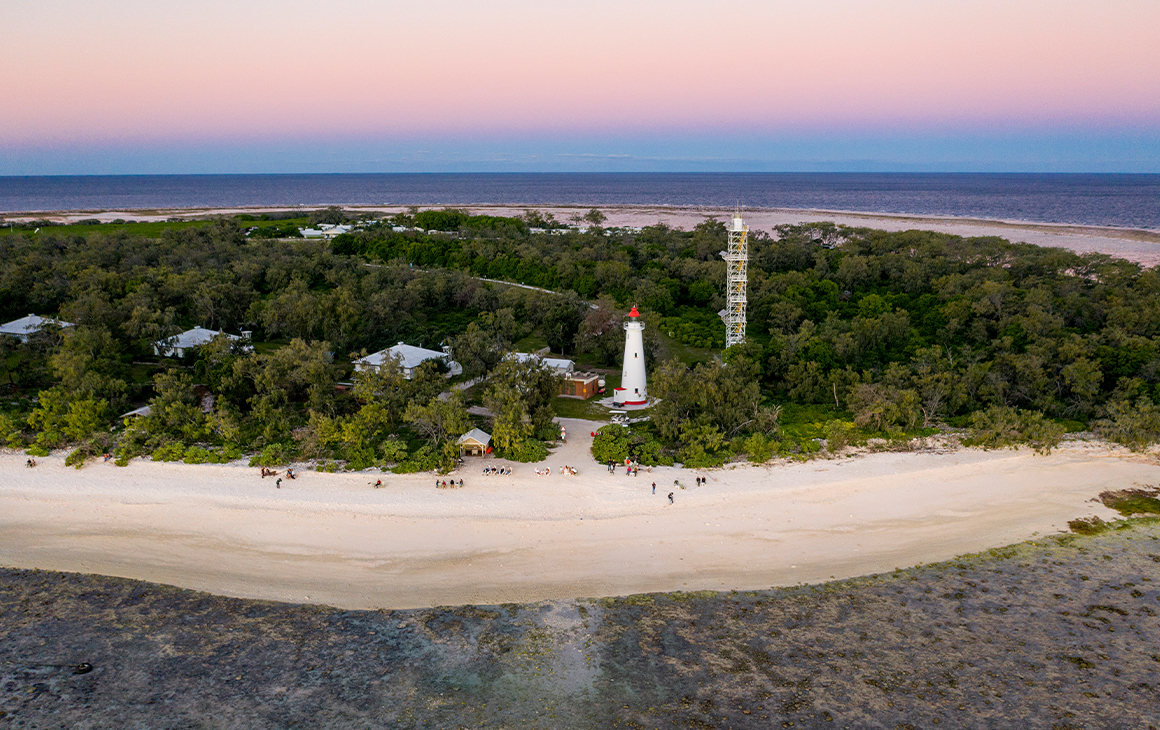 For an eco-friendly beach getaway, you can't go past the Lady Elliot Island Eco Resort. Located right at the southern tip of the Great Barrier Reef, this secluded spot boasts its own 'Green Zone' where marine life such as turtles and manta mays can hang out in highly protected waters. The accommodation itself is entirely powered by the sun, making this the perfect place to enjoy the reef while being confident in the knowledge that you aren't damaging it.
Hinchinbrook Island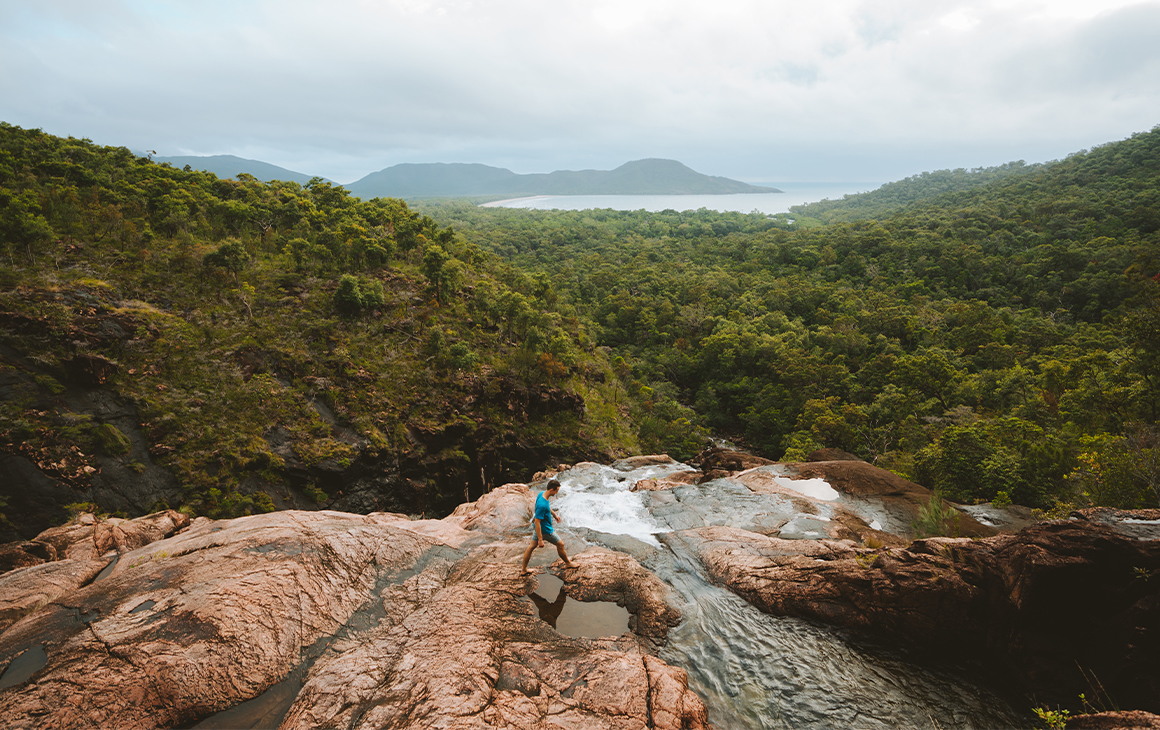 Taking it back to basics is Hinchinbrook Island. The largest island national park in Australia, Hinchinbrook is completely untouched bar a small abandoned resort. Nowadays only a limited number of campers are allowed to stay on the Queensland island in order to preserve the island's biodiversity as much as possible—and when we say limited, we mean 40 at a time. Grab a permit, pitch a tent, and while away your holiday at the most secluded and untouched island camping experience of your life.
Fitzroy Island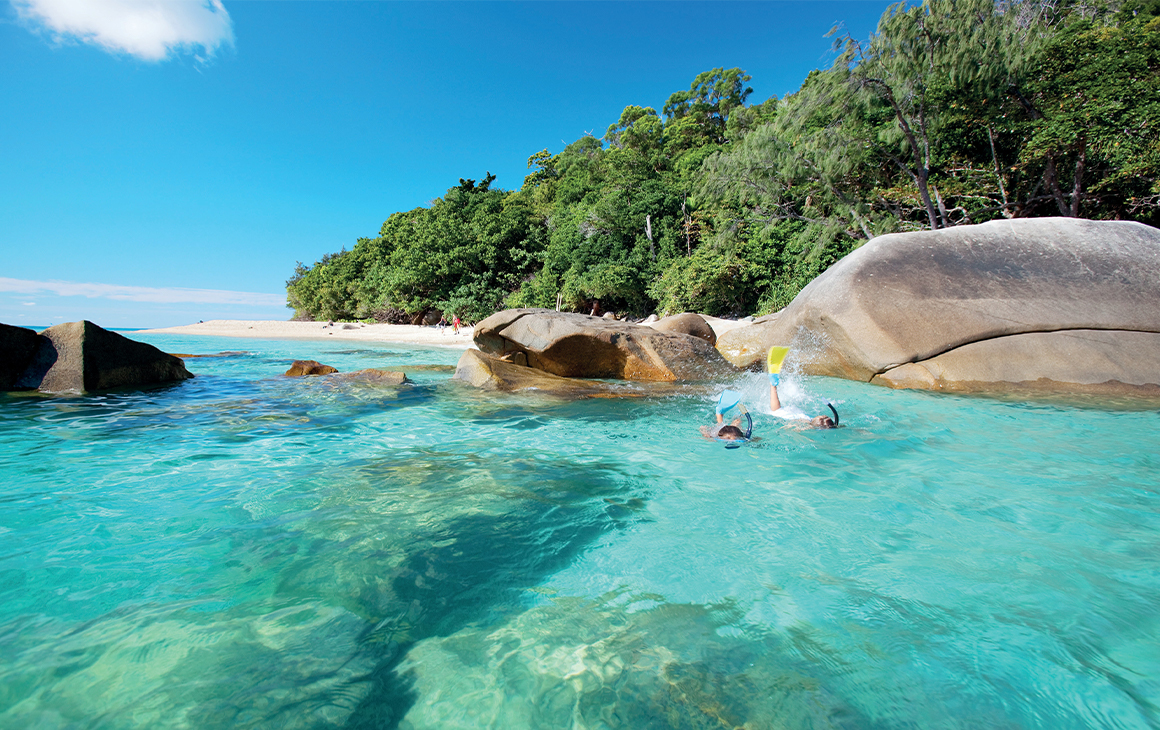 On the hunt for the perfect day trip? Fitzroy Island is a breezy 45-minute ferry ride from Cairns and is perfect for a day of exploring. For the beach babies among you, spend your day sunbathing and snorkelling with clownfish and sea turtles. For those who need solid ground beneath their feet, Fitzroy is home to a sprawling rainforest which you can explore via five national park walks. Before you head home for the day, make sure you visit one of Australia's best-voted beaches, Nudey Beach.
Wilson Island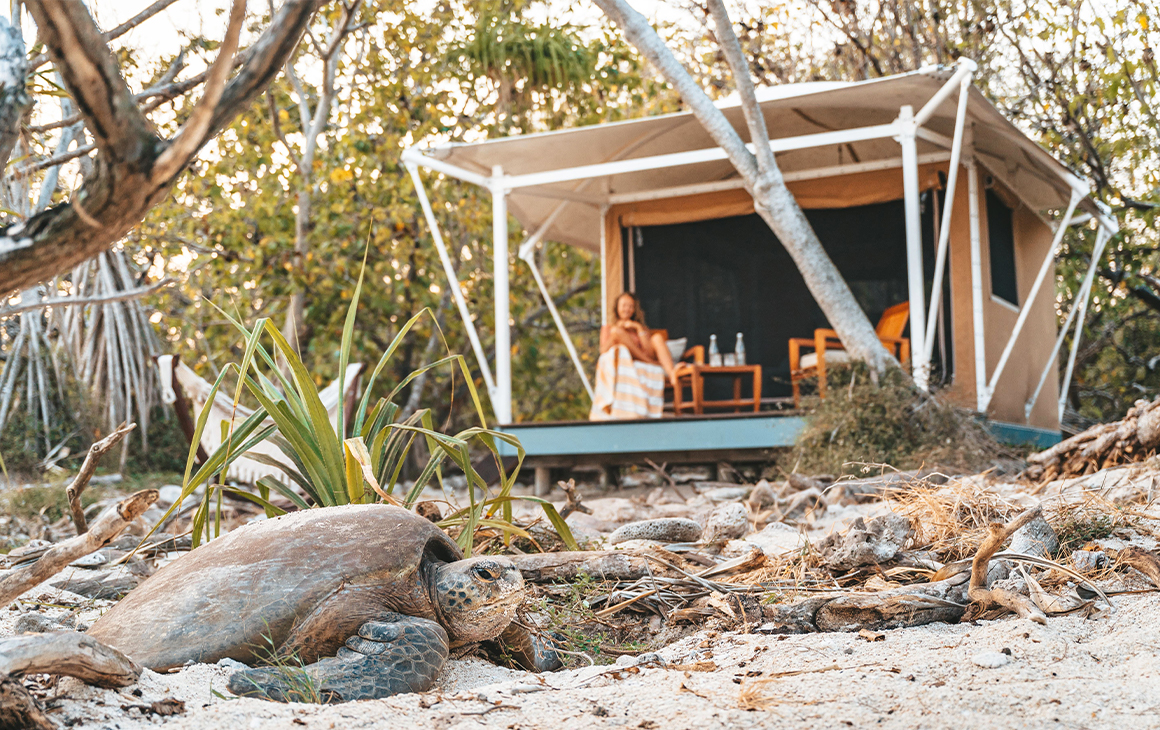 Picture this: no roads, no kids, no crowds. Just you, a picturesque private beach, and the Great Barrier Reef on your doorstep. That is exactly what you'll find at Wilson Island. This adults-only island getaway packs the true castaway experience, sporting only glamping tents with private balconies and an extremely beachy island bar. Rent a tent or rent out the entire Queensland island to live out the ultimate Robinson Crusoe experience.
Heron Island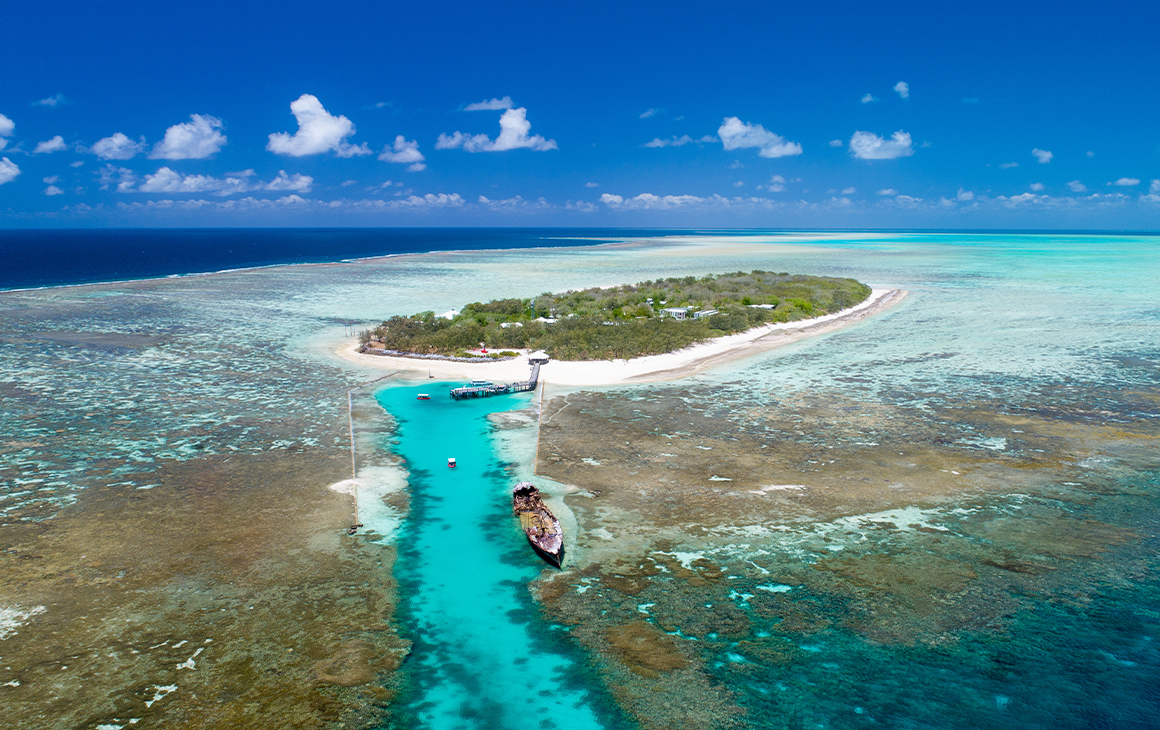 Wilson Island's big sister, Heron Island is only a stone's throw away and just as picturesque. Packing a little more civilisation than Wilson, Heron Island Resort will provide everything you need for a luxe and exclusive Queensland island getaway. Enjoy diving trips, phenomenal dining options, tours and attractions, and of course, plenty of snorkelling and swimming by the Great Barrier Reef.
Great Keppel Island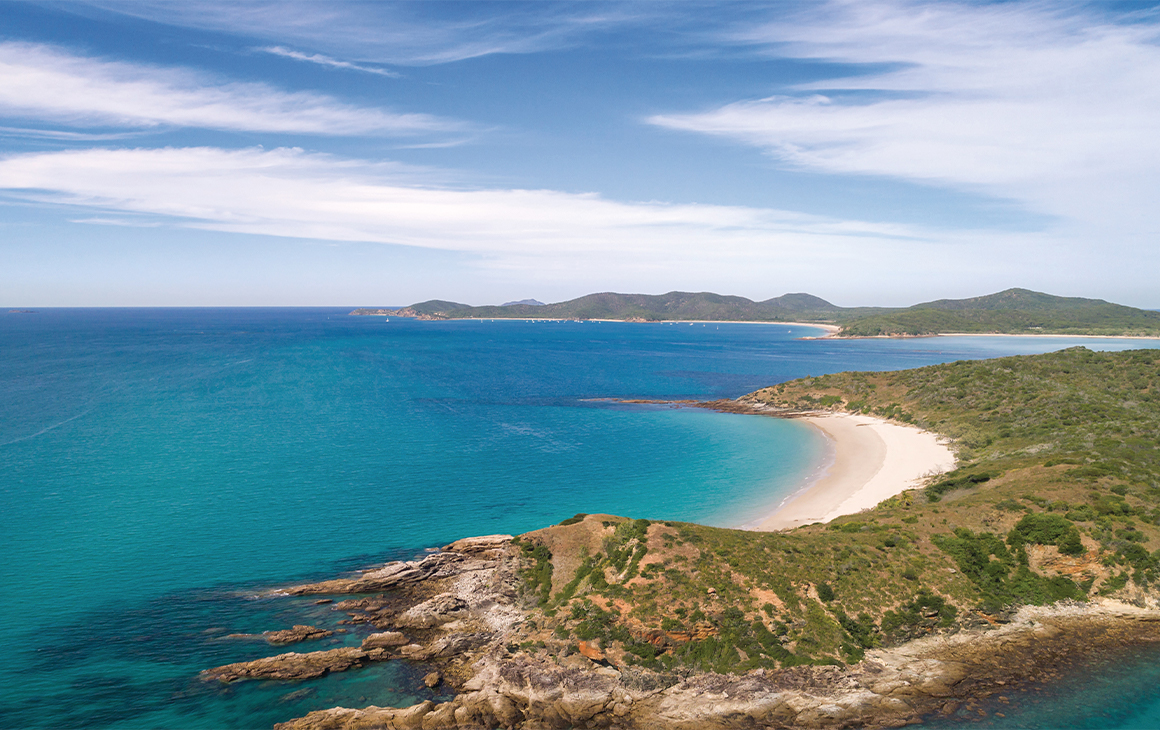 Another back-to-basics island getaway that's perfect for a day trip is Great Keppel Island. This idyllic spot is a quick ferry ride from Yeppoon and boasts 17 stunning beaches fringed with gorgeous reefs just begging you to explore them. With no roads and limited accommodation, secluded beaches aren't hard to find. Sprawl out on your very own white sandy beach for the day and take in the sheer beauty of the Keppel Islands.
North Stradbroke Island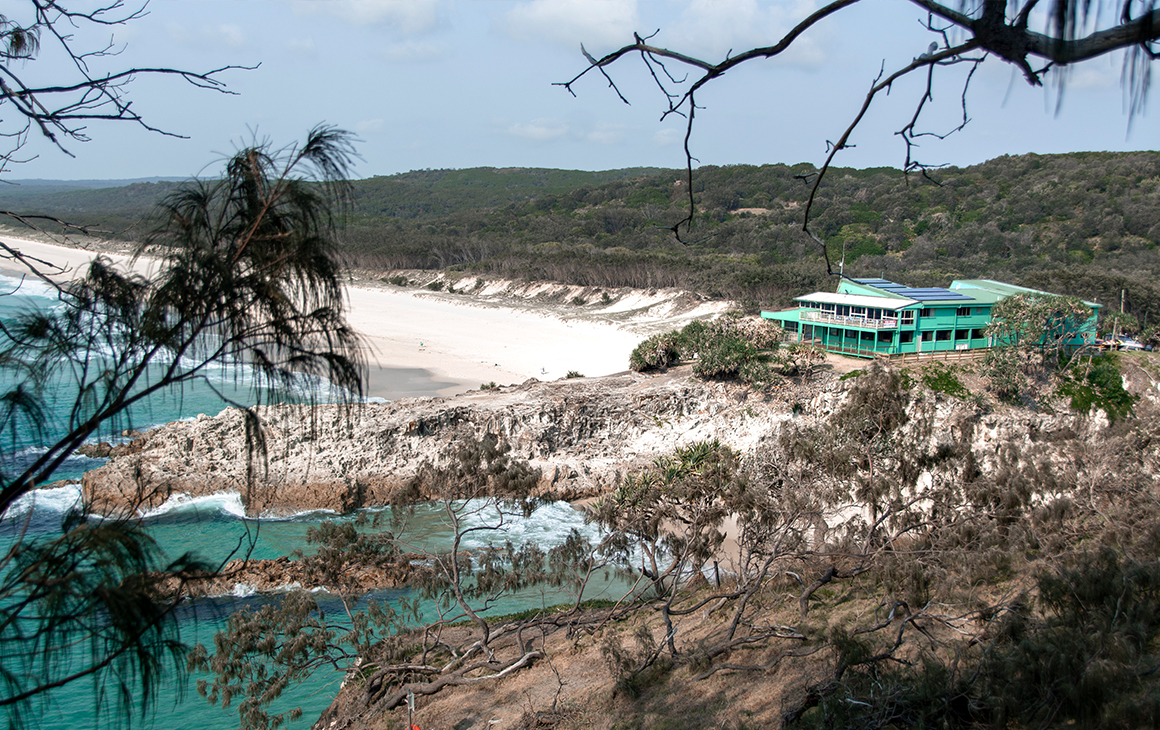 White sand, crystal clear waters, and quality surf. We are of course talking about Straddie, just a convenient hours drive and half hour ferry away from CBD. We could go into detail, but instead we'll just leave this guide to the bes things to do on the island right here. If you're wondering where to stay, check out our list of the best accomodation right here, from beachside cabins to luxe apartments.
Pumpkin Island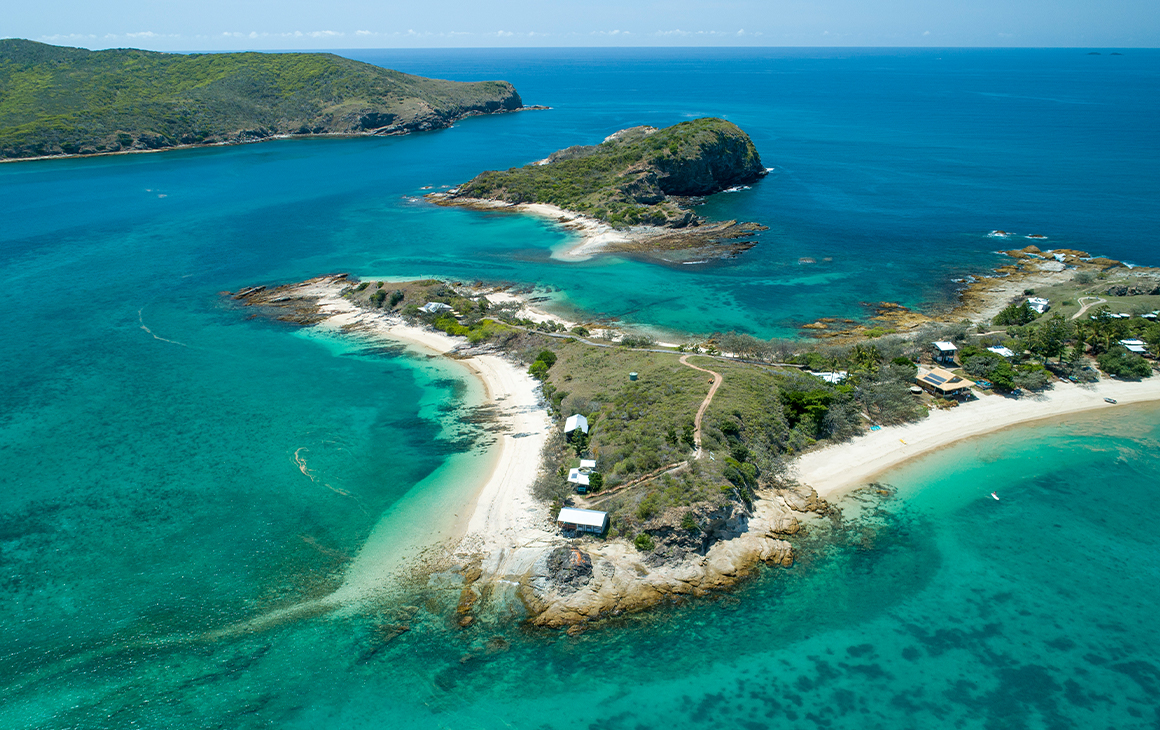 Have all the Queensland islands on this list been a little too big for your liking? Pumpkin Island is a teensy 6-hectare gem nestled in the Southern Great Barrier Reef. With a max capacity of 34 people at any time and only 7 environmentally sustainable, beachfront cottages and bungalows to choose from, this is by far the true small island getaway. Spend your trip watching the marine life from a glass-bottom kayak, stand up paddleboarding, and exploring every inch of the oyster lined beaches.
Prefer to stay on the mainland? Check out the best regional hotels in Queensland instead.
Image credit: dronepicr, Tourism & Events Queensland
Urban List editors independently select and write about stuff we love and think you'll like too. Urban List has affiliate partnerships, and if you purchase something through the links in this article, we will earn a commission from those partners. To find out more about who we work with and why read our editorial policy here.