Lockwood Bar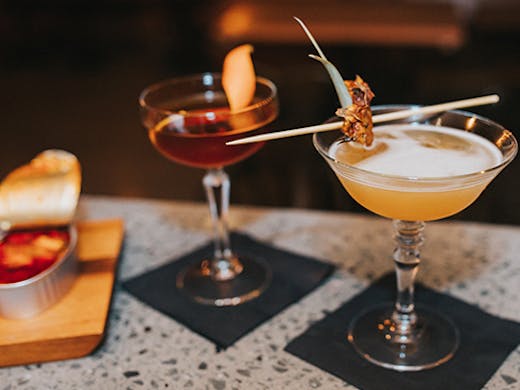 The Verdict
In true speakeasy spirit, until you're in the know, Lockwood, Burleigh's secret bar, is not easy to hunt down, and even when you do know where to look, you still must request entry via text message. Its that sense of discovery, mystique and exclusivity that'll have your heart skipping beats.
Pull up a stool at the bar where stylish bartenders are dressed in ties, waistcoats and flat caps, and ready for a banter while they mix your Rob Roy (a stiff Scotch whisky version of a Manhattan) or as you sip on Boilermaker beer and spirit combos like a Mexican dark lager Negra Modelo chased with tequila. All as seductive mood-inducing blues and rockabilly tunes, think Creedence and John Lee Hooker, set the tone for an intimate night behind closed doors.
With space for 100, though the preferred number is around 50 guests at a time, these guys are honing right in on the dying art of classic bartending and old-school personalised service.
Image credit: Hayley Williamson for The Urban List
---