'Beaches' might not be the first thing that comes to mind when you think of for a day-trip with the kids in and out of Melbourne, but we'd argue that there are more than plenty of absolutely gorgeous spots for the entire family to enjoy.

From the inner city to the Great Ocean Road, Victoria has no lack of scenic beaches to drive to, each with its own distinctive personality. Shallow waters, playgrounds, and pristine sandy beaches are at the forefront here, so look at some of the best kid-friendly beaches in Melbourne and Victoria.
Williamstown Beach
Possibly the best spot in town to catch the sunset at, Williamstown Beach is a little haven in the city, and you'll never have to look too far to find a solid fish and chippery. If you and the fam want to channel your inner hunter-gatherer, you can also try for a bout of fishing at the end of the pier. With views of Port Phillip Bay, a long sandy beach and shallow waves near the shore, Williamstown Beach is definitely up there as one of the best kid-friendly beaches in Melbourne.
Cowes Beach
This stunning north-facing beach is the perfect spot for families to spend the day, with pristine beaches and sultry blue seas. Cowes Beach has a safe and shallow surf to wade in, and it's also quieter than some of the more popular options but no less pretty, therefore a top contender for the best kid-friendly beach in Victoria. There are also plenty of grassy patches nearby for a picnic so make sure you load up the basket.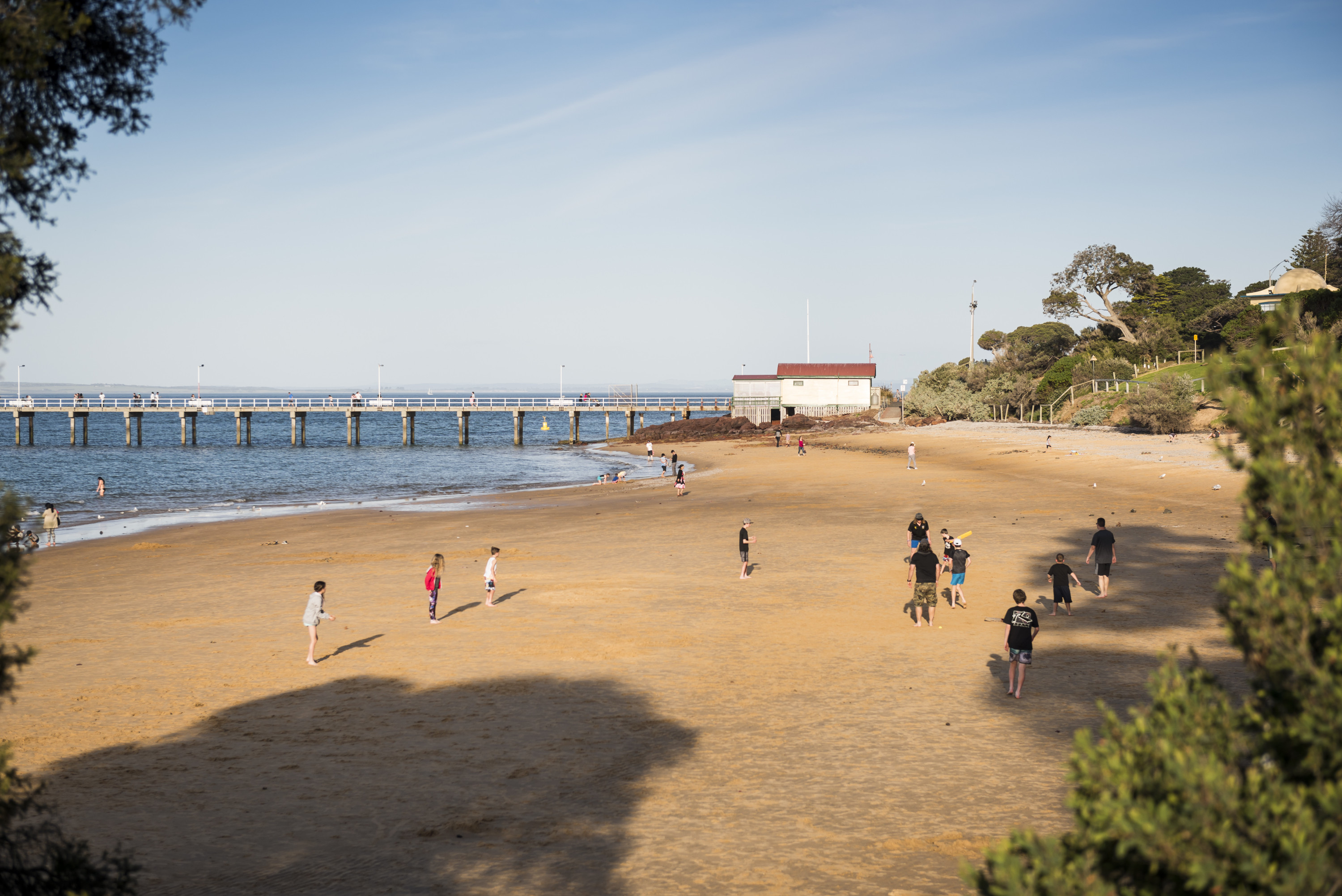 Norman Bay
The main beach of Wilson's Prom is Norman Bay, just a short walk along the sand-banked Tidal River, which then opens up to a wide cove of the ocean. With glorious views and plenty of space, it's an absolute marvel. Tidal River is perfect to dip your feet into if your kids aren't too familiar with the water, making it one of the best kid-friendly beaches Victoria has to offer.
Brighton Beach
With dozens upon dozens of brightly painted bathing boxes lined up along the beach, Brighton Beach is a sight for sore eyes. Definitely one of the most picturesque locations to catch some sun at, it's also great for chilling out with the family due to the calm waters and ideal location. There are also plenty of little cafes and restaurants nearby in case you and the crew are feeling peckish, so bring a blanket and bask on the sand while you eat and enjoy the incredible vista.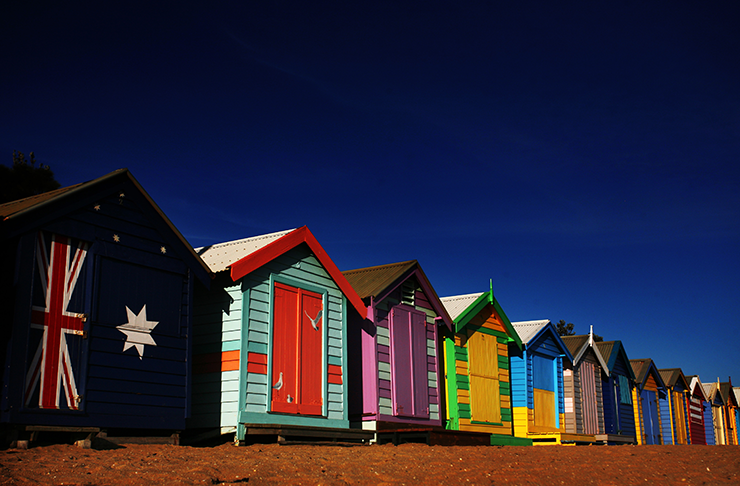 South Melbourne Beach
We're sticking to the inner city for this one, but we have a good reason. South Melbourne Beach is tidy and calm, and perfect for bringing the little ones to. There is of course the beach to enjoy some sun and surf, but there's also a water-themed playground nearby for the kids to enjoy (and to tire themselves out a bit). South Melbourne Beach is definitely of the best kid-friendly beaches around.
Half Moon Bay
Say what you will about an inner-Melbourne beach but Half Moon Bay is an absolute city treasure, especially for families. Located in the bayside suburb of Black Rock, the cliff-wrapping stretch of beach with shallow waters on low tide is perfect for all levels of swimming. At dusk, it's littered with plenty of fish and chip enthusiasts taking in the scenes.
Mount Martha Beach
A pinnacle of the peninsula's beach offering, Mount Martha has a stunning beach right in the heart of town; a long stretch of sand extends from the cliff point right down towards Mornington. Being a bay beach you needn't worry about rips or waves, just gentle blue water that shimmers in the sun; there are also plenty of beautiful nooks around the cliff edge of Mount Martha that are perfect for snorkeling and fishing.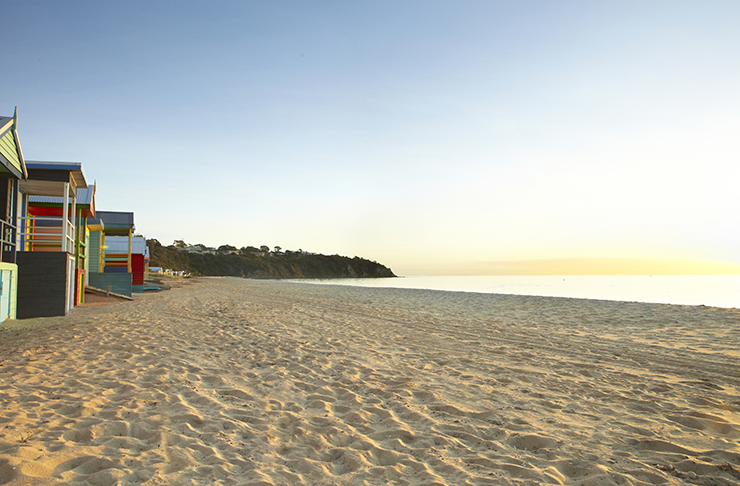 Chelsea Beach
Chelsea Beach has absolutely everything for a day out with the fam, from a BBQ area, a nearby playground, plenty of shade, a clean beach and some pretty spectacular emerald-coloured waves. There are plenty of shallow sections to paddle around near the seashore, making it one of the best kid-friendly beaches in Melbourne.
Lorne Beach
About a 2 hour (incredibly scenic) drive from Melbourne, Lorne's beaches are some of the most beautiful that Melbourne has to offer. The sweeping bay is sheltered from the wind and with the Otway hinterlands as the backdrop it's a magical place for a dip, just make sure to keep between the flags on the main beach if you're not too confident with waves.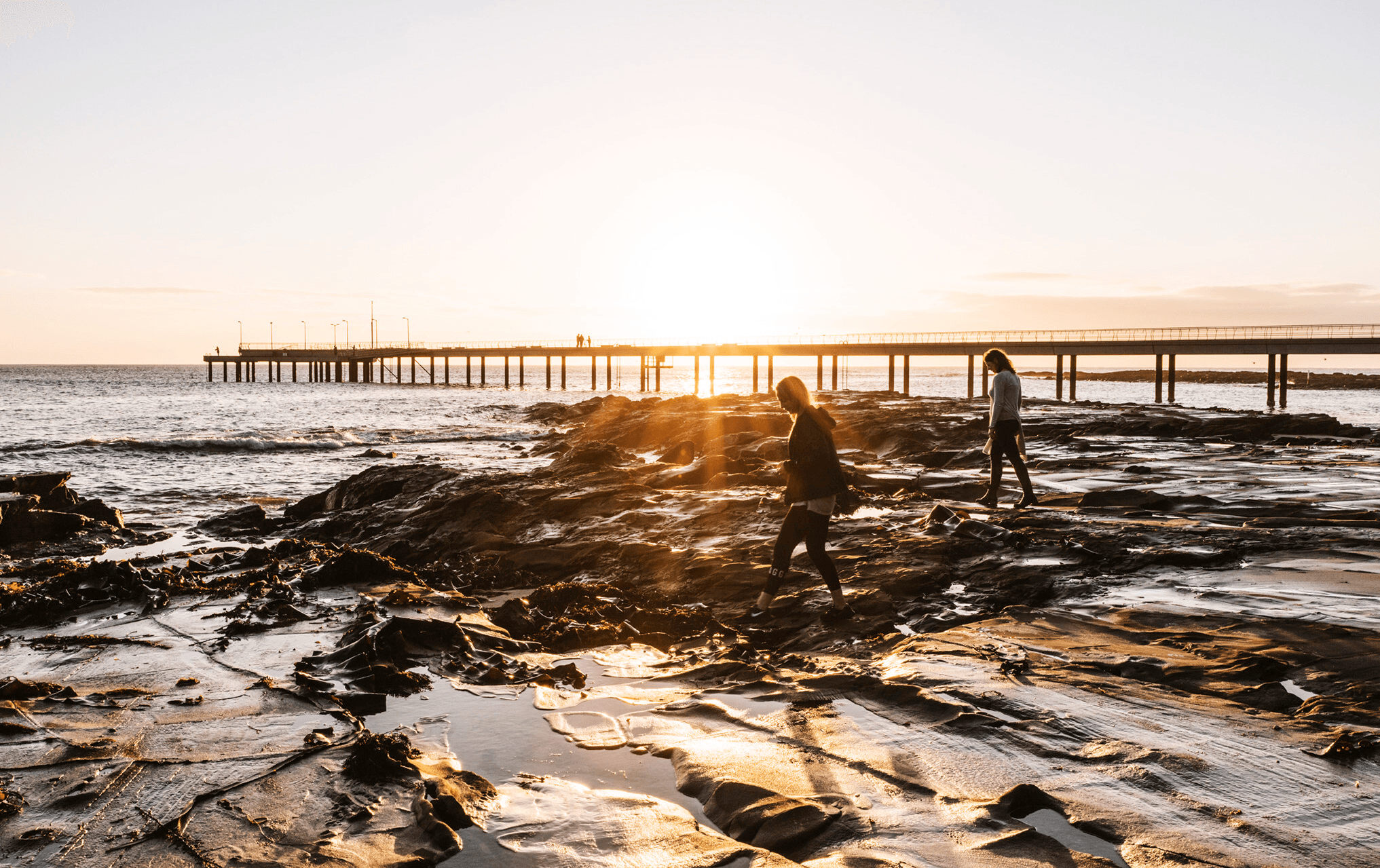 For more things to do with kids, head this way.
Image credit: Urban List, Visit Vic