When you list out Michael Roeger's athletic achievements, it quickly becomes clear that running is an inescapable and highly rewarding facet of his life. To date, he's represented Australia in four Paralympic Games, and five World Championships, winning a Paralympic Bronze medal in Rio 2016 and claiming the title of 2019 World Champion for his marathon win. He is also the first ambulant para-athlete to run under 2:20 for a marathon and currently holds a whopping four world records for his running prowess.
But it hasn't always been smooth sailing on the path to success, with injuries and illness throwing challenges up at often unideal times. As part of The Run Up, a project to unearth the stories of some of Australia's most passionate runners to get you motivated to lace up, we chatted to Michael about his journey—what keeps him coming back to running time and again despite the challenges, what it's like to represent your country on the global stage, and what it is that makes him run happy.
Read on to see how a strong support network, seeing the sites of the world, and Coldplay all factor into Michael's run up journey.
Can you tell us about your running journey to date? Were you swift off the starting line, or did it take a bit of a run-up to get to where you are?
My professional running journey has been a little over ten years and I am still learning, growing, evolving, and improving. I've had many ups and many, many downs but I try to learn and take away the positives from every situation. I've been lucky to travel the world training and racing, meeting some lifelong friends along the way. It's not always about the result but the journey and the steps along the way to get there.
I always enjoyed running as a kid—chasing balls, and playing team sports was what I loved. I was pretty good as a junior in South Australia, but I feel it took a lot of hard work, commitment and sacrifice to get where I am. I had a dream early on to be the best in the world at something, and that was going to be in running.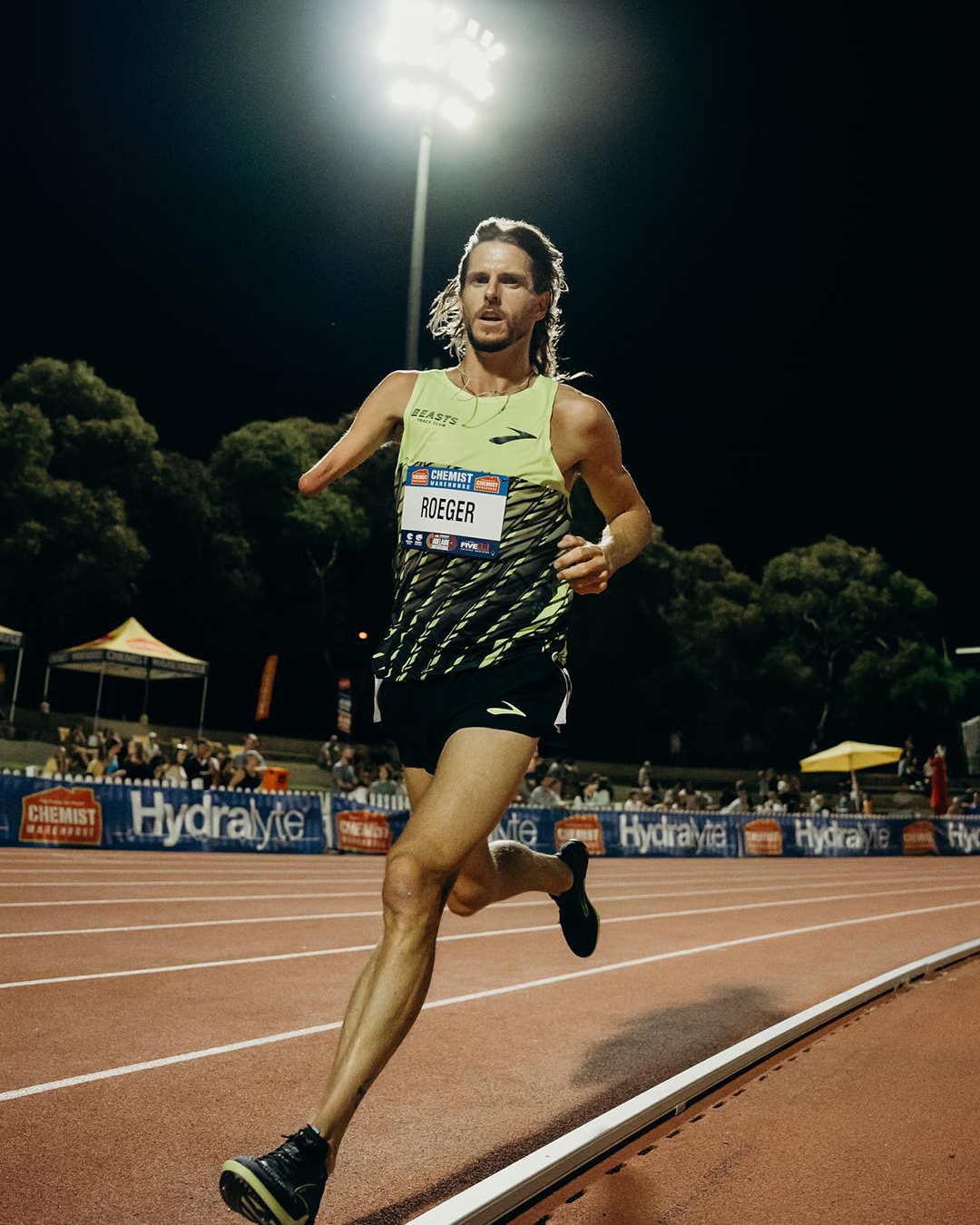 Running is something that resonates differently with everyone, what would you say is your purpose to running happy?
Early on in my life, I fell in love with running. What I loved most about running is I felt free and when I ran nothing else mattered. I loved the feeling of racing and being on that start line where everyone was equal, and all you had to do was run as hard as you could until the finish.
Running happy is to be out on the roads or on a nice trail floating along and feeling like there is nothing else in the world except where you are running. To be free and in synch with your body and feel the nice easy flow. I love travelling to new places around the world and exploring that city or place where I am on an easy run and taking in the sights. To me running is a way of life and a form of meditation.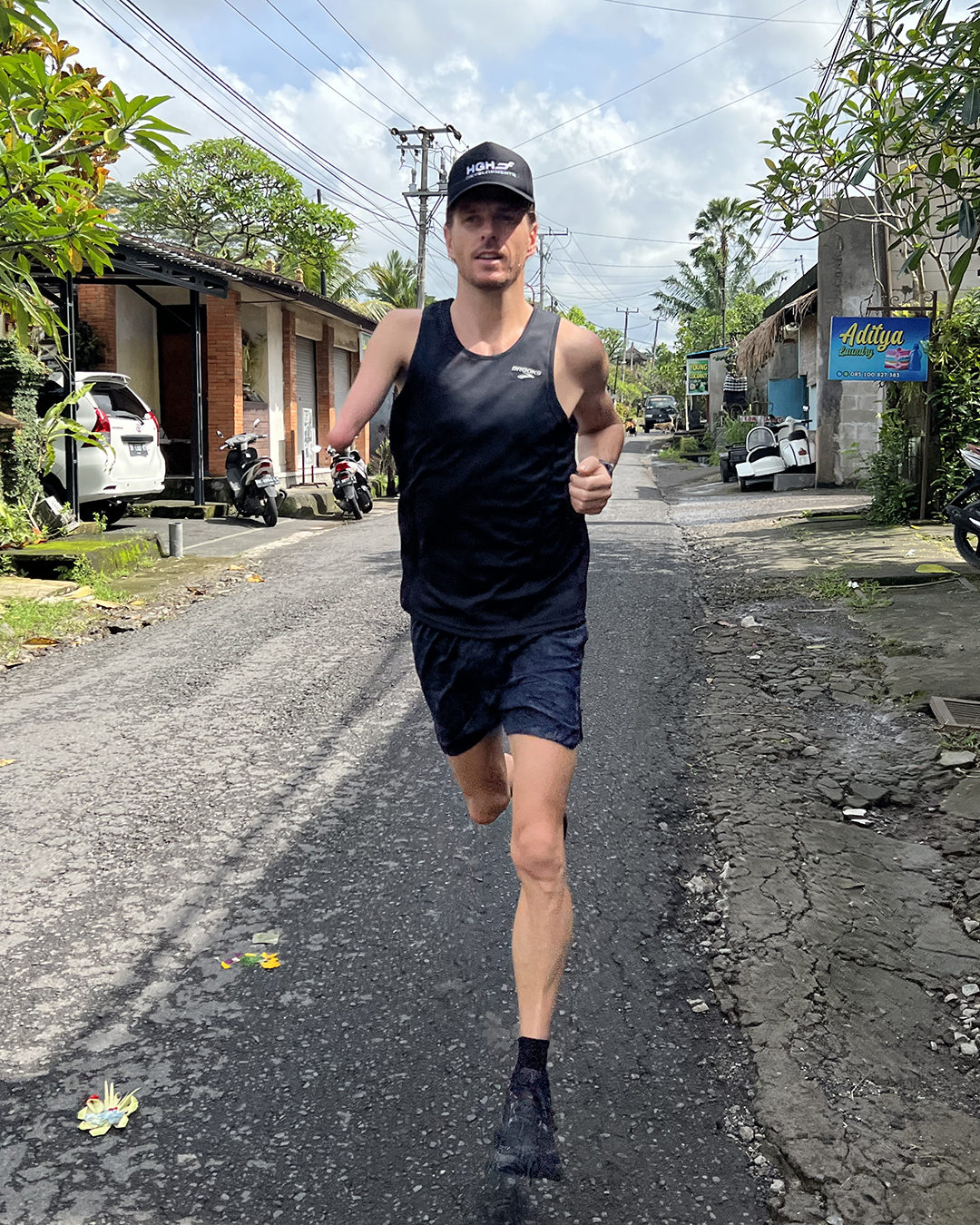 Take us back to 2015. You've just beaten your first (but definitely not last) world record. What does that feel like in that moment, to be the fastest in the world at the sport you've dedicated so much time to?
That was such an amazing feeling. My coach and I had been chasing that world record in the 1,500m for probably 14 months and had been close several times. It was pretty much a perfect evening on the track in Boston, all the stars aligned, and it was my time. I knew with 200m to go that all I had to do was to keep form and run through to the line and that WR that had stood since 2012 would be mine.
Today, it is still one of the best feelings I have had in my life. The hard work, the sacrifice, the dreams, the missed family, and friends' events just everything was finally all worth it. The first one has been the most special, but they are all a feeling that is incredible and one that I will keep chasing for a while longer yet. To be able to share it with the people who have put in so much work and time in me is important as well.
Okay now take us to the four Paralympics you've competed in. We're really familiar with the adrenaline and spectacle of the Games themselves, but what's it like to be on the inside, and go through such a rigorous training period beforehand?
I've been lucky to go to four Paralympic Games, and they have all been unique. Beijing 2008 was my first Games as a 20-year-old, it was an amazing experience to race in the 'Birds Nest' in front of 80,000 people. There was no real expectation of me in these Games and I went in to just do my best. Fast forward to Tokyo in 2021—I was going in as the World Record holder, the current World Champion in the marathon—you are expected to win. Unfortunately, my preparation didn't go to plan and I sustained a stress fracture in my leg five weeks out, which was shattering.
A lot happens behind the scenes in a preparation for a Paralympic Games—it's one shot every four years, which is unique and can be brutal. We have a four-year plan in place, we train every day. We see dieticians, psychologists, biomechanists, massage therapists and the list goes on. I'm very lucky to have a great team behind me at the Australian Institute of Sport and my coach Philo Saunders makes sure we will be ready when it counts.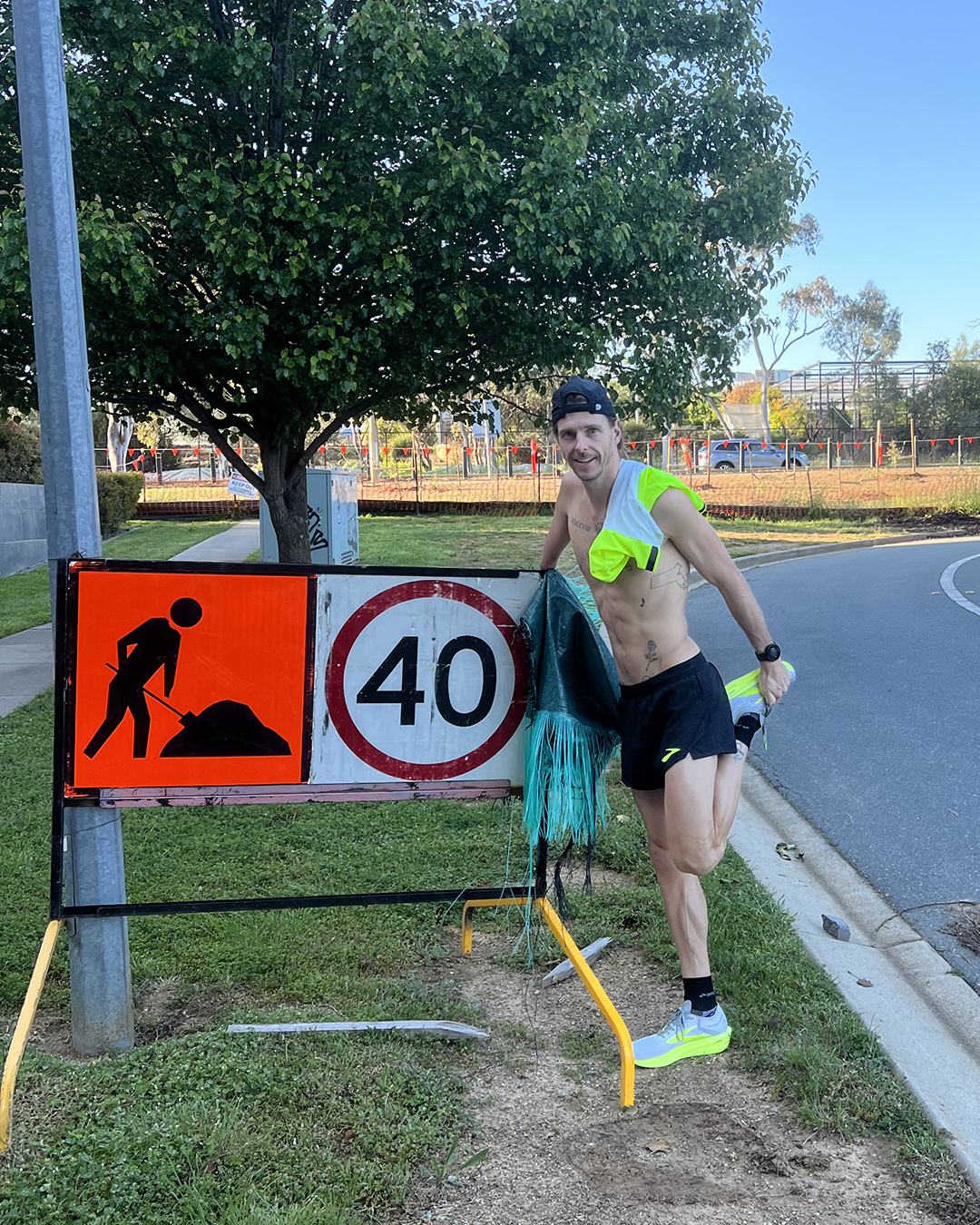 Sounds like you've gone through a bit of heartbreak and physical injury throughout your career. What keeps you coming back time and again and gives you the strength to continue to break world records?
I've had my share of setbacks, injuries, and illnesses throughout my career and some of these have come at the most horrible time. There are a few things that keep me coming back. The first is I still think I can improve and get the best out of myself. The second is, I want to keep pushing the limits of the human body and push those records out as far as I can so they will take a long, long time to break. I am a competitive person in nature and attempting to be the best and improving and challenging myself after setbacks gives me the strength and motivation I need. It is like everything in life, there will be obstacles and hurdles, but they make the end result more rewarding—it would be boring if it was all smooth sailing, right?
Who is your biggest support throughout the Paralympics training period?
I have a lot of support through my training and racing, but the number one support would have to be my coach, Philo. Without him none of this would work. He is not only my coach but wears many hats; manager, psychologist, training partner and more. It takes a big team to get to a big event like the Paralympics and so many pieces to the puzzle and Philo makes sure it works.
What would you say to anyone who's thinking about giving running a go but is yet to start?
Getting out the door is the hardest part. What I say to most people is you never regret a run when you finish. I think if you are just starting, try not to have too many expectations and start off run-walking for 20-30 minutes. Once you get more confident and fitter you can gradually increase the run.
What's your favourite thing about running—do you legit get a running high?
I love how free it makes me feel. When I run I can de-stress and flow with my body and mind. For me, I get the runners high, the deep relaxing state of euphoria, in a hard successful workout or race and I feel on top of the world. It's a sense of achievement—it reassures you that all the work you have put in was worth it. You feel on top of the world.
Let's talk soundtrack—podcast, bangers or nothing?
I love my music and I'm always listening to something. Music always gets me going and usually you will find me with the AirPods in or a speaker on.
If bangers or podcasts between the ears, what's your vibe?
Love my music; Coldplay, Tupac, Jack Johnston, Jack Botts, Ben Camden, Elton John, Queen and Post Malone can all be found on my regular shuffle.
Editor's note: this article was produced in partnership with Brooks. Thank you for supporting the partners who make Urban List possible. To read our editorial policy, click here.
Images: Supplied, sourced from Instagram , credit Declan Hartley Brown