The Easter weekend is always a good excuse to get away from the same four walls, with that extra time up your sleeve we're able to get out and about and park up in some of Victoria's finest spots outside of Melbourne.
To help you get the read on some serious #cottagecore or coastal escapes this Autumn, we've rounded up some of the finest stays to maximise your long weekend:
Glenlowren Nissen Hut
DIXON'S CREEK
Set out on a sprawling 100-acres of pristine Yarra Valley farmland, the Glenlowren Nissen Hut is a stay that should be at the top of your easter weekend hit list. The gorgeous semi-spherical iron housing rests afoot of the gorgeous private wetlands that provide shimmering reflections of the sun from the living room as well as a soft diffused light through the surrounding trees and bushlands. Inside it's a quaint space, cosy yet spacious enough to stretch out, be it at the open-plan kitchen bench or dining table with a couple of glasses of red, in front of the lounge with the Coonara fireplace warming the entire lodging or in the bathroom's spa. You're also just a stone's throw away from the region's top wineries, a short drive to Four Pillars HQ as well as a range of stunning hikes and cycling trails if you're so inclined.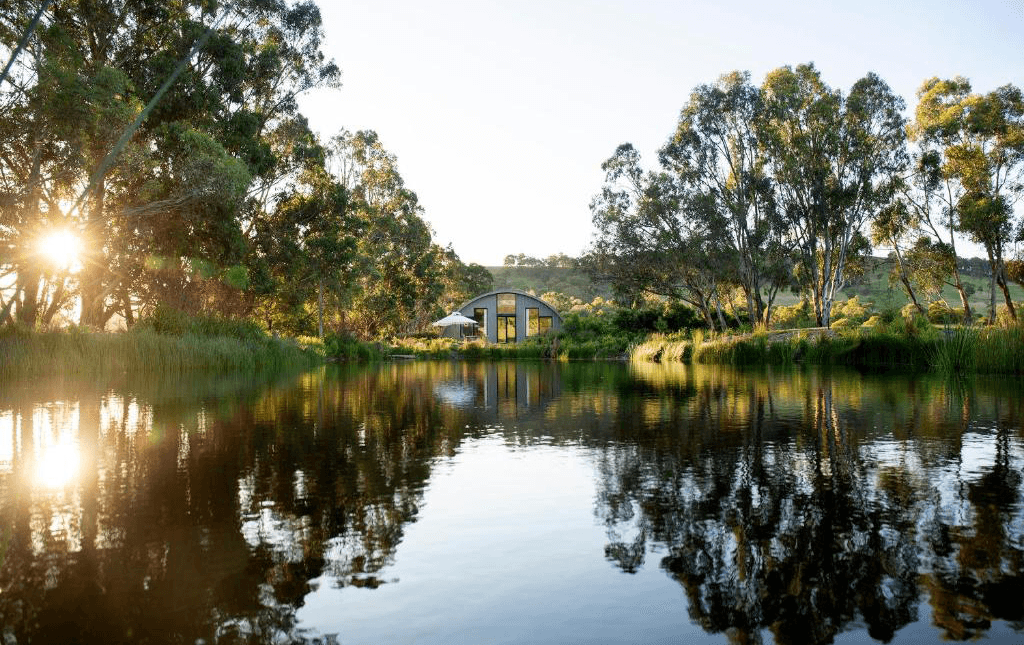 Poet's Lodge
DAYLESFORD
There's hardly any other spot in Victoria as beautiful as Daylesford, as those cooler sunny days of April creep in, leaves starting to golden. If farm chich and rustic #cottagecore tickle your fancy, you'd be hard-pressed to find a better stay than Poet's Lodge. The house dates back to 1852 and still retains a lot of its former charm with wrapping verandah and sloped roof; It also features one of the most stunning reading rooms which also functions as a dining space with a large wooden table, giving primo options for a dinner party you'll never forget. The house is situated just five minutes walk from the main drag so it's in perfect proximity to all the action with plenty of comforts if you prefer to stay put.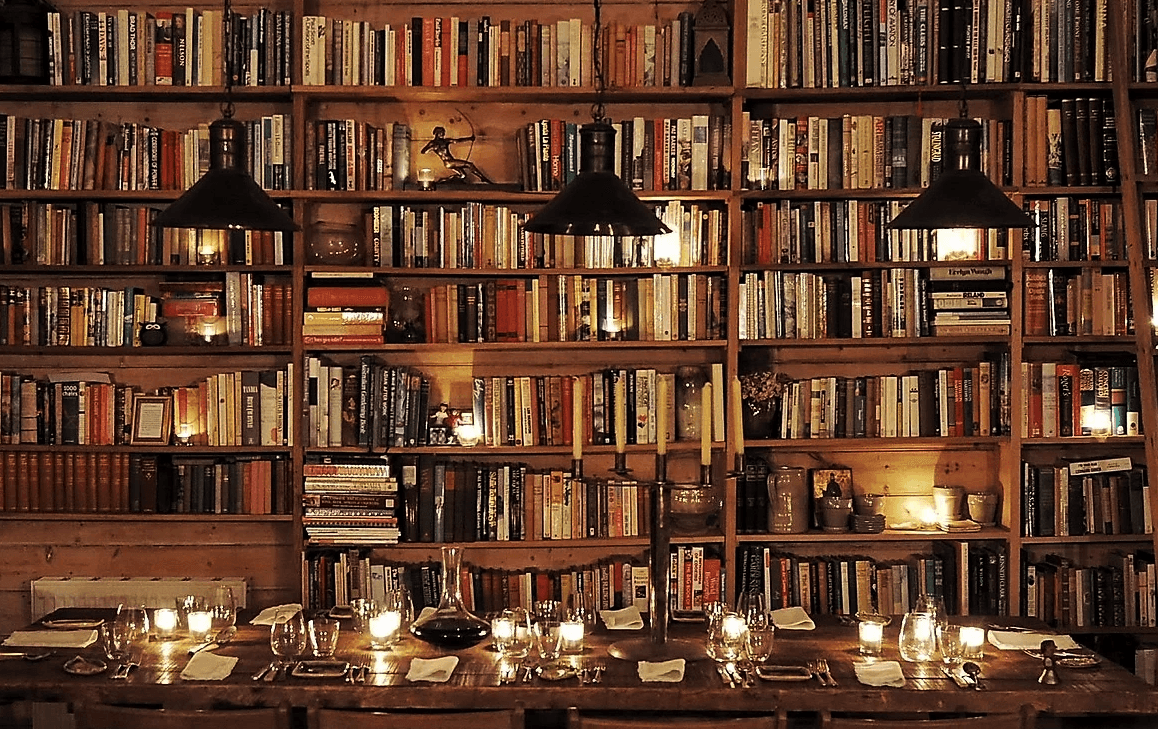 Glamtainer
CASTLEMAINE
Tiny houses are pretty rad, they've got everything you need for a quick weekend getaway and it's reasonably hard to get lost inside them. If you're wanting something a little more fancy than your run-on-the-mill tiny house, this Castlemaine 'Glamtainer' has your name on it. Styled to a tee the aesthetic is spot on here, the bedroom leads out onto a wooden verandah with morning sun pouring in and some serious tranquil views with the bush just outside your front door. It's also got its very own kitchen so you if you're all set.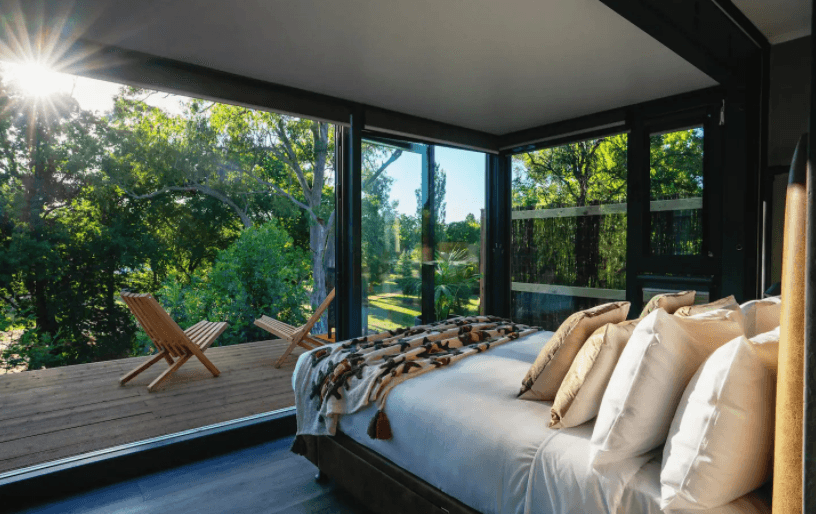 Campaspe House
ECHUCA
There's nothing more quintessential long weekend than heading to Echuca, getting stuck into the Murray and enjoying all that region has to offer. Campaspe House is a real 70s-style charmer that has a lot to love; especially for an Easter getaway, with the bush and the river at your backdoor, you're right in the action and surrounded by all kinds of beautiful plants and wildlife. The house has an immaculate fit-out, the sparse white-painted walls are filled with rattan furniture, indoor plants and framed prints and artwork, a backdrop you can feel comfortable parking up with a couple mates and a few good bottles of red.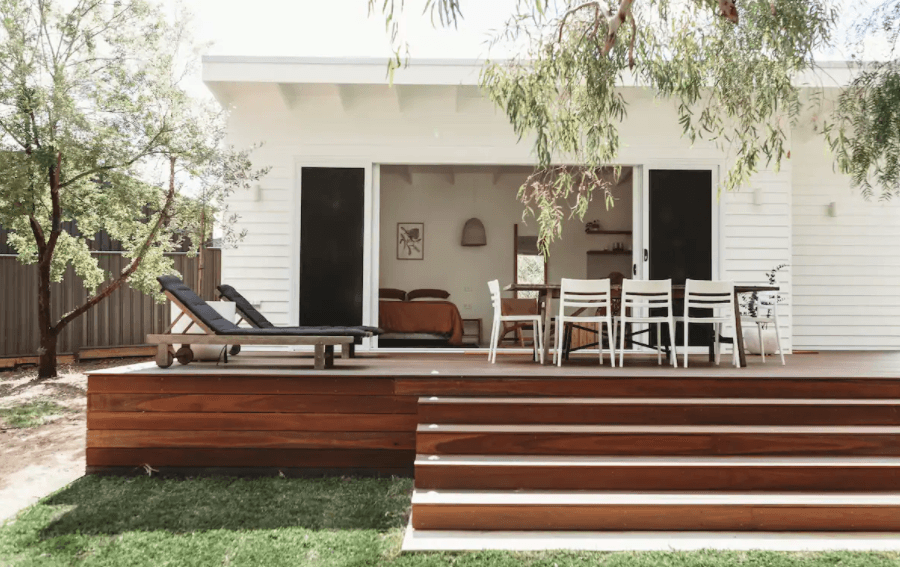 Gippsland Getaway
YARRAGON SOUTH
Far away enough to escape the hustle and grind of the city but still low enough on the KM's that you won't be in the car for half your weekend. This country-style getaway situated in Yarragon is an idyllic option for the Easter weekend, with a pitched timber ceiling, roaring Coonara fireplace that centres the lounge room, and wooden verandah with an outdoor area that provides views of the lush native bushlands that surround the property. Make sure you stop through at the local bakery, one of the finest pie and doughnut combinations in the state.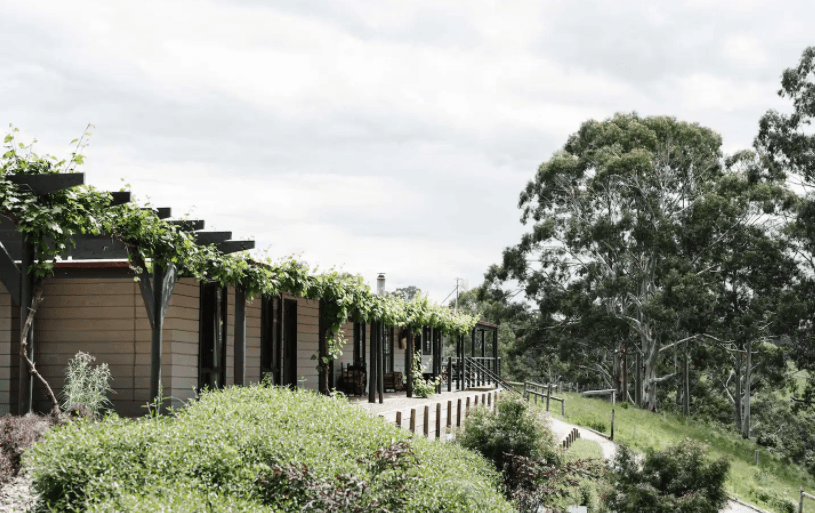 The Hideaway
TORQUAY
Looking like something straight out of sub-tropical Queensland, The Hideaway stay in Torquay is a shining beacon of good times and strong coastal vibes. The breezy weatherboard house is a serious dialled up surf shack with a long verandah and open-style living that spills out to the garden. With plants, couches and chairs line the deck and provide the perfect refuge for that post-wave or post-swim malaise. The inside is equally as tranquil with a sky-high ceiling and white-washed walls and skylights that allow the sunlight to beam about, with a fireplace, outdoor pizza oven and the beach 200-metres from your doorstep, there's a lot to love.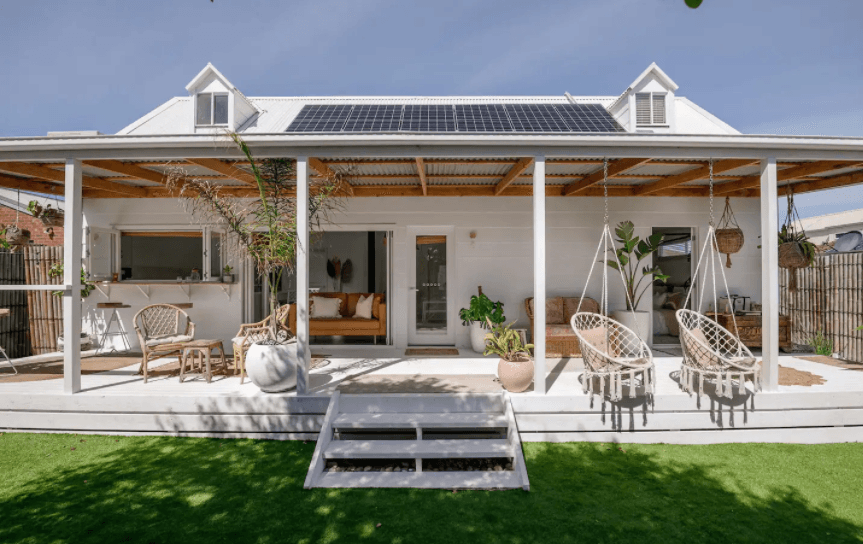 The Barn
YINNAR SOUTH
One with a serious aesthetic, The Barn is set on a picturesque five acres and provides guests with that perfect blend of native Gippsland bushlands and undulating hills. The multi-level converted barn stay features a minimalist fit-out, showcasing the star features of the property; the natural timber ceilings and walls as well as the polished concrete floors and farm-chic furniture that is placed throughout. The upstairs bedroom is something straight out of the design handbook, with a pitched timber ceiling and wide window giving you a view of the surrounding nature below. The freestanding bathtub with refurbished taps also adds that level of authenticity you want from that Autumn country escape.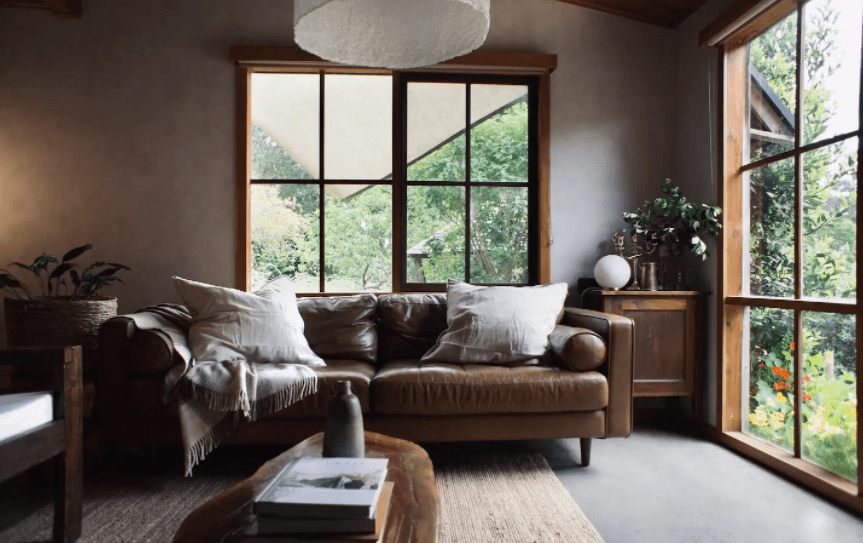 Looking for something a little more romantic? Check out these perfect love shacks.
Image credit: Poet's Lodge (supplied)
Editor's note: Urban List editors independently select and write about stuff we love and think you'll like too. Urban List has affiliate partnerships, so we get revenue from your purchase.