Adventure is well and truly back on the agenda, and we're always on the lookout for activities for the to-do list and we've found a hidden gem a mere 15 minutes from the CBD.
Essendon Fields and its resident airport have been synonymous with travel, adventure and flying for over a century, but we've uncovered a handful of activities that take these themes to a fresh new place. From adrenaline-packed freefall flying to fresh new flavours that will transport you around the world, read on for eight reasons to put Essendon Fields on your weekend to-do list.
Mr McCracken
This new-age gastropub, from the team behind Captain Baxter and Republica in St Kilda, will open up your taste buds to fresh new flavours and have you coming back for seconds. A menu stacked with fresh Australian produce and a paddock to plate mindset, this menu is the backbone of this memorable dining experience. Relax by the large stone fireplace with a vino from a wine list selected to perfection by a dedicated sommelier, or sip on a cocktail with a twist. With a spacious alfresco area and cosy interior, Mr McCracken is an ideal location for everything from date night to a long lunch with your mates.
Experience the best that local and native produce has to offer with yellowfin tuna, native bush tomato and black rice. Get winter-ready with the decadent gnocchi and wagyu bolognese with pangrattato and round out a delicious dining experience with an artful ice cream sando with smoked chocolate and macadamia.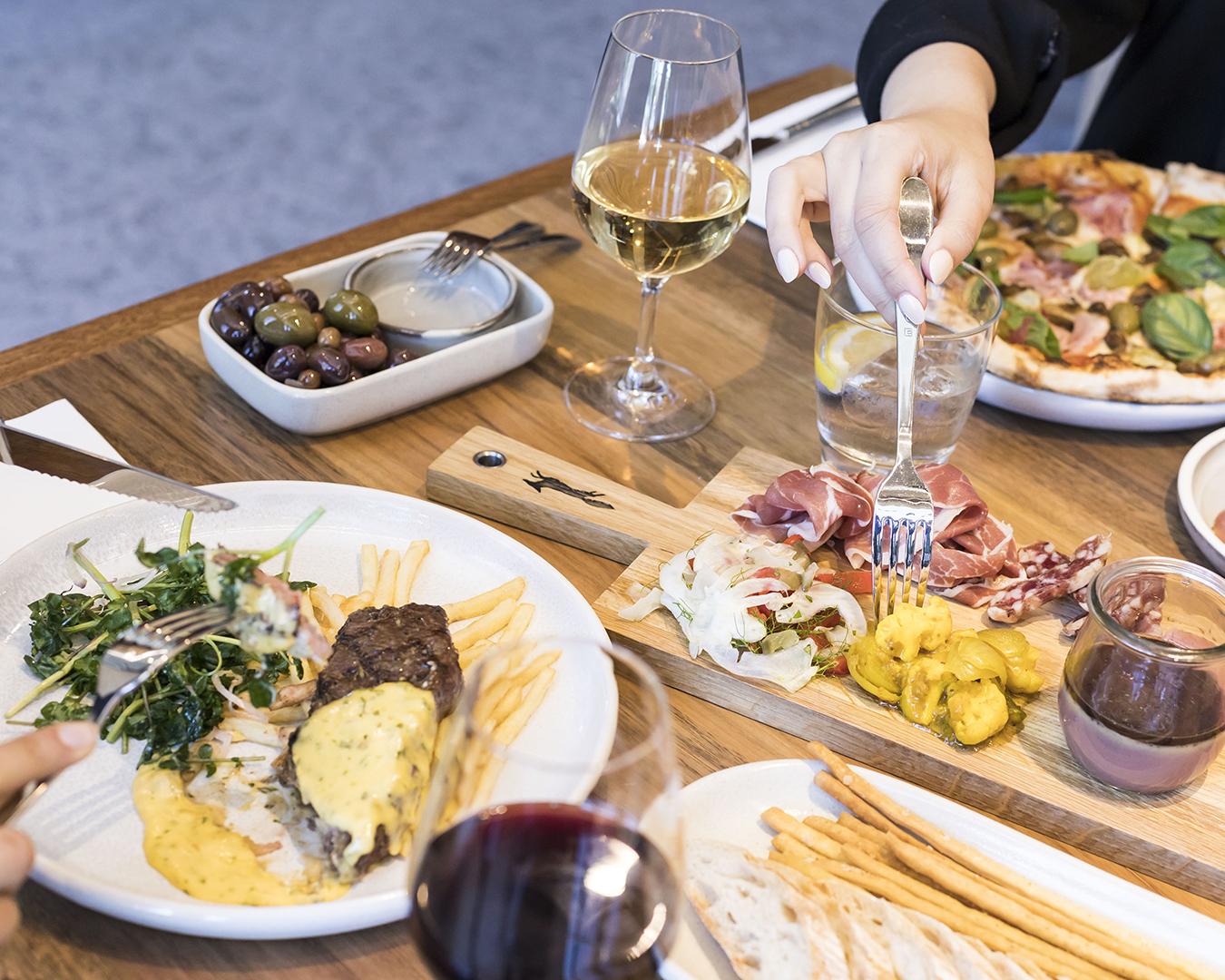 Head over here to check out the rest of the menu and book a table.
Bounce Inc.
We can hear our inner child squealing with excitement. With around 3,000 square metres of interconnected indoor trampolines, adventure features, padding and airbags, Bounce is the trampoline playground we could only have dreamed of as kids (shout out to the friend who always invited us over to use the trampoline after school).
Unlike the trampolines of our childhood, Bounce is built for endorphin seekers of all ages, from pre-schoolers through to students, adults and your entire family. This experience is a choose your own adventure: learn new skills, let loose to gain some confidence or simply freestyle to release that post-body-moving high. It's also the only trampoline park built in one of Melbourne's most historic airport hangars and on a fine day the team open the doors, revealing a bonus spectacle of planes zooming past while you bounce around.
Get the gang together and jump over here to book a spot.
iFLY Melbourne
If you're looking to catch a little more air than the humble trampoline can provide, we'd like to draw your attention to the ultimate adrenaline experience that you don't have to travel vertically for. iFLY at Essendon Fields will have you literally floating on air at this indoor body flight experience.
With wheelchair access, highly trained instructors, and an open invitation to adventure seekers of all abilities aged 3 to 103, iFLY is an action-packed activity for everyone. Creating a true free-fall experience (without the chaos of having to jump out of an actual plane, bonus) the vertical wind tunnel generates a wall-to-wall cushion of air to float safely on and simulate all your superhero fantasies.
For more information on getting air bound, head over here.
LaManna Melbourne
If you love food, LaManna is going to show you that love right back. LaManna Melbourne is a love letter to food from the founder, Vince LaManna.
With an inspired range of quality, fresh produce, grocery, patisserie (hello, hand-piped cannolis) and Café Trattoria, you'll find everything you need to create your own little slice of Italy at home. Fill your basket with goodies to whip up your own culinary creations, or dine in and experience the bespoke winter menu. Seasonal additions to the Trattoria menu include apple crumble hotcakes, smoked salmon waffles, and tagliatelle al' ragu — sign us up.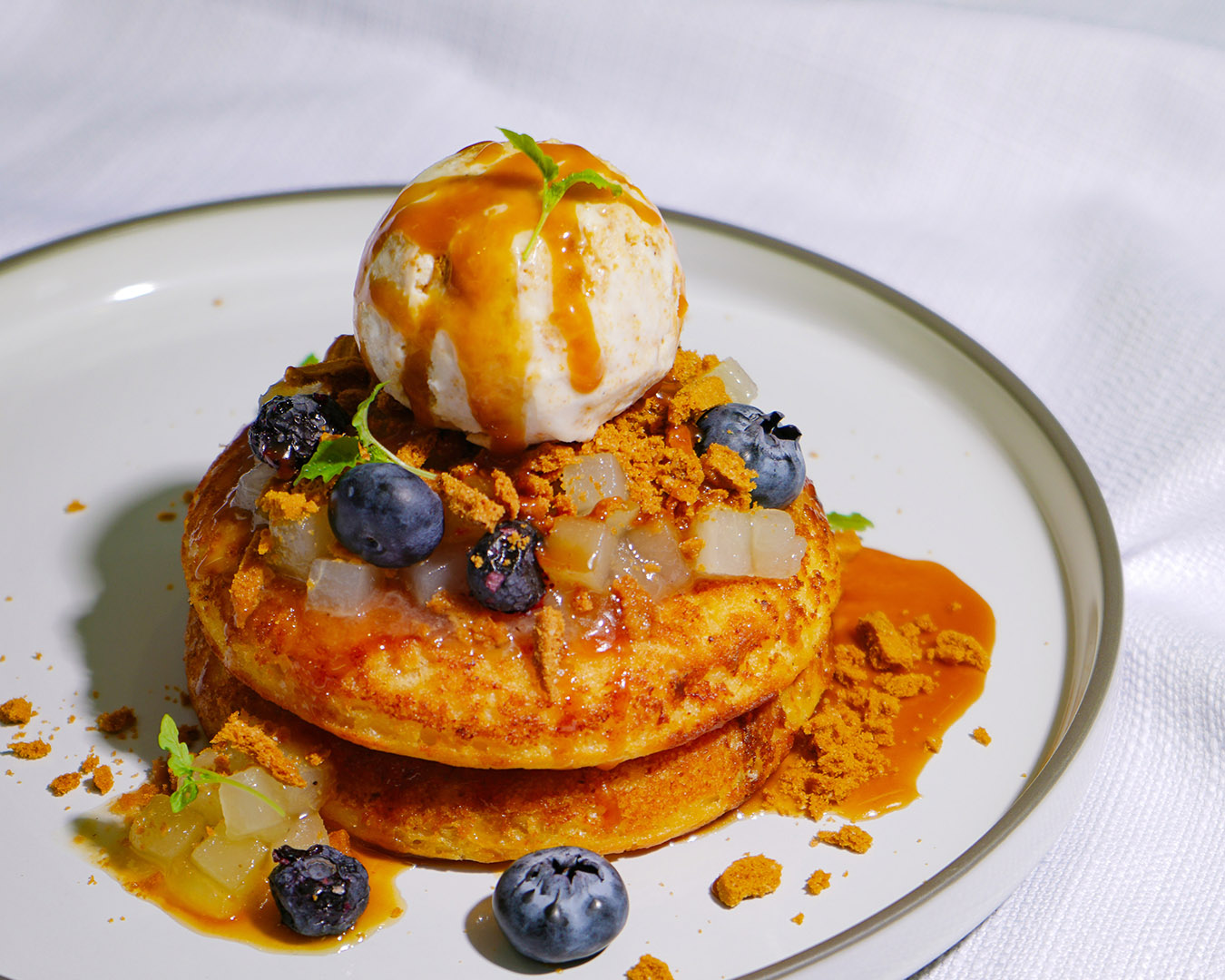 Find more food inspiration and information over here.
Essendon Fields Gardens
Not only a stunning and relaxing green space, but Essendon Fields is also an impressive example of sustainability and innovative water practices. The 300-hectare gardens are kept lush and healthy thanks to the water captured from the nearby aircraft hangar roofs. This initiative is part of the urban regeneration plan for the area, reducing the airport's impact on ground heat. The initiative includes an onsite tree farm, which has cultivated 10,000 trees for planting around the precinct, and the implementation of a range of pocket parks, walking trails and outdoor spaces perfect for jogging, walking and cycling.
The gardens are also a great spot for picnicking with plenty of shade and lush grass (and LaManna nearby to curate a quality spread). For aerospace and engineering fans, or anyone with a sense of curiosity, the gardens also provide the perfect place to spot a range of planes up close. Join in the 100-year-old tradition of plane spotting and marvel at the wonder of flight while you sip on a cold one and soak up some rays.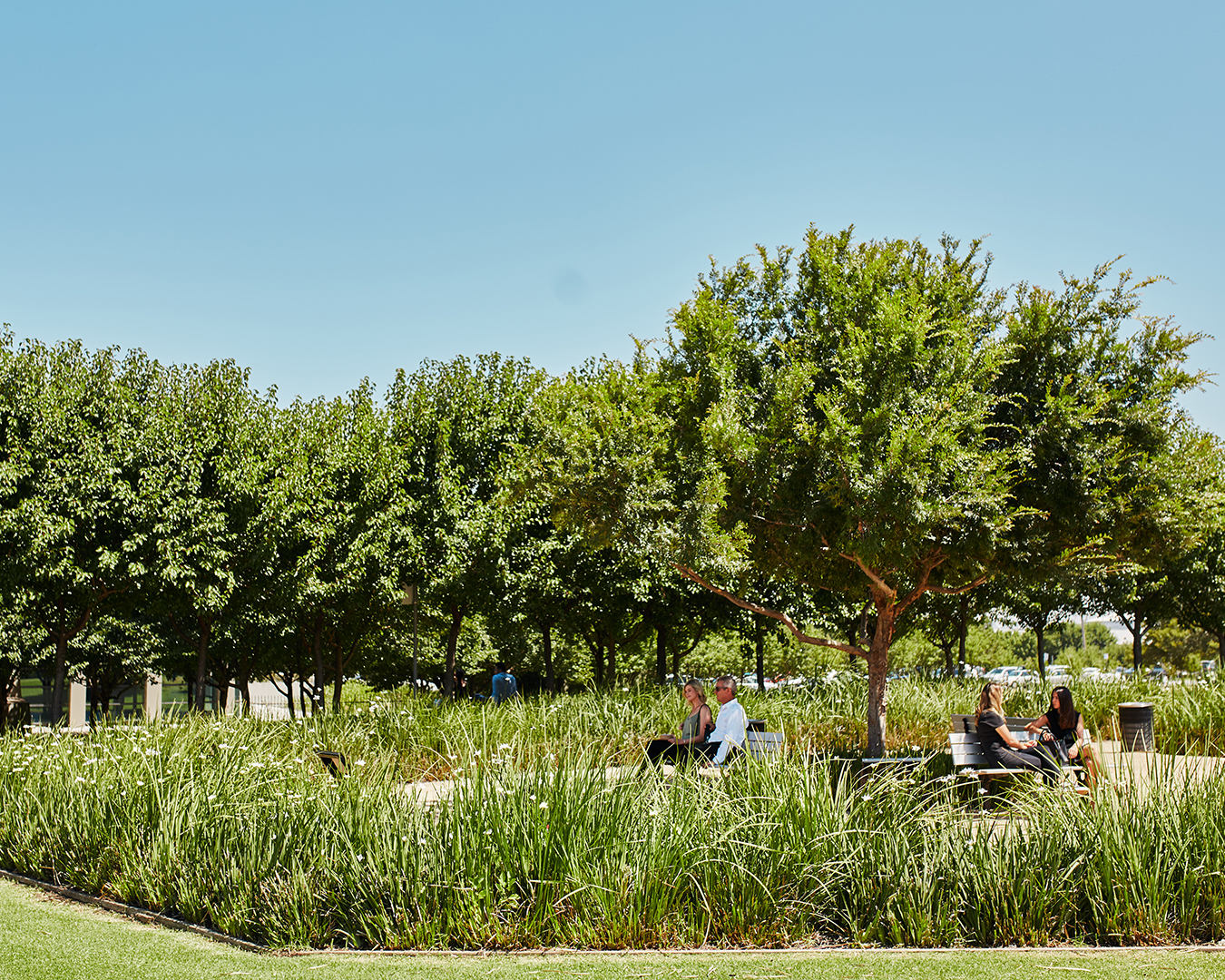 Learn more about the garden's sustainability journey here.
DFO Essendon
With so much of life happening online over the last few years, we're all for some IRL experiences and exploring the racks for the perfect addition to your wardrobe is one of our favourite, tangible thrills. With a huge range of retailers, DFO will provide the goods for a fraction of the price.
Need some new homewares? Bed, Bath N' Table has you covered. New boots? Step into some R.M Williams at outlet prices. A bit of luxe for your arm? You can't go past Coach and Furla. With an extensive range of cafes and restaurants on-site, refuelling for a full day of shopping is easy.
Plan your next wishlist over here.
The Airways Museum
If the magic of planes coming and going through thin air ignites your curiosity, head over to the Airways Museum to take your knowledge to greater heights. Housing a collection of national importance, the exhibit traces the development of Australia's civil aviation airways system through innovation and technical development from the 1920s through to the present. Told through artifacts and photographs, follow the story of Australia's often leading role in the international journey in aviation advancement.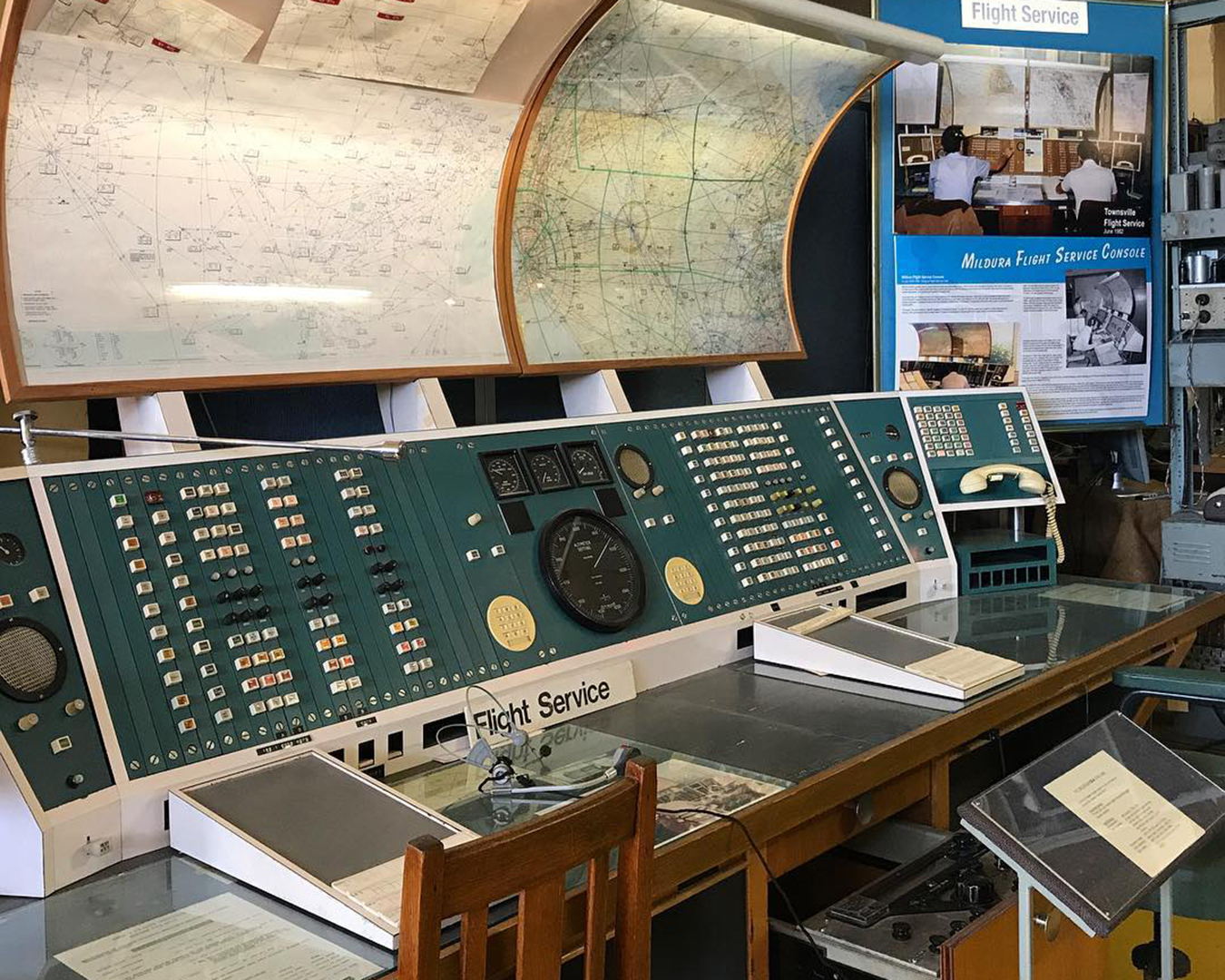 The Airways Museum is open Tuesday, 10am to 2:30pm. For more information head over here.
Hyatt Place Melbourne, Essendon Fields
If your Essendon Fields itinerary is filling up faster than a vintage DC-3 rocketing down the runway, we've got the perfect solution to embracing a jam-packed weekend—a sneak staycay at the Hyatt Place Melbourne, Essendon Fields. With a range of luxe rooms (hello king bed, we see you) and conveniently located near all the action, it's the perfect place to relax after a long day flying, bouncing, shopping or eating. Whether your idea of a weekend away is languid lie-ins, and 24/7 snacks, early morning workouts, and a day filled with endless exploring, this hotel is tailor-made for all needs.
Free breakfast is included with your stay and around the clock dining, including breakfast, lunch and dinner at the Gallery restaurant, or pop next door to Mr McCracken for a conveniently located and tasty feed to keep your energy high all weekend long.
Book your staycay here.
If an action-packed itinerary is on the list, or a lazy day plane gazing appeals, make sure you check out everything that Essendon Fields has to offer over here.
Image credit: supplied
Editor's note: This article is sponsored by Essendon Fields and proudly endorsed by Urban List. Thank you for supporting the sponsors who make Urban List possible. Click here for more information on our editorial policy.