If you're a Gelato Messina addict like us, then you have no doubt spent many a Monday morning frantically refreshing your web browser at exactly 9am to get your hands on one of their epic cookie pie specials. Well we've got good news for those people, because the gelato legends have added a single-serve cookie pie to their regular menu, meaning you'll be able to dig into one every week, and you won't even need to switch on the oven.
Hitting select stores in Queensland and Victoria, the single serve choc chip cookie pies are available on Monday and Tuesday nights from 6pm, and come hot and gooey fresh out of the oven. Served up with a scoop of gelato for $12, you'll want to eat them on the spot—there'll be no getting these bad boys home without that gelato melting all over the place. But since they are single-serve, you won't have to share, which we think is a win.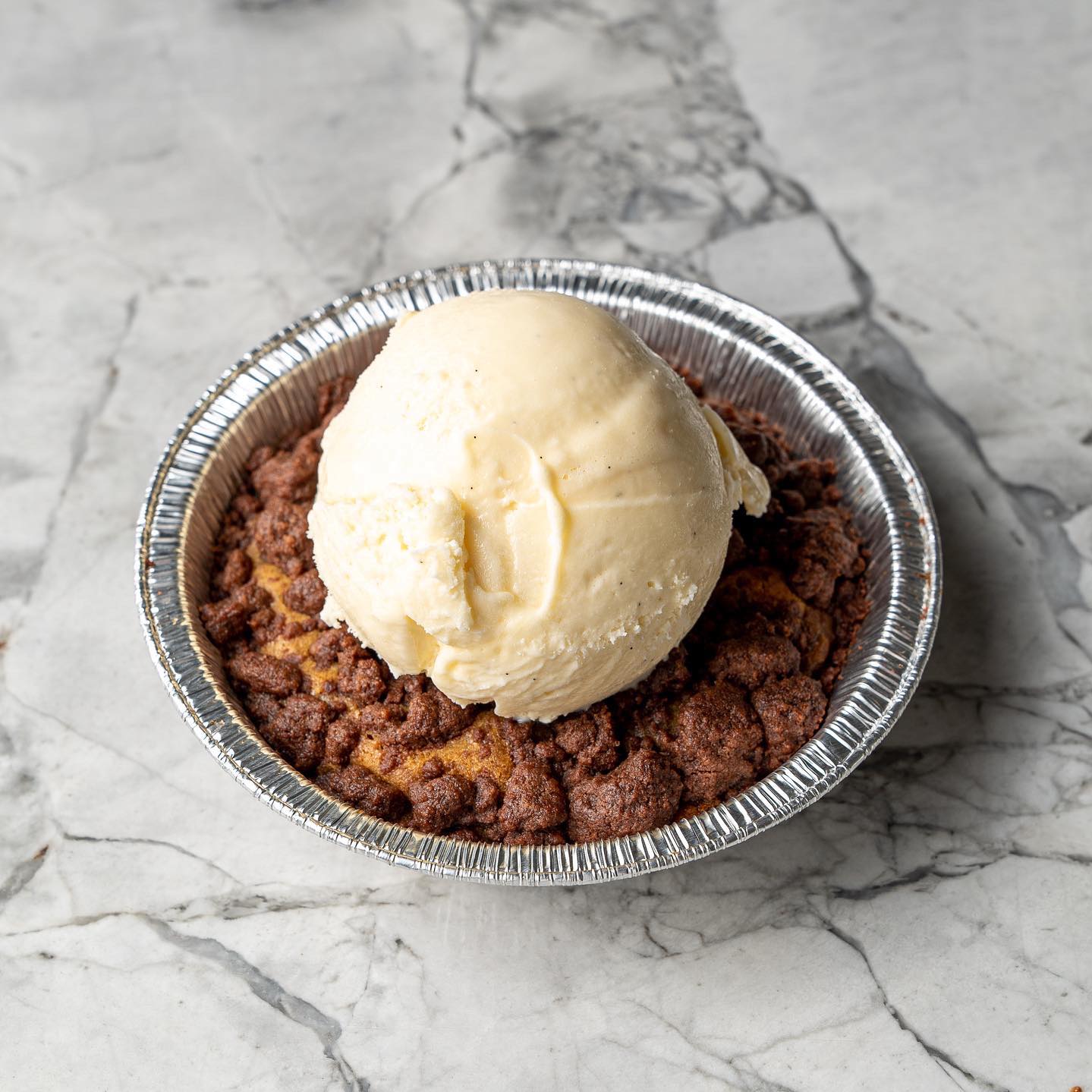 For now, the cookies are only available at South Brisbane and Fortitude Valley in Queensland and Fitzroy in Melbourne, but they're going to be on the menu for the foreseeable future, so no need to rush over as soon as possible—even though we know you're going to.
Prefer to stay in? This lasagne soup is the ultimate comfort food, and we've got the recipe.
Image credit: Gelato Messina