Whether you dress for Melbourne's upscale city streets or prefer more of a boho vibe, 'shop til' you drop' takes on a whole new meaning at Highpoint. Located only 8kms west of the CBD, this mini-city is our go-to destination for sourcing statement pieces, seasonal wardrobe upgrades, and total style makeovers. And it's easy to see why—the last few months have seen a suite of new stores open at the precinct, making it the perfect one-stop-shop for splashin' some cash after payday.
But with a centre this large, knowing where to start can be a bit of a mish. Rest assured, we're swooping in with a curated list of the latest store openings and brand favourites to hit up at Highpoint. From the all-new Rebel Sport to stationery superstar Mint My Desk, here are our top picks for where to get your shopping fix in Melbourne's west.
Rebel Sport
Sports super giant Rebel Sport has relocated and opened in an expanded location on Level 3 and this is one you're going to want to see to believe. This epic new expansion and re-brand is a new and first-to-the-west Rebel rCX Highpoint store that showcases the latest in immersive in-store experience — we're talking shooting basketball hoops, the latest in global sporting looks, state-of-the-art technology, interactive football field and virtual gaming. A visit for a new pair of runners just got a whole lot more interesting.
So whether your workout gear needs a refresh, you need some comfy clothes for home or you're just looking for an out-of-the-ordinary shopping experience — Highpoint's new store has got the goods.
Calvin Klein
Worn through your last pair of Calvin's? Us too. Thankfully, the opening of Highpoint's new Calvin Klein store has made it easier than ever to stock up. Just off the main thoroughfare on level three, this exclusive store is the brand's first only full-range lifestyle store in Victoria, offering a minimalistic aesthetic designed to appeal to the modern shopper. Their range includes an impressive selection of men's and women's underwear, performance gear, and more, combining comfort with the sexy styles CK is known for.
Dr Martens
Founded way back in the 1940s, Dr Martens is a brand that never goes out of style. Their effortlessly cool yet comfortable footwear is renowned worldwide for its durability, making it a must-have addition to Highpoint's growing pool of over 450 retailers. A badge of attitude and empowerment, Docs were practically made for Melburnians, who couple the brand's distinctive look with their own individual style. Pick up a pair on level two, but be warned—these shoes are about to be on heavy rotation all year round.
Mint My Desk
When it comes to Mint My Desk, the name says it all. The adorable Asian retailer brings the East's love of all-things stationery to Melbourne's west, making it the perfect one-stop shop for a total revamp of your home office. We're talking dinosaur pencil cases, watermelon washi-tape, and plenty of plush toys sure to bring a smile to your workweek. They even have a range of wax seals for some old-school letter writing, so be sure to break out your pen licence before visiting their new digs.
Highpoint Favourites
Aesop
No luxury shopping destination is complete without an Aesop store, and thankfully, Highpoint has come to share our obsession. Stock up on all your hair and body essentials from the comfort of their western digs, taking in the calming fragrances their stores are known for. Not sure where to start? Ask their friendly consultants for a bit of guidance, and treat yourself to a few product samples to start you on your Aesop journey.
Mecca
Beauty junkies, unite! Mecca is at Highpoint, and boy, have our wallets taken the hit. Housing the hottest beauty brands on the planet, this open, light-filled, makeup playground is perfect for experimenting with new brands, and taking the time to up your winged liner game. Visit them on level three, on the corner between Sportsgirl and Pandora.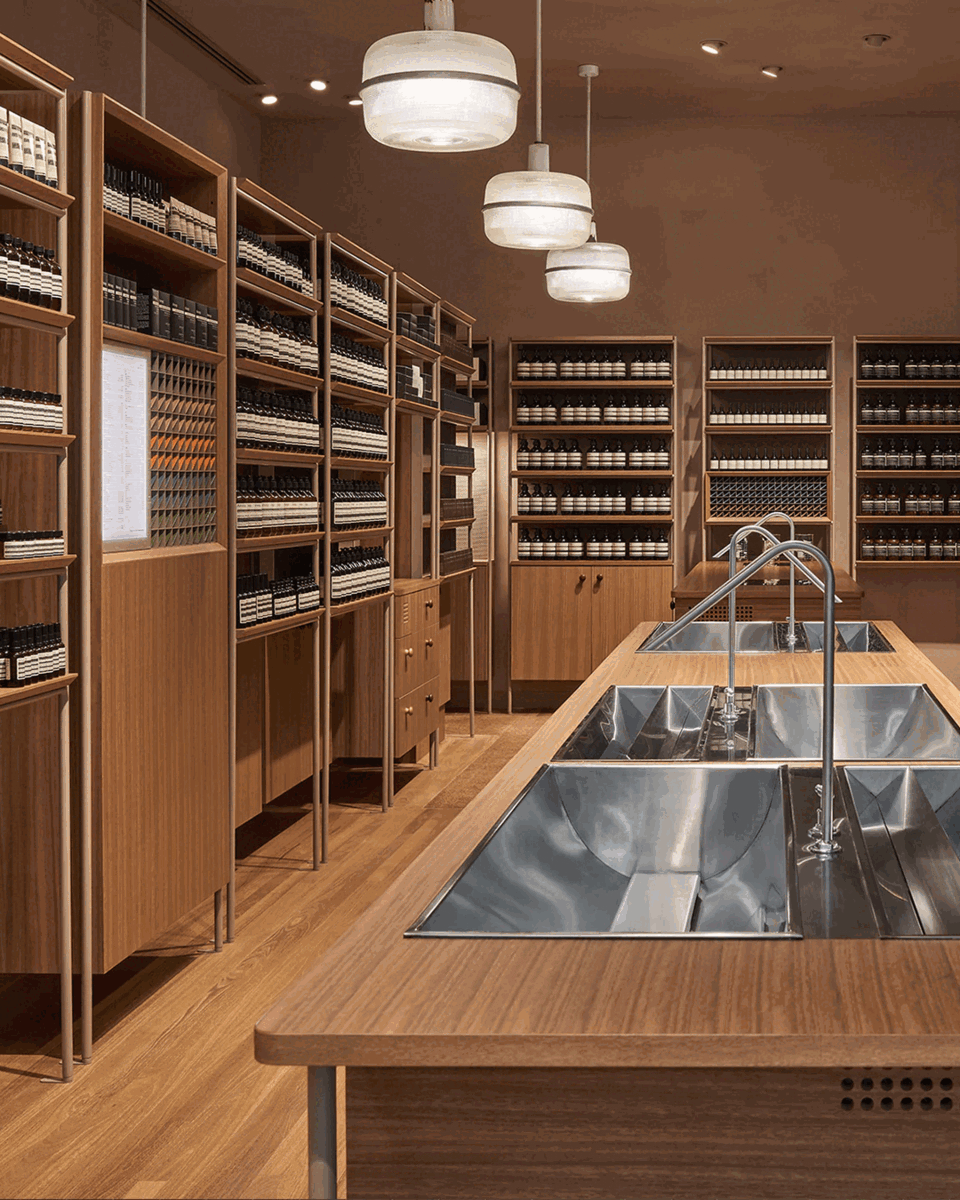 Fast Times
Fast Times Skateboarding is Melbourne-born and bred brand and has been delivering the finest selection of skateboards, apparel & footwear since 2008. While you might be thinking, 'but I'm not a skateboarder', don't you worry. While at their core they are a skateboarding store that offers a social hub for the local skateboarding scene — they also stock a heap of epic threads and kicks that are suited to skaters and non-skates alike. Here you can expect to find awesome brands like Butter Goods, Dickies, Nike, Converse and a whole lot more. So yes, it's safe to say Highpoint really has it all...including skate stores.
Rustica
PSA: Westsiders – ICYMI, Level 3 is home to one of Melbourne's most iconic bakery-cafés, and boy, are we glad to see them! Bite back some of those calories you lost shopping up a storm with a trip to Rustica located conveniently near our faves Mecca, Sass and Bide and more. Because morning coffees are best paired with fresh pastries, sourdough, and a bag-full of retail treats.
Want to explore more about what's the hype at Highpoint? Check out their site to get the full scoop of what's new, what's on, and what's up for grabs.