The latest addition to the vineyard-filled Yarra Valley region is the storied Hubert Estate. Taking up residency on the established St Hubert's winery, which dates back over 150 years when Swiss-born, Charles Hubert de Castella actualised his dreams of running a vineyard, opening up in 1862. Flash-forward to today and the ambitious wine destination is set to enter a new chapter led by hospo and wine titans, Ryan Hospitality, responsible for the stunning Mitchelton Winery and Nagambie Brewery & Distillery, and Treasury Wine Estate, one of the largest and longest-running Australian wine distributors.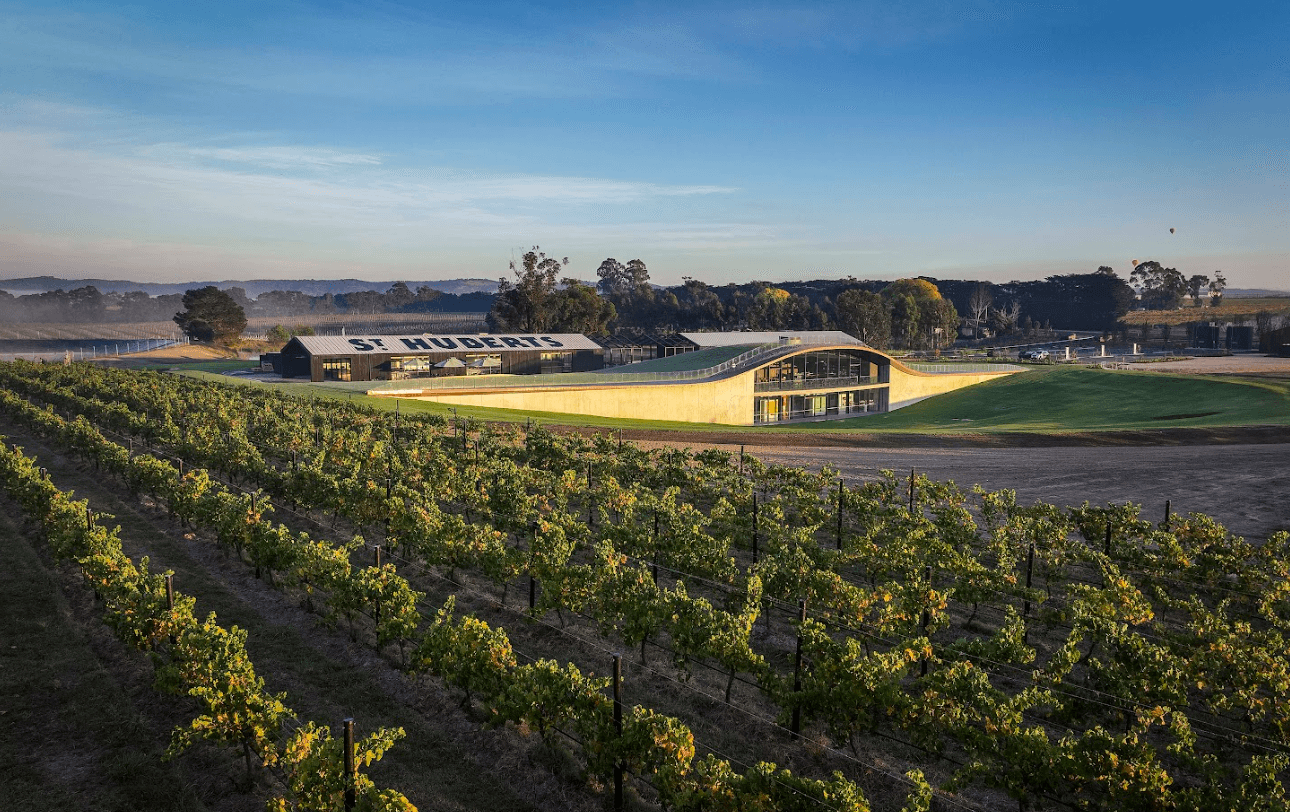 A multi-faceted operation, the new look Huberts Estate designed by Cera Stribley incorporates both food and wine with an in-house cellar door, boutique wine store, restaurant, event space as well as the already well established Hubert art gallery alongside plans to build design-led accommodation and wellness treatments on the sprawling grounds by 2024.
The now open restaurant, Quarters a 220+ seat diner, is headed up by chef, Michael Smith, a passionate food lover and local Eltham resident who formerly headed up kitchens at Tonka and Coda. The dining focus here from Michael and the team takes a modern Australian approach with a European inspired flare, speaking to Michael he described what drew him to the new venture; "I really got excited about the concept of being able to do some amazing food out here in the Yarra Valley with all the produce that's around here, I instantly starting writing a menu then my wife said: you haven't even been to the interview yet."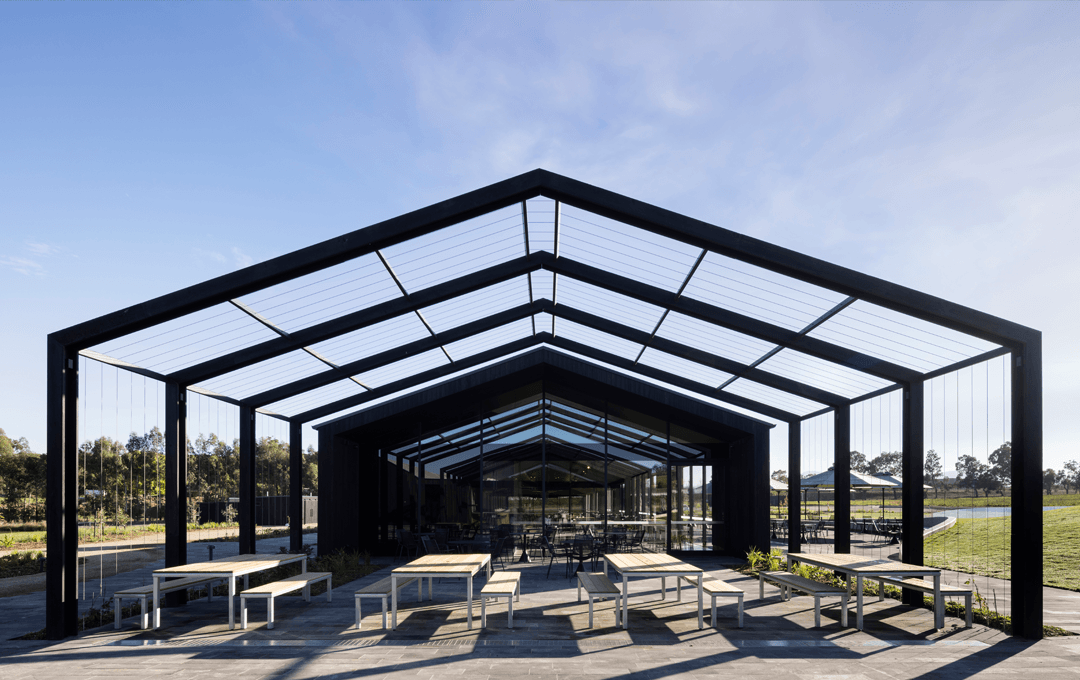 With a custom-built charcoal grill in the kitchen and an Italian-made Marana pizza oven, the menu is varied but considered, staple wine accompaniments reside in the smaller plates section of the menu alongside hand-made pasta. Pizzas here are made up with a sourdough base with humble origins; 'it's a continuation of my sourdough starter which started in lockdown, it's 48-hour sourdough fermentation' which is hand-leavened and kneaded each morning," says Michael. Options like the Calabrese with buffalo mozzarella and hot Calabrese salami are tinged to perfection by the redgum and yellow box wood-fuelled fire, setting off that perfect smokey aroma.
When it comes to the grill, it means more to Michael than just an instrument for your typical flame-grilled selection, 'It gives me a chance to let the grill to shine for more than just meat, I've only got one steak on the menu at the moment, we're doing Spring Bay scallops cooked on the shell with a nduja salsa", says Michael. When asking Michael about go-to dishes he was hesitant to highlight any single option but did reference a great way to start is with the herb and garlic pizza, it comes served with a house Dukkah, an almond hummus, Nduja, parsley and lemon, "it's next level garlic bread, it really gets your appetite going" says Michael.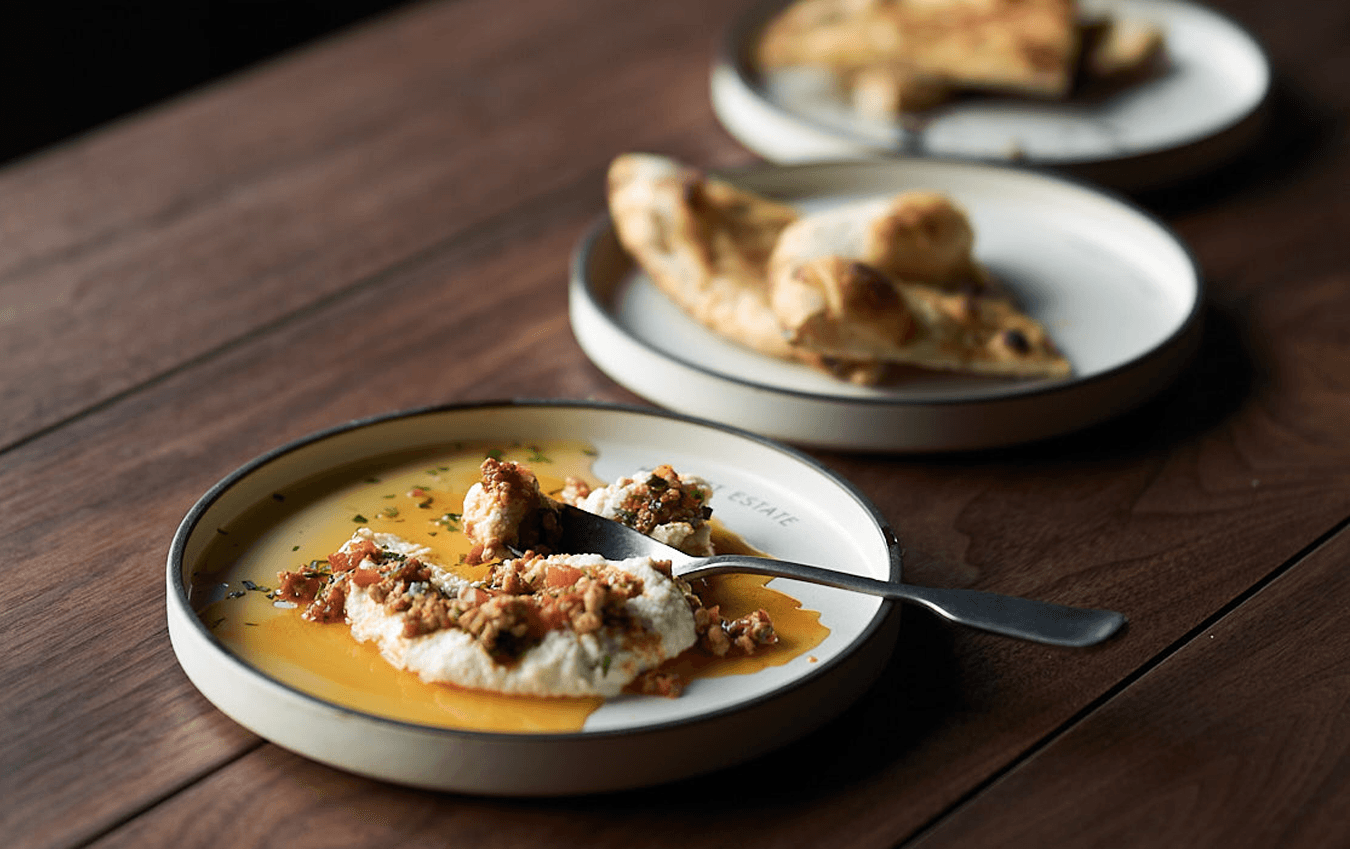 The wine obviously, is the timeless hero here and the symmetrical lines of vineyards produce some of the best cool-climate varietals in Australia, St Hubert's acclaimed Cabernet Sauvignon, Pinot Noir, and Chardonnay are upfront and centre as well as several other local producers. The beer and wine here are all available on tap, brought in through large vats reducing glass wastage.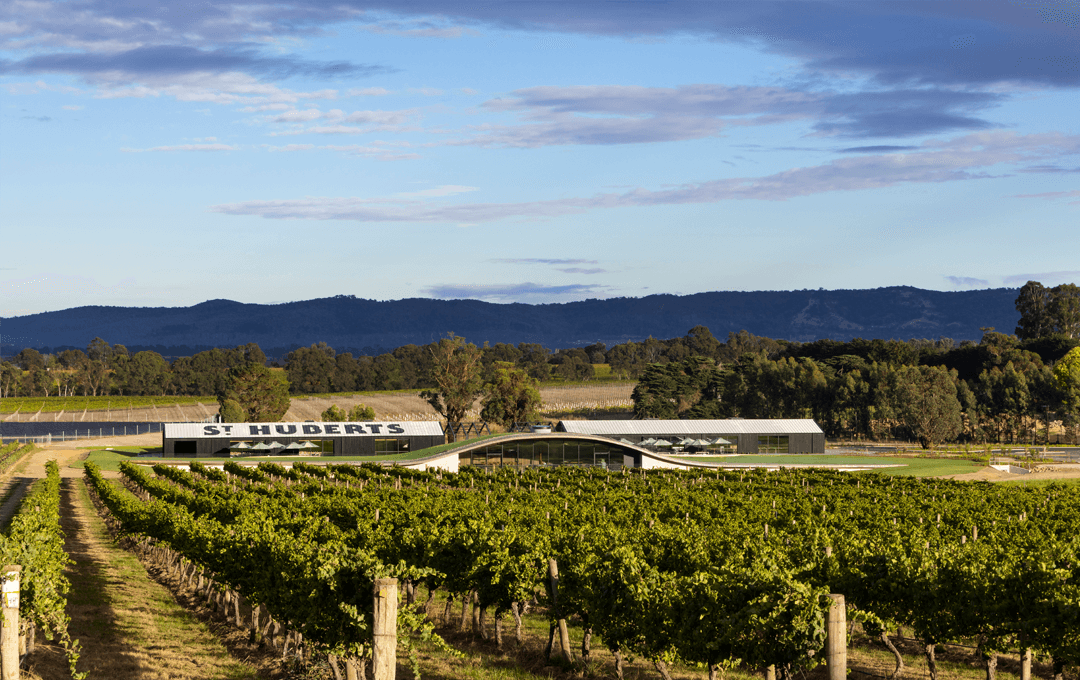 Only adding to the elevated cultural experience of Huberts, is the Hubert Gallery Of Art, which centres around indigenous artwork. The gallery and art shop is a joint project from Gerry Ryan and Adam Knight who is also the curator for Mitchelton's Gallery of Aboriginal Art, the entire collection features artists from all over Australia including 20 indigenous artists including Polly Ngale, Yannima Tommy Watson and more.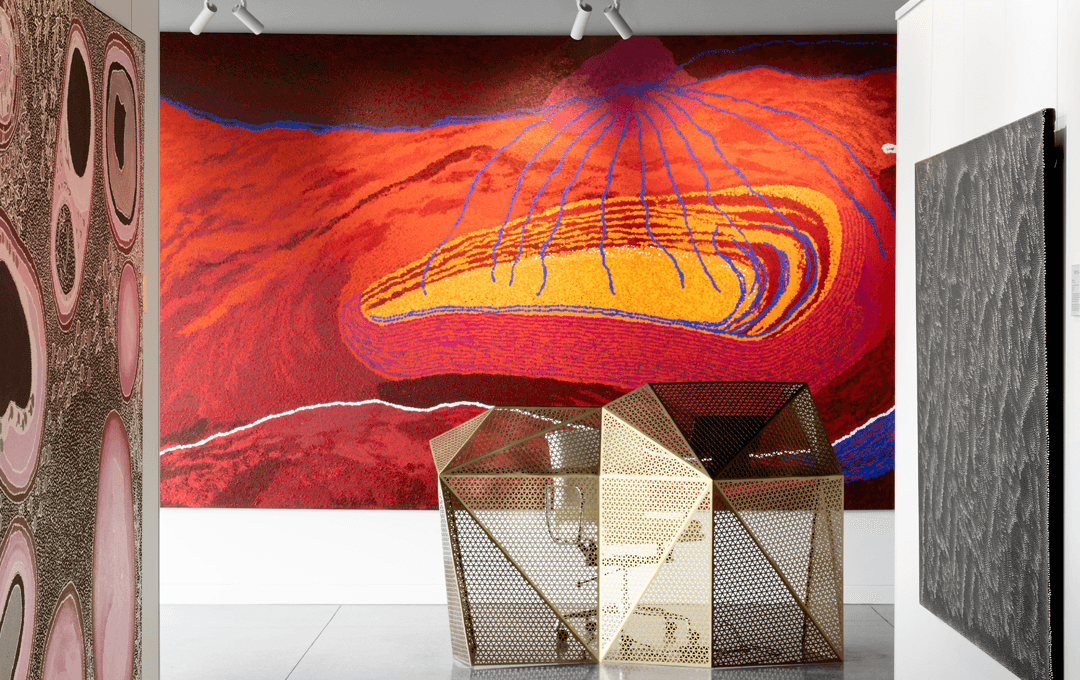 Hubert's Estate is open now with Quarters taking bookings, which we'd strongly recommend considering the long weekend approaching.
Check out what's open this Anzac Day over here.

Image credit: supplied (Hubert Estate)