The struggle to find a dinner spot that caters to the whole family's appetite is ever ongoing. Enter the Melbourne pub. The city is spoiled for choice when it comes to local haunts that serve up all the classic feeds with a side of beer. But Melbourne pubs go one step further with venues and menus that are child inclusive. So pack the whole family into the car and head to one of your local (or someone else's local) kid-friendly pub.
Here are 10 of the best pubs to visit with kids in Melbourne for 2022:
The Vincent
ALBERT PARK
The Vincent, nicknamed Vinny's by its regulars, originally opened up in 1889 as the Albert Park Winsdor. Now under its new name it is still serving up its community of families with good food and good drinks. The Vincent is focussed on dishing up modern Australian cuisine with a generous nod to the beloved pub classics. The kids menu also doubles as a worksheet designed to keep them entertained while they wait for their penne pasta with tomato sugo.
The Esplanade Hotel
ST KILDA
The Espy is a Melbourne institute as well as a family seaside destination. Next time you're looking for a pub feed with a serious view head down to The Esplanade Hotel for a kid-friendly meal. While the adults can explore the Espy classics the kids menu is fitted out with all the crowd pleasers. We are talking tomato and mozzarella pizza, fish and chips, fried chicken with chips and spaghetti. The Espy is equipped to host your next family pub outing and will ensure no member feels left out of the scene.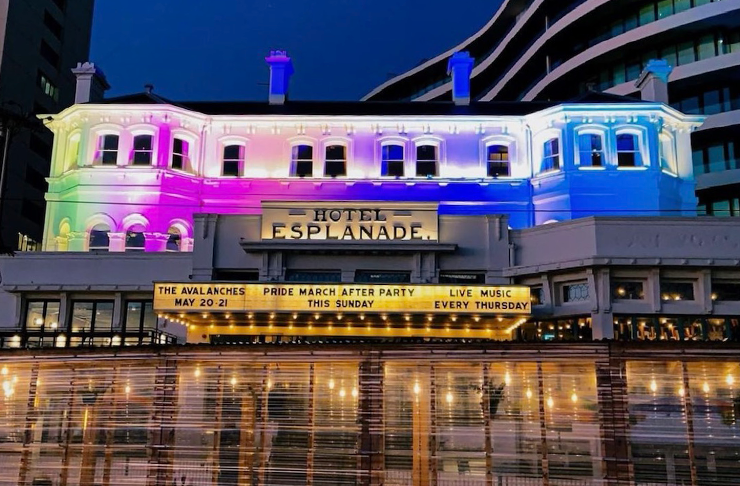 Hotel Brighton
BRIGHTON
Hotel Brighton is a truly local venue with spaces across its two stories ready to host any occasion. While the front bar is set to sling shaken cocktails and tap beers the restaurant is serving up home cooked food for the whole family. You can count on Hotel Brighton to pull through with a kid-friendly menu priced at $15 which is inclusive of drinks, dinner and dessert. Hotel Brighton while a classy affair knows how to cook up some serious pub grub.
Hobsons Bay Hotel
WILLIAMSTOWN
Williamstown's Hobsons Bay Hotel is fitted out for the perfect family pub dinner with its renovated three levels. You are welcome to enjoy views of the bay while digging into your supper from the balcony or rooftop seating options. Children thirteen years and under can enjoy the kids menu which includes options like a grilled chicken salad or a cheeseburger and chips. The Hobsons Bay Hotel is an elevated pub experience that is ready to welcome the entire family.
Plough Hotel
FOOTSCRAY
The Plough Hotel has an immaculate interior of exposed bulbs, white tiles and wooden furniture which sets the scene for your family dinner. The a la carte menu for adults is exceptional and the kids menu is one of the best among pubs. There is guaranteed to be a pub option that excites your child if they are fans of a steak, parma and chips. But if you're looking for a feed at a steal, book a table for the fam on Tuesday steak night, Wednesday pizza night or Thursday pasta night.
Stomping Ground
MOORABBIN & COLLINGWOOD
While the Stomping Ground has a reputation as a seriously good brewery with its selection of 25 tap beers it also doubles a kid-friendly pub. Their menu has been crafted to rival their huge range of beers and there is something for everyone including the little ones. The kids menu has all the basics covered but the gourmet ham and cheese toastie is something special. The Stomping Ground challenges the idea that beer halls can't be for the whole family.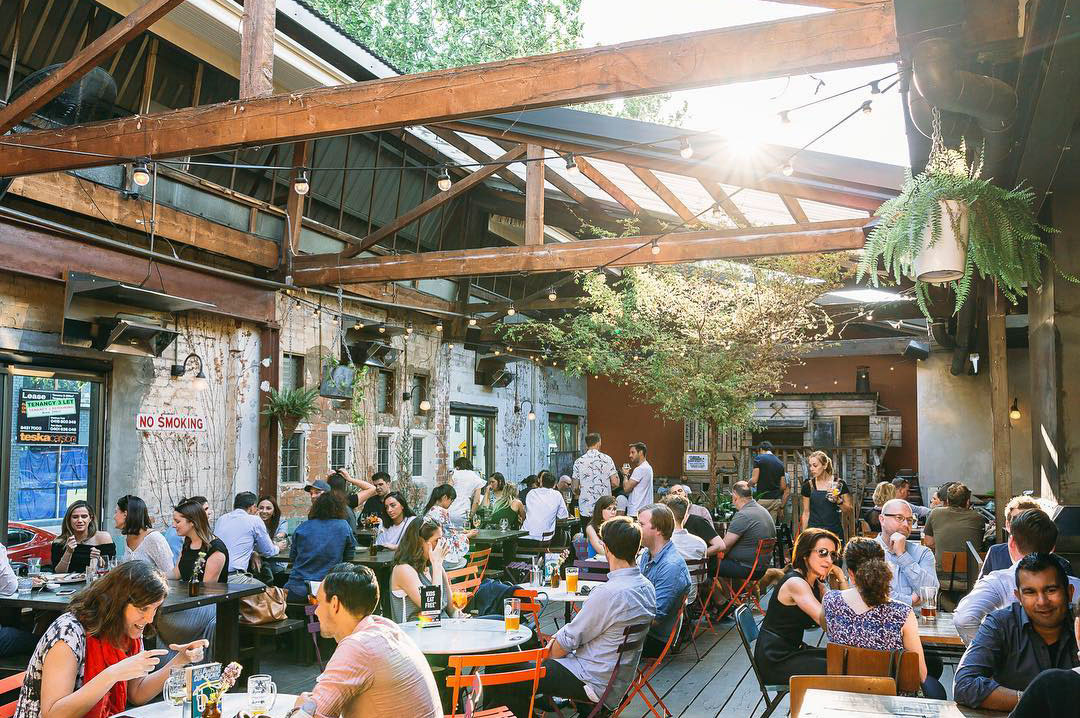 Terminus Hotel
ABBOTSFORD
The Terminus Hotel is Fitzroy North's locals local with its 150 year old status. The pub promises to deliver good times and craft beer. The menu is stacked to say the least with an abundance of shared plates, classic meals, grilled options and wood fired pizzas. Try and tee up your family excursion to the Terminus Hotel to line up with one of their weekly special nights: Tuesday is promising with steak night and you can't go wrong with a burger and beer on Thursday.
The Junction
NEWPORT
Newport's Junction is the suburb's local beer hall and wine room. The West has many pub houses to choose from but The Junction has something to offer the whole family. This Victorian era gastropub has a kids menu that features the classics like chicken parma, rigatoni in Napoli sauce and fish and chips. Meanwhile the adults can enjoy perusing the wine list with over a hundred listings. It's also worth considering stopping by for their weekend roast with all the trimmings.
Keen for an AM feast with the little ones? Scope out the best kid-friendly cafes in Melbourne here.
Image credit: Urban List