The team behind Australian label MAAP have been putting cycling kit on the map for the last six years, and have just opened their flagship concept store in the heart of Collingwood. MAAP LaB—LaB standing for life around bikes—is a convergence of all things that make our city great: coffee, culture and of course cycling.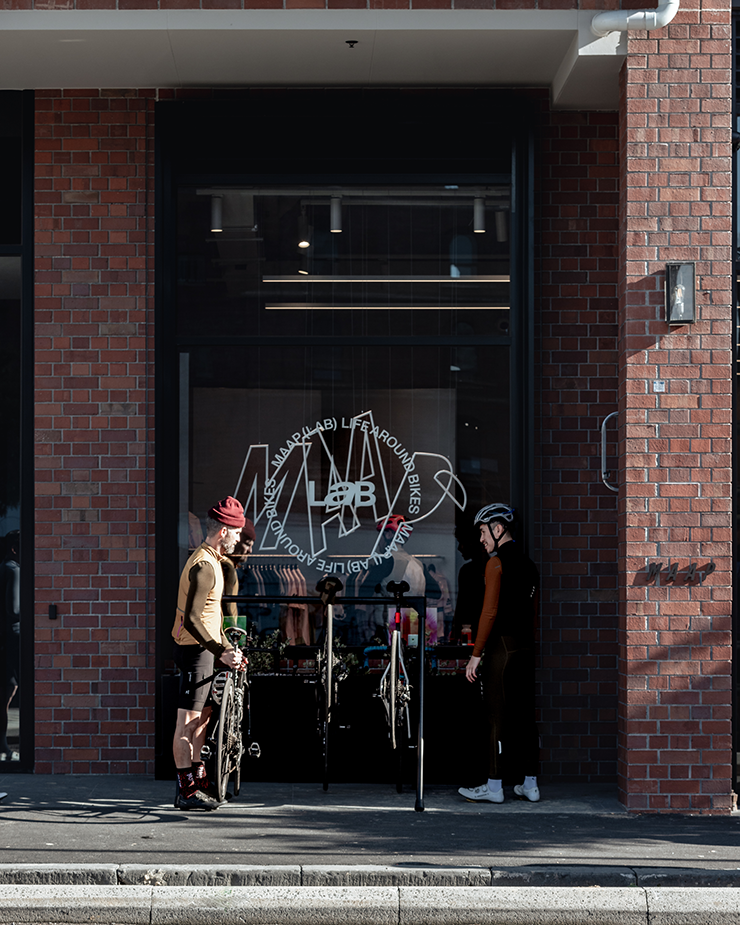 It's the place for the "creative athlete". Think local brews, oat lattes (served fresh from the barista onsite), shared stories and community events. Whether you're beginning your journey on two wheels, or you just won the Giro, MAAP LaB is for you. They're passionate about cultivating a vibrant community of riders, offering group rides throughout the week including their Womxn session, hosted by women for women, as well as their weekend Mix Up which offers long-distance options.
The founders of this label believe that MAAP LaB belongs to us all, the born and bred Melburnians and the visitors just passing through. "Melbourne LaB will be a space for anyone to meet and share their love of sport, fashion, art and of course, the gear. Our expert crew will be only too happy to chat through the latest kit and the curated events we'll have coming up in-store", said co-founder Jarrad Smith.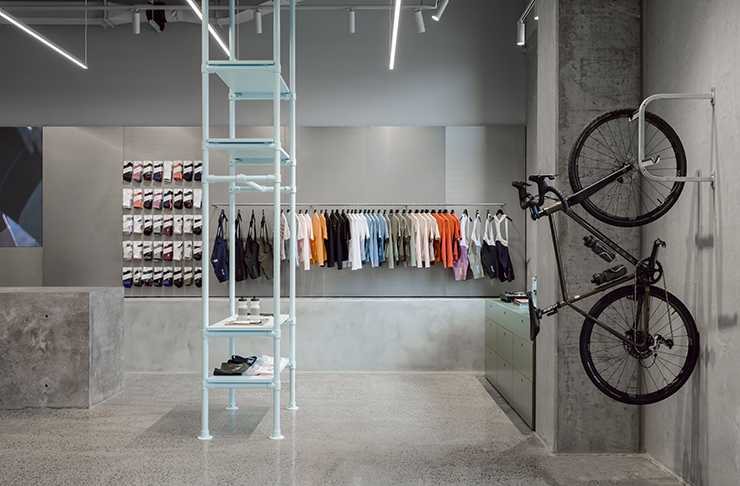 The Collingwood space was developed by Clare Cousins Architects and is in perfect symmetry with the brand's design-centric approach. Step inside the red brick building, located on Wellington Street, and you'll be welcomed into a space that is experiential and immersive, with garments carefully displayed and the smell of fresh coffee brewing.
MAAP's cycling apparel brings an elevated level of aesthetic to the sport that's often overlooked. They create technical performance products with a considered design aesthetic, underpinned by an emphasis on sustainability. Their cycling kits are constantly evolving and are engineered to excel in all conditions—the perfect outfit to tackle four seasons in one day.
The flagship store will also be home to the MAAP Edit, a carefully created collection of products ranging from art and music to innovative photography. In this drop you can find Aesop skin-care to get you through those cold winter rides, vinyl and players from Sound Merch, and select titles from Perimeter Books—all sourced from the local northside neighbourhood.
Check more happening in and around Melbourne here.
Image credit: Dan Preston, Tim Harris