The time has come, people. Get your Sharpies and sync your cals. That's right, Melbourne Food and Wine Festival is barrelling back into our lives for another year of gastronomy and frivolity in some of the state's most-loved country towns. This year marks the birth of Melbourne Food and Wine Festival: Regional edition—a week-long celebration spanning Ballarat, the High Country and Gippsland.
In the jam-packed program, uncover some of Melbourne's most lauded chefs taking over village pubs, country food crawls, luxury escapes to plush hotels, plus a whole lot of local love.
To help you find your way through the sprawling countryside and impressive program, we've rounded up six experiences you simply cannot miss. So, time to fire up the group chat to lock in a weekend of our favourite pastimes: eating and drinking.
The Village Feast | 19-20 November
We can all agree there's nothing more exciting, enticing and mouthwatering than a foodie festival, right? But how about one in the endless, stunning green hills of Gippsland? Oh yes, The Village Feast is back in 2022 with a ripper program that will have your tummy and cup full for months to come. Taking place in Thorpdale, a town with a population of 180, you'll be treated to local Gippsland produce, live music and guest appearances from some of Melbourne's best chefs. Be sure to grab a choripan from Danielle Alvarez and get your mouth around Hector's Deli's iconic sausage and egg muffin to help soak up all that lovely local wine. Music-wise, you can catch the likes of Mia Wray, Dorsal Fins and electronic music producer and Double J presenter Tim Shiel with collaborator Mindy Meng Wang. Just make sure you nab your tickets by November 9 to score an early-bird discount.
The Village Feast Weekender | 18-20 November
If the above gets you all hot under the collar, consider taking The Village Feast to a whole new level via The Village Feast Weekender. Hightail it down there on Friday to celebrate the festival's opening at Embla x Hogget Kitchen for grilled meats, local wines and good times galore. Misty mornings in wine country your idea of heaven? Sunday's Wake Up With a Winemaker is for you. The menu is set to feature breakfast bellinis, local wines and a feast by Gippsland's own Meeniyan's Trulli Pizzeria & Bakehouse. Only got time for a day trip? Gippsland Farmer's Grazing Brunch is for you. Bookings are strongly encouraged for these weekend events, so don't dilly-dally.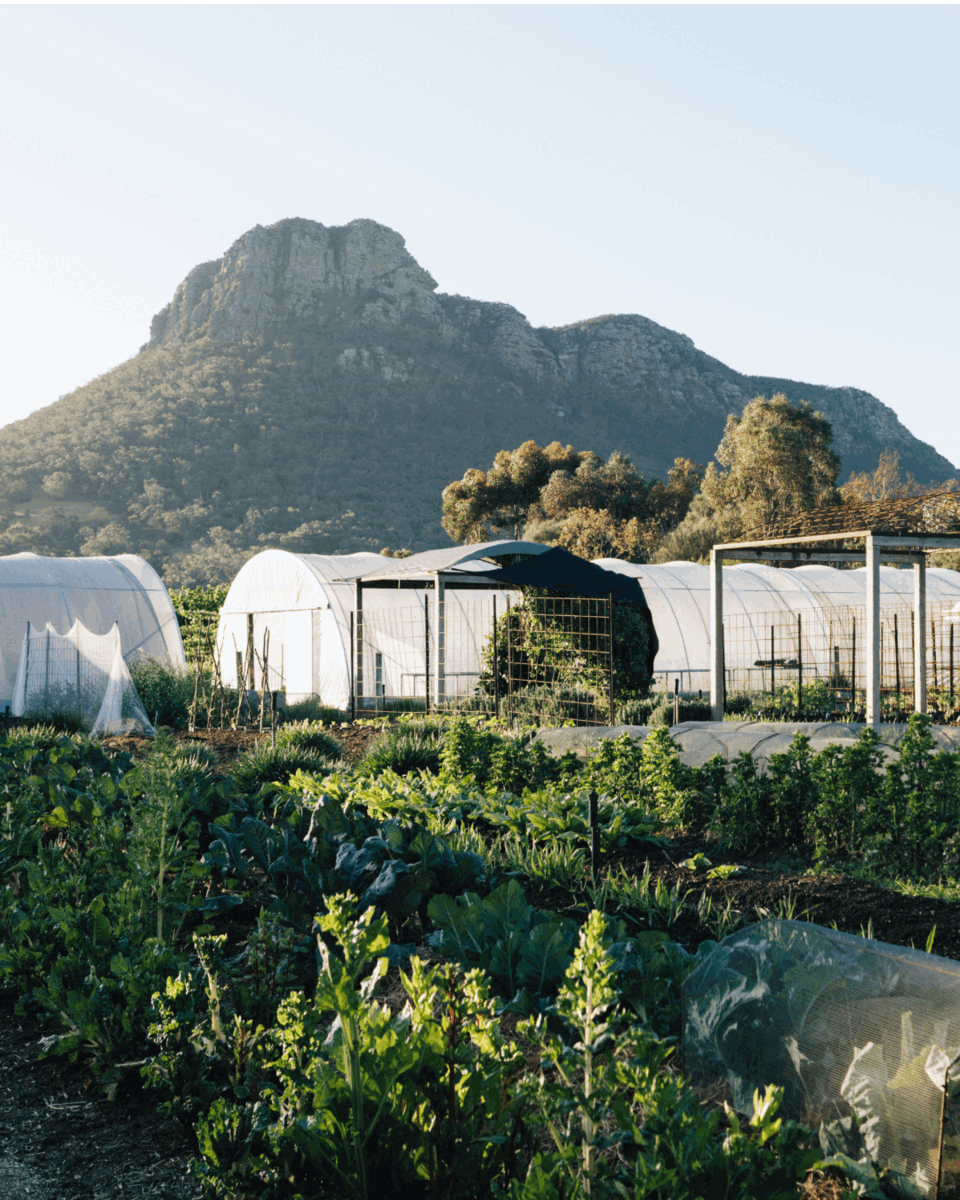 Signature Escapes | 18-28 November
Our pals at MFWF have done the leg work to make your country Victoria weekend getaway as cruisy as possible—this time by curating unforgettable experiences in partnership with Lexus. If, like most, you've manifested a stay at Mornington Peninsula's chic Jackalope Hotel, consider this your sign to book. Here, you can enjoy a cellar-door wine tasting before settling in for five courses at the infamous Doot Doot Doot. Daylesford is what you've been dreaming of? A farm-to-table experience led by Alla Wolf-Tasker AM and a night at Lake House is just the thing to make it come true.
Ballarat Unlocked | 18-26 November
Over in Victoria's scenic Central Highlands, Ballarat Unlocked is opening the doors to some of its most iconic buildings for one-night-only events from some of the region's finest chefs. Be swept away by Club Eat Art at Mr Jones, a moving feast of Asian fare with live performances. Or get your rockabilly on while sipping the local sparkling at Mitchell Harris Wines' Spring Garage Party. Whatever you choose, tickets are essential, we'd hate for you to miss out.
Victoria's High Country Crawl & Bite | 19-27 November
It's a tale as old as time: you're in a stunning country town, there are cosy wine bars, cute pubs run by larrikin locals, and a restaurant everyone is raving about. But you're only there for a weekend, how will you get to them all? Enter Crawl & Bite progressive dining tours. Curated by MFWF, these food tours give you a taste of the town in just a few hours. On The Beechworth Crawl, you'll see what the hype is about at small bar Project 49 before sampling craft beer, woodfired pizza and finding a secret cocktail bar. Over on The Rutherglen Crawl, it's a cruisy journey around the region's best eateries including local favourite GRACE., Thousand Pound and James & Co's cellar door. Curd nerds should look no further than the Milawa Crawl featuring cheese and wine aplenty, while fans of sparkling wine and mountain-fringed towns will love the crawl through the quaint town of Alexandra. There are six regions to choose from, all you have to do is decide where to go first.
Destination Guides | Ongoing
For those that enjoy the lingering, take-your-time sort of weekend, these handy Destination Guides have you covered. Thankfully, the folk at MFWF walked so the rest of us could run (to the wineries, that is). Yup, they've created curated road trip itineraries including handy maps and must-visit venues along the various roads to Gippsland so you don't miss a thing. Follow The Snacking Trail and visit much-loved local haunts like Warragul Farmers Market and the heavenly-sounding Jim's Spud Shed. For the scenic swooners, the Take It Outside itinerary pinpoints the picturesque spots around Gippsland. Believe us, you're going to want to see Mount Cannibal and Naraccan Falls.
Keen to check it out? For more information and to peep the full program, visit the website.
Editor's note: this article was produced in partnership with Melbourne Food and Wine Festival. Thank you for supporting the partners who make Urban List possible. To read our editorial policy, click here.
Images: Supplied.