They say fashion is a personal journey and that couldn't ring more true for artist, designer and creator Bianca Beers.
We sat down with the wildly-talented Western Sydney local to chat about growing up in a Paris Hilton-inspired style era (think over-glossed lips, huge hoops and tiny quilted handbags) and how her art has led her to embrace her colourful and confident style today.
With H&M's latest Autumn/Winter 2022 collection being the embodiment of empowered personal expression, we asked Beers to show us how she spins her own unique looks together to inspire your own fashion journey.
Where does your style inspo come from?
My style is colourful, chill and comfy—and is inspired by my mood. I wear what I want when I want, I just do me.
I think I spent so long toning myself down to fit in, I eventually got completely sick of it. Now I wear what I want, which was scary at first but people seemed to be really receptive to it. I think when you're expressing yourself genuinely then the right people and experiences are attracted to you.
Both your style and your art are totally unique, does fashion ever provide creative inspiration for your art?
My art and fashion choices are both really colourful and an expression of my mood and how I feel. In a way, they're both outlets for my creativity, and I think my art is not only my drawings but how I act and how I present myself to the world.
Do you feel like you've gained confidence in the way you dress?
I've definitely gained confidence in the way I dress. I used to wear a lot of black to hide among the crowd, but I think my confidence came once I started creating art. The colour I was using in my art started to leach into my wardrobe, and I found I was liking what I saw in the mirror more and more because it was a genuine expression of how I felt. Being financially stable and having disposable income to spend on awesome accessories—finally—has helped too, it makes layering and experimenting with my style so much more fun.
What were some of your favourite fashion items or looks growing up?
To be honest, as a kid I grew up in a low-income household, so I didn't really have the luxury of having a style. I was mainly wearing my cousin's hand-me-downs. I did, however, have an obsession with patent leather shoes and quilted handbags.
I really loved hair clips and ribbons, I had really long hair so accessories like that were a fun way to express myself. As I got into my teens I was hyper obsessed with stupid-glossy lips and huge hoop earrings, with the noughties stringy gelled bangs—very Paris Hilton.
Looking back, have you ever had any fashion faux pas or regrets?
I certainly regret my galaxy tights obsession, but that was a whole trend at the time. I recall wearing them with a muscle singlet, red sneakers and a purple SnapBack once. Honestly, what did I think I was doing?! I also had a blue beaded necklace I wore everywhere and with everything, and trust me when I say it didn't go with anything!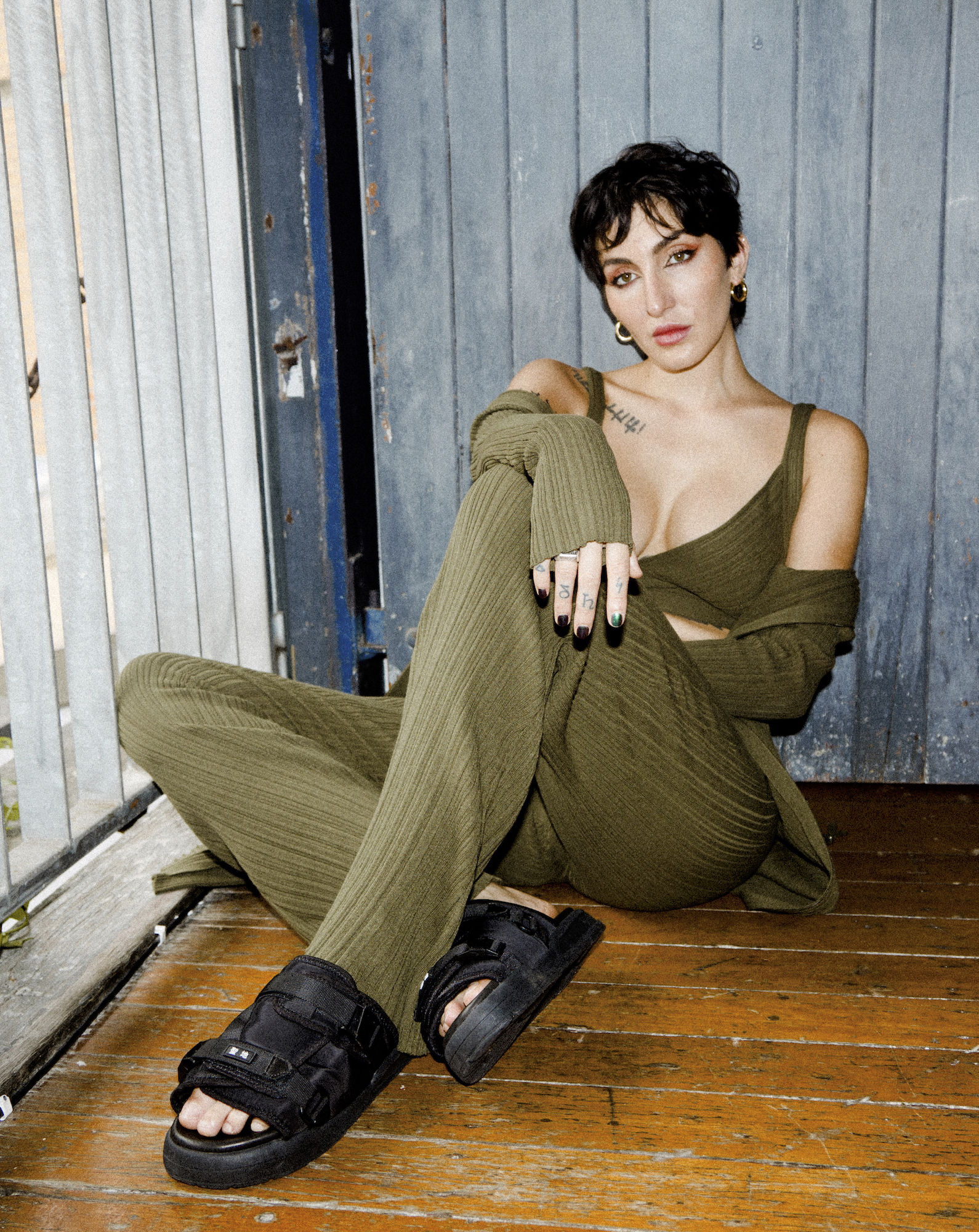 When it comes to a more sustainable wardrobe, what's your approach?
I do a lot to be more sustainable in general, but when it comes to my wardrobe I don't ever buy—or accept from brands—items that are similar to ones I already have, whether they're jackets, shoes, accessories, whatever. I also take a good two or more weeks to decide if I really like, want or need an item before purchasing.
And then there's thrifting: you're giving old clothes new life. And by the same token, once I'm bored with a piece of my own, I tend to change it. I'll paint it, dye it, crop it, take it in, wear it differently—anything I can to make it a new item to enjoy for a few more years at least.
Any advice for someone who's on their own style journey right now?
Be yourself! Don't follow trends just because it's hot right now. If you like a colour, an item, a style, an edit—regardless of whether it's "in" or not—wear it! Experiment, play, see what you like and how you can make many different outfits from the same few items. You'll find fashion becomes really fun, creative and expressive.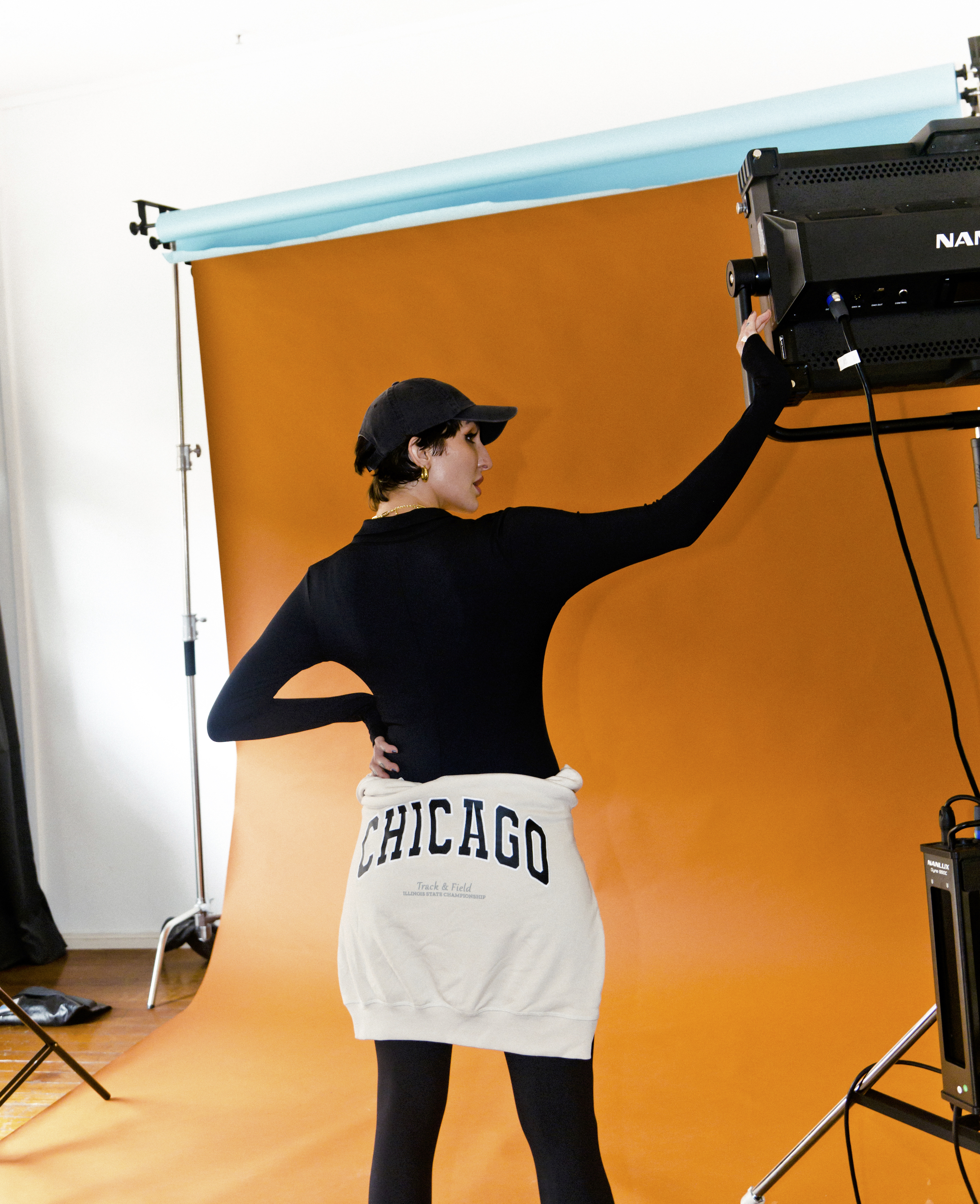 Love Bianca's look? Shop the new H&M autumn/winter 2022 collection in-store today. Gorpcore meets sartorial style in the latest collection, bringing a twist of athleisure, function and tech to your wardrobe.
The collection also champions conscious style, as the vast majority of the garments are made with sustainably sourced materials.
Beyond this collection, you can take your sustainable sartorial style a step further with H&M's Garment Collecting Programme. Take any unwanted clothes or textiles, by any brand and in any condition, to an H&M store and receive a voucher to use on your next purchase, and receive points that transform into vouchers when you shop Conscious products (those marked with a green tag) or when you bring your own bag to shop in-store. That's a win for you and a win for the planet.
Editor's note: This article is sponsored by H&M and proudly endorsed by Urban List. Thank you for supporting the sponsors who make Urban List possible. Click here for more information on our editorial policy.