Awash with towering mountains and lush valleys, the Grampians region is overflowing with some of Victoria's most spectacular scenery. But its natural beauty is just the beginning of what makes this dreamy destination worth a weekend trip—or longer.
The food scene here is stacked, too, which is why we've teamed up with Visit Victoria and Visit Grampians to help you get your fix of the tasty local food on offer. Consider this your shortcut to some of the best plates to taste in the Grampians and surrounds.
Spirit of Punjab: Butter Chicken
You might not expect to tuck into one of Victoria's tastiest curries in Halls Gap, but that's exactly what you'll get at Spirit of Punjab. Nestled on the edge of Grampians (Gariwerd) National Park, this restaurant is serving up a creamy butter chicken you simply have to taste to believe. The flavour-packed dish is best devoured in the eatery's courtyard, where you can take in views of the nearby mountains, and see 'roos grazing in the grass.
Pomonal Estate: Grazing Board
Pomonal Estate is a small, family-run vineyard boasting a warm and welcoming cellar door and a chef that heroes local produce. Our tip while at the inviting venue? Sip a glass of its Single Vineyard Shiraz and order the grazing board brimming with local cheese, cured meats, smoked bacon & chicken terrine, chutneys, sourdough and Pomonal Estate Shiraz jelly—yum.
Grampians Estate: Lamb, Shiraz & Rosemary Pie
It's not a trip to regional Victoria without stopping at a winery. And when you're in the Grampians region, you've got to swing by the eponymously named winery: Grampians Estate. Yes, the wine is incredible but the food here is also elite. Case in point? Grampians Estate's famous lamb, shiraz and rosemary pie. Made with shiraz grapes grown on the vineyard's farm and two different types of pastry, each pie is individually handcrafted to perfection.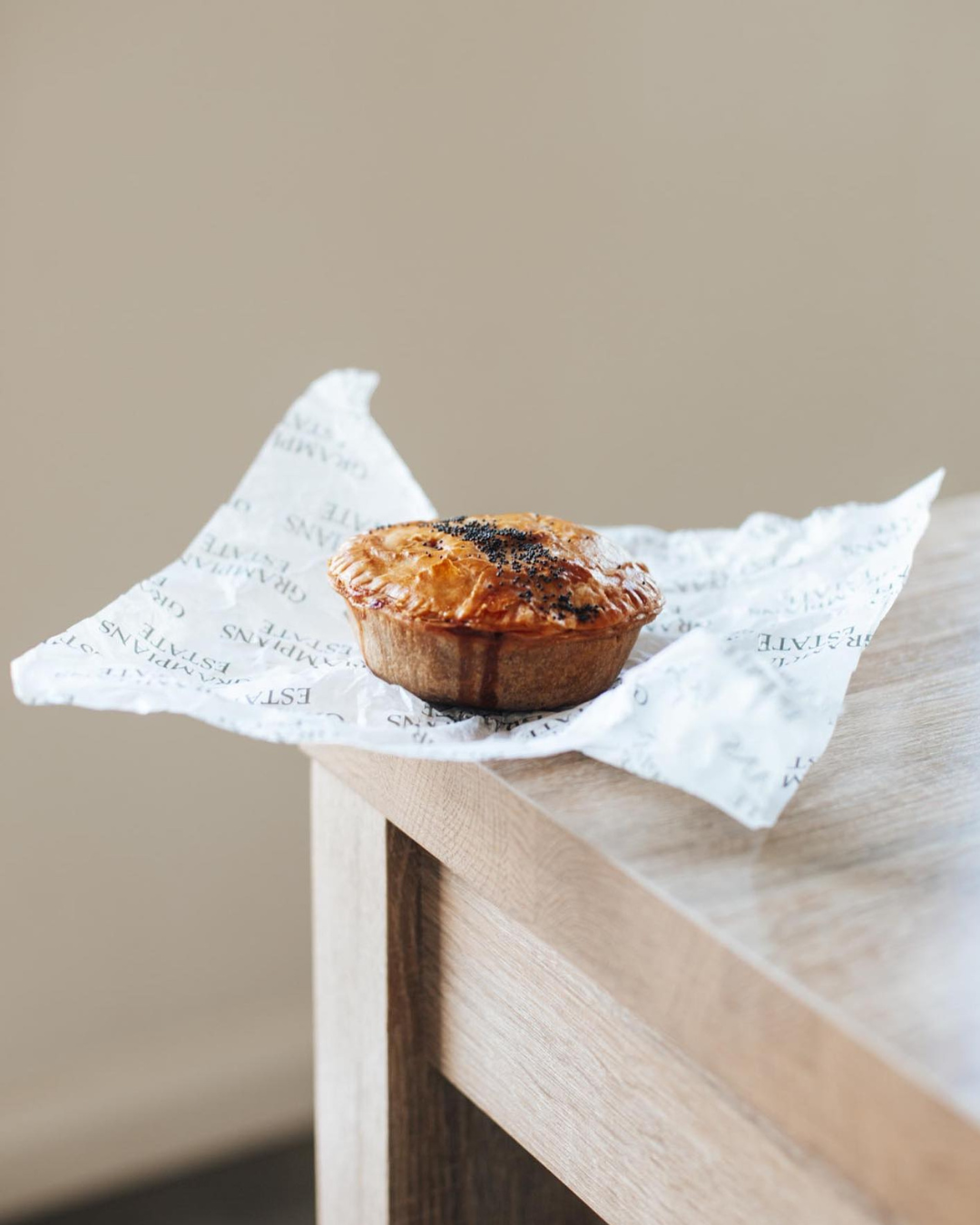 The Bunyip Hotel Cavendish: Sunday Chef's Table
An institution in Cavendish since the 1840s, The Bunyip Hotel draws travellers far and wide for its country pub charm and stellar menu. On Sundays, you can feast on the Chef's Table—a five-course set menu curated on the day by the chefs. To give you an indication of what to expect, previous dishes include slow-roasted lamb with baked gnocchi, pippies in Bunyip XO broth and housemade ice cream.
Salingers Great Western: Moroccan Lamb Turkish Roll
Established in 1861, Salingers Cafe is steeped in history. Emmanuel Salinger built the original wooden General Store in 1862, which was moved back to make way for a brick General Store in 1899. The cosy space oozes country charm, and the menu is packed with tasty local produce. The Moroccan Lamb Turkish Roll made with local slow-cooked lamb, goat's cheese and pine nuts is a local's fave. Pro tip: Make your lunch a long one with a glass of local vino from its curated wine menu.
Wickens At Royal Mail Hotel: Chef's Menu
A true culinary destination, Wickens at Royal Mail Hotel is serving up a menu you won't soon forget. Local ingredients are at this sleek eatery's core—each morning the chefs forage among the 1.2 hectares of kitchen gardens, stone fruit and citrus orchards, and olive groves to create an ever-changing, seasonal menu. With an unbuttoned approach to fine dining, Wickens is best enjoyed via its five- or eight-course chef's menu—paired with a bottle from its 4,200-strong wine list, no less.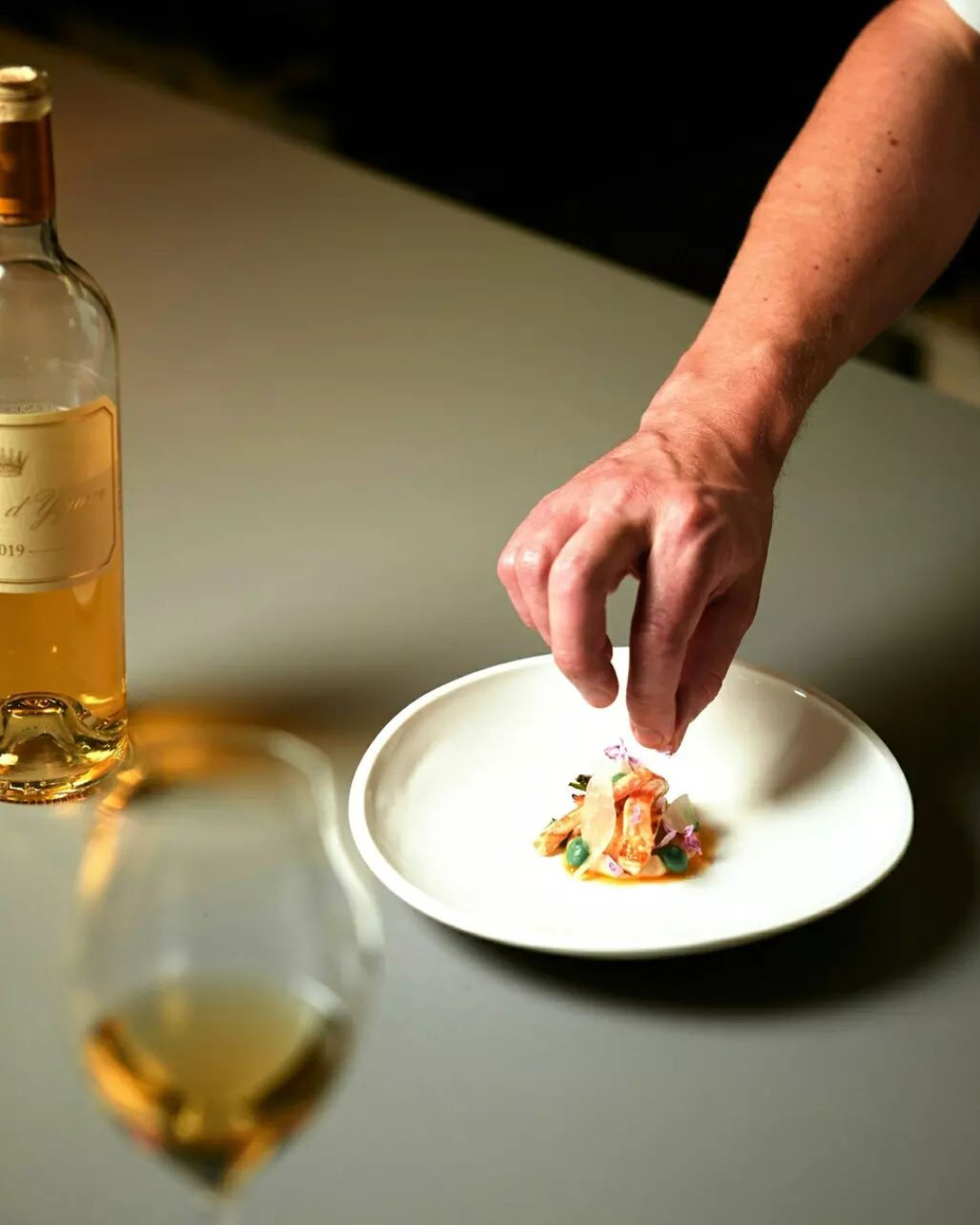 Dunkeld Old Bakery: Beef Bourguignon Pie
There are few things we love more than uncovering a country bakery and Dunkeld is one of the best. Supplying locals and hungry travellers with sourdough, baguettes, cakes and croissants since 1887, a visit here is non-negotiable while in the area. While you can't go wrong with any order here, its moreish beef bourguignon pie is at the top of our list.
The Brambuk Cafe & Eatery: Grazing Platter
Nestled in the heart of Grampians (Gariwerd) National Park, you won't find a more magical location than The Brambuk Cafe & Eatery, co-located with Brambuk, the National Park and Cultural Centre. To soak up the stunning surroundings and local flavours at once, grab one of its grazing platters and enjoy it on the deck boasting breathtaking views of the towering mountains and wildflowers. While each platter varies depending on what's in season, you can expect local cheeses, nuts, fruit and bread. Make Brambuk your first stop before exploring the Gariwerd landscape and, post feed, be sure to check out towering MacKenzie Falls.
Izzy's Cafe: Lemon Curd Doughnut
After a blissful walk through the stunning local scenery or digging into a hearty lunch, it's likely you'll want to tuck into some sweet treats. Our go-to destination for something on the sugary side in this spectacular part of the world is Izzy's Cafe. Bringing two of our favourite things together, the lemon curd doughnut is a must if you're chasing a pre- or post-walk sugar rush. If sweets aren't your thing, fear not. Izzy's selection of housemade pies, sausage rolls and sandwiches are total crowd pleasers for the more savoury inclined, too.
Editor's note: this article was produced in partnership with Visit Victoria and Visit Grampians as part of the "Stay close, go further" campaign. Thank you for supporting the partners who make Urban List possible. To read our editorial policy, click here.
Images: @grampiansestate.winery sourced via Instagram.