While the temperature might be starting to drop, it doesn't mean your outdoor exploration has to. In fact, we think that the cooler months present no better time to explore the many stunning landscapes at our fingertips.
At the top of our list? Phillip Island. Located only 90 minutes from Melbourne, this is the perfect escape with so much beauty to soak in and hidden gems to explore. The best part? This is a travel experience that gives back, with visits to any of Phillip Island Nature Parks' ecotourism attractions funding the conservation of these areas and protection of the unique wildlife species that call them home.
Here is every walk and sight you need to conquer.
Adventure To Phillip Island's Highest Point
One of Phillip Island's most scenic walks, Cape Woolamai boasts stunning coastal scenery from Phillip Island's highest point. There is a range of walking tracks and trails for every level, including the Pinnacles walk, which reveals breathtaking views of cliffs carved by winds and waves. For the more adventurous, we recommend the Cape Woolamai circuit which takes you past the Pinnacles to a secluded cove (once a busy granite quarry). The trip is 4.5 hours return so make sure you're prepared with water and lunch and always make sure to check the tide times as some of the trails might be impassable at high tide.
Explore Hidden Caves
One of Phillip Island's best-kept secrets is Forrest Caves. Get off the trail and onto the beach to explore these magnificent erosion-produced sea caves, which are accessible at low tide. If you're an experienced surfer you can also immerse yourself in beautiful curling waves at high tide. Or, if you'd prefer to sit back and relax, you can lap up scenic coastal views along the beach. A must-visit for every kind of adventurer.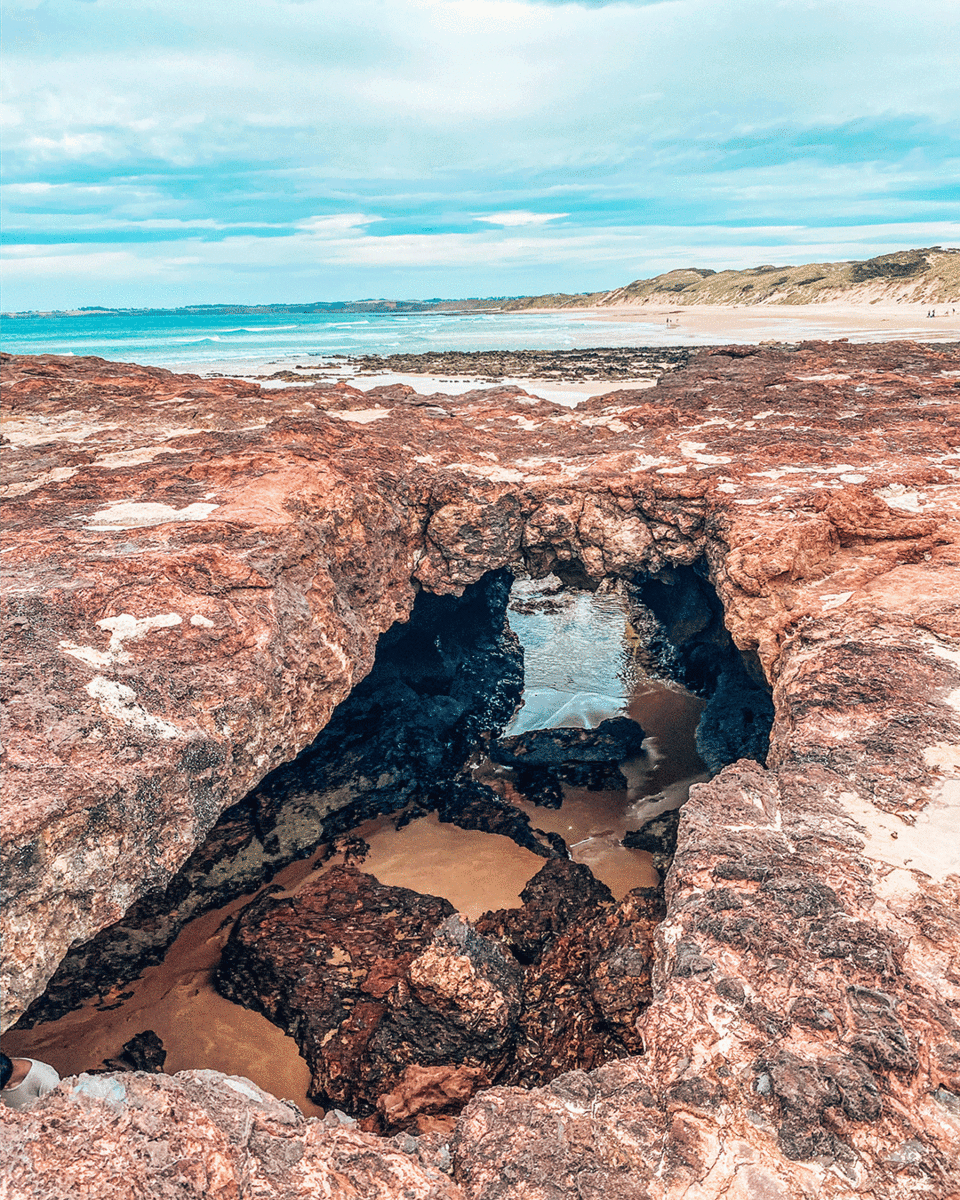 Spot Furry Friends At The Koala Conservation Reserve
If you're keen to see some of Australia's most lovable fauna in their natural habitat, the Koala Conservation Reserve is the perfect place to do so. Situated in Rhyll, the Koala Conservation Reserve is a protected area where Phillip Island's Koala population can enjoy safety from road traffic and pest animals. For a small entry fee, visitors can wander treetop boardwalks to spot the Koalas up close, then walk the bush trails below to find wallabies, echidnas, and a variety of native birds.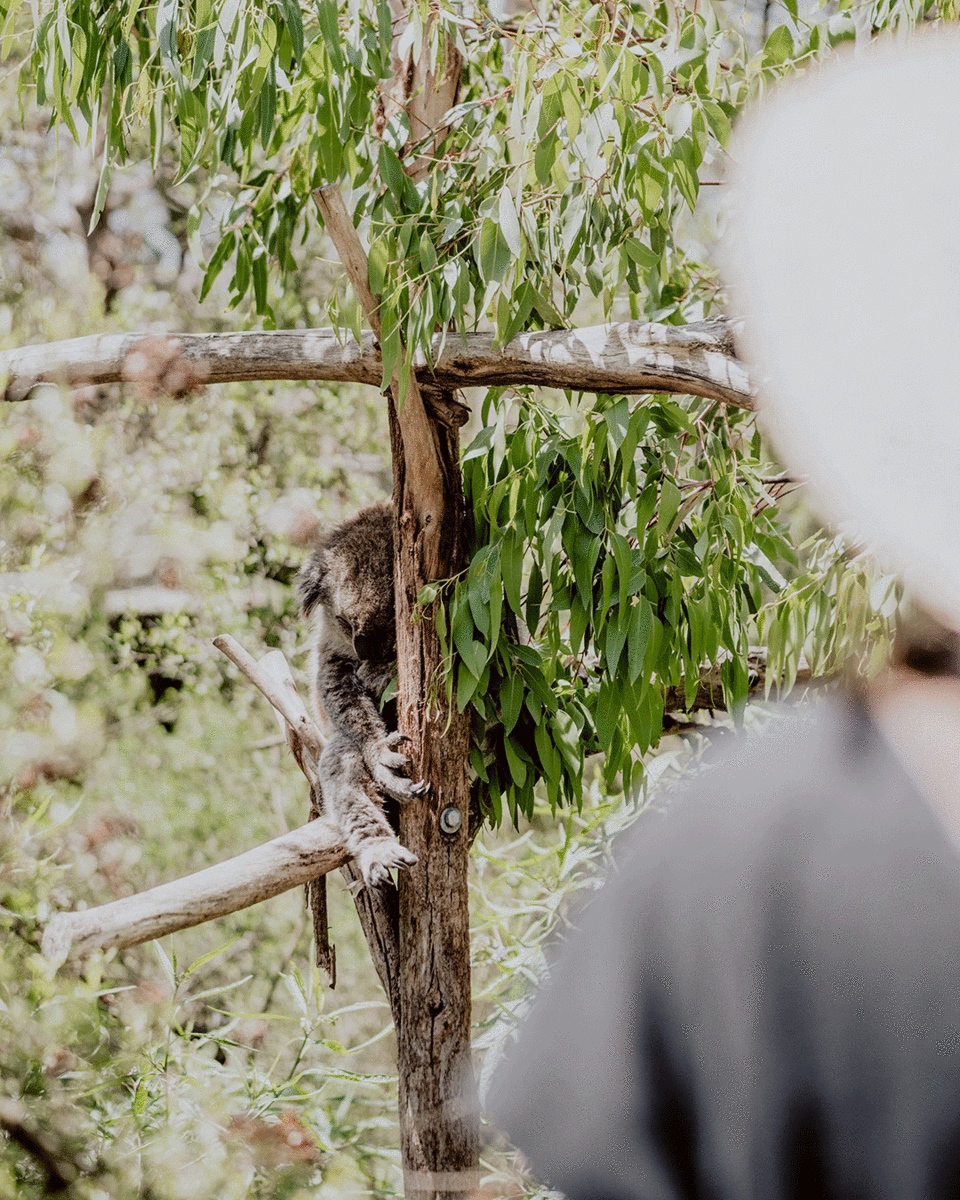 Revel In Clifftop Views At The Nobbies
If you enjoy an impressive vantage point with spectacular views of crashing waves, then The Nobbies is the place for you. These winding clifftop boardwalks overlook the Bass Strait and take you past the Penguin Parade, through the scenic Summerland Peninsula before reaching the very tip. Along the way, you can ogle at explosive blowhole action, rock formations and even catch sight of Australia's largest fur seal colony. If you visit during winter months, you might even be lucky enough to spot a migrating whale.
Phillip Island is renowned for its Penguin Parade, so if you want to witness one of the cutest parades you'll ever see—make sure to check the penguin arrival calendar. That way you can check what time they'll make their grand entrance ashore so you can plan a Nobbies visit beforehand.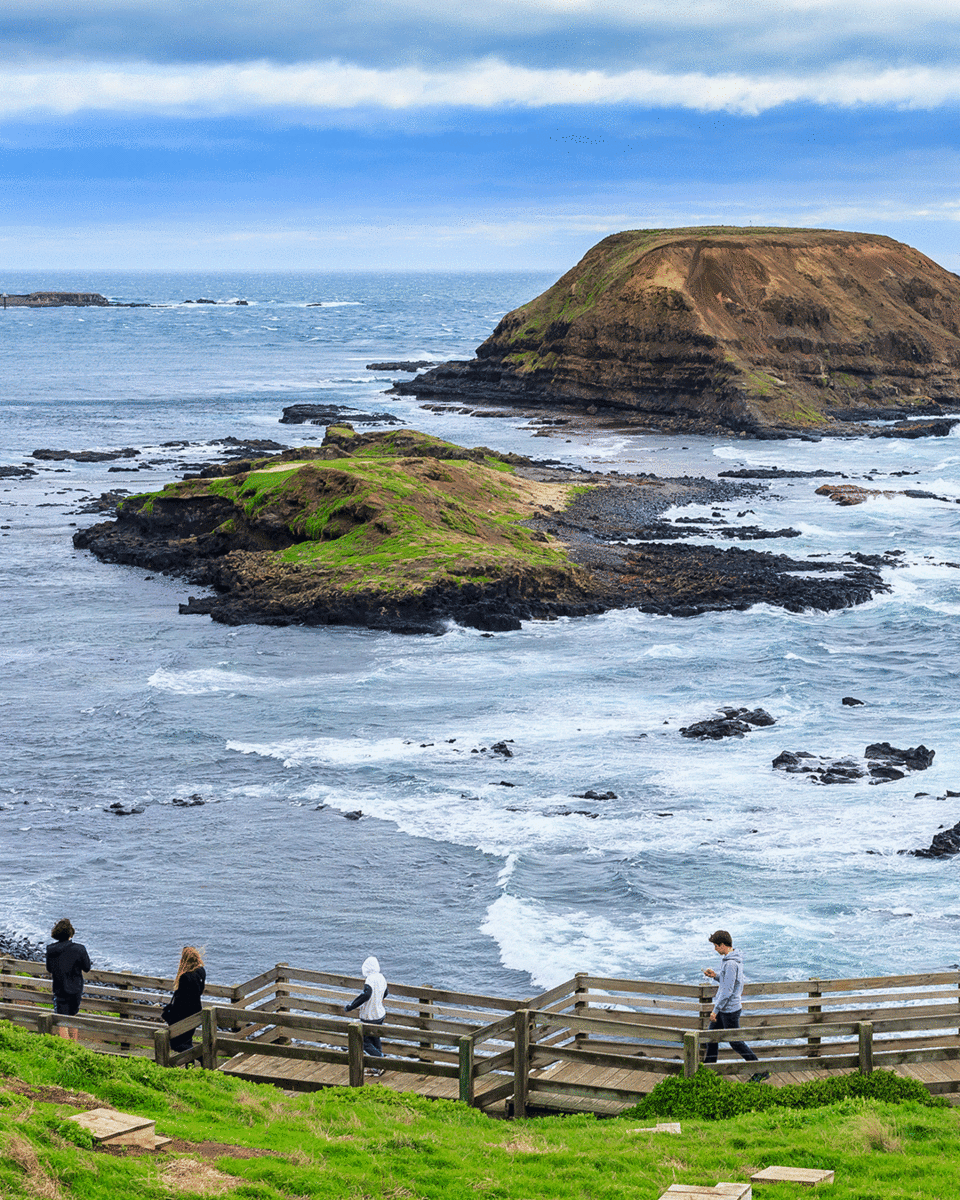 Bask In The Beauty Of Rhyll Wetlands
Located on the north shore of Phillip Island, the world-renowned Rhyll wetlands are a must-visit when coming to the island. Laden with mangroves and mudflats, this place provides a significant site for wading birds that fly thousands of kilometres to feed during the summer months. Boardwalks of varying lengths intertwined through the mangroves, saltmarsh and mudflats, with friendly visits from spoonbills, oystercatchers, herons, egrets and cormorants a common occurrence. If you're up for a climb, make the journey up the Conservation Hill Observation Tower to be rewarded with panoramic views of the wetlands and surrounding woodland reserves.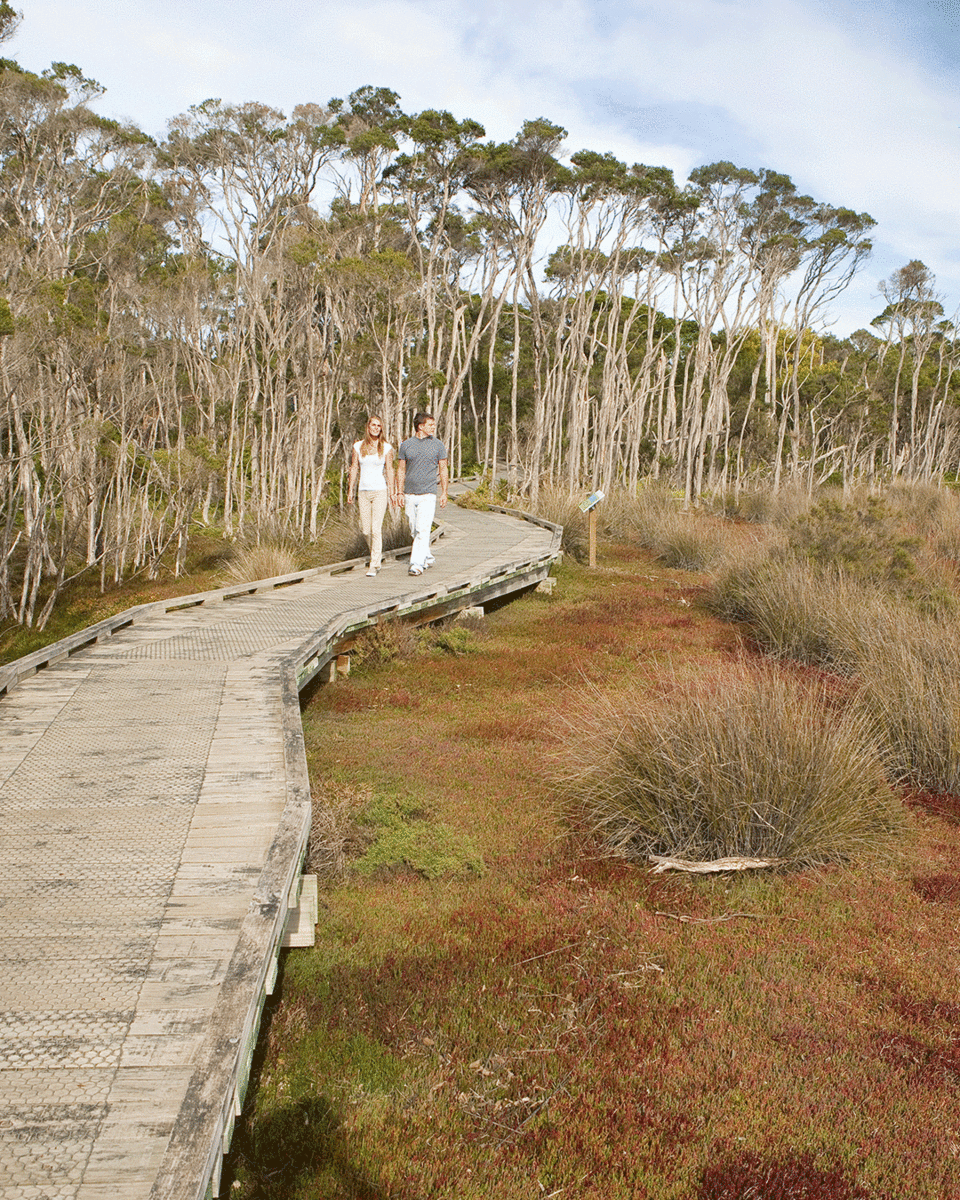 Spot A Whale From Pyramid Rock
Those still on the hunt for some more epic walking trails need not look any further than Pyramid Rock. Not only can you soak in picturesque coastal views, but it's also the perfect spot for whale watching in winter months with their two viewing platforms an easy 10-minute return walk. If you want to work up a sweat, the Pyramid Rock to Berrys Beach trail is a two-hour return walk on a clifftop track that leads you to the secluded Berrys Beach and back.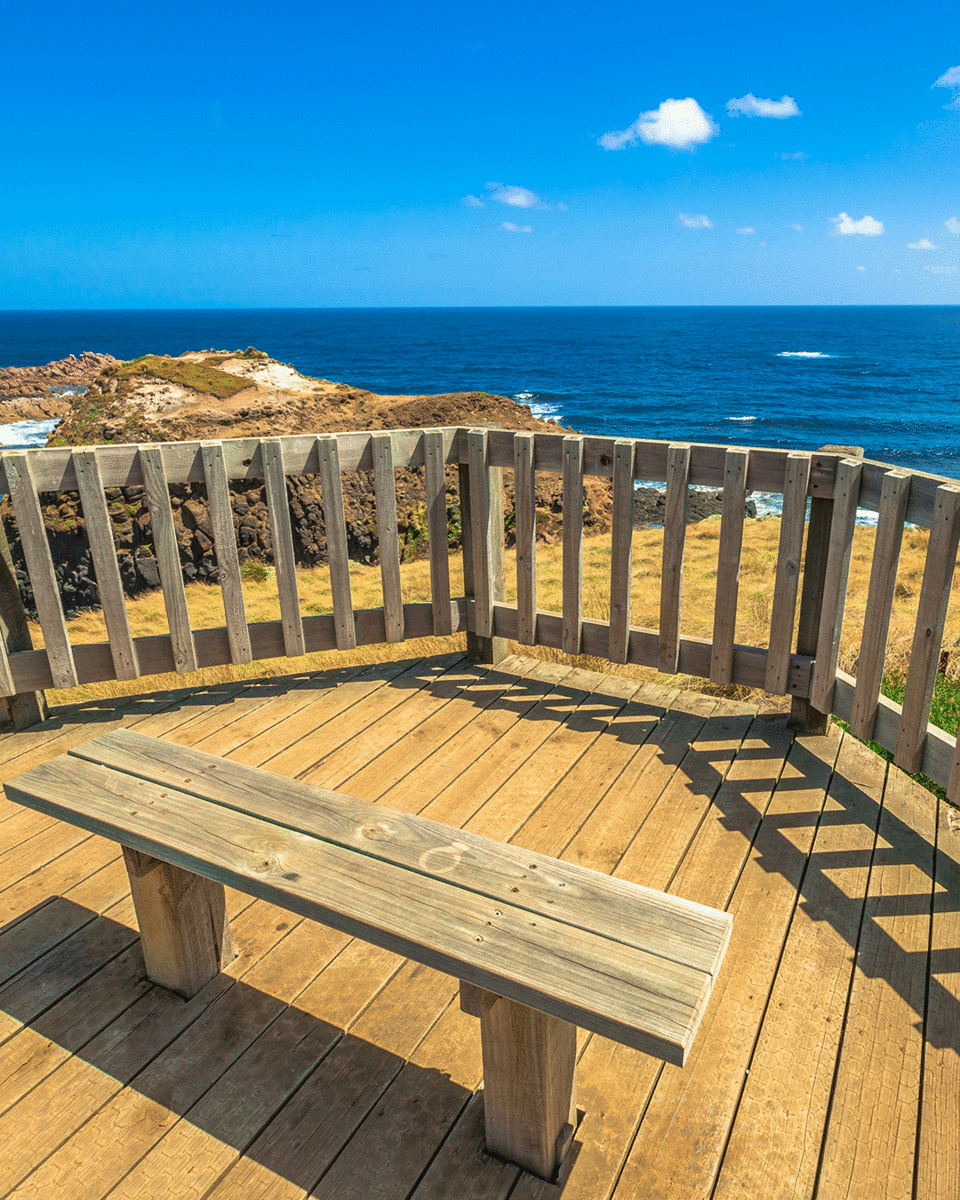 Whether it's a brisk walk to Phillip Island's highest point, a leisurely stroll while spotting Koalas, or watching the Little Penguin march in awe, there's plenty of natural wonders to soak up and trails to explore at Phillip Island. For more information or to plan your trip, click here.
This article is sponsored by Phillip Island Nature Parks and proudly endorsed by Urban List. Thank you for supporting the sponsors who make Urban List possible. Click here for more information on our editorial policy.