It's been a while between drinks, but this March will mark the anticipated return of The Continental Sorrento.
You've no doubt heard the beachside stalwart has been undergoing some work, and to say it's had a fresh lick of paint would be an understatement. Behind the hefty re-up is renowned publican Craig Shearer (The Terminus along with several interstate venues) while none other than Scott Pickett will lead the food and beverage offering.
The Continental Sorrento's crown jewel will be known as Audrey's, the powerhouse venue's signature restaurant. If we're continuing with this crown analogy, though, this thing is encrusted with precious stones and metals from top to bottom. The in-house fine diner, named after Pickett's very own Grandmother features expansive views of the surrounding coast and exudes elegance with a yesteryear charm; expect a bountiful selection of seafood and local produce all with a contemporary twist.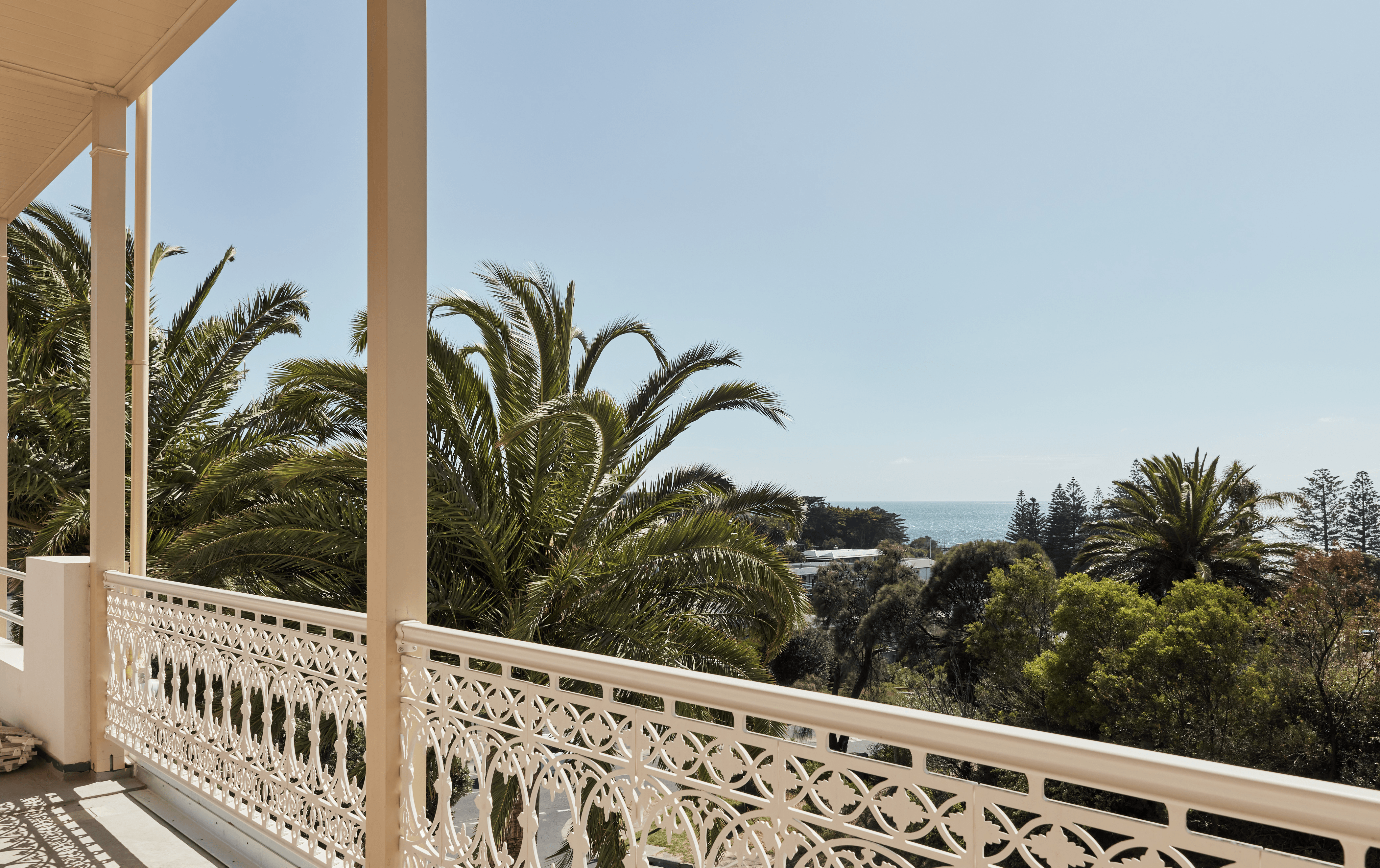 Complementing Audrey's is a public bar, a sizeable beer garden, a conservatory, and even a late-night listening bar, Barlow, the hotel's resident speakeasy, a space to enjoy a drink alongside, live entertainment including DJ's, touring artists and even comedians.
If you're looking for some serious views there's a sunset roof deck open for private bookings—sweeping vistas of the bay of course come standard.
Should you want to park up for the evening, the redeveloped 145yo gem will include a luxury 108-room hotel known as The InterContinental Sorrento Mornington Peninsula, which also includes a private Mediterranean-beach themed pool deck, with sun lounges, ocean-view cabanas and cocktails.
The Conti, and its extensive list of new offerings, is set to begin opening progressively from late March, stay tuned for more updates.
Start planning ahead and check out more local travel ideas here.
Image credit: Jeremy Wright (The Continental Sorrento)