These days, Ballarat is known more for its future than its past. There's still all that Gold Rush good stuff, of course (and you should definitely pencil the annual Winter Wonderlights at Sovereign Hill into your calendar) but modern travellers are discovering a whole new side to this city. Craft breweries. Vintage stores. Sporting events. Live music. Hiking and wildlife adventure. If you're looking for a regional centre that's got all of this stuff, Ballarat might just be your ticket.
Autumn is the perfect time for a cheeky Ballarat day trip, too: the events calendar is stacked, the leaves are turning, and the weather is balmy and mild. (You know, most of the time – this is still Victoria.)
Here's everything you should be doing in Ballarat this autumn.
Food & Wine
Farmers' Markets
Who doesn't love a cracking regional farmer's market? Ballarat actually has several to choose from, packed with all the fresh-made jam and artisanal sourdough you can handle. Our top picks are the Bridge Mall Farmers' Market on the first Saturday of every month, loaded with produce, food, music, entertainment, shopping and fun. And secondly, the big one, the Ballarat Farmer's Market on the second and fourth Saturday of every month, taking place in central Ballarat near the shore of beautiful Lake Wendouree. Basically, whatever weekend you visit, there will be free tastings going on somewhere.
Pyrenees Unearthed Food and Wine Festival
After a sold-out event in 2021, the epic Pyrenees Food and Wine Festival is back this year. Chuck the 9th of April in your diary now, because it should be a huge day of local food, wine and live music, all set on the beautiful banks of the Avoca River. 25 local wineries are getting on board, not to mention all of Ballarat's beer, cider and gin makers. Pack a picnic rug and bring the kids – this is a family-friendly event.
Cellar Door Experiences
If you love scoping out cellar doors, you'll be pleased to know that Ballarat is full of small-batch brewers, beer halls and wineries to satisfy any and all palettes. Mitchell Harris Wine Bar in the heart of Ballarat where Winemaker, John Harris will help you to uncover the thoughts and processes that go into creating a memorable bottle of wine. For craft beer (and plenty of it), make a beeline for Hop Lane to Hop Temple and marvel in their 250-craft-beer menu (one of the largest ranges in Victoria). The list wouldn't be complete without a mention of Kilderkin Distillery, serving up the very best premium, small-batch gin and whisky. Want to discover more of Ballarat's boutique producers? Head here to suss out 12 of Ballarat's best.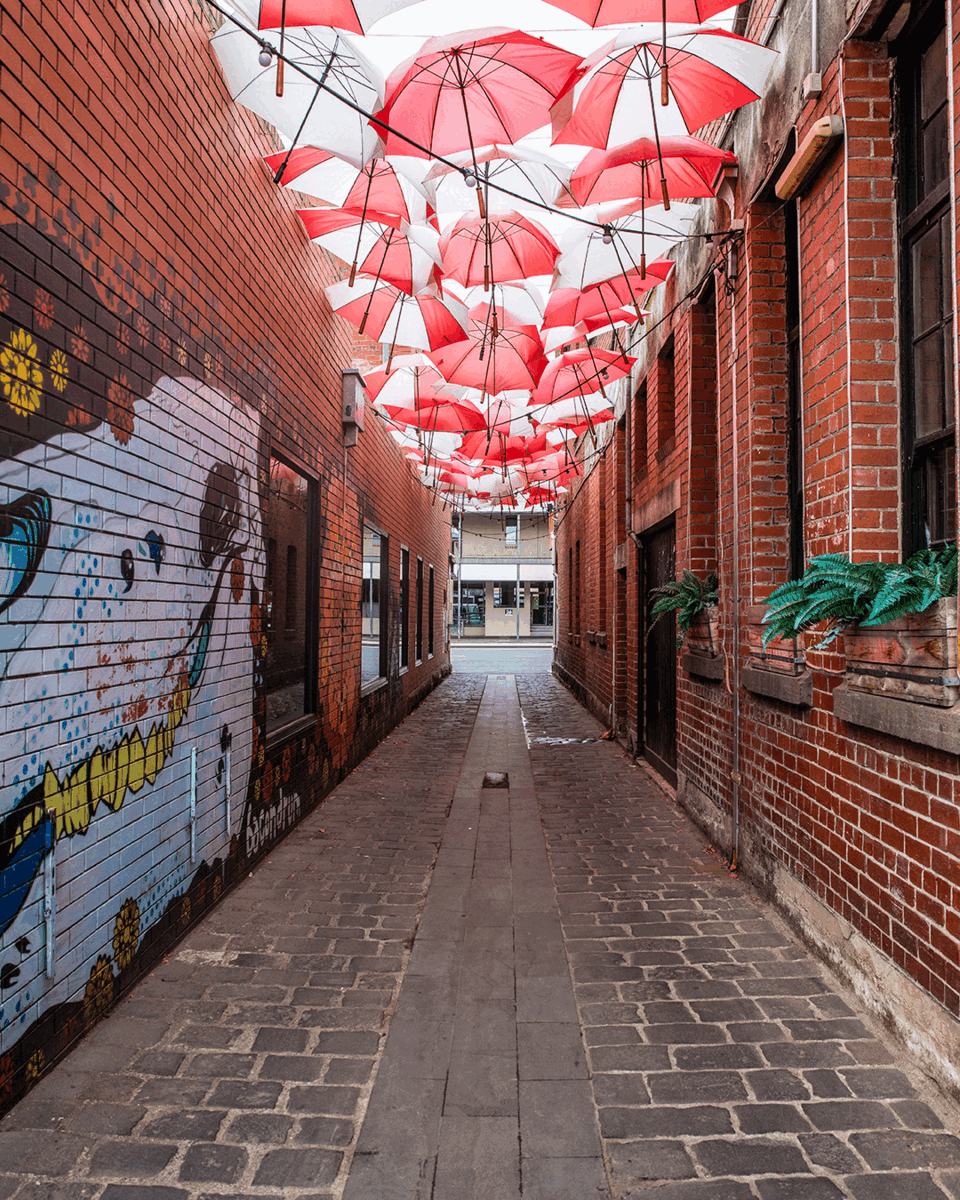 Image credit: Mitchell Harris Wines, Laura Celine Haughey for Visit Victoria
Natural Surroundings
Sleep Under The Stars
Are nature escapes your kind of idea of the perfect getaway? In addition to a slew of food and wine experiences, Ballarat also boasts an epic range of brand new accommodation that will have you fully immersed in the great outdoors. We love Jean Claude — a lush, 1070s York caravan tucked away in beautiful Ballarat bushland that you'll have to see to believe. Special mention also goes to the Unyoked Tiny Houses at Peerick Vineyard, perfect for those wanting to embrace stillness and relaxation (and a wine) and Monterey Eco Stays at Captains Creek Organic Wines. As you can tell, we have a thing for sleeping amongst vineyards.
Cruise Around Town On An E-Scooter
Forget exploring the city on foot, e-scooters are the fun, new way for locals and visitors to travel around Ballarat. There's a fleet of 250 dotted around the city, so you won't have trouble finding one to cruise through the city with. Plus, at only 45 cents per minute or $25 for three days — these purpose-built Neuron e-scooters are not only way more fun than walking, they're cost-effective. For a scenic route, make sure to loop around the stunning Lake Wendouree and take in all of its splendour from behind the handlebars.
Lal Lal Falls
Already gramm'd the best waterfalls in Victoria? Not until you've been to Lal Lal Falls, just 20 minutes outside Ballarat. Plunging into a picturesque rocky gorge, Lal Lal Falls has a picnic area, walking tracks and a dedicated viewing platform. Try the Von Guerard View Track, if you want to really stretch your legs: it loops up around the gorge and provides some pretty epic landscape shots. Lal Lal is just one of Ballarat's Insta-worthy nature attractions. Have a browse through this list for plenty of wilderness inspo.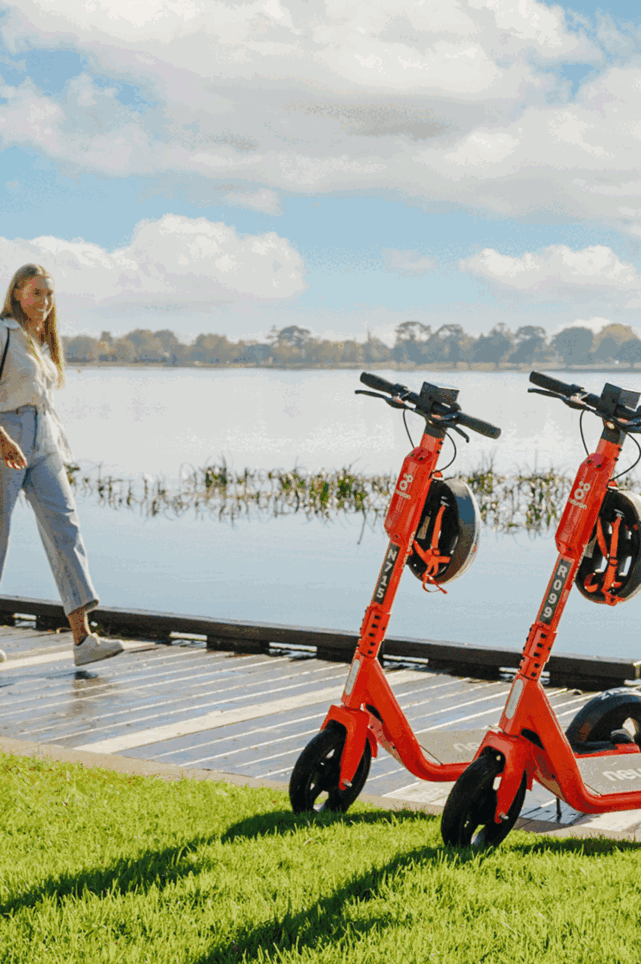 Image credit: Jean Claude, Shannyn Higgins
Arts & Culture
Get Crafty
Over two weekends in May, a selection of makers from Ballarat and surrounding regions will gather at this year's Craft Lab — where heritage trades, fine arts, traditional practices, cultural rituals, lost skills and contemporary practice will come together. Here, you can meet practitioners, learn about their skills and techniques and even attend workshops, talks and panel discussions throughout the week. If you're keen to get in on some crafts yourself, make sure to book yourself into Ballarat's Ceramic Heart Program. In this series of workshops and masterclasses, makers will be given the rare chance to access one of the region's premier ceramic studios and watch, listen and learn from experienced practitioners. So, trust us when we say you won't want to miss this opportunity.
Hands-On Workshops
Just when you thought Ballarat couldn't get any better, we're here to let you know that there's plenty of hands-on workshops to fill your weekends if the endless food, wine and scenery isn't enough. You can check out a full list of workshops here, or if you want to take our recommendation, we love Aunty Jacks Beer School. Here, you can take a tour of their 100,000-litre brewhouse and of course — sample their many brews while developing your knowledge of the brewing process. On the other end of the spectrum, if you've ever wanted to learn how to make jewellery, local artisan Sylvia Nevistic hosts a series of courses and workshops from her Ballarat studio. With courses ranging from jewellery wax, silver spoon making and even make your own wedding rings, there's no shortage of creative outlets.
Ballarat Heritage Festival
Like a lot of regional Victorian towns, Ballarat is proud of its history. And it's got more history than most. This was the epicentre for one of the biggest gold rushes anywhere in history. In its own way, Ballarat helped changed the world. The Ballarat Heritage Festival (21st to 29th May) is all about celebrating the past…but not in the way you might think. This isn't some dry and dusty museum tour: it's a massive cultural showcase that spans the entire city over 10 days. Get hyped for the Tweed Ride, steam train shuttles, Beard and Stache competition, as well as a unique contemporary food experience. Click here to find out more or to book your spot now.
Whiskey In The Wheelwrights
Want to learn what whisky and rare trades have in common? Get ready for a whisky-tasting session like no other, at Whiskey in the Wheelwrights at Sovereign Hill. Hosted by Australia's leading distilleries Archie Rose and Starward, together with Sovereign Hill's rare trades team, you'll taste six of Australia's finest whiskies paired with a specially-selected snack. A must-do experience for anyone who loves whisky.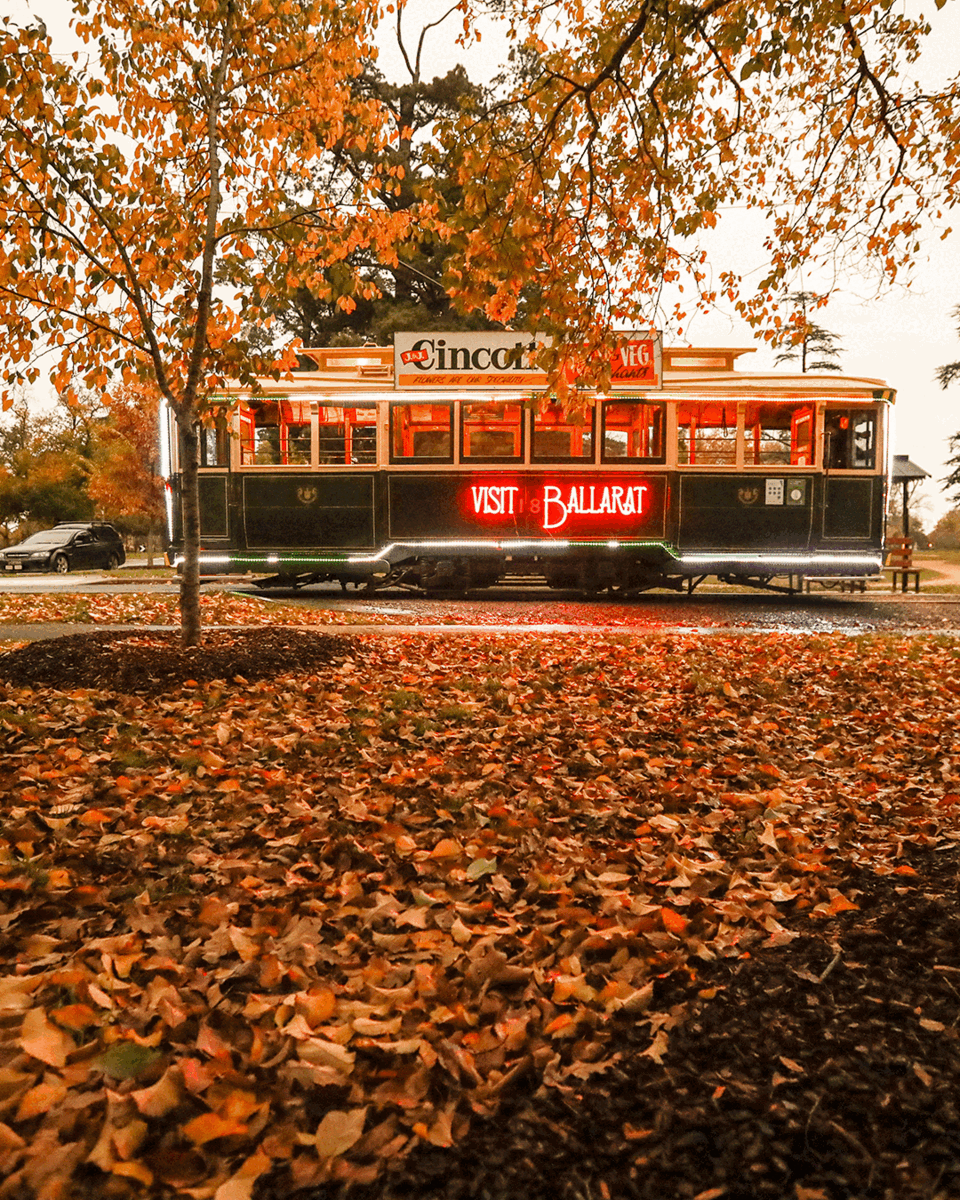 Image credit: Aunty Jacks, Emma Duzhnikov
Want to explore more of what Ballarat has to offer? (We've only scratched the surface here, seriously). Check out all the autumn goodness at Visit Ballarat.
Editor's note: This article is sponsored by Visit Ballarat and proudly endorsed by Urban List. Thank you for supporting the sponsors who make Urban List possible. Click here for more information on our editorial policy.
Lead image credit: Adam Dyson