It's no secret low and non-alcoholic sips are rising in popularity throughout Australia; moods are shifting and so is our drinking culture. So, if you're trying to cut down on the booze this winter—like us—then we have good news for you.
So you don't miss out on a night out, the team at Crodino are bringing their European-style non-alcoholic alternative down under just in time for July.
Originating in Northern Italy in the 1960s, Crodino is a tipple that's likened to a booze-free aperitivo. All you need is plenty of ice with a slice of fresh orange to enjoy the complexity of the zingy, bittersweet, citric and spicy mouthfeel. Enjoy a few glasses as you team it with a big ol' antipasto board.
To help you breeze through your next sober stint with ease, we've rounded up six ways to help you keep strong on your detox.
Don't Miss Out On A Night Out
Ever have good intentions to avoid a cold one but you're sucked into having a cocktail or two on a night out? We feel you but now you don't need to. This month, get the gang down to Prince Alfred and toast the Aussie launch with $8.00 Crodinos during Happy Hour every day between 4-6pm in July to help you kick off a stunning aperitivo hour right in the beer garden. While you're there be sure to order up their loaded charcuterie board to snack while you sip.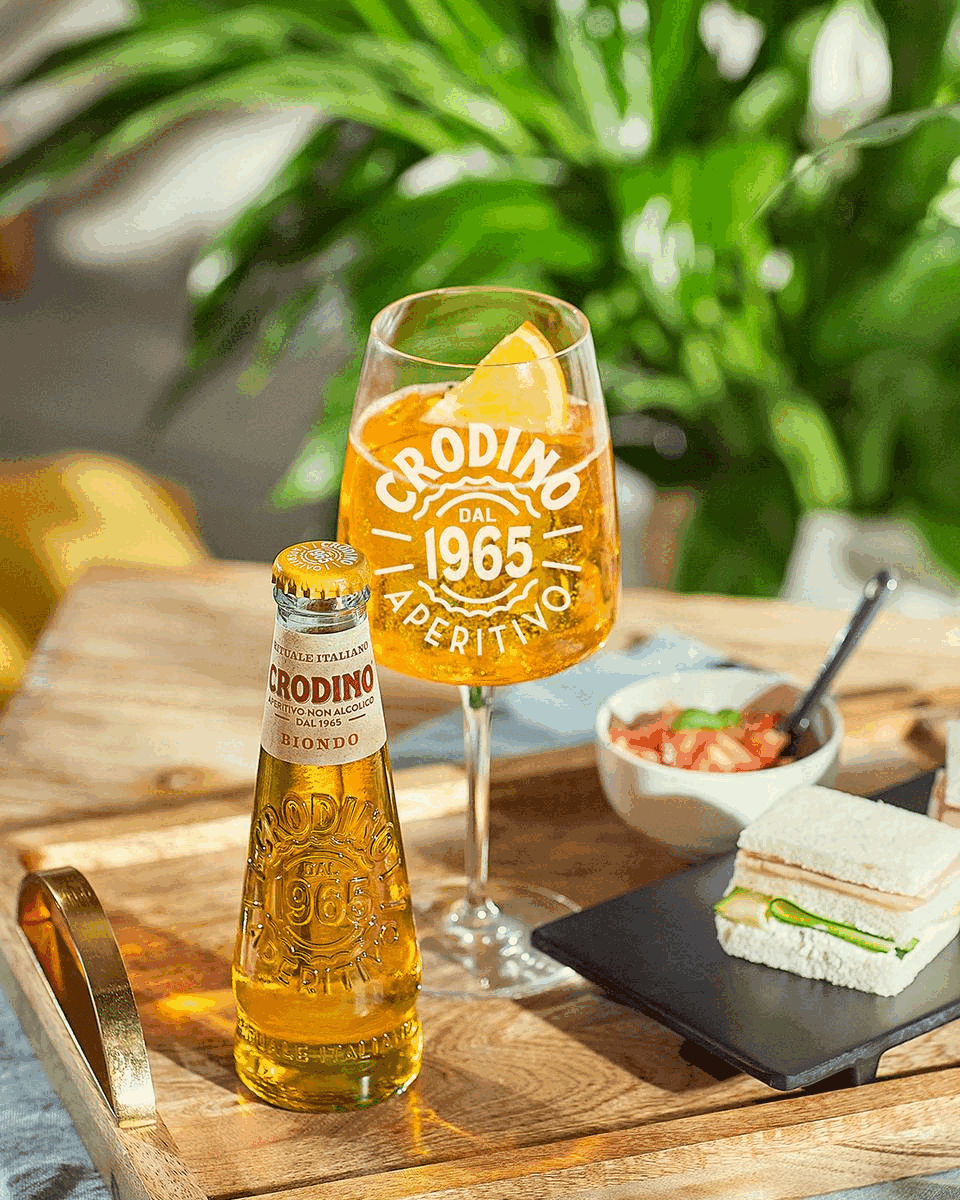 Set Up A Sweat Schedule
Swap out dusty Sunday mornings cooped up in bed hiding from sunlight for getting physical and smashing those fitness goals. Whether it's a jog with your pup, a cycle down the coast or signing up to your local yoga studio, consider this your chance to build up a healthy habit. To help get you started, we recommend the Couch to 5k Runner app—a game-changer for building up your running game. Hello, endorphins.
Pop On A Podcast
Whether you're heading on a road trip or going for a wander around the neighbourhood, an addictive podcast to inspire, entertain and surprise you is always a vibe. This Naked Mind with bestselling author Annie Grace invites her listeners to explore the role of alcohol in our culture without any judgment or rules with a range of guests sharing their raw and honest experiences about the benefits and freedom away from drinking—a great reminder to say no to that extra vino.
Be The Perfect House Guest
You'll instantly become everyone's ideal visitor when you rock up with a bottle of wine or spirits that've been sitting aside gathering dust in your home for six months. If you feel there's a constant stream of engagements, birthdays and announcements from everyone you've ever known, then this is the perfect way to not only get those temptations out of the house, but also save you precious dollars you can put towards your next Euro' Summer escape instead. Perfecto!
Make Time For Self Care
If you've been putting in those extra hours at the office, then it's time for a moment of luxury and to treat yourself to a pamper. For a fancy level-up, why not splurge on a boujie day spa day out with friends or, to be budget savvy, get crafty by mixing one tablespoon of honey and brown sugar together to create a nourishing DIY face mask.
Save It For Celebrations
Sometimes all we need is to shift the dial and realign our outdated habits and thought patterns. Rather than habitually reaching for a bottle of Cab Sav on any random Wednesday night, leading psychologists and health experts all agree that saving those precious bottles for special occasions leads to higher levels of enjoyment. It seems that absence really does make the heart grow fonder—or in this case, more delicious.
A surprisingly social sip, don't miss out on the good times and wrap your hands around a glass of Crodino this month. Head here for where to find it.
Editor's note: This article is sponsored by Crodino and proudly endorsed by Urban List. Thank you for supporting the sponsors who make Urban List possible. Click here for more information on our editorial policy.