Victoria is brimming with epic camping spots and when it comes to roughing it a little, nothing beats traversing the terrain in an SUV.
To bring you seven of the best spots to camp out under the stars, we've teamed up with HAVAL's new H6. Dubbed their most advanced SUV yet, it's stacked with plenty of stuff to keep up with the stop and start and tight parking of urban life but also has enough grunt to get you through the hills and off-road tracks of coastal and backcountry Victoria.
So, without further ado, grab a coffee and load up a playlist because we're hitting the road and camping out under the stars at these magical spots around Victoria.
Tidal River | Wilson's Prom
DISTANCE FROM MELBOURNE: 3 HOURS | 226 KM
A favourite for a reason, now there's no doubt you've heard of Wilson's Prom but there's something so special about this stretch of Victorian earth that it's always worthy of a mention in any camping or road trip itinerary.
What makes the prom so damn perfect is its versatility. Looking to get out and hike the hills? Try the overnight hump to Sealers Cove. Looking for a little bit of water-based fun, there's so many little bays and beaches to explore and plenty of surf spots. On your way there or back make sure to stop in at the iconic Fish Creek Hotel for a parma.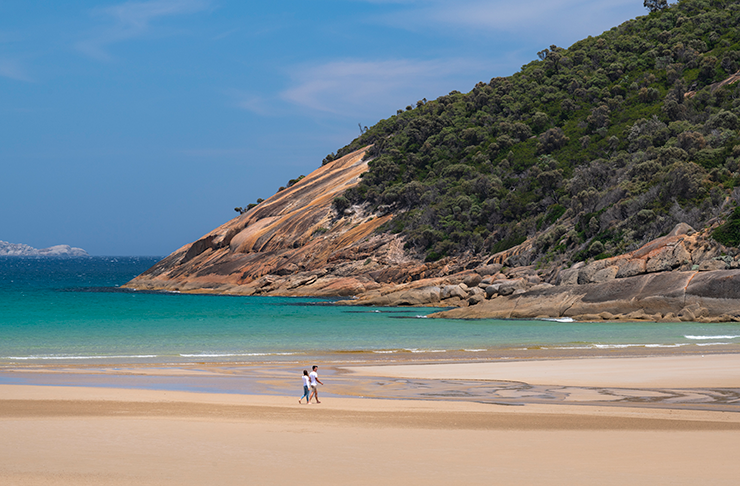 Point Leo
DISTANCE FROM MELBOURNE: 1 HOUR 20 MINUTES | 91 KM
For those not looking to clock up too many kilometres, then Point Leo Foreshore Reserve on the Mornington Peninsula is the choice for you. Not only is it one of the most beautiful natural areas, but it also backs onto the secluded and charming coastal waters of Western Port Bay. Whilst being surrounded by nature you're also only a quick drive to some of the best restaurants and wineries in the state. A solid option for a lunch-time visit or perhaps an afternoon tasting, we'd recommend either heading to the in suburb Point Leo Estate or the incredibly farm-chic Tedesca Osteria.
Cape Conran
DISTANCE FROM MELBOURNE: 4 HOURS 45 MINUTES | 402 KM
Now, this is a true roadie, located right up the top-end of Victoria on the Gippsland coast, Cape Conran is an absolute gem of a spot. With a camping ground that backs onto the beach, you get the beautiful combination of camping amongst the lush native bushland with the sounds of the ocean, just a short stroll away. Around Cape Conran there are several options, there's the Bemm River which is ideal for stand-up paddleboarding, and canyoning, the stunning Salmon Rocks and surrounding beach with smoothed and curved rocks, and the East Cape boardwalk, which is steeped in the native history of the area.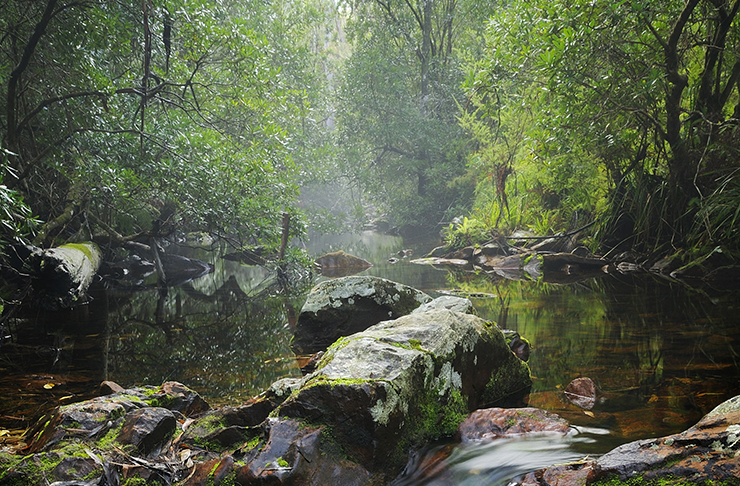 Castlemaine
DISTANCE FROM MELBOURNE: 1 HOUR 30 MINUTES | 129 KM
Set amongst the goldfields of Victoria, Castlemaine is a perfect opportunity to get out on the road and get regional. Journey through the hilly provinces and take in the scenery and the century-old Victorian buildings that are scattered throughout the town. If you're feeling like taking things up a notch you can opt for some ultra-luxe glamping lodging, you're still out amongst the elements, there are just a few more creature comforts. Castlemaine has a raft of culinary outlets with a focus on the region's top-notch produce from farmers and makers, check out Wild, who specialises in modern cuisine and operate out of the town's former Fire Brigade station.
Johanna Beach
DISTANCE FROM MELBOURNE: 4 HOURS 45 MINUTES | 221 KM
Venture way down the Great Ocean Road and discover one of the most quintessentially Victorian stretches of coast and bushland. Johanna Beach is raw but beautiful, the wide-open beach is stunning and gives you a feeling of being truly off the grid. Popular for fishing and surfing, Johanna has plenty to offer, and if the sky is clear you'll witness one of the most beautiful sunsets available in the state. If water isn't your thing there's also an incredible walk through the Melba Gulley, one of the most pristine stretches of the Otways, a rainforest oasis of ferns and emerald green. If you're looking for a stop to refresh, pop into the Wye General Store, they whip perfect road trip food for breakfast and lunch and have Small Batch coffee pouring on the bar for that taste of home.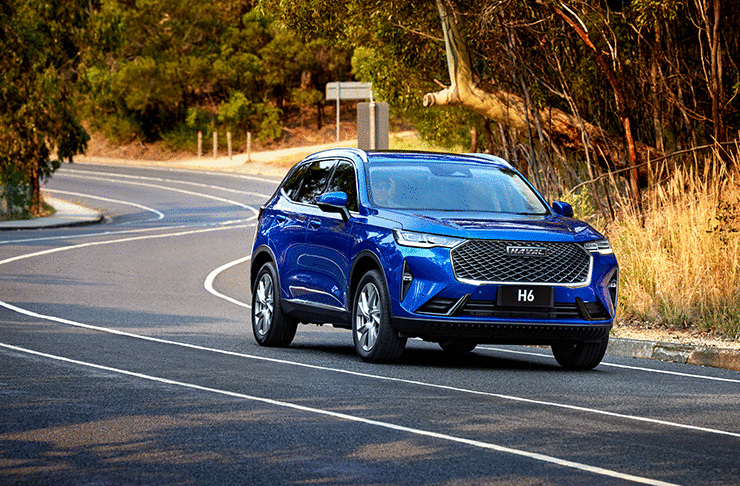 Olinda Falls | Dandenong Ranges
DISTANCE FROM MELBOURNE: 1 HOUR | 49 KM
Set high up in the misty Dandenong Ranges, only a short drive from the city you'll discover Olinda Falls. A mystical wonder of the state set amongst the hills and densely populated by gumtree varietals and lush hanging fern. Take in the tranquillity of the falls, or if you're feeling like a bit of an adventure make your way to the summit of Mount Dandenong, a steep but rewarding journey to views across the ranges. If all that nature got your stomach rumbling, head to the General Food Store in Emerald, with shelves of local products from makers throughout the area including cheeses and honey, as well as a full cafe menu including Vegan options. Whilst you can't sleep at Olinda Falls, there's plenty of rainforest adjacent accommodation in the region, our pick, the Warburton Caravan Park with lush green grass and riverside camping spots.
Nagambie
DISTANCE FROM MELBOURNE: 1 HOUR 49 MINUTES | 138 KM
Nagambie is all the rage at the moment, and for good reason. As well as it being one of the most charming towns in Victoria, it's also quite close to the city but gives a serious country escape feel. Alongside the star attraction, the Nagambie lake, which the town is centred around, there's a raft of stores, cafes and venues to try. The Nagambie Brewery & Distillery on the main strip in town offers up quality small-batch produced gin and unique craft beers, as well as a menu of pub favourites and wood-fired pizzas, all set on the edge of the water. When choosing when to pitch your tent it's hard to pass up Discovery Park where you're only metres away from the water.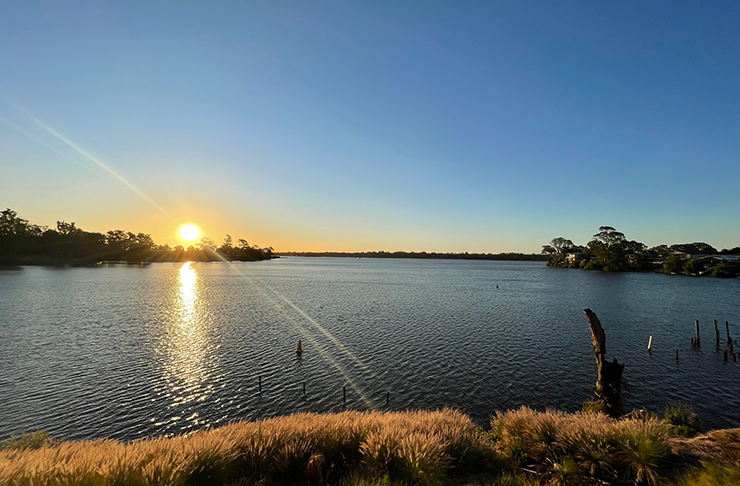 If you're tired city-dwelling hatchback isn't quite up to the task then take a look at getting behind the wheel of HAVAL's new H6. It's stacked with plenty of stuff to keep up with the stop and start and tight parking of urban life but also has enough grunt to get you through the hills and off-road tracks of coastal and backcountry Victoria.
Editor's note: This article is produced in partnership with HAVAL and proudly endorsed by The Urban List. To find out more about who we work with and why read our editorial policy here.
Image credit: VisitVic, Supplied