Get your flippers ready and slip into your scuba suit, Wonder Reef is finally here.
Wonder Reef is the much-anticipated, premier dive destination in Australia. The newest part of the Gold Coast Dive Trail, this ecotourism attraction is taking underwater experiences for certified divers to a whole new level.
What makes this diving experience so special is that it's the world's first-ever buoyant reef. Twenty or so metres above the ocean floor you'll find nine giant buoyant sculptural reefs teeming with sea life. One of eleven dive sites that show off the many reefs, shipwrecks, and cliff faces of the Gold Coast, the Wonder Reef opening is the perfect excuse to make a day of it and explore the unbelievable sea scapes hidden beneath the surface.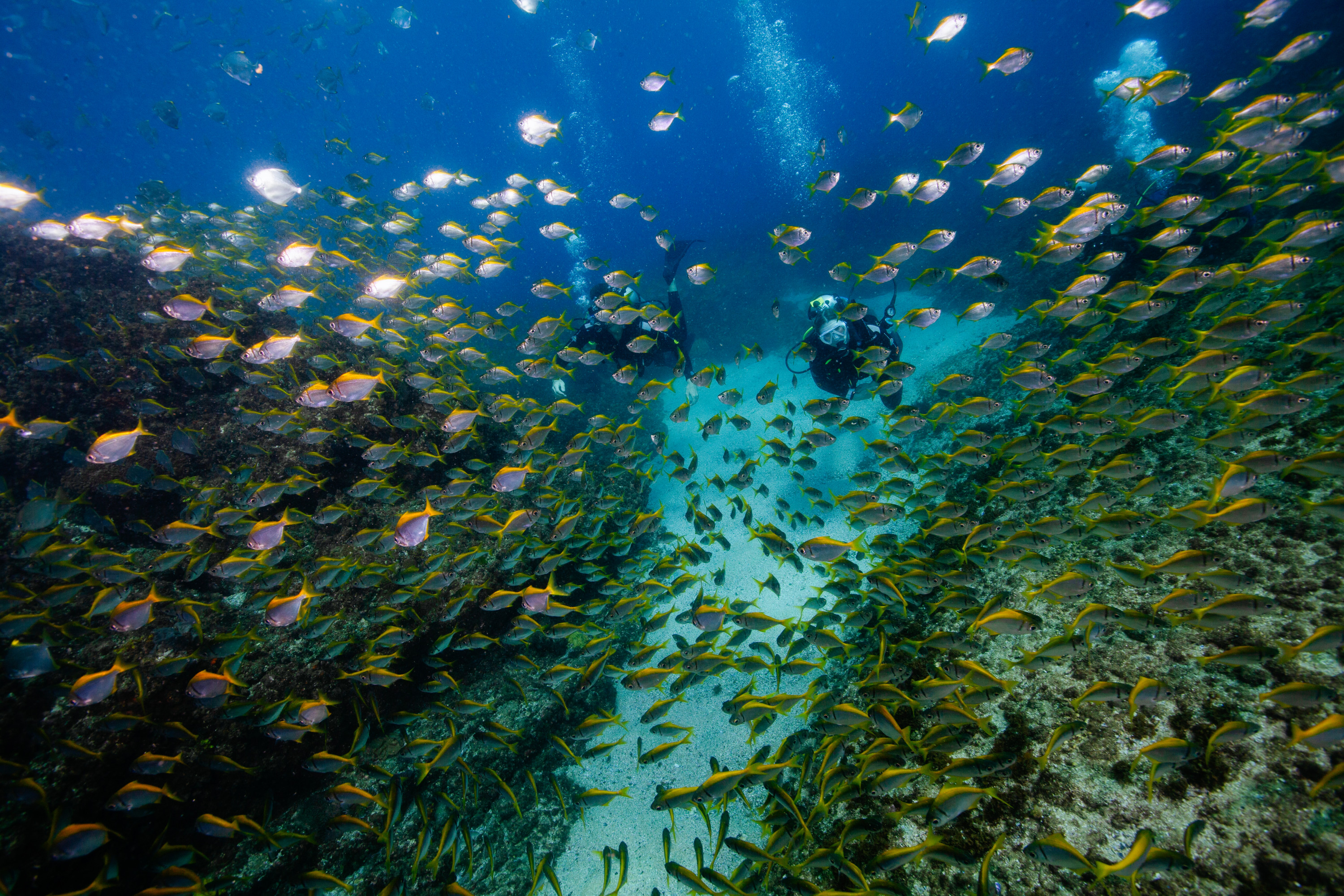 Wonder Reef isn't just for the divers. The entire structure has been carefully designed to welcome and sustain all manner of marine life. Expect to see everything from lobsters and tropical fish to turtles and an octopus or two, thriving among six species of coral. Artificial reefs allow our sea environment to recover without further damaging the natural landscape, transforming a formerly deserted patch of the ocean into an oasis of colour and life.
Keep in mind that Wonder Reef is no casual scuba dive. These buoyant behemoths are currently for certified divers' eyes only. Being buoyant reefs, they have their own movement patterns, bobbing and swaying with the ocean as though each structure is alive. You can dive to a depth of up to 30 metres in the balmy Gold Coast waters any time of the year.
If you're not a certified diver, this is your sign to hit up Queensland Scuba Diving and get your certification. For all you diving pros out there, Gold Coast Dive Adventures run daily dive tours. You can even book a public mooring and take your own rig out to experience the wonder just 10 minutes from the shore.
Ready to make like a mermaid and explore the deep blue? Discover more here.
Image credit: Wonder Reef
Editor's note: This article is sponsored by Destination Gold Coast and proudly endorsed by Urban List. Thank you for supporting the sponsors who make Urban List possible. Click here for more information on our editorial policy.