New year's resolutions can be a funny thing. On the one hand, the momentum of the new year and its promise of new beginnings, fresh starts, and clean slates can make it much easier to kick things off with the best of intentions. On the other hand, they can also bring a lot of pressure. Pressure to perfectly execute our plans and stick with our goals - think; high expectations, broken promises and feelings of guilt when life gets in the way.
Many of us (especially post the indulgent festive season) are looking to establish or get back into healthier habits or routines around what we eat and how we move our bodies. Reality is, though, most resolutions are made to be broken, but goals involving your health and well-being should never result in falling into a shame spiral. This is where the team at Youfoodz comes in.
If you're not familiar with Youfoodz, they are a food delivery service focused on serving fresh, healthy (and most importantly tasty) chef-made meals directly to your door. Taking the prep work out of the healthy-eating equation, Youfoodz-prepared meals and meal plans allow you to focus your energy on the important parts of establishing a healthy routine without having to worry about the time and resources that usually go into meal planning, shopping, and preparing foods.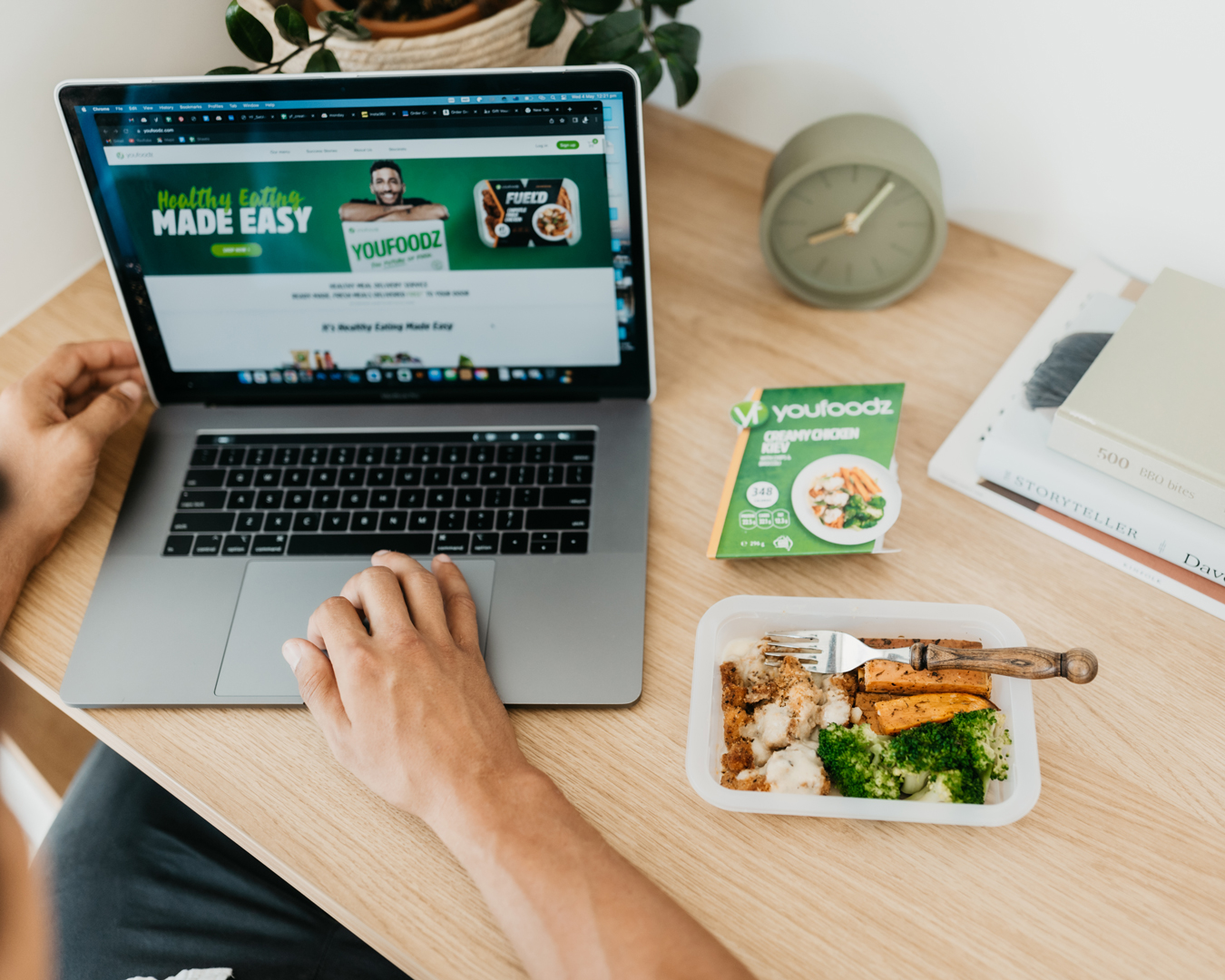 Their simple online order process allows you to stock up on individual meals, including breakfast, lunch, dinner, snacks, and even juices. Or, you can make things even easier by picking a weekly meal plan specifically designed to take the guesswork out of healthy eating. Order meals in advance so you always have a healthy option at the ready, or pause, skip or cancel your plan as and when it suits you.
With over 60 meals available to choose from each week, you can be comfortable knowing every option is dietitian endorsed to include a perfect balance of top-quality protein, carbohydrates, vegetables, and healthy fats. With meal options covering everything from high protein to low calorie, everyday healthy, vegetarian, and flexitarian, you'll always be able to find something to suit your taste, no matter your health, fitness, or nutrition goals.
So, whether you're training for an important sporting event, a new parent juggling endless responsibilities, or a time-poor professional simply trying to cut down on takeaway, Youfoodz has a meal plan to support everybody and every healthy eating and weight loss goal.
Keen to get started? Visit the Youfoodz website and sign up for a new weekly plan that will stock your fridge with fresh and tasty meals starting from just $4.99 each, plus score free delivery on your first box!
Urban List readers can use the code UL15 to score 15% off their first four boxes.
Image credit: Youfoodz
Editor's note: Urban List editors independently select and write about stuff we love and think you'll like too. Urban List has affiliate partnerships, so we get revenue from your purchases.