A–Space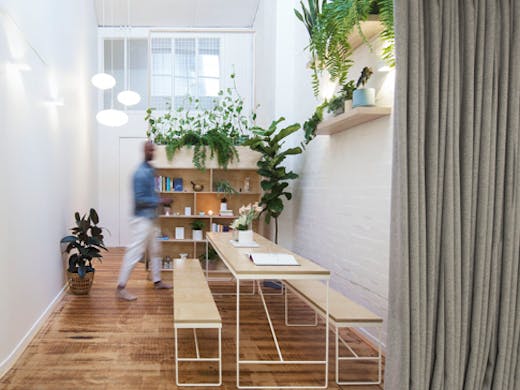 The Verdict
Today's world definitely has better access to celebrity gossip, cheese and 24-hour online shopping, but it's also a pretty stressful place. That's kinda why mindfulness and meditation are having a moment. But meditating on your couch with, say, Season 3 of Geordie Shore in the background, probably isn't the best way to do it. Enter A–Space, a chilled-out meditation studio, based in Collingwood.
A–Space was started by Manoj Dias (who used to work in finance before developing anxiety) and social entrepreneur Josh Lynch. The duo now run drop-in meditation classes in their cosy Collingwood space, as well as one-off workshops and 4-week intensive courses. A–Space is also available for corporate workshops if you're looking for something a bit more mobile (basically they'll come to your office and teach your team the secret of inner oneness).
Each week usually explores a different meditative 'theme' or technique (eg. Be Clear, Be Connected, or Be Grounded). You'll learn mechanisms to help deal with stress, anxiety and negative thoughts that derail your day (rising house prices, we're looking at you).
Image credit: A–Space
---