Aqua S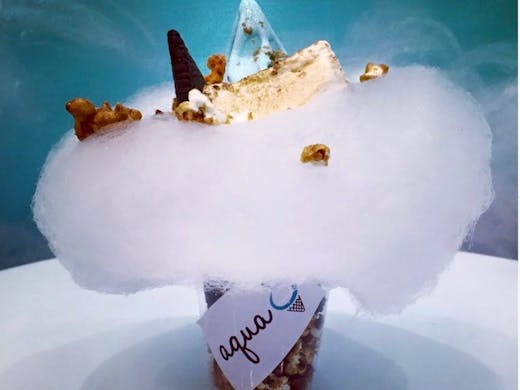 The Verdict
The prettiest, most 'grammable soft serve has arrived in Melbourne. Yep, this might just be the most beautiful ice cream in the land!
After its Sydney hype, Aqua S has decided to grace Melbourne with their presence. Most famously known for the aqua blue soft serve, boasting an ethereal sea salt flavour, Aqua S is more than your average 30 cent cone.
Ice cream flavours rotate every two weeks, which means we just have to keep visiting to try them all. From apricot to pandan, each one promises sweet tooth satisfaction.
The best bit? You can do just about anything to your soft serve. Wrap it in fairy floss, top with roasted marshmallows and popcorn, or have it in a slushy. But one thing is guaranteed, each combination will be just as Insta-worthy as the next. There are also dairy free, egg free and gluten free options, so everyone's dietary requirements are catered for.
The pastel tones and cloud wallpaper make Aqua S look like a unicorn's paradise, and will have you transported to a dreamy, sugar coma wonderland.
Image Credit: Aqua S via Facebook.
---