Baba Sus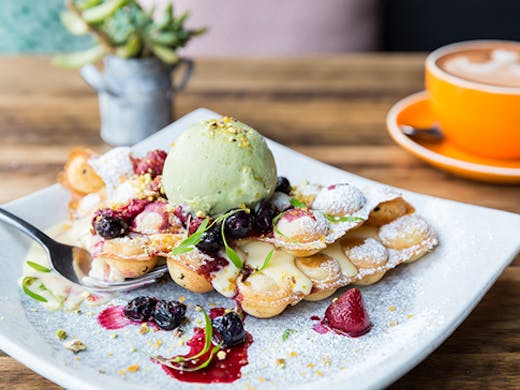 The Verdict
Sitting on a quiet suburban street in Glen Iris, Baba Sus is everything you're looking for in a local café. Cosy yet spacious, with an interesting menu that still offers the regular favourites with a few twists, this Asian-inspired gem ticks all the boxes.
Ideally situated for commuters to grab a coffee from the express window before hot-footing it to the Burwood train station, which is just a stone's throw away, Baba Sus is also a top-notch spot if you're after a sit-down experience, whether it be a leisurely weekend brunch or a weekday recharge.
Though it's a café upon first inspection, the atmosphere and service of Baba Sus are closer to those you'd find at a restaurant. It really is relaxed café luxury at its best.
The team behind Baba Sus have drawn on their South-East Asian origins to create a stunning breakfast and lunch menu of fusion dishes from the region. Think Hong Kong egg waffles, pork belly and scotch egg gyoza. Hot tip: they have a liquor license too (our favourite type of café!).
Image credit: Jenna Fahey-White
---