Bar Clara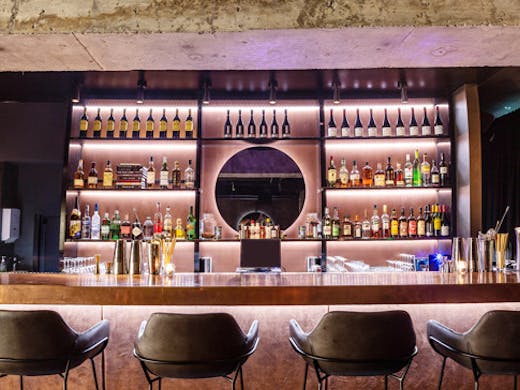 The Verdict
Chinatown just scored a new basement cocktail spot by the name of Clara and it is sleek as hell.
Owner Joel McKenzie who grew up in the Yarra Valley understands the importance of fresh produce—he's on a mission to deliver modern cocktail with fresh ingredients and techniques, all in a very intimate space.
There's no shortage of ambience at Clara either: low lighting, good music, plush green velvet couches, and plenty of plant life. Sounds like a winner to us.
The mix between modern and organic is well reflected in Clara's cocktail list. Indulge in the Roma Martini, which is a savoury gin cocktail that'll knock you off your seat. The clear tomato juice used in the cocktail is produced by a very fast-spinning centrifuge that gives the tomatoes a literal run for their money. The tomato juice also adds a sweetness to the cocktail's dry, herbaceous gin notes. Plus, the spicy cracked pepper is a nice touch.
In terms of food, Clara keeps it pretty simple with a seasonal menu that is meant for sharing. Expect typical snacks like in-house marinated olives or more substantial eats like the duck liver parfait or the cheese board.
Intimate and sophisticated, Clara offers patrons a cool new option for pre-theatre drinks, after-work cocktails or an electric date night. It's open from 5pm-1am, every Tuesday to Saturday.
Image credit: Frankie Malt
---