Bincho Boss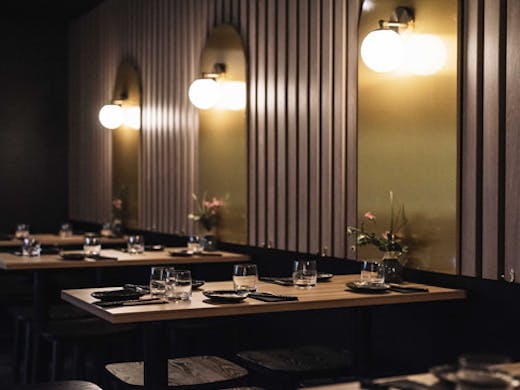 The Verdict
Located in the heart of Melbourne, Bincho Boss is the latest izakaya hot spot to hit the Melbourne CBD. Found on Little Bourke Street, Bincho Boss is a modern Japanese Eatery that works to bridge Australian and Japanese culture together through flavours, colours and textures.
Authentic and quality meals are what Bincho Boss strives to be known for. By grilling food over binchō-tan (high-quality charcoal), they are able to produce traditional, unique dishes with uncanny flavours and aromas that will leave you craving more. Enjoy a diverse range of meals here, ranging from Turkey hotpot to Salmon Sashimi to Smoked Duck Breast. If you want the full experience, indulge in one of Bincho Boss' set menus, which always go down nicely with a beverage or two.
Not only does their food menu blend traditional and modern Australian and Japanese culture, but so does their drinks menu. Treat yourself with some unique cocktails, such as their Mandarin Sakeégroni, where saké meets gin, or their Shimanchu Fizz, where black sugar umeshu meets prosecco. Also on offer are beers, ciders, wines and sparklings.
With neon lights, wooden tables and an alluring bar, Bincho Boss will quickly become your new favourite hideaway. Inspired by the traditional alleyways of Tokyo, you'll be able to sit, enjoy and experience a slice of Japanese culture in the comfort of your seat. With upstairs and downstairs dining, there's an experience for everyone no matter how big or small your group is. A giant mural representing Japanese alleyways and culture frames their staircase, and you'll be left feeling as though you have travelled around Japan and back. So, let Bincho Boss take you on a delicious journey you won't forget easily as they work to fulfil all your needs, and then some.
Image credit: Supplied
---