Bonchon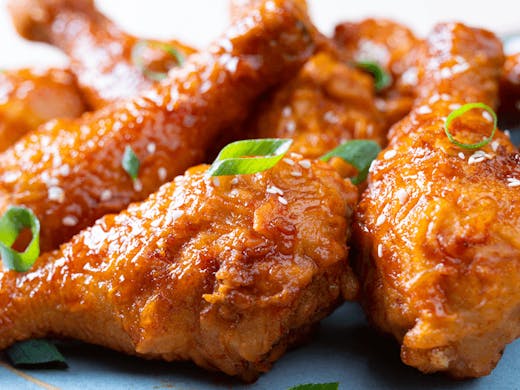 The Verdict
Globally renowned fried chicken specialists, Bonchon, have just landed in Melbourne.
Get ready to crunch-out-loud eating their signature double-fried chicken, the recipe dates back to 2022 when Founder Jinduk Seo created Bonchon to showcase the flavours of the South-Korean city Busan where he grew up. The name, Bonchon aptly translates to "my hometown" and the first Melbourne flagship will take up residency at Craigieburn Central but with plans on expanding rapidly to surrounding suburbs.
The made-to-order chicken is the hero and they've covered all bases with options from wings, drumsticks and boneless wings. While the franchises wild success and infamous fried chicken is not a well-kept secret their recipes are. Bonchon has developed their now-signature double-frying method which has been refined down to a fine art and has won the hearts of many across the globe.
The audibly crispy fried chicken is only made more addictive by Bonchons range of sauce; the go-to is the house-made spicy sauce which is fermented with the perfect balance of peppers and soy sauce giving it a heated yet authentic flavour

The menu is also loaded up with Korean-inspired favourites including steamed bao buns, Japchae, Kimchi and chicken fries. Every dish is prepared with Korean ingredients and traditional cooking methods to give you a taste of the real deal. Nothing quite pairs with Korean BBQ like good cold beer, and Bonchon has a selection of Korean ales on offer; or if you're feeling adventurous go for a cocktail made with Korean distilled Soju, their strawberry cosmo also has rave reviews.
For that extra little enticement and to celebrate the first store opening, Bonchon is giving away free wings to all diners this Saturday 15 January. Find out more about it here.
Image credit: Bonchon (supplied)
---