BOY & Co.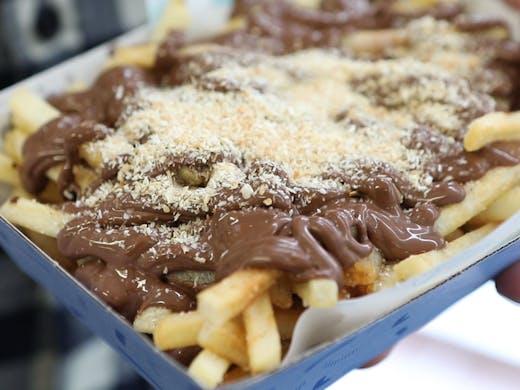 The Verdict
BOY & Co. on Glenferrie Road is serving up some sexy shakes and lovely loaded fries. And until recently that was their whole bag. But then somebody realised what happens when you put double-stacked cheeseburgers next to sexy shakes and loaded fries. And a whole new Boy & Co was born.
But let's start with the fries (it's their signature, after all). These bad boys come in regular potato, sweet potato, or salt and vinegar shoestring. With gravy or chilli cheese topping, they're almost full meal on their lonesome (good thing we have a lot of burger-eating experience). You can wash them down with a rotating range of cheek-puking thickshakes. Our pick? The Salty Pimp shake with salted caramel. It's a total deal-breaker.
Now the burgers. Expect fluffy milk buns, gnarly beef patties (all smashed up 'round the edges) and good ol' American cheddar. The range isn't enormous (fries and shakes are still the main event here), but for an after-work grab-and-go, or the ultimate Friday night cheat meal, they do all right.
Nice work Boy & Co. Don't ever grow up.
Image credit: Michelle Jarni
---